Do you want to become a Real Estate Photographer in 2023? We created this complete guide for those interested in real estate photography.
The aspect of photography involving landscapes and buildings can be lucrative and, at the same time, fun. It is called Real Estate Photography. Having good knowledge of real estate photography can help you conclude whether it is the best career.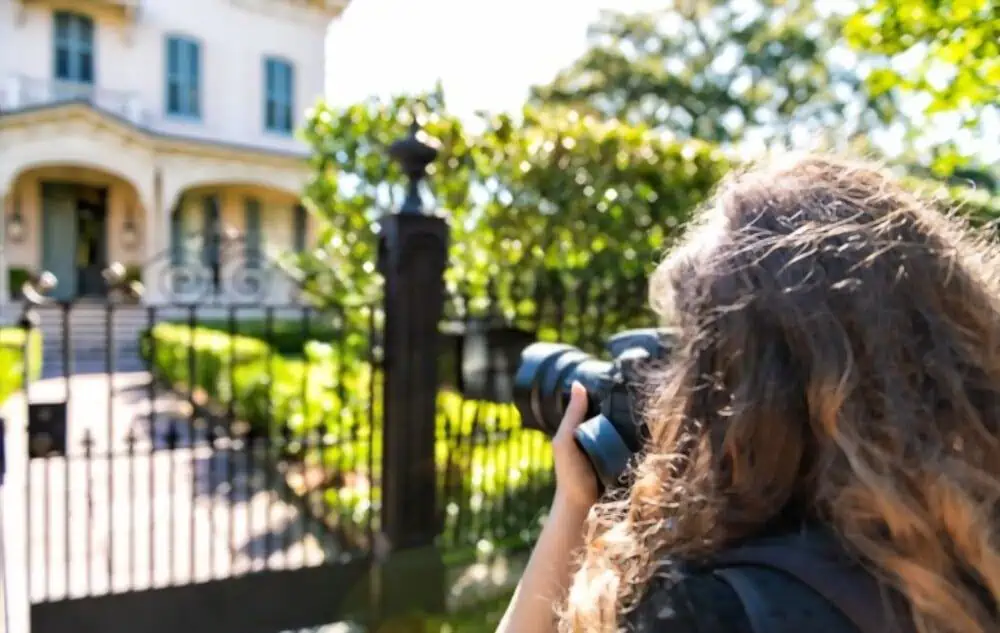 This article explains who a real estate photographer is and how to become one. Let's dive into it.
Who is a Real Estate Photographer?
Real estate photographers are creative. They take pictures of either residential or commercial properties. Or even both.
They most times liaise with real estate agents to take photographs. These photographers also work with home builders, decorators, or architects.
What do real estate photographers do?
Real estate photographers do more than take pictures. They take care of the pre and post-production aspects of the imagery.
They engage in producing good images of properties. They combine enhancement, beautification, and editing to deliver quality images. The duties of real estate photographers include:
Prepping homes, and other properties for pictures
Sustaining camera illumination devices through frequent cleaning and lamp replacement
Ensuring equipment are ready for any photography session.
Ensuring proper positioning of the lightning
Producing images with standard edits
Building a professional profile
Putting up your resume on Indeed
Interacting with other real estate agendas and potential clients.
Editing images
How to Become a Real Estate Photographer
If you are thinking about a real estate photography career, the following guide is for you.
Education
Real estate photographers do not require any degree to develop their technical skills. Photographers have good knowledge of cameras.
Most photographers also perfect their skills with continuous practice. You can decide to have a college degree or attend an art school. This decision can give you an edge over other photographers.
Other professionals in the field can also help guide and help with the practice. Having experience, or a portfolio as a photographer, is an added advantage if you seek to apply for jobs. Your next employer may consider this experience and hire you. Realtors are often interested in you being able to produce good images of houses.
Obtain photography equipment
Becoming a real estate photographer requires photography materials. Most of this equipment is not expensive compared to other aspects of photography. To do well in real estate photography, you need a camera with a lens, a tripod stand, and good lighting. These are some of the gadgets you require:
Camera
Real estate photography which is also static photography, does not require a full-frame camera. Make inquiries from older professionals in the field or through research online to know the best cameras for use.
The main features you should look for in a camera are multiple exposure brackets, and the second is the camera's ability to trigger a flash remotely. A digital single-lens reflex (DSLR) camera is an example of a camera with such features and is suitable for beginners.
You can replace the lenses when the need arises. APS-C cameras have narrow views that can limit your photos.
Camera lenses
Avoid getting a fish lens. Photographers on a budget use camera lenses with wide angles. They enable more image angles to be fixed into the frame.
Houses taken with such wide-angle lenses produce images having more space. Small focal lengths of 10-24mm or 16-34mm full-frame can also be used.
Tripod
Tripods help you look at the part and take the best possible photos. Tripods provide stability and remove the blur produced by shaky hands. Tripods also keep the camera straight and help to maintain the right height.
While shopping for a tripod, ensure to get one with good stability to cope with the weight of the camera and its lenses, one that's durable to withstand frequent usage, and one that has a great extension to the correct heights for both your interior and exterior shots.
Lighting
A photo with good lighting can easily distinguish between an amateur and a professional. Use natural lighting when necessary and include one flash to reduce thick shadows and level the image, especially for indoor pictures.
Some lighting tools include a Softbox and a flash. Flashes are a cheap way of adding, whereby a bare bulb can be used. But they can leave bright spots and thick shadows and should be bounced off the ceiling, leaving the room with even light. A diffuser or umbrella can be used for direct illumination.
Softboxes help to fill in shadows without overexposing the room during illumination. Light stands and wireless transmitters and receivers are some additional equipment to include.
Drone
Real estate photographers can delve into aerial photography with the advancement of technology. Getting a drone would help you fully master aerial photography; with this, you can take quite some amazing shots.
There are numerous benefits to the use of drones. With drones, you can get a good landscape of any property, allowing you to provide a better view of the neighborhood. Drones are also useful in creating a virtual tour of the house.
In the US, you are required to get a drone operator's certificate to allow you to operate one fully. Learning to use a drone may take some time, so it is wise you interact with other professionals in the field to guide you on its use.
Understand your camera and its features
Upon purchasing all your equipment, get used to its features and settings. Get comfortable with adjusting the lenses and tripod. Sharpen your photography skills by taking random pictures of some estates from different angles and lighting.
Let others see your work and await their feedback. When your work becomes good enough, suggest taking free photos for a local real estate agent. Develop your skills and work on your portfolio.
Practice Real Estate Photography
It would help if you practiced using your camera gear to prepare for your first real estate photography job. Irrespective of whether you have a degree in photography or not.
Most colleges will provide training for you, but you must practice on your own to improve your skills. Doing this will show how efficient your equipment will be when you are on the field.
Try to practice with different settings and different light sources. Also, try practicing indoors, as most of your work will be interior photography.
Learn to use editing software
Most images require adjustments. Bad lighting, thick shadows, or dense colors can produce a bad photo. Learning how to use this software can give your pictures a professional look.
They allow you to crop, add or remove light, and sharpen the pictures. They are used in adding elements, merging pictures, and correcting colors. Photo editing programs like Adobe Photoshop and Lightroom are examples of such software. They also help to produce virtual staging, a marketing tool.
The post-image process can take up lots of time, and most clients prefer quick turnover. In cases like this, outsourcing to professionals for this step is advised.
Develop a portfolio
A portfolio represents your skillset and should contain a minimum of 15 pictures. Choose a nice house, ensure no trees are blocking key features of the house, and photograph the property.
Getting photographs of the exterior of a house is not as tricky as getting the interior. Reach out to family or friends, look for someone with a nice house and find out if they'll let you take photographs of their home.
Ensure to preserve your rights to images you take so you can feature them in your portfolio. Go to open houses and persuade the real estate agents to let you take pictures for your portfolio. Remember to use the slideshow features on your portfolio
You can create an online portfolio that is free and easy to build. An online portfolio can allow you to easily share your work with your clients.
Get a Certification
Getting a certification would show your clients how reliable you are. The Professional Photographic Certification Commission can offer a certificate after an exam. Your skills are evaluated, and the exam judges check for certain features of your work.
Source for clients
Put your portfolio out there. Allow companies that require your services to see this portfolio.
Ask for references from satisfied clients. References provide strong verification of your skills. Giving out free photographs to clients helps build trust and adds professional work to your portfolio.
Obtain an Insurance
Real estate photographers go in and out of clients' houses while they work. They cover clients' private spaces and also get some aerial shots. But do they require insurance? The answer is Yes.
Getting insurance can help pay for your damaged equipment. General liability insurance can also cover third-party injuries and damages to customer property damage. Professional liability insurance can also help with omissions during work, such as when you lose your memory card and your client requests a refund. Insurance can help to pay for it.
Top skills real estate photographers must develop
Editing skills
Scheduling skills
Computer skills
Communication skills
Business management
Time management
How much does a real estate photographer make?
Depending on where you're working, the salary varies and is dependent on numerous factors such as education, experience, additional skills, certifications, the type of estate, memory cards, camera type, number of images, shooting gear (memory cards, camera, tripod, lenses) even post-processing.
A real estate photographer earns between $42,392 to $64,116 per year in the US. Estimating the price is entirely different from conventional photography, depending on the amount of time invested into the work.
Keep in mind that this value works for established photographers. Settle a new price if your old price is too high and isn't fetching enough customers.
For photographers just starting, provide free services. Develop a proposal showing your clients the services you render and their cost, then how valuable they are. You can also show them your portfolio to tell them what they should expect.
Different Types of Real Estate Photography
There are various subcategories of real estate photography. They include:
Residential
Residential real estate photography makes up most of your business as a photographer. This type of real estate photography includes taking shots of condos, single-family homes, townhomes, multiple-family homes, and even cabins.
Residential photography is one of the most popular types of real estate photography, and you would likely get patronized again by the same client. Most photographers take interior and exterior images, and there's been an increase in the demand for aerial pictures and videos. In the US, the standard number of shots to deliver is between 20-30.
Prices for every shoot may vary based on your location. They range from around $100-$400 per shoot. For averagely sized homes of 2,000 square feet and markets in cities having between 250,000 to 750,000 residents, you can charge between $200-$250.
Commercial
Commercial real estate photography is another type of real estate photography. It is less commonly explored, but some photographers specialize in it.
Most real estate photographers define this type of photography as photography that produces images of properties for commercial purposes ( for example, storage spaces, hotels, restaurants, malls, etc.)
This aspect of photography pays more, but it has low demand. You should remember that prospective clients hold commercial real estate photographers to a high standard. You should ensure you have equipment that can meet up to these standards.
There are quite a lot of differences between commercial and residential photography. The major difference is that commercial real estate photographers have lesser restrictions on the use of their images.
This concerns licensing restrictions that residential photographers face, whereby they cannot use the residential photos until these properties are out of the market. These photos can only be used to market and sell the property, not for other purposes.
The main reason why commercial real estate photography is more expensive than residential real estate photography is that commercial photos are valued higher. When a client makes more money from these photos, it becomes valuable to this client. Another reason is that they require high-grade equipment and more expertise.
Commercial real estate photographers charge as much as $100-$300 for every photo. In the US, a minimum of 5 photos are required.
Architectural
This type of photography can be regarded as a subcategory of commercial and residential real estate photography. This type of photography refers to both residential and commercial properties.
Civil engineers, contractors, architects, and home builders all seek the services of the Architectural photographer. Architectural photography focuses on the architecture of the building, usually the interior and exterior of the building.
Details of the building, like its flow, construction quality, and design, should be emphasized during the shoot. Before every shoot, they consider the lighting and weather conditions, and these photographers tend to work with their clients more.
Interior
This type of photography is more specialized and falls under residential and commercial real estate photography. Their main clients are architects, interior designers, luxury home realtors, magazines, etc.
This type of photography is concerned with how interior spaces and rooms are designed (e.g., colors, how the space affects the viewer's mood, and furnishing), unlike architectural photography, which focuses on the structure of the building.
Deciding which type is the best for you
When starting a career in real estate photography, there is no need to try to specialize in one type of real estate photography. You should rather get a photography gig and begin working on your portfolio.
Since the residential type of real estate photography has more jobs to choose from, you could try looking into that area from the beginning. While you go from there and gain more experience, you can decide to delve into other areas with more pay.
Tips for Real Estate Photographers
The fundamentals of photography can be utilized in real estate photography. But there are some things you'll need to bear in mind to enable you to work as a professional in this area.
Here are some practical tips to note.
Before the shoot
Create a model checklist of every property.
An idea of what areas to cover is an important tip to note while learning real estate photography. Contact the real estate agent before making a photo shoot.
The agent is aware of what areas of the property to photograph. Ask about what areas they want you to focus on more. This tells the real estate agent that you want to take shots to help sell the property.
The following checklist will act as a guide to ensure you reach all areas of the property.
Shots of all bedrooms, the kitchen, and the living room.
Include 1-3 shots of each backyard and front of the home.
Then one of the laundry, garage, and pantry.
Prep your gear the evening before the shoot
This tip is very crucial for beginners. Clients have high expectations, and real estate photographers need to meet up to these expectations. Create a checklist of tools to bring along with you.
Each piece of equipment will depend on the type of shoot. Here are some things you need to do the night before:
Find out what equipment to bring along. Ensure you have an extension cord and reflectors.
Keep their batteries fully charged and an extra set of batteries on hand just in case they run low.
Ensure camera settings are on a neutral point.
Clean all lenses, and wipe your camera and laptop screen.
Check the shoot location to ensure you're familiar with the route there. This prevents any surprises.
Bring along backup gear.
During the shoot
Plan your shoot at the right time of the day
Avoid shooting when it's cloudy or rainy, as this can reduce the color of the final images. A cloudy sky can produce a terrible contrast in your images. Plan your shoots at the time of day when the sun is just about to set. Making shoots too early or too late can produce poor images.
Unclutter the property
Removing clutter is an important real estate tip. Remember that less is more. Clear rooms tend to look bigger.
You may reach the property and notice that there's still clutter that needs clearing. Most buyers would not want to see customized items. Clear out any unnecessary images, except those houses with good paintings.
Remove trinkets, smaller items that tend to stand out in your pictures. You can put all of these in a closet. You can also take closet pictures but avoid cramping them up with your items and ensure they are customized.
Keep the lights in
Poor lighting in the room produces a dark and cold feel to your real estate pictures. Keeping the lights on and opening the windows allows natural light into the house. This makes post-processing easier as you only need to adjust the white balance.
You will need to put on the interior lights for houses that do not have enough windows. Turn off lights having varying temperatures, and use a flashlight. Stick to lights that have daylight colors. Real estate pictures should exude warmth in them. This easily attracts buyers.
Walk around the property.
Doing this gives you an idea of the house and helps you note the order in which you are to take your shots. You can also note areas with less clutter and begin taking your shots from there. During this walk, identify areas that would be tricky to shoot and figure out ways to shoot these areas with the most light possible.
Correct any contortions with straight pictures
This tip is very important. Most interior shots you take will have vertical lines. Try to keep all lines straight when taking this kind of shot. You will notice some contortions when you angle the camera. Keep your camera straight. Using a steady tripod will help to keep the camera straight.
The standard height for real estate photography is 5 feet. Keeping your tripod at this height will make the images look more natural.
In conclusion, Real estate photography does not require much gear to get you started. The above guide can be useful if you begin your journey.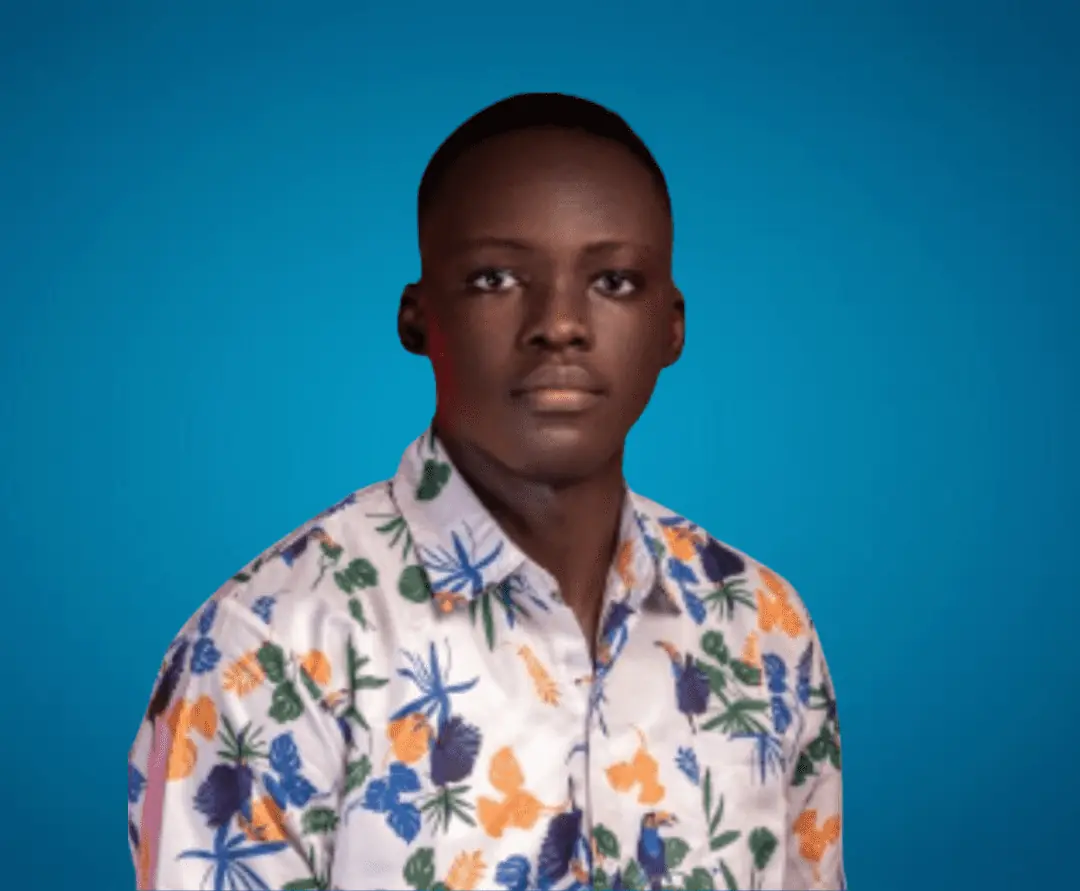 Sam is a brilliant young Nigerian biochemistry student and an aspiring entrepreneur. Despite facing many challenges, he has never lost his passion for learning and drive to make a difference in the world. Read more about him here.
Was this article helpful?