If you look forward to learning more about the Commonwealth Scholarship, you are at the right place.
Over the years, students, especially those from financially constrained families, have been able to have their studies less hampered due to the assistance (scholarship) rendered by philanthropic associations, the government, and some well-meaning individuals worldwide.
Hence, students try their best and channel their energy toward getting one, if not more. So, in this article that you are about to read, I will give out valuable information about one of the highly coveted scholarships, the Commonwealth scholarship.
If you have previously applied for the commonwealth scholarship and were not aware, perhaps you are not armed with enough insight. However, you have less to worry about now as I will provide every useful and essential resource needed to become a commonwealth scholar in any selected batch.
About the Commonwealth Scholarship Commission
The Commonwealth Scholarship Commission is a United Kingdom-based scholarship scheme spearheaded by the government of England. It is driven by the desire to achieve the world's international developmental objectives. This initiative is primarily headed by the Foreign, Commonwealth, and Development Office(FCDO).
This executive non-departmental body, CSC, works within the Commonwealth Scholarship and Fellowship Plan (CSFP) scope. And had, since its establishment, been solely obliged to widen the horizons of people from commonwealth states and beyond toward resolving the world's problems.
The Commonwealth Scholarship Commission is mainly concerned with empowering bright thinkers, innovators, and leaders across different continents. It is determined to bring distinguished and ideal minds to Britain's top universities to ensure the sustenance of the United Kingdom's national interest.
Within the past six decades and since the scholarship's inception in 1969, over 30,000 students have been awarded Scholarships to study in the United Kingdom. Despite having up to 53 nations within the commonwealth, CSC has been able to unhinderedly develop its schemes and policies.
Commonwealth Ph.D. Scholarships
The Commonwealth Ph.D. Scholarships (for least developed countries and fragile states) are targeted towards candidates who intend to possess a doctoral degree in their areas of study but cannot afford the cost to study in the UK.
Its main recipients are candidates from less developed and fragile states who are as well member states of the Commonwealth of nations. This category's primary motive is to encourage researches that would leave a developmental mark on the faces of commonwealth territories.
Intended Awardees
Highly motivated graduates with the ability to take on ingenious research for developmental causes. And would upon to their home countries, become better researchers, thinkers, and innovators.
Eligibility:
To be qualified for this scholarship, prospective candidates must fulfill the following criteria:
The candidate must be a citizen of a Commonwealth country. However, if he or she is not, such a person must be a recognized refugee or a person protected by the British government.
The applicant must be a permanent resident of one of the known and eligible Commonwealth countries.
Applicant must show readiness to commence his or her studies in the United Kingdom by September of the year of application.
On or before September of the year of application, candidates must have a first degree in a related field with at least a second lower (2:2) and postgraduate program certification.
Applicant must not have registered for any Ph.D. awarding programs in the United Kingdom or applicants' country of residence before CSC application.
Candidates must provide proof of not being able to study in the United Kingdom and why he or she needs to be considered for the scholarship.
How to Apply for Commonwealth Ph.D. Scholarship
Direct applications are not accepted for this scholarship; therefore, interested individuals have to come through any of the nominating bodies below.
National nominating agencies. This is the major channel of application. You can check more information about the agencies through this link https://cscuk.fcdo.gov.uk/national-nominating-agencies/
University Bodies/Chosen Universities: There are certain universities chosen by the Commonwealth Scholarship Commission that have the liberty to suggest members of their staff for this scholarship.
Charitable Associations and Selected NGOs: Few charitable bodies and some non-governmental organizations can also suggest individuals for this type of Scholarship.
Commonwealth Split-site Scholarships
This scholarship is also funded by UK Foreign Commonwealth and Development Office (FCDO). It is strictly limited to graduates from low and middle-income Commonwealth countries.
Intended Awardees
Only graduates who are interested in taking up developmental research can effect laudable changes in their home countries.
Eligibility
To be considered an eligible candidate under this category, prospective applicants must be:
An individual who lives permanently in an eligible Commonwealth country.
A recognized citizen of one of the eligible Commonwealth territories. If not a citizen, must be a recognized refugee or an individual protected by the British government.
A prospective candidate must have registered for a Ph.D. awarding program in any of the eligible Commonwealth states by the time of commencement of scholarship.
Applicants must also ensure that there is a form of collaboration between candidates' intended university in the United Kingdom and their home country university.
Candidates must be willing to be available to kick off academic studies in the United Kingdom in September of the year of application.
Before a candidate's application, he or she must possess a first degree and a second degree or any of their relevant.
Candidates must also ascertain that they have at least second class lower (2:2) in their previous degrees.
Also, applicants must appear as being unable and incapacitated to study in the United Kingdom majorly as a result of the candidate's financial status.
Selection Procedures
All candidates who fulfill the above conditions and other Commonwealth Scholarship Commission criteria will further be screened and selected putting these into consideration:
One, Awards and merits of the candidates in academics.
Two, the standard and quality of proposed research.
Lastly, possible impacts and effects on the development of applicants' permanent countries of residence.
How to Apply for Commonwealth Split-site Scholarship
Applicants who meet all defined criteria should take note of the following piece of information.
Prospective scholars are to apply to any of the universities in the United Kingdom that has a part funding agreement with the Commonwealth Scholarship Commission.
Therefore, candidates who wish to apply for this scholarship should engage in in-depth research to confirm if the university he or she has chosen has a part funding agreement with CSC.
Information about the full list of universities with the aforementioned quality can be found on the Commonwealth Scholarship Commission's website.
Likewise, candidates' applications are expected to be submitted through the CSC's application system online. Applications submitted through other means will not be considered.
Commonwealth Master's Scholarships
This is yet another agency-nominated scholarship. It is one of the three Master's programs awarded by the Commonwealth Scholarship Commission.
Intended Awardees
The candidate for this category must be someone from a low and middle-income country who has previously concluded the first degree and desires to further his or her academics to a master's level.
Benefits of the Scholarship
The following are the benefits according to scholars of this scholarship.
Confirmed airfare from candidates' home countries to the United Kingdom. The cost and fares of dependants will not be borne by CSC.
Likewise, if the applicant's cost of the journey has been paid before the scholarship is awarded, Commonwealth Scholarship Commission will not reimburse funds.
Full tuition fees are given to all successful scholars.
Scholars are also awarded a monthly stipend (living allowance) of £1,133 and £1,390 per month for successful scholars in London metropolitan areas.
Scholars who live in certain vicinities are given a warm clothing allowance.
Grants are also given to selected scholars to prepare thesis and dissertation only where applicable.
Also, grants for study-related trips within the United Kingdom or overseas are given to scholars.
If a scholar is with a disability, special responsibilities and offers would be taken care of.
Commonwealth Shared Scholarships
Commonwealth Shared Scholarship is another full-time master's degree-awarding program for certain courses in universities in the United Kingdom.
It is also limited to candidates from least developed and lower-middle-income Commonwealth countries who want to proceed with their academic studies.
How to Apply
Candidates who are interested in shared scholarships should apply for a course or more through the Commonwealth Shared Scholarship schemes. This scholarship is only for master's and Ph.D. degrees and applicants must ensure that they have been given admission by a university in the UK.
Applications are also submitted using the CSC's online system application. Note that this process is free as CSC does not charge any fee for applications.
Commonwealth Distance Learning Scholarships
This scholarship, unlike many others, is a part-time master's degree program done through distance learning and on certain courses in UK universities.
For this Scholarship, candidates need not come to the United Kingdom as it is a distance learning program and can be done virtually.
Intended Awardees
Post-graduate candidates from low and middle-income countries with an exceptionally driven passion for the development of their home countries and beyond.
Commonwealth Professional Fellowships
As the name suggests, this fellowship is quite different from many scholarships mentioned earlier. It is an avenue for successful candidates to work in specific areas or sectors to garner professional experiences and development.
This fellowship is limited to mid-career professionals coupled with the fact that they are from low and middle-income countries.
Intended Awardees
Only professionals in mid-career with a minimum of 5 years of relevant experience and work in a development-oriented organization are considered for this fellowship.
Eligibility/Mode of Application
Applications would be done online and prospective applicants should take note of the following as mistakes or errors made could lead to disqualification
Applicants are to enlist all undergraduate and post-graduate degrees they possess at instances required.
Prospective applicants are to put in at least 10 prizes and publications gotten when asked.
Applicants are, as well, expected to give out a history of employment and outline justification on how their job relates to the prospective professional fellowship program.
Note that the above employment history and relevance should be at least a 100-word count per job.
The candidate must also explain the relevance of previous work to his or her intended fellowship program in less than 300 words.
Prospective applicants are to list at least three referees who believe in your capability and reason to become a fellow of this fellowship.
Also, one of the referees compulsorily must be your immediate employer. Candidates must also provide a statement of development impact in four parts.
Information on how the statement should be written and other relevant details under this segment can be found here. https://cscuk.fcdo.gov.uk/scholarships/commonwealth-professional-fellowships-information-for-candidates/
Commonwealth Ph.D. Scholarships
In a bid to ensure that every able person that resides in a Commonwealth country is allowed to study more and contribute to the development of their country, Commonwealth Scholarship Commission also awards scholarships to outstanding post-graduate from high-income Commonwealth eligible countries.
Intended Awardee
Post-graduate students from high-income eligible Commonwealth countries that desire to further their studies, but do not have the means to.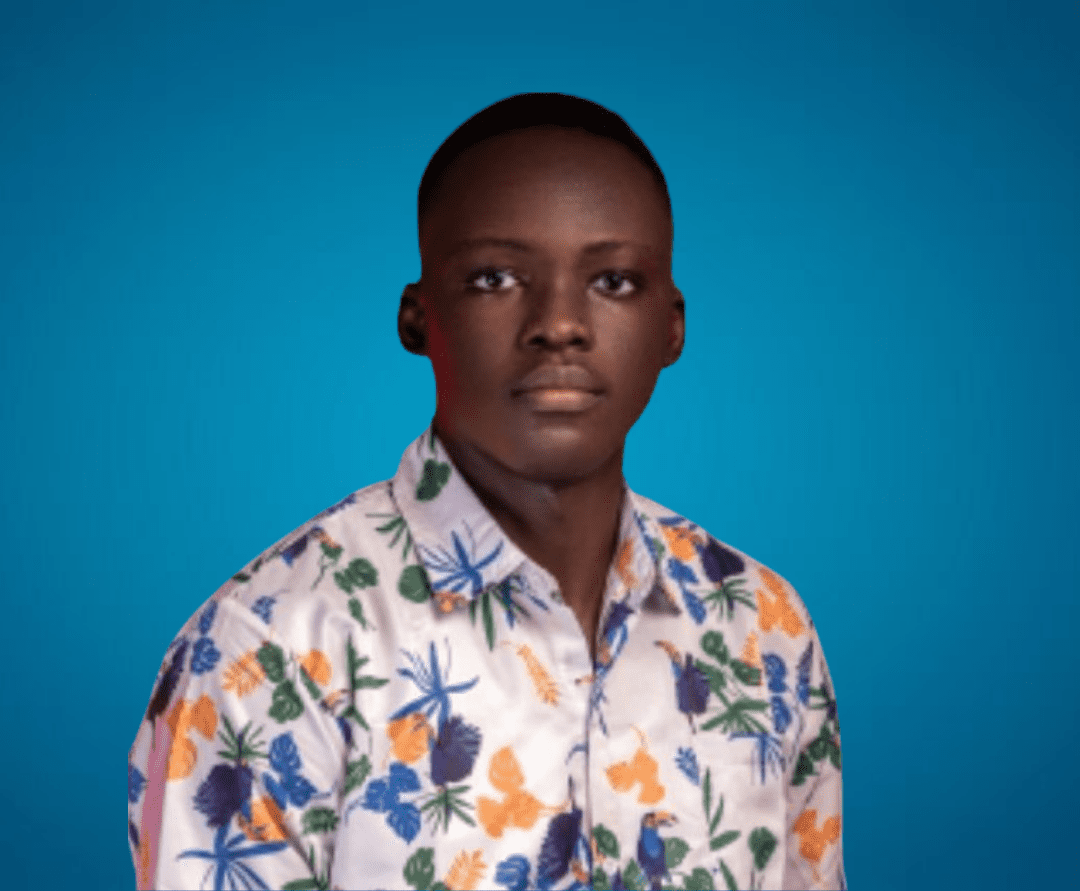 Sam is a brilliant young Nigerian biochemistry student and an aspiring entrepreneur. Despite facing many challenges, he has never lost his passion for learning and drive to make a difference in the world. Read more about him here.
Was this article helpful?