Are you interested in pursuing your Master's degree at any European university on a fully-funded scholarship? If yes, the Erasmus Mundus scholarship scheme is right for you.
The Erasmus Mundus Scholarships, one of Europe's most prestigious scholarship programs, is currently inviting applications for the 2024 Joint Master/Doctorate programs.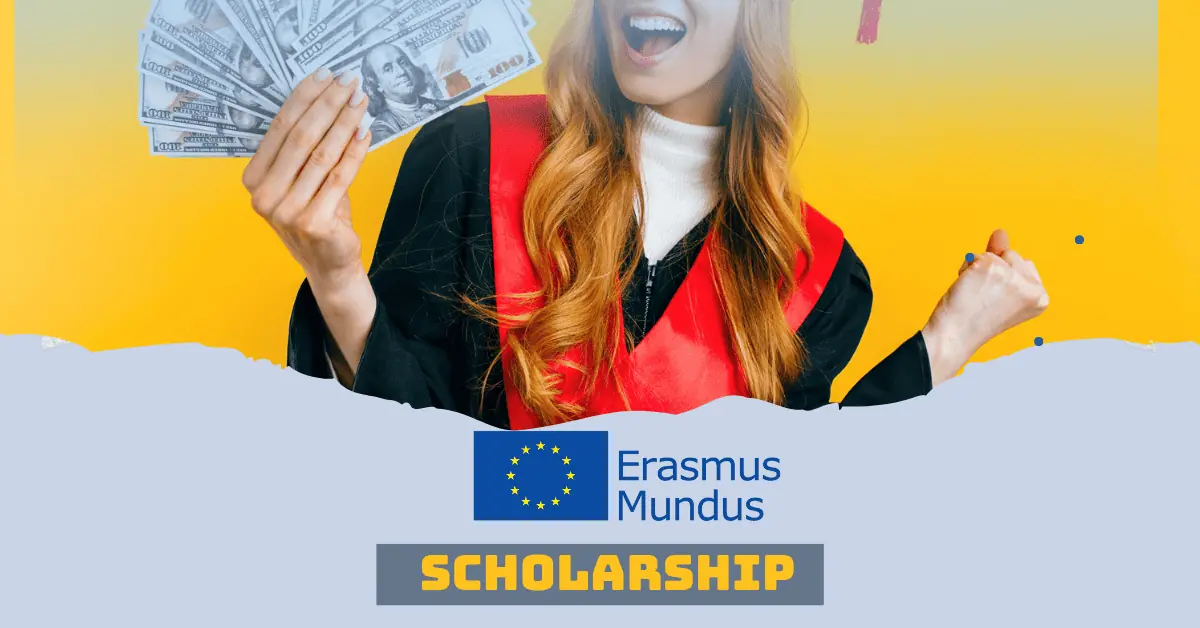 Want to know if you're eligible to apply? This article will shed light on that and everything you need to know about the 2024 Erasmus Mundus Scholarships.
About Erasmus Mundus Joint Masters Scholarship
If you are familiar with European scholarship schemes, there is a high chance that you have heard about the Erasmus Mundus Joint Masters Scholarship.
It is a high-level and integrated study program, usually at the Master's level. The application is open to students from all over the world at this level. Applicants must have a bachelor's degree or be in their last year of bachelor's studies and graduate before the Master's program begins.
The Erasmus Mundus Scholarships were created by an international Higher Education Institutions (HEI) partnership. This partnership involves a minimum of three HEI from three countries, of which at least two must be EU Member States and third countries associated with the Program (previously called Programme Countries).

The Erasmus Mundus Programme actively supports European top-quality Master Courses and enhances the visibility and attractiveness of European higher education in third-world countries.
Erasmus Mundus offered around 2,500 scholarship aid to students worldwide in its 2023 batch; the 2024 batch may feature about 3,000 beneficiaries. The Erasmus Mundus scholarships will be granted to successful applicants until the end of the 2026 project.
Activities and Outcomes
The joint Master's requirement entails that the program encompasses your study, research, placement activities, thesis preparation, and defense during the period.
To meet this condition, Erasmus Mundus Joint Masters offer different study tracks, each comprising at least 2 study periods in 2 countries, distinct from your country of residence.
Duration of the Masters
The Erasmus Mundus Joint Masters Scholarship program runs for 1-2 academic years.
What does the scholarship cover?
The Erasmus Mundus Scholarships cover the cost of a student's participation in the program, travel, and a living allowance. However, I have made more inquiries into the specific figures.
Aside from the participation costs, travel, and living allowance, the scholarship grant also covers installation costs.
The beneficiaries will receive at least EUR 1,000 monthly for living costs throughout the 2-year duration of the scholarship program. Contribution to travel and installation costs are paid to beneficiaries in two installments.
In addition, beneficiaries of the Erasmus Mundus scholarship will receive a work visa upon completion of their Master's or Ph.D. degree. With this, they can live and work in the country of their choice even after the end of the scholarship.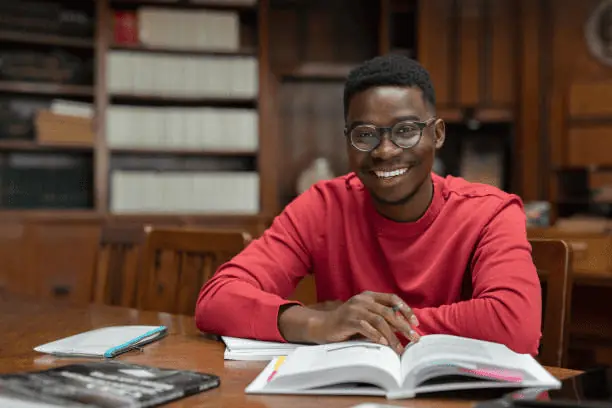 Eligibility Criteria
If you are interested in applying for the 2024 Erasmus Mundus scholarship, you must meet the following requirements;
Scholarship applicants must have obtained a Bachelor's (first higher education) degree or demonstrate a recognized equivalent level of learning, per national rules and legislation, before the application deadline. This requirement mandates that scholarship students possess a higher education degree by 15th January 2024 to commence the program in 2024.
Students who have received an Erasmus Mundus Joint Master Degrees (EMJMD) scholarship in the past or were previous recipients of Erasmus Mundus Master/Doctoral Course scholarships are ineligible for another scholarship within the EMJMD program. Additionally, students granted an EMJMD scholarship cannot receive any other EU grant while pursuing EMJMD studies.
The scholarship selection process distinguishes between program country students and partner country students. Program country students will receive no more than 25% of the available scholarships.
Scholarship holders from a Partner Country will not receive the monthly subsistence allowance if they spend more than three months (approximately equivalent to 15 ECTS credits) in any Partner Country during the EMJMD program.
According to the 12-month rule, students from partner countries who have engaged in their main activity (such as studies, work, etc.) for a cumulative duration exceeding 12 months within the last five years in any of the program countries (EU + Turkey, Macedonia, Norway, Lichtenstein, Iceland) will be categorized as program country applicants.
All applicants must submit a complete and timely application to have their application considered.
Supporting Documents
You must include all required documents for your application to be considered and assessed. The required documents you MUST submit with your application include the following:
Degree certificate(s)/Diploma (BA, MA, etc.)
Transcript of records (List of grades and courses)
English test results
Official university statement proving that English was the language of instruction (For candidates exempted from taking an English Test)
2 Recommendation letters
CV
Scan of a valid passport or identity card
Digital passport-sized photo
Papers and/or thesi(e)s (if applicable)
Motivation letter (In English)
While preparing your documents for submission, you may find these tips quite helpful;
All individuals submitting documents must ensure that they are in English, except for the research paper/thesis, which may be in any language, provided an English summary accompanies it. When preparing the summary, please consider both the topic and the outcome of the academic writing. In ALL instances, including an abstract of approximately 200 words and writing is mandatory. For documents in languages other than English, an additional 1000-word summary will be necessary.
The Admission Board will not consider your application if you do not provide all of the required documents.
Before uploading any documents, please check the maximum allowable amount for each category and ensure you do not exceed the specified limit.
The size of each document to be uploaded is limited and, in most cases, must not exceed 2 MB. Additional details can be found within the application tool.
If you encounter difficulties uploading documents, please ensure they are in the correct format and do not exceed 2MB. After confirming these requirements, attempt to upload the documents again.
How to Apply
Applications for the 2024/2025 Erasmus Mundus scholarships are open to eligible students worldwide.
To apply:
Frequently Asked Questions
When is the application deadline?
Application for the 2024 Erasmus Mundus scholarship program closes on December 31, 2023. Interested individuals are advised to submit their applications before this date.
However, you should have all your supporting documents ready before applying for the scholarship.
If I indicate a university as my first preferred choice, is it guaranteed that I will start the program there if selected?
The consortium will typically determine the first and second universities for selected Erasmus Mundus candidates, where they will spend the first and second semesters. However, these placements may not always align precisely with the three indicated preferences.
Can I upload some of my documents, save them and then return to complete my application later?
No. Uploading documents is the final step of your application. To upload your documents, you have to submit your application.
What kind of paper or thesis should I upload?
It is best to choose a paper or thesis on a topic relevant to issues and themes covered by the Master's program. However: you can upload a paper or thesis on another topic.
The main rationale behind uploading a paper is to demonstrate the candidate's experience conducting research in an academic context and academic writing. So any paper or thesis written during your previous studies that you deem good can be uploaded.
Can I only do a placement in Europe?
No, there are no restrictions in terms of the location of the placement (except for unsafe regions – in that case, the university might not approve your placement). The Erasmus Mundus scholarship holders cannot get their living allowance during the work placement if they undertake it in their home country.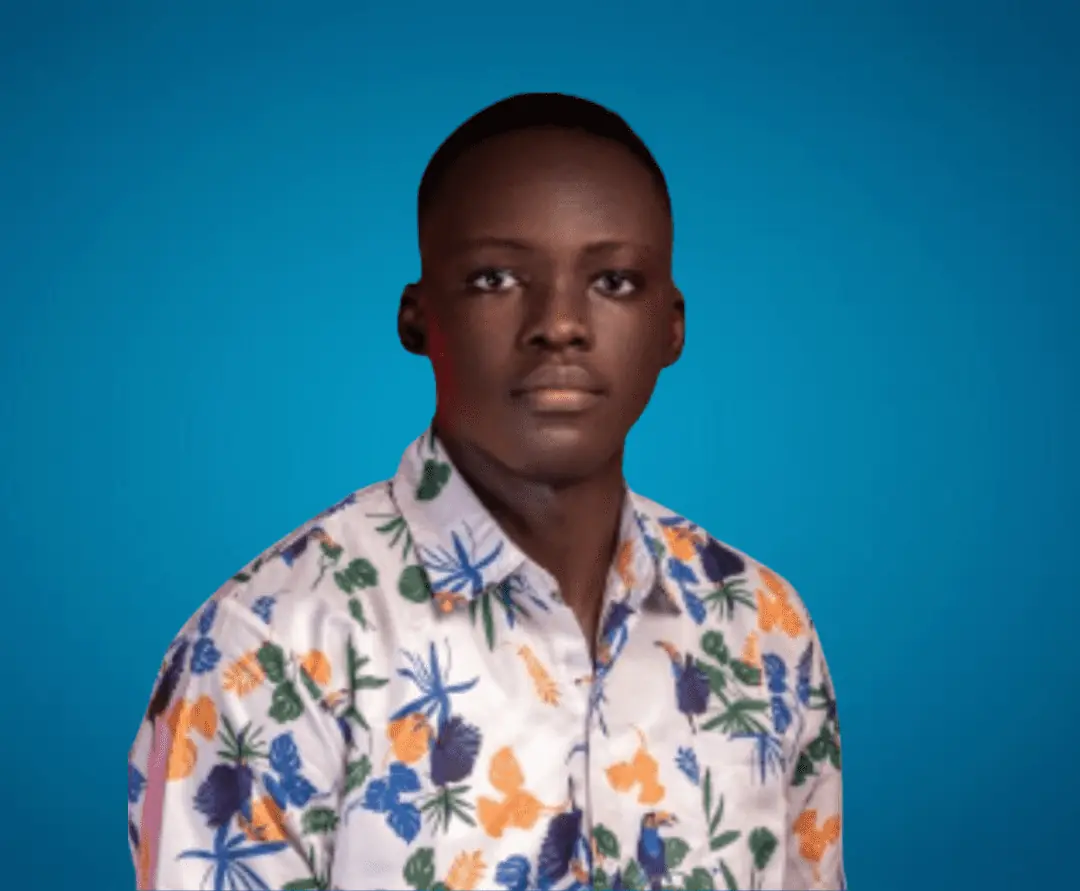 Sam is a brilliant young Nigerian biochemistry student and an aspiring entrepreneur. Despite facing many challenges, he has never lost his passion for learning and drive to make a difference in the world. Read more about him here.
Was this article helpful?