I am sure you have heard that without your National Identification Number (NIN), you can't register for the 2023 JAMB exam.
In this article, I will show you how to get your NIN for JAMB registration in 2023 without making mistakes. I will also answer some of the questions JAMB candidates have concerning NIN.
In my Whatsapp group, a lot of prospective candidates have been asking different questions about the National Identification Number, I decided that the best thing to do is to write a complete guide on this topic.
Is NIN compulsory for JAMB registration?
Of course, it is compulsory for JAMB registration. Candidates who don't have a National Identification Number won't be able to register for the Unified Tertiary Matriculation Examinations (UTME) in 2023.
Apart from JAMB, this stuff is important for sim card registration, getting your passport, processing your driver's license, customs clearance, and even applying for opportunities like the PTDF scholarship.
Your NIN will contain your biodata which will be utilized by JAMB in creating your profile. So, yeah, the NIN is compulsory.
Requirements for the NIN registration
The National Identity Management Commission (NIMC) requires some documents or information before they can generate your National Identification Number and slip.
You need your Bank Verification Number (if you don't have it, ignore it) and any of the following documents;
Voter's Card
Old National ID Card
Tax Clearance Certificate
Refugee ID Card
Attestation Letter from traditional/religious leader
NCFR Refugee Certificate
Attestation Letter from a prominent ruler
Driver's License
Valid International Passport
Certificate of Origin
Declaration of Age
NHIS ID Card
School ID Card
When I got my NIN in 2019, all they asked for were my birth certificate, WAEC result, and passport, but things have changed. You must submit the required documents/information before you can get it now.
There is no age requirement to get your National Identification Number in Nigeria. However, it would be best if you were at least 16 years old to get an e-ID card.
How to get your NIN for JAMB registration
Find any NIN enrolment center near you (check their website to discover the ones close to you)
Go to the enrolment center with the required documents.
Fill out the enrolment form that will be given to you.
Give the form once you are done to the enrolment officer
Your details will be inputted into the NIMC database. Make sure they are correct
Your face will be captured, your fingerprint taken, and you will sign
Next, your documents will be scanned and uploaded.
Your slip may be generated, or you may be told to return for it.
Make some photocopies of the slip and get the original copy laminated.
According to the NIMC, enrolment is completely free. When I got mine in 2019, it was free, but now things have changed, and there is nothing you can do but pay.
You can get the NIN for free, but it would be stressful, and they will keep telling you to come back that it isn't ready.
These centers are only open from Monday -Friday (8 am – 4 pm), so make sure you go early. There are no deadlines for NIN registration but make sure you get it some months or weeks before the JAMB 2023 registration begins.
If you are outside Nigeria and want to register for JAMB, you will not need to get the NIN here in Nigeria. You can visit the enrolment centers in the diaspora and check the NIMC website to see if it's available in your region.
Also Read:
How to check your NIN number
To check your National Identification Number online, you must go to the NIMC (nimc.gov.ng), input the required details, and check your NIN for free.
You can also check it offline if you have the SIM you used during registration with you. Just dial 346 on your phone, and your National Identification Number will be displayed.
This method works on all networks in Nigeria (MTN, GLO, Airtel & 9Mobile). It isn't free though, as it costs 20 Naira every time you check it.
Can you register JAMB without NIN?
This is similar to asking, "can you drive a car without tires?"
No, you can't. The JAMB Registrar, Professor Oloyede urged all prospective 2023 candidates to get their National Identification Number (NIN) before the JAMB registration commences.
Since the use of NIN was adopted by JAMB in 2020, it has helped them deal with issues they haven't been able to curb for a very long time, like impersonation and fake registration.
You cannot register for the JAMB exam without having your NIN. Even CBT centers will send you back home to get it before they can proceed with the registration.
Can you use your parent's NIN for JAMB registration?
No, you can't use your parent's National Identification Number to register for JAMB.
You also cannot use the NIN of your brother, sister, cousin, uncle, aunt, or any of your family members or even your friend for JAMB. It has to be yours, so if you haven't gotten your NIN, get it now.
I am sure this article has shown you how to get your NIN for JAMB registration. Please share it with your friends and colleagues; sharing is caring.
If you have any questions or problems concerning the National Identification Number, kindly use the comment below.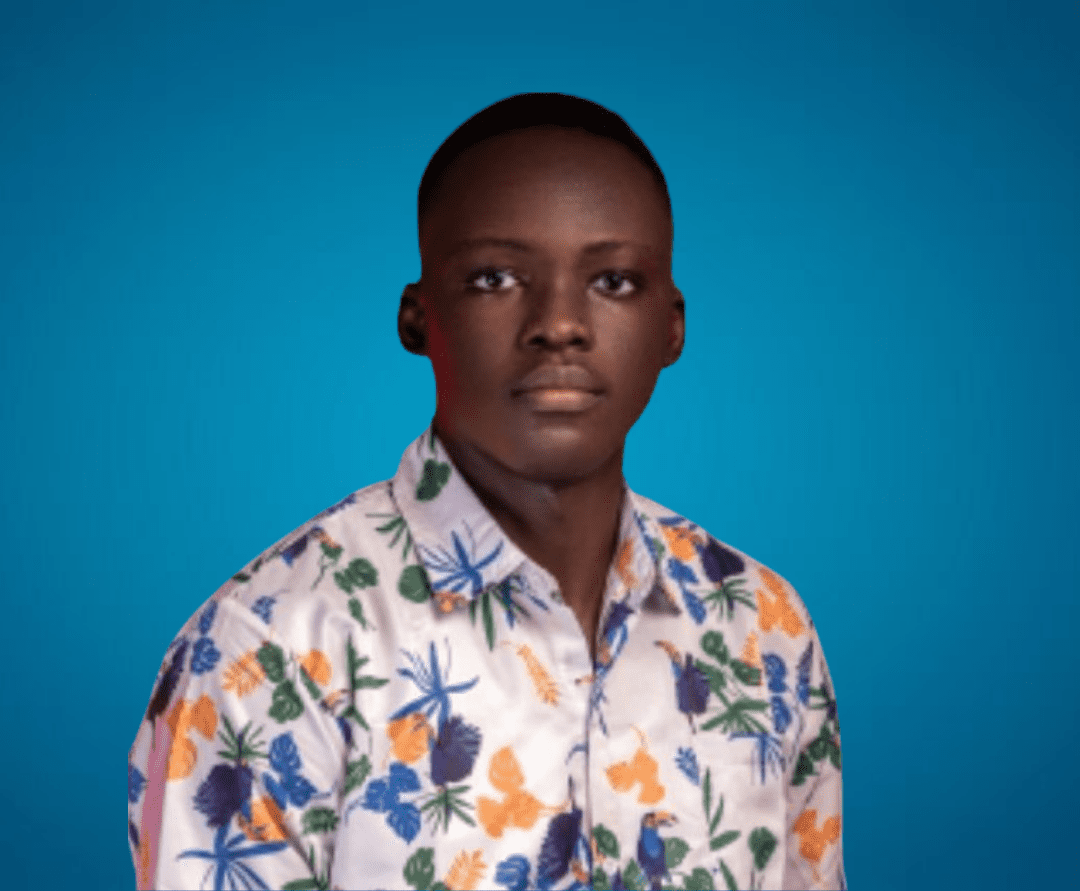 Sam is a brilliant young Nigerian biochemistry student and an aspiring entrepreneur. Despite facing many challenges, he has never lost his passion for learning and drive to make a difference in the world. Read more about him here.
Was this article helpful?