Did you know you can get paid to watch Netflix shows and movies in 2023? That's what we are going to discuss in this article today.
Have you ever heard of those motivational speakers reminding you of how you are wasting a quarter of your life watching your favorite shows on Netflix? Well, it's time for you to monetize your hobby.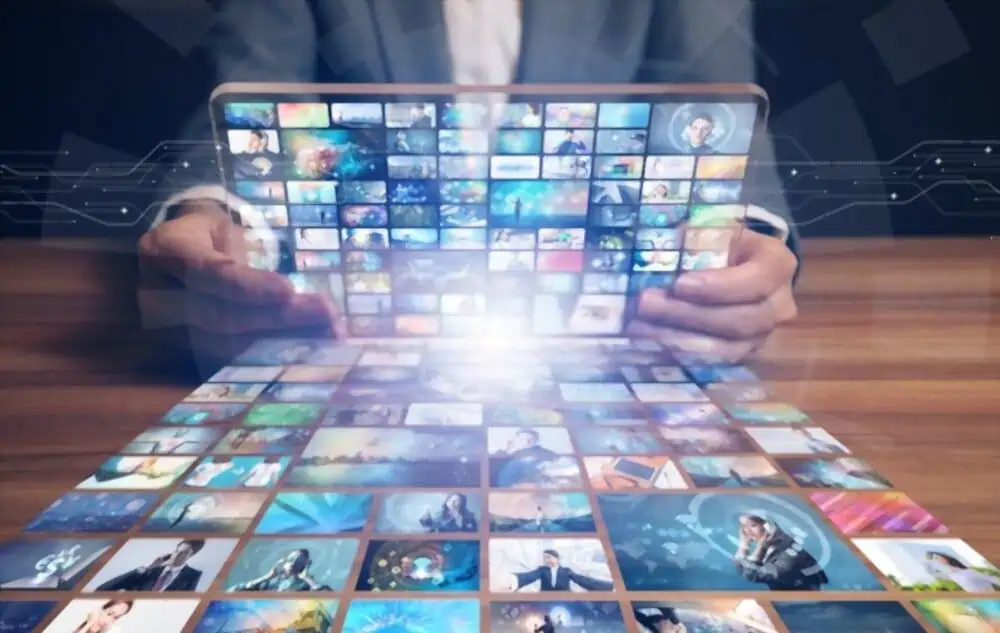 I'm not saying those guys are wrong; watching movies should be moderated, but all work & no play makes Jack a dull boy. There are various ways you can make money while binge-watching Netflix.
Now let me remind you that making money online doesn't come easy as it looks. You will need to put in the work to earn the extra cash. When it comes to watching TV shows as a side hustle, your brain doesn't see it as work but as a form of entertainment and a source of dopamine.
How to Get Paid to Watch Netflix Movies
Start a Movies Review Website.
Work as a Netflix Tagger.
Earn money on Swagbucks watching commercials.
Make money on Inboxdollars watching short films.
Become a Youtuber.
Let's go straight to the point: how do you make money on Netflix in 2023?
1.  Start A Movies Review Blog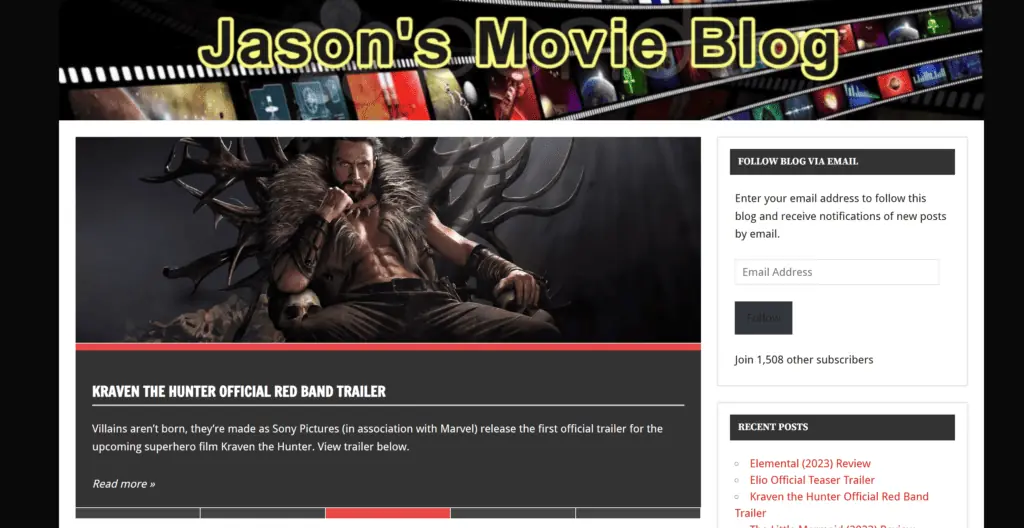 You can start your blog and review movies on it. You may review movies in only one category, like action movies or different categories. Don't use free stuff when starting your movie review blog, or you may lose it at the end of the day.
Here's how to start your blog;
Purchase a domain (.com or .net) at any domain registrar you choose (don't use Godaddy!).
Buy a hosting package (shared hosting is affordable and okay for this type of blog)
Learn the basics of WordPress and install WP on your hosting.
Set up your newly created blog.
Add your blog to Google Search Console (to show up on search engines) and Google Analytics (to measure traffic).
So how do you make money from your blog?
Select movies and TV shows you want to watch on Netflix.
Watch the movie or tv shows while taking notes of important scenes in the movie(s)
Go to your blog and write an honest review about the movie(s) you just watched.
Make sure to use a good title, featured image, and headings.
Publish the review after you are done proofreading the article and making sure everything is perfect.
Promote the article by sharing it on social media platforms like Facebook, Twitter, Reddit, movie forums, etc. Just don't try to spam, or they will kick you out.
Rinse and Repeat!
Now to make cash with your movie review blog;
You can use display advertising (companies like Adsense, mgid, ezoic, adskeeper, etc. will pay for ads on your site)
You can sell products for companies, and they will give you a share every time you make a sale.
You can also sell your products. For example, you can sell your course, book, etc.
Like Wikipedia, you can add a donation button to your site.
If your blog becomes popular, you will receive business deals from movie companies and cinemas.
The more visitors you get, the more you'll earn cash.
2. Work as a Netflix Tagger
Netflix pays people to tag movies manually. We both know they can do this automatically, but the algorithm can never react 100% as a human would.
The taggers get paid depending on how many movies they can tag on Netflix in a month. You get paid for watching Netflix since you have to watch a Movie before adding the appropriate tags.
Not everyone can become a Netflix Tagger since they do the hiring. The last time I checked, Netflix was not hiring taggers. This doesn't mean you can't get paid to watch Netflix programs. I have a lot of alternatives to this. You can also bookmark the Netflix Tagger Jobs Site for any latest updates.
3. Get Paid For Watching Videos on Swagbucks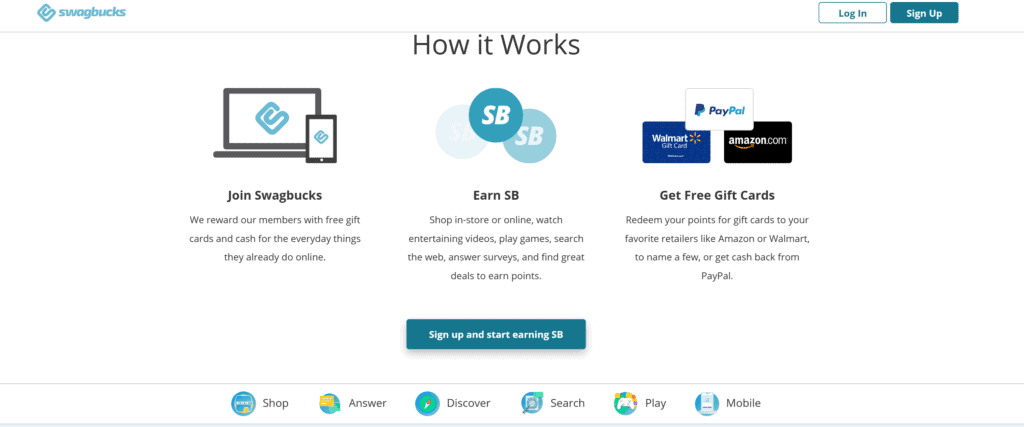 Ever heard of Swagbucks? Swagbucks is a platform that rewards members for completing tasks, playing games, answering surveys, watching videos, and lots more.
Guess what? On Swagbucks, you can earn money by watching movies. They have a website and mobile application, and the interface is user-friendly.
You can withdraw your earnings in gift cards; I am talking of Amazon gift cards, iTunes gift cards, etc. They also can allow you to donate all or part of your earnings to charity.
The thing about Swagbucks is that it's not for everyone. Your country may not be accepted, and you will likely have difficulty withdrawing your earnings. You shouldn't worry about this if you are from the US, Canada, Australia, the UK, New Zealand, Finland, etc.
Secondly, you must complete many tasks and surveys before earning substantial money. Unless you are from a third-world country or are still a kid, working at Mcdonald's restaurant will give you much more money than Swagbucks.
I am not saying you shouldn't use Swagbucks. You can only if it's worth your time. Check out other ways to make money by watching your favorite shows in this article.
4. Earn Cash Watching TV on Inboxdollars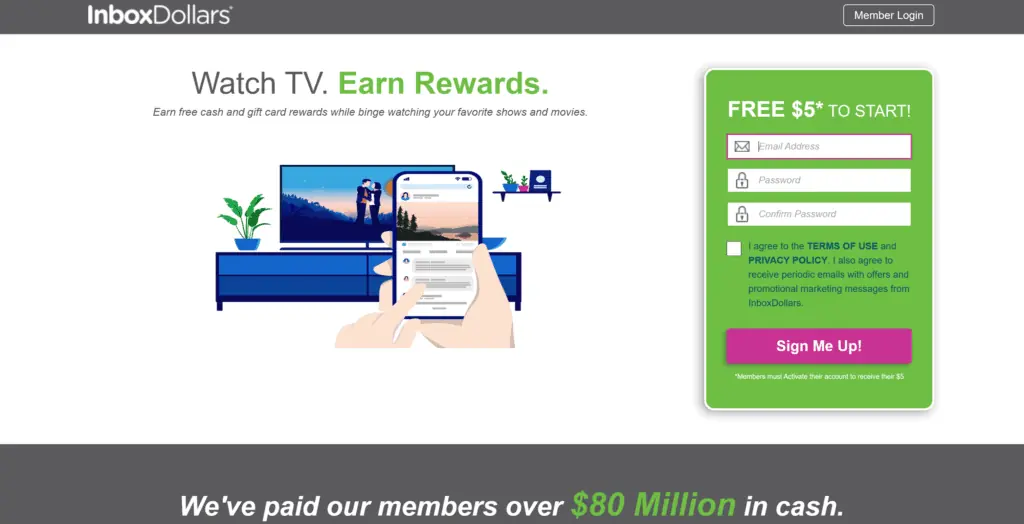 This platform is similar to Swagbucks but more like a better alternative. You also earn money to complete tasks on their website, of which watching videos and movies is part.
Although Swagbucks is more trusted and legitimate than Inboxdollars, they offer many more money and payment options. The payment threshold on Inboxdollars is $30, and they pay every month.
If you want to make some extra cash watching ads displayed between movies and shows on Inboxdollar, create an account on their site and verify your email. Sign in to the account and go to the Movies/Videos section, view the tasks related to watching movies on Netflix, and complete them.
There is a maximum number of tasks you can complete per day. This was made to stop people from gaming the system by completing the tasks using bots or other automated methods.
5. Start A Movie Youtube Channel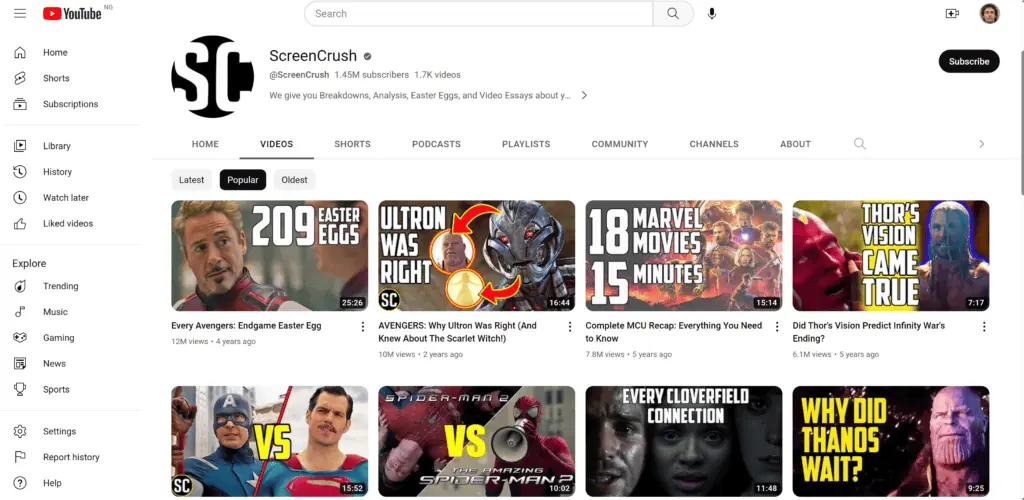 This is one of the best ways to earn money for watching Netflix content. You can make a good amount of money (enough to make you quit your job) on Youtube while doing what makes you happy.
This requires some investment in money (getting a camera, good PC, lightning, tripod, etc.) or time (learning video editing and other stuff, doing the editing, and making thumbnails).
Channels like Screen Rant, Beyond The Trailer, ScreenJunkies, CineFix, RedLetterMedia, Chris Stuckmann, etc., are the top guys in this niche on your youtube. You may want to check them out for some inspiration.
So how do you start making money off youtube while enjoying your favorite movies on Netflix? Good question!
Start a Youtube Channel, and use a good name that is easy to remember.
Set up your newly created channel by adding relevant pictures to your profile and filling in your About section.
Learn basic video editing, how to create thumbnails, and Youtube SEO (All of these can be learned for free on Youtube).
Watch a movie on Netflix (Make sure you take note of important scenes in the movie).
Shoot a video of you reviewing the movie (you can use your phone if you don't have a camera yet).
Edit the video (you may add clips of the scenes you are talking about but make sure you cite the owner in the video description)
Create a good thumbnail that will make people want to click (you can use Canva or Photoshop software)
Do the basic optimization and upload your video.
Don't worry if your first video is really bad. With consistency, you will get better at it. You also want to upload regularly so the Youtube algorithm can favor your channel.
This Youtube channel can be monetized in many ways. You can apply for Google Adsense once you reach 1000 subscribers and 4000 watch hours in the year of application.
You can also link to your Patreon page in your videos so your audience can donate some bucks to support your channel. Another way of making a good amount of money is through affiliate marketing.
Making money this way doesn't happen overnight, as it's not a get-rich-quick scheme. It takes five months to a year to get some traction on Youtube, depending on the quality of your videos, how often you upload, etc.
Like the first method to earn cash to watch shows online, you must promote your content if you are regularly starting.
There are a lot of people making a killing off Youtube. You can get up to $30,000 or more for a million views depending on your RPM (Revenue Per Mille or 1000 views)
This article explains what you can do to get paid to binge-watch Netflix movies from home in 2023. If you have other ideas besides those mentioned here, drop them in the comment section below.
Netflix has millions of users around the globe, and only a few % can earn some money from watching Netflix. You may want to share this article with your friends and family.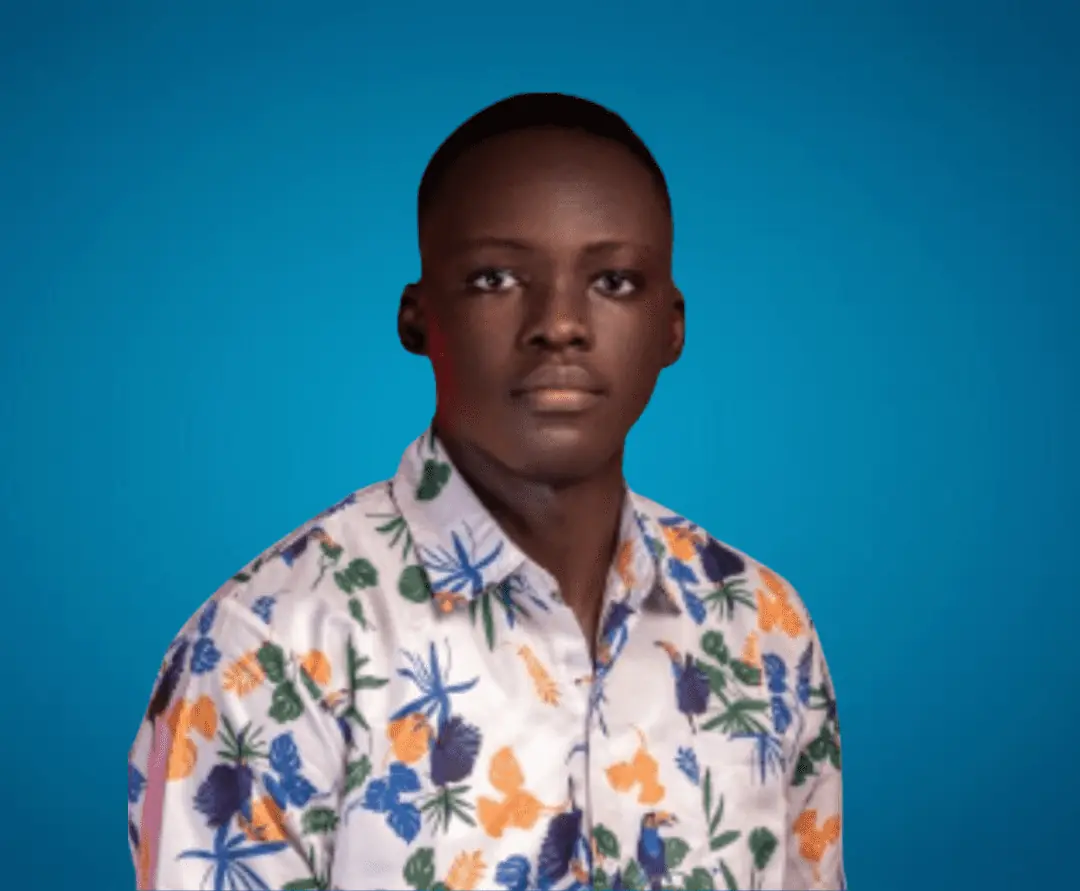 Sam is a brilliant young Nigerian biochemistry student and an aspiring entrepreneur. Despite facing many challenges, he has never lost his passion for learning and drive to make a difference in the world. Read more about him here.
Was this article helpful?