Do you want to know how long it takes to become a Real Estate Agent in 2022? You are at the right place.
For people into real estate, you most likely spent the last holidays watching several episodes of the "Million Dollar Listing". This Bravo American reality series shows the flexibility and glamorous lives of real estate agents in Beverly Hill, Hollywood, and California.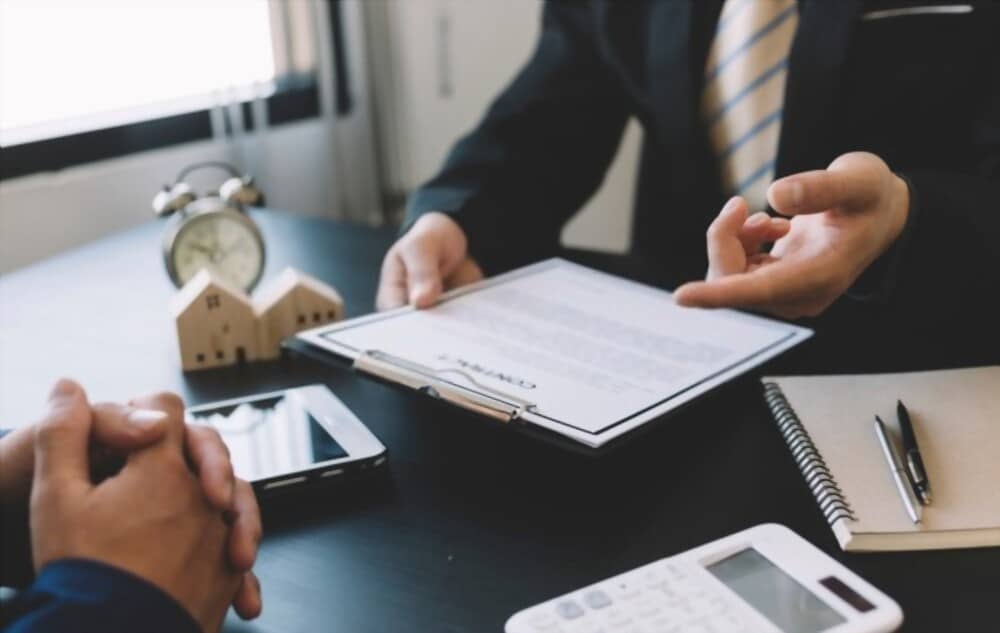 How long does it take to become a real estate agent? The answer to this depends on what state you come from and their requirements.
Becoming a Real Estate Agent can span from six months to several years. This period depends on how much work you put in to build a successful business.
This article breaks down how long it will take to begin this journey, how much it will cost and whether your decision to start this career is the right one.
Real estate agent Requirements
Every state has specific requirements to become a real estate agent. These requirements include:
Age requirements
Application process and their fees
Background checks
Continuing education
Examinations eligibility
Examinations
Pre-licensing courses
Criminal history
How long does it take to become a Real Estate Agent?
Becoming a real estate agent involves not only showing people how to get a good home or how to purchase one. The training requires several classroom hours, an application process, and completion of the licensing exam. It can span from several months to years.
Coupled with the amount of hard work you put into your career, other factors affect how long it takes to get your license to become an agent, irrespective of whether you're a dedicated student. Some of these factors include:
Your location. The state you live in determines how long it takes to get a Real Estate license as real estate laws defer in every state.
The process and requirements of the license are based on every state. They decide on how long each pre-licensing course will take.
And lastly, if your classes are online or in-person in addition to your study routine. Taking online classes requires less time compared to taking them in person.
Let's break down how much time it takes and the processes involved
Completing Real Estate License Education
Some states require that you complete pre-licensing training. Some other states like Pennsylvania may waive the real estate training if you hold a degree in real estate or any other related degree.
For persons just applying for a license, this can take about 2-4 months. Without a prior degree, the licensing training can last up to 6 months in a real estate school to kick start your career.
The licensing education requirements are the main factor. How long it takes to become a real estate agent can be broken down into the following:
Pre-License Hours
For every state, there are different amounts of class time that you must complete to allow you to take the licensing test. The amount of time it takes to become a real estate agent is dependent on your state licensing hour requirements. The Pre-License hours may take an average time of between 2-4 months.
Licensing requirements in both Colorado and Texas are the most demanding, and you must complete a total of between 160-180 hours before you are allowed to take the licensing test. Other states like New York (75 hours), Florida (63 hours), and Pennsylvania (60 hours) require fewer hours.
You can decide to skip this pre-licensing school if you already have a degree in law school. The different states also offer various courses.
Study period
The studying period is another major factor affecting the time needed to get a license. You can make up your mind to take up online classes or in-person classes.
Classroom studies can take around 4-6 months, depending on your state's requirements. Self-paced online studies can help reduce this time which will enable you to complete your courses in just a matter of weeks.
Online classes take 1-4 months which is less time when compared to in-person lectures. Deciding to take your courses online will enable you to access your coursework any time of the day. Some students take just a few weeks to complete these courses.
Submit fingerprints for criminal background checks
Only trustworthy people are allowed to obtain a Real Estate License. Your criminal background is looked at when you submit your fingerprints.
Ensure that all information on the form is correct to prevent any delays in the application process. This step can span a period of 4-6 weeks and the screening is carried out at the venue of the licensing exam most of the time.
For persons with a criminal record, the board requests further information and then decides whether or not to accept your application. It is advisable to submit your licensing application within the 90 days period in which you are to wait for your fingerprint result.
Registration and Scheduling of the Real Estate Exam
Registration for the licensing exam is the next major step. The average time for this is between 2-6 weeks.
An important factor that determines how long it will take to become a Real Estate Agent is whether your state adopts the electronic process or it still uses paper documents for the application.
The electronic process is much faster, and your scores are gotten almost immediately after you take the exam. For states that have not adopted this method, applications are submitted by mail. The agency in charge of this application takes a few weeks to process the application and send it to you.
For example, in California, the state requires a manual process of application which is the most time-consuming and least efficient means of application. There is also a total pre-licensing time of 180 hours, and so agents looking to practice there would spend around six months at this stage.
After submitting your application, you can choose the DRE to schedule your exam for an earlier date. Some documents required for the application include:
Paperwork of real estate education
Real estate license application forms
Once your application gets approved, you can then take the licensing exam which is most times conducted online depending on your state requirements.
Results
Some colleges prepare the licensing results right after the exam is conducted for states where their exams are online. In some other cases, the results are sent, some weeks after the exam is conducted.
License Application Process
When you pass your exam, you are allowed around six months to apply for your real estate license. This period allows you some time to find a sponsoring broker. Narrow down your search and select a broker that is suitable for you.
During this licensing application, you will be handed an application form to fill out your exam results, pay an application fee and then include your coursework grades. You are to submit this application to the real estate commission office of your state. Some states can provide a temporary license to allow you to work while you wait for the main license.
Some other time constraints
Post-Licensing Education
Upon getting your Real Estate License, complete a post-licensing education to keep your license active. The post-licensing requirements vary from state to state.
For instance, Texas requires that you round up a total of 270 hours of real estate course of which your 180 pre-licensing hours are included.
This implies that a period of 90 hours is needed for the post-licensing training. Other states have varying post-licensing hours like Ohio (20 hours), Florida (45 hours), etc.
Pre-Employment Training
All states require you to work with a broker when you first begin working as a Real Estate Agent. Until these requirements are met, the real estate agent cannot work. Set up an interview with several brokers to find out the best one for you.
Broker License
To get a broker license, one must first have experience as a real estate agent. Getting a broker's license can take around two years.
Once you complete your real estate course, you work for a broker. After working for 2-3 years and you decide to become a broker, you can pursue additional training.
A major requirement to obtain a real estate license is to put in a fixed number of hours for continuing education along with a limited number of transactions. You will need to pass the broker exam and application to qualify you as a broker.
Continued Education
The continuing education courses are to be taken by real estate agents every 2 or 3 years to renew their license. The requirements for continuing education differ for every state.
All US states require continuing education for license renewal. New York requires 22.5 hours, Texas requires 18 hours, Florida requires 8 hours, etc.
Tips on How to Become a Real Estate Agent
Getting a license for real estate or selling properties does not fully make one a successful real estate agent. Becoming a real estate agent may take some time as you will begin to learn the business marketing strategies after some years.
To set yourself apart from other real estate agents, there are some important tricks you will need to learn. They include:
Make plans for the future
It may likely take some time before your real estate career starts to yield profit. You will need to have some money saved up to manage yourself and your business while the business grows.
You may also need to sustain your current source of income until the business is fully functional. When your real estate business becomes fully functional, you can then apply for your real estate license.
Treat your Clients Well
The best agents may even lose clients if these clients are poorly treated and so treating them kindly and being receptive to them is vital. Buying or selling a property is a life-changing investment, and clients should be treated with respect and some understanding.
When clients get treated nicely, the chances of coming back are higher. They can recommend you and your services to their friends and families.
Get a Mentor
Get in touch with another real estate agent, and ask them to be your mentor early in your career. Your mentor can take you along with them when they go on real estate deals. They can show you how to handle the needed paperwork properly.
Be confident in yourself
Take pride in becoming a real estate agent. Put the required time and effort into the career, and before you know it, you are on your way to becoming an expert.
Distribute your business cards to people and meet with them. Look for new clients with each passing day. Make connections with people so that when the need arises, you would be the first person they remember to call.
Learn the art of communication
In all types of business, communication is important. No client will look forward to working with an agent with bad communication skills.
Selling off property can get personal for most people and so being able to communicate properly with such clients is imperative. The job is to keep all clients happy and ensure they feel listened to.
Try to always be attentive to the needs of your clients and ensure that a good relationship exists between the buyer and seller.
Choose the right broker
Persons looking to begin their career as real estate agents should choose the right brokerage to sponsor their career. Choosing the right brokerage can help to develop your career and build your reputation.
They are also important in helping you gain sufficient expertise and have good knowledge of the industry.
Conclusion
The journey of becoming a real estate agent takes a lot of time and money, and this is rewarding in the long run. Keep in mind that this career is flexible, and you can work based on your schedule.
For people thinking of starting a career in Real Estate, they should understand that the amount of time varies depending on the state you live in.