Perhaps you have a spare 100 bucks or you just earned your first $100 and you looking for how to invest it to make at least 30 grand a month, then you are at the right place.
In this article, we shared 8 amazing ways to invest $100 to make $1000 a day. Please note that this is not a get-rich-quick scheme, it takes hard work, consistency, and some luck.
Without further ado, let's get started.
How to Invest $100 to Make $1000 a Day
Below are the top 8 most lucrative ways to invest $100 to make $1,000 a day in 2023.
1. Start a Blog
With less than $100, you can start a blog that can make you up to $1,000 daily. While it's not as easy as it sounds, it's feasible.
I guess you have probably an article from the sites like nerdwallet, the Huffington Post, or toms guide Those are some good examples of blogs, and all of them are monetized in one way or another. Let's cut to the course how do you start one?
Find a niche: Most people tend to follow their passion but since we are here to make some cheddar, profitability is your No 1 priority. You can use tools like ahrefs keyword explorer to check how big the niche is and how difficult it's going to be to get traffic via SEO.
Research your competition: You may be lucky enough to find a niche where there's less competition and more money to make. However be careful of choosing niches where you have almost no competitors, it may not be profitable enough to earn a grand daily from your $100 investment.
Get a domain: You can purchase a domain on namesilo, porkbun, or Namecheap for around $7-13, depending on the discounts available. Avoid pesky domain registrars like Godaddy, where your domain idea may be stolen. Keep it short and brandable.
Purchase hosting: Hosting is like renting an apartment for your website. Since you probably have less than $90 after registering a domain, you should go for a shared hosting plan. This costs about $3-7 monthly at hosting companies like Namecheap and Hostgator.
Launch your website: If you are new to this, watch some youtube videos on how to set up a WordPress website. Once you are done with this, launch the site and use a free theme like Astra or Generatepress.
Learn SEO and start publishing content: You can find various free resources online to learn how to optimize your website and article for Google. If all you have is a phone, you can install a writer app like jotterpad or the official WordPress mobile app.
It's going to be quite hard to make any money from your blog in the first 6 months as a beginner due to the mythical google sandbox and other factors. Once you get substantial traffic (at least 10,000 monthly visits), monetize your blog with ads, affiliate marketing, or sell your stuff.
2. Resell Stuff
Buying something and then reselling it at a higher price is completely legal and one of the good ways to invest your 100 bucks. If you know what you are doing, making $1k monthly is possible in the first few months, experienced resellers make as much as 6 figures annually.
You can resell shoes, handbags, furniture, jewelry, books, antiques, and more. The steps involved in becoming a reseller include the following:
Choose what you will sell
Research your competition and know which items sell best
Find out how you will get your products. You can source them at junk shops, auctions, charity shops, yard sales, used bookstores, etc.
Select where you are going to resell the product(s). You can resell second-hand items on Amazon, eBay, Facebook marketplace, Craigslist, at antique stores, or even to your neighbors.
Document your progress and improve. You want to start reselling products that have performed well and scale from there.
To make at least $30,000 monthly from reselling things, you must resell high-ticket items like cars, vintage tractors, motorbikes, etc. Although you can list your products on sites like eBay for free, they take a 13% cut on each successful sale.
3. Invest in Crypto
How many times have you thought of using a time machine to return to 2013 and buy bitcoin? Well, it turns out you are not alone. Most people even regret not investing in other cryptocurrencies back in the day.
It is important to note that crypto prices are more volatile than stocks, so you should only invest what you can afford to lose. This is why you need to understand risk management after learning the basics of cryptocurrency.
To invest your $100 in crypto:
Choose a crypto exchange like Coinbase or Binance or a broker like Robinhood.
Create an account. Most crypto exchanges need users to complete some verifications to avoid limits.
Fund your account with fiat. You can use your debit card directly or the P2P platform on the crypto exchange.
Place a buy order for the cryptocurrencies you want; research and pay attention to transaction fees before buying any token.
Store it in your crypto wallet.
In contrast to what fake gurus tell you on social media, you will not become a millionaire overnight with crypto. If you buy $100 worth of bitcoin at $18k, you will only double your capital when it hits $36k. At the same time, a 100% ROI seems like a good deal; buying different low-priced altcoins is better.
4. Become an Influencer
Influencers are social media celebrities. Most influencers you know today didn't start rich, and you can also become one without breaking the bank.
Find a niche. You can choose from various niches like travel, fitness, entertainment, etc. Go with the one you love or have knowledge about.
Choose at least 2 social media channels. Pinterest works perfectly for food bloggers, LinkedIn is a B2B platform, Facebook kills organic reach, etc. You need to study and understand the platforms you plan on using.
Know your audience. Is your audience 40-year-olds looking to reduce weight and stay fit or teenagers trying t get into college? Do some research.
Create good content. This may be written, video, or image content; ensure it's targeted at your audience.
Consistency. Post regularly and have a content calendar; you may also schedule some content to create time for other things.
Engage with your audience. Make sure you like those comments and reply to them; this gives your followers a sense of love.
Connect with other influencers within and outside your niche. Sometimes shoutouts and others reposting your content may accelerate your career as an influencer.
Make some money. Now that you have many followers, it's time to monetize.
5. Invest in the stock market
Unlike crypto, investing in the stock market is for long-term investors and is less risky. Luckily, $100 is not too small to invest in stocks.
Here's how to get started:
Find an online broker such as TD Ameritrade or Charles Schwabs.
Do some research and learn the basics of stock investing.
Decide what stock(s) you are buying. You can buy a portion of a share if the price exceeds your capital.
Open a standard brokerage account.
Buy some stocks and diversify your portfolio.
6. Start an online store
If you pick the right platform, starting an online store with $100 or less is possible in 2023. It makes more sense if you already have products to sell, or if you can create them yourself.
So how do you start your eCommerce business with just $100?
Choose a niche.
Get a domain name. I already explained how to do this above.
Research your competition. Check their bestselling products and customer reviews and see how you can do it better.
Find how to get the products. You buy from a wholesaler, make them yourself, or get them from a trusted supplier.
Choose an eCommerce platform to create your online store. Considering your budget, Magneto is too expensive, and Shopify costs about $24/month, so we will use woocommerce. Get stellar shared hosting at Namecheap for $27 per year.
Launch and design your eCommerce store. Tons of youtube videos can teach you how to design your eCommerce store; remember to keep it simple. You can use free logo makers to create a logo for your brand or hire someone on Fiverr.
Upload the products and create a shipping policy.
Market your online store; running ads is out of the question since you are on a low budget. Leverage social media and SEO for free traffic.
While it may not be profitable in your first 6-12 months of selling stuff online, in your 2nd year, you are sure to make good money if you keep at it. In this side hustle or business, selling is the hardest part.
7. Become a Youtuber
Did you know that as a Youtuber, you can make money doing what you love? While it may be a bad idea for introverts. Youtube content creators can earn as little as $100 to $100k monthly through ads, sponsorships, affiliate marketing, and/or selling their stuff.
How do you invest $100 on youtube to make $1,000 daily?
Create a google account.
Purchase a wireless lavalier microphone ($35) and a selfie ring with a tripod ($30); the remaining $35 can be used to get premium video editing software like videopad video editor.
You are going to use your android or iPhone device for shooting videos.
Create your channel, and add your channel banner and logo.
Create a content strategy and learn how to edit videos.
Promote your youtube channel and optimize your videos for the algorithm.
Once you reach 1000 subscribers and 4000 watch hours, you are eligible to apply for the Youtube partner program. Continue posting quality content and understand what your audience like.
8. Affiliate Marketing
Last but not least is affiliate marketing. This is where a brand pays an affiliate a commission anytime someone purchases through their unique affiliate link.
In the US, an average affiliate marketer makes 52 grand a year. So this is a good way to invest your $100 to make $1,000 daily with little to no risks. Follow these steps to get started:
Find a less competitive niche. Avoid niches with low commission rates like books.
Choose an affiliate program. You can make a quick search on Google or apply via marketplaces like Clickbank, Rakuten, and Shareasale.
Create a landing page. You can use WordPress to create a site on your preferred domain and design it with a free page builder plugin.
Create content and get free traffic. Don't spam your links everywhere on the internet; this can get you banned by the affiliate network.
Build an email list.
Promote your affiliate offers.
Once you start earning good money, you can start shifting towards paid traffic or ads.
Can you become a Millionaire with $100?
Yes, you can become a millionaire with $100 or less. However, the chances of this happening are pretty low. You would need sheer luck to turn your 100 bucks into a million dollars.
Let's take the influencer business idea from the list as an example; Khably Lame is currently the most followed TikTok influencer with over 143 million followers. He started during the C-19 pandemic after he lost his job, and today, he's a millionaire.
Another good example is blogging; if you start a blog and successfully scale it till it earns at least $30-40k monthly, you can flip it for a million dollars. On the other hand, if you invest $100 in the stock market, it will take decades to make a substantial amount.
Conclusion
In this article, we covered the 8 best ways to invest your $100 to make $1000 a day. Most of these investment ideas can be turned into passive income if you build the right system.
Generally, you should avoid investing in anything that sounds too good to be true or is only backed up by the hype. Avoid investing in penny stocks, NFT, pyramid schemes, etc.
If you think your 100 bucks is going to make you rich overnight without putting in the work, then you might as well spend it elsewhere. Hopefully, this article was helpful, and you might consider sharing it with others.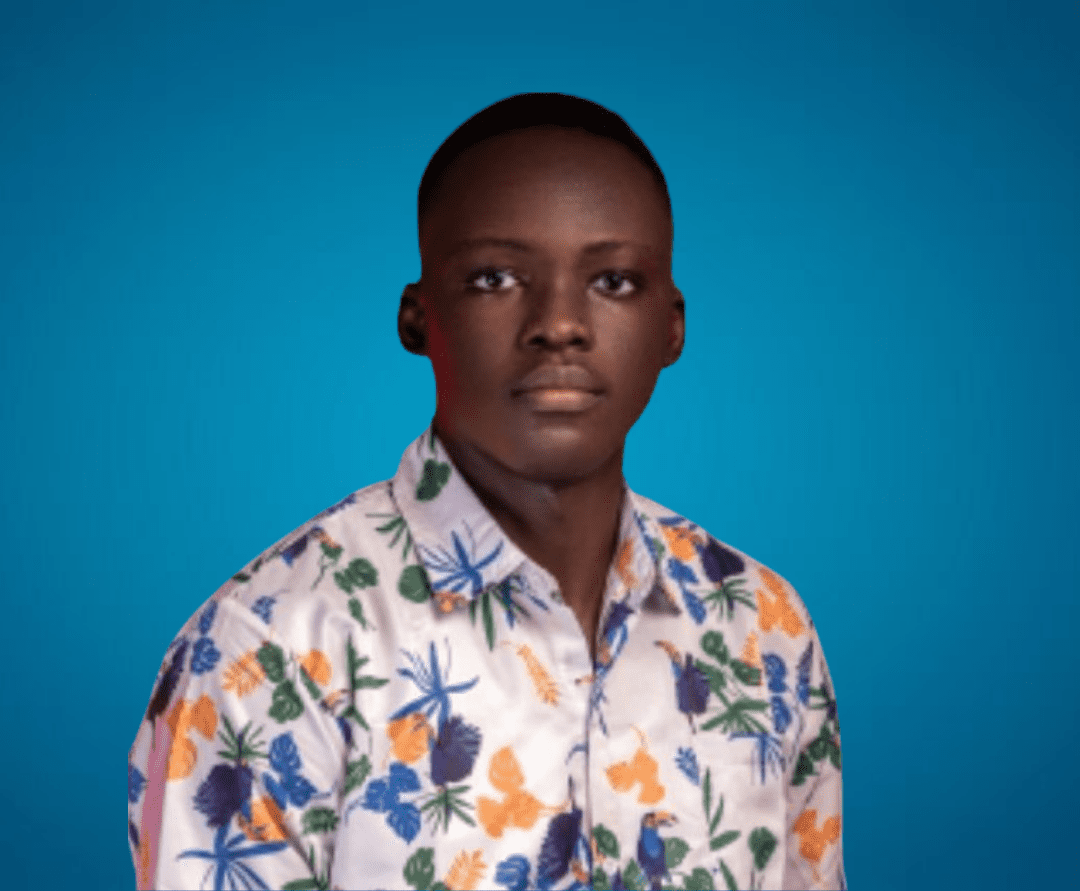 Sam is a brilliant young Nigerian biochemistry student and an aspiring entrepreneur. Despite facing many challenges, he has never lost his passion for learning and drive to make a difference in the world. Read more about him here.
Was this article helpful?