How do you know if you failed a phone interview? What are the signs to look out for?
In this article, we will give you the signs that your phone interview went bad and also some tips for your future phone interviews.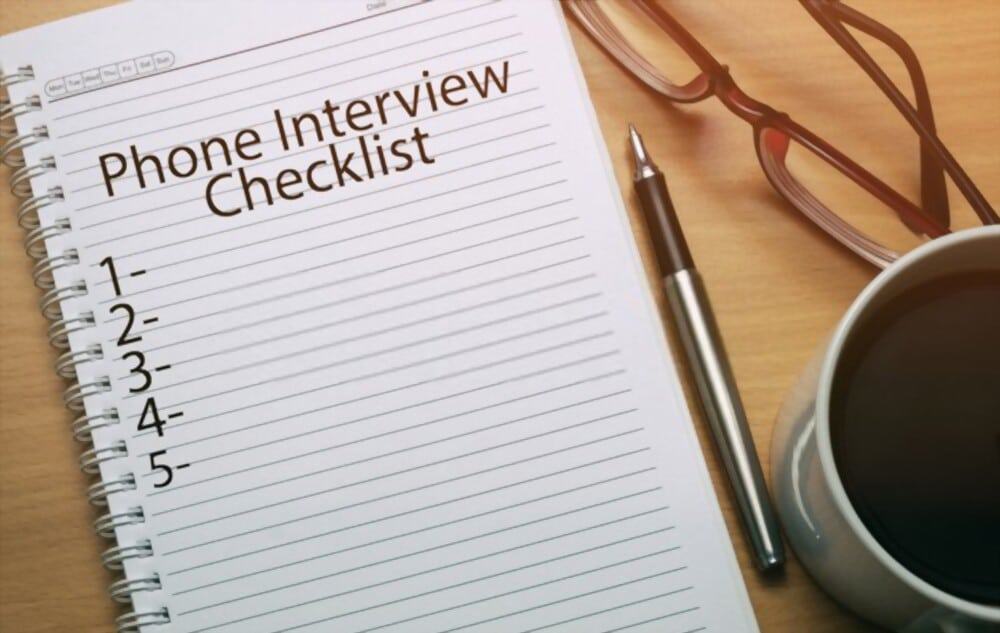 At this stage, most applicants get screened out so the failure rate is high. If you failed the interview, you should be able to know after reading this article.
Signs that you failed a phone interview
The interview was shorter than expected
Let's say the interview was supposed to last for about 1 hour and the conversation ended in less than 20 minutes, that's a clear sign the recruiter is not interested in hiring you. Once the interviewer discovers you are not the one he/she is looking for, the call won't last at all.
Your instincts keep telling you it went bad
"Trust your gut," they say. Do you have that feeling that you didn't answer the questions well, the interviewer replies were not good or you failed the phone interview? It's normal to feel this way, but is this feeling right?
Trusting your intuition usually helps when it comes to making decisions. Whether you feel you failed the phone interview or not, you shouldn't overthink it.
You were not able to answer some questions and remained silent
Your failure to answer some questions may be equivalent to you failing the phone interview. What's worse? You remained silent when the recruiter asked you a question.
When questions are asked and you don't know how to answer them, you should tell the interviewer you can't answer them or he/she should explain the question better rather than remaining silent.
The call was ended without telling you what's next
This is another way to know if you failed a phone interview. At the end of the interview, the recruiter is going to tell what's next.
They usually tell you when next they will contact you, when you are going to do a physical interview at their office, or what you should do next. If they didn't tell you what's next and the call was ended, you may have failed the interview.
Your network was really bad during the call
If there was an issue with your network during the call, then this is a problem. Most recruiters may find it annoying if they can't hear you or your voice keeps echoing.
Although this is rarely the reason you failed the interview, you should try as much as possible to make sure your network is good during the call.
They promised to call you back but they didn't
If the company promised to call you but they didn't contact you in any way in days, weeks, or even months that may mean you have lost the job. You are not the only one that applied for that job position, once they see their perfect candidate for the job, they will forget about the other applicants they promised to contact.
Read Also:
The tone of the interviewer changed
If the interviewer maintained a positive tone at the start of the interview but his/her tone has changed, this means the interviewer is trying to screen you out. The tone of the interviewer can reveal his/her emotion, mood, and can also tell you if you failed the interview.
The vibe of the interview deteriorated over time
If the mood of the interview became progressively worse, you may have failed the interview. It may be that the interviewer raised his expectations so high after going through your resume but was disappointed after interviewing you on the phone.
Tips for phone interviews in 2022
Practice for the job interview with a friend or family and find areas you need to work on.
You can also record yourself during the mock interview.
Try not to be nervous when answering the questions.
Learn more about the comapny before the interview.
Make sure your environment is noise-free with no form of distractions.
Most phone interviews will lead to a real interview.
The interviewer wants to validate your experience, attitude, knowledge and what you wrote in your resume. So, try to give them what they want so you can proceed to the next level.
Don't apply for jobs you are not fit for.
Always learn from your mistakes and failures.
Just because you failed one interview doesn't mean you should stop trying to get yourself a good job, that job you lost may not be for you. Don't give up, keep trying your best.
We have explained how you can know if you failed a phone interview and also gave you some tips for phone interviews in this article. Share this post with your friends and family, if you have any questions use the comment section below.