Introverts aren't weird; they're just people who enjoy being alone or around a relatively low number of friends. If you fall under this behavioral type, you have an increased chance of succeeding at remote jobs rather than working with a physical team because the former requires fewer physical interactions that introverts detest.
However, remote work isn't all that introverts want in a job. They also seem to appreciate low-stress jobs even better than people with extroverted personalities.
Intense pressure, constant fatigue, and seemingly unending tasks are some factors that make a job stressful. If you're an introvert, you're generally after a job free of all those factors.
In this article, you'll learn about some low-stress jobs for introverts that pay well. You'll get to know the job description, requirements, average earnings, and other essential factors you need to help you decide on what you want. At the end of the article, you should be able to identify the perfect job for you and understand the pathway to start your new career.
6 Best Stress-Free Jobs for Introverts
There are so many high-demand low-stress jobs for introverts, only if you know where to look. These jobs pay decently without requiring you to make frequent physical interactions with coworkers.
Without further ado, here are some of the best low-stress jobs for introverts in high demand.
1. Freelance Writing
Freelance writing ranks high as one of the best low-stress jobs for introverts. You'll create helpful content like for clients who'll pay you in return. Freelance writers earn around $70,000 annually, making it a relatively well-paying job.
Most of what you'll be doing is with your writing gadgets, it isn't challenging, and you don't need to appear at physical interviews every other day. Most communication will be over email, eliminating the need to socialize too often. About the stress part, the level of stress you'll encounter with the job depends on what kind of writing you're doing.
Freelance writing can vary from blog post writing to copywriting, ebook writing, etc. You can always choose the ones you fancy and pursue a career on your terms.
If you choose something you enjoy writing, the job should be unstressful for you in the long term. No doubt, freelance writing is one of the most popular low-stress jobs for introverts in high demand.
2. Graphic Design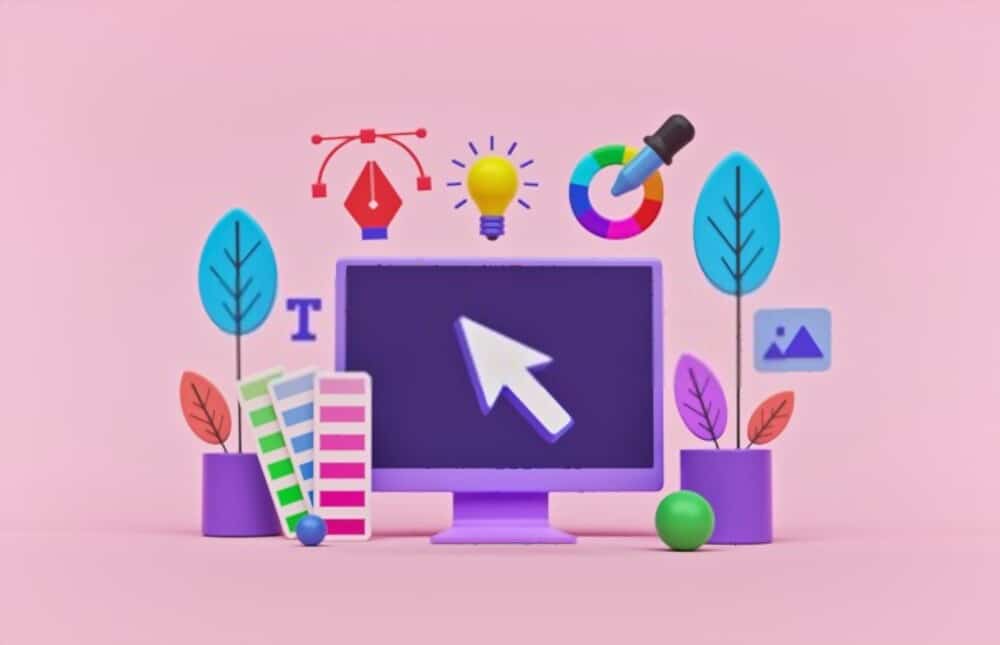 Graphic design requires you to create graphics for individuals and businesses and earn money in return. These graphics may range from logos to brochures, posters, billboards, etc. Graphic designers earn around $50,000 annually on average, while the top guns may earn up to $100,000.
One of the main advantages of being a graphics designer is that there's something for you, no matter how introverted you are. You can work as an agency, an indie freelancer, or an in-house graphic designer. These work types all require different commitments. All you have to do is look for the one that suits you and take it up as a career.
Agencies are more or fewer groups that work in the freelance format. They take on different clients, and you work with other designers in the agency to offer the best possible job for the clients.
In-house designers are employees who have contracts with a specific company, and indie freelancers work alone, find clients, work with the clients one-on-one and offer the graphic design service alone.
All three forms are low-stress, but working as an independent graphic designer guarantees you the most freedom, and by implication, less stress.
Also Read:
3. SEO Specialist
Search engine optimization specialists are professionals that work to increase the rank of websites on search engines like Google. You achieve this SEO success by putting the brand through what they need to do to improve their website traffic, user experience, and brand awareness. SEO experts make around $50,000 to $100,000 per month, depending on their expertise and skill level.
As an SEO expert, you control who, when, and how you want to work. Like most other jobs, the learning stage is the most challenging. Once you understand the basics, you can learn the rest through experience.
Working as an SEO specialist is perfect for people who love reading and research because you'll be doing a lot of those to keep up with the ever-changing technological trends. Additionally, you'll also need to make little changes at all times, although you'll mostly be in control of your schedule. If you can cope with these little challenges, you'll find working as an SEO expert enjoyable.
4. Web Development
Web development is also a realistic low-stress career path for introverts. It thrives on introverts' strengths, like critical thinking and working alone for long hours. The average salary of a web developer is around $70,000 annually in 2022.
Web developers help build websites and applications. They work with web designers and other required professionals to help bring websites to life. However, they're the most vital as they do the coding and programming that develops the website from a mere design idea to a fully functional web app.
The three main types of web development include client-side coding, server-side coding, and database technology. No matter the one you decide to hop into, they all have similar requirements and sacrifices. Plus, there's no better time to be a web developer than now because the demand for them is increasing.
5. Social Media Management
Social media managers oversee social media accounts for brands and celebrities and help grow their followers and communicate with customers over social. It is an enjoyable yet lucrative job that you can take up if you enjoy creating social media content.
Sometimes, the brand you work with might require you to infuse content creation into your work. Content creation might sound like a lot of work, but it's one of the crucial skills you need to be a competitive social media manager. Also, you should note that it's only one of the few skills that make an excellent one.
Some other skills you need to be an excellent social media manager include basic graphic design skills, an understanding of social media and how it works, proficiency with analytic tools, and a creative instinct. Social media managers earn around $71,000 annually. While anyone can be a social media manager, your chances are higher if you have a related diploma or degree.
6. Interior Decor
Not all low-stress jobs for introverts are in the tech industry; many other offline jobs suitable for introverts exist. One such job is being an interior decorator. Interior decorators help clients set up their home interiors to look appealing and aesthetically pleasing to everyone.
While you might have to be a bit conversational in this one, most of the job is practical. Additionally, the work requires a lot of creative thinking and planning to create beautiful designs.
You can even hire people to help do the physical work of menial tasks like moving the furniture to reduce stress. With an average annual salary of nearly $50,000, this job isn't too bad.
Conclusion
I've outlined some of the best stress-free work options that introverts can do currently, from freelance writing to graphic design, web development, and interior decoration. These jobs are all low-stress and require little or no extroverted characteristics, making it more likely for you to succeed.
What's next at this point is choosing which of these jobs you think would be best for you in the long run. To do that, you must explore your likes and dislikes, determine what you already like doing, and see which of them is in that field.
Choosing what you already enjoy makes it easier to blend in, increasing your chances of success. Kindly share this article with other introverts you know.