STEM, an acronym for Science, Technology, Engineering, and Math, stands for more than a group of subjects. According to statistics from 2020, over 10 million people are working in STEM.
This figure seems like much, but there are more STEM jobs available now, and that number will continue to rise with older individuals forming the bulk currently. However, it's a crucial part of education and workforce development.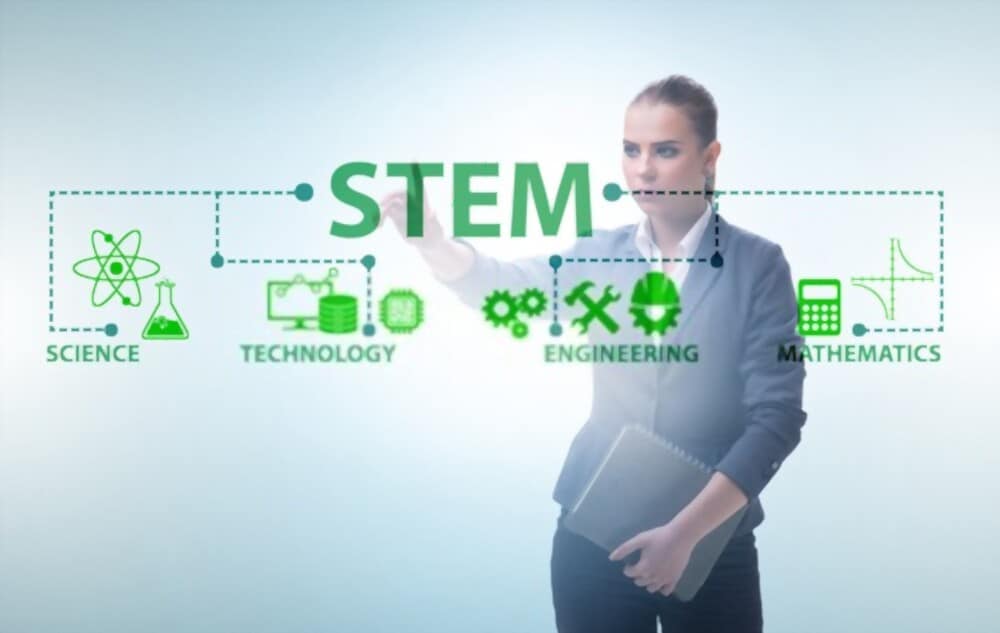 On close examination, the STEM fields feature high-tech disciplines spanning mechanical engineering to software development. Then the question gets asked, "Is nursing a STEM major?"
Nursing is a profession and course of study that gets its bearing from maths and science. However, much like medicine, it has a problem getting recognition in the STEM field.
Further, statistics show that the hottest STEM jobs are healthcare-related with over 25% growth between 2010 and 2020. So is nursing a STEM major? Your answer lies here!
Defining a STEM Major
STEM majors are degrees that concentrate on four unique subjects representing the acronym – science, technology, engineering, and mathematics. There are several reasons students study such majors, thanks to the increase in STEM-relevant professions.
Also, it serves to diversify their degree program. Note that there are many subjects under these four broad categories, however, none of them lists nursing.
Do Nursing Programs Carry STEM Subjects? 
Yes. In nursing programs, you get several subjects that are typically STEM, including kinesiology, plastic surgery, and pharmacy. These programs help nurses to prepare for advanced patient care through intense academic coursework and practical training. Among others, you'll find STEM majors studied by nurses, such as:
Anatomy
Algebra
Chemistry
Organic chemistry
Physiology
Pharmacology
These subjects often serve as the foundation for nursing since nurses must understand science to excel in their respective departments.
So is Nursing A STEM Major?  
The fast answer is no. While this is a question that has drawn many debates, according to the National Library of Medicine, Nursing is not a STEM major.
The reason for this is that Nursing is an area of applied science that's primarily concerned with patient care. Compared to other occupations like engineering or investigation, Nursing focuses on theories and principles.
In addition, what makes a major described as STEM can differ based on individual perspectives. For example, in many quarters, pharmacology and biology are classified as STEM fields. They're both included in the nursing degree programs, but nursing itself isn't a STEM major.
In contrast, the United States Department of Labor's Bureau of Labor Statistics (BLS) includes nursing in its list of STEM fields. On the flip side, Immigration and Customs Enforcement (ICE) doesn't have nursing on its list of STEM fields. For people outside the nursing profession, it's always going to be a struggle to categorize it as a STEM major.
Facing a Prejudice
Many reasons have been advanced for nursing struggling to get STEM recognition and acceptance. Chief among them is gender-based prejudice because the profession has always been seen as a job mainly for women. Since the profession offers comfort and care, many think hard sciences are absent.
Another reason comes from the capitalist background standing at the heart of innovation. For example, many people and institutions attribute the economic growth and advancements of the United States to STEM.
While much of this is true, this notion often comes at the expense of other fields considered less creative, and nursing is one of them. However, if science and technology are very relevant to a profession's (nursing) training, why wouldn't that profession fall under the STEM umbrella?
All you have to do is look at the entry requirements for nursing, which carries basic sciences, including anatomy and physiology.
Also Read:
Why Nursing Needs STEM Designation?
STEM recognition is important for various reasons. First, it's a designation that comes with profound respect and better salaries. That makes it a bit easier to pull together a qualified workforce. Secondly, money is at stake – the government, development, and scientific sectors invest deeply in STEM majors and the workforce.
Grants, scholarships, and varying support resources are almost always available whether that's for educational purposes or not. For example, several STEM-supporting departments have received over 1 billion dollars from the U.S. Department of Education for the STEM Education Budget in 2022.
These funds go to encourage women and underserved populations to get into STEM careers. This is where nursing comes in.
With more dollars on the line, every community will benefit from having nursing included under the STEM umbrella. Besides, there's a current shortage of nurses in the workforce, and a genuinely intentional STEM recognition can correct that.
Until then, nursing schools can invent ways to get the acknowledgment they deserve. For example, some nursing schools are developing new curriculums to introduce more science subjects.
They are doing that so that more students with diverse educational backgrounds can enter the system. That means graduates with a degree in sociology or psychology stand a chance of earning an undergraduate nursing degree in around 18 months.
The accelerated degree gives existing nurses the motivation to study till their master's degree. This way, they are more equipped to lecture more nursing students.
Conclusion
There is so much focus on STEM and for good reasons. It plays a huge role in the advancement of a country. Over time, nursing has taken a back seat and is seen as not 'STEM-enough.'
That has to change because fields like nursing need attention and initiative to have the same status as others. The science-based courses to graduate show that nursing is no different from core STEM majors.
For now, though, nursing is not a STEM major. However, when it gets recognized as such. The benefits will far outweigh the current bias. More healthcare professionals can be accommodated within an industry lacking capable hands. Now that you know this, don't you think it's about time nursing is classified as a full STEM major?