Before proceeding with your NYSC registration, it's advised to go to the NYSC portal login dashboard 2023. A list of activities you can carry out on the portal will be discussed here.
Many fresh graduates from various institutions in Nigeria and abroad are always anticipating the season of Nysc registration and mobilization into the Nigeria Youth Service Corps (NYSC).
If you belong to the category mentioned above, count yourself lucky as this article will feed you with the essential information you need regarding registration, mobilization, accessing the NYSC portal login dashboard Nigeria, and of course, solutions to some mistakes that can be made during the registration process.
The Nigeria Youth Service Corps (NYSC) is an independent body set up in 1973 by the Nigerian government to promote national unity.
Since its establishment, all full-time graduates from various institutions are required to serve the nation for one year.
However, there are few exceptions to those who can serve, including the disabled, part-time graduates, and those above the age of thirty or 30 at the time of their graduation.
The latter category of people is given a certificate of exemption in place of the NYSC certificate.
It's also pertinent to note that to be eligible for registration in the Nigeria Youth Service Corps, you must have fulfilled the guidelines given by this body and its collaborating bodies.
What are these guidelines? And what are the collaborating bodies working with NYSC?
Many don't know that NYSC works hand in hand with certain bodies to regulate the proper mobilization and registration of graduates.
These bodies include Nigeria University Commission (NUC), National Board For Technical Education (NBTE), and the Joint Admission Matriculation Board (JAMB).
NUC oversees the list of names forwarded for Participation in the NYSC exercise by universities and other degree-awarding institutions. At the same time, the NBTE also scrutinizes those of graduates from polytechnics and monotechnics.
The Joint Admission Matriculation Board is not also left out as names of graduates given for consideration, if not found on JAMB's Portal for regularization will be rejected.
All these bodies, along with the Nigeria Youth Service Corps, then review graduates eligible for registration and mobilization.
Now to the nitty-gritty of this subject matter, if you fulfilled the above requirements, congratulations. Here is an explanation of how to register.
It's worth noting that registration comes in Batches and Streams, so you are expected to keep up with the latest updates from time to time so as not to miss the opportunity.
The information I'm about to share is the direct guidelines given by the Nigeria Youth Service Corps management for everyone eligible for registration.
How to Login to your NYSC Portal Login Dashboard
You can follow any of the links below to start your NYSC registration in 2023. The Website address is any of the following:
Prospective Corps members should ensure that they have functional e-mail addresses that they can access and Nigerian (GSM) telephone numbers with which to register.
They will use the Email address and password to log in to the NYSC portal subsequently and so are advised to keep it safe.
Locally trained prospective Corps members must use correct Matriculation numbers to register.
For locally-trained graduates, only those whose names appear in the Senate/Academic Board Approved Result lists submitted by their Institutions will have access to the register on the NYSC portal.
Foreign-trained prospective corps members/those who acquired online qualifications should ensure that their Institutions are accredited.
They should approach the Federal Ministry of Education for evaluation. The letter of evaluation must be uploaded during registration.
NYSC Portal 2023 Guide For Foreign Trained Graduate
Those who graduated from Institutions outside Nigeria (Foreign-trained graduates) or obtained online foreign certifications are to visit the NYSC portal login dashboard, register, and upload the following documents:
West African School CERTIFICATE (WASSCE) (with not less than 5 Credits at two sittings) or its equivalent; or General Certificate of Education (GCE O' Level) (with not less than 5 Credits at two sittings) or its equivalent; or NECO (with not less than 5 Credits at two sittings) or its equivalent; or High School Diploma or its equivalent.
First Degree or Higher National Diploma (HND) Certificate (Second Degree or Ph.D. not necessary).
Complete the Official Transcript of the first Degree or HND.
International traveling Passport showing personal data page and date of departure.
ATTESTATION LETTERS OR TESTIMONIALS are not acceptable instead of original Degree/HND Certificates.
All working-class Graduates and graduates of online foreign qualifications must upload their original ADMISSION LETTERS and LETTER OF APPROVAL from their respective employers to undertake their courses, as the case may be.
All graduates of Medicine and other health-related courses, such as Nursing Science, Laboratory Science, Physiotherapy, Pharmacy, etc., MUST possess and upload their current-professional license. An expired license is not acceptable for mobilization.
It is the responsibility of the prospective corps members who studied in non-English speaking countries to get their Certificates and Transcripts translated into the English language before uploading. Such translation must be done in accredited Institutions or Embassies.
All graduates of Medicine, Veterinary Medicine, Physiotherapy, Radiology, Optometry, Medical Laboratory Science, and Pharmacy are expected to have their Certificates of Registration with their professional bodies. Payment receipts are not acceptable.
Unlike in the past, Foreign-trained graduates should NOT visit NYSC Headquarters, Abuja, to verify their documents.
This exercise will now be done at the Orientation Camps. They should print their call-up letters online and report at the Orientation camps in their States of deployment but should come to the camp with the original documents they uploaded for verification.

* PLEASE NOTE THAT ONCE THE NYSC PORTAL IS CLOSED, THERE WILL BE NO FURTHER REGISTRATION.

If you make some mistakes after the above guidelines, the article below is essential for you. The article below addresses possible mistakes that can be made during and after registration and how they can be rectified.
How To Fix Problems With NYSC on The Portal
Names Spelt Wrongly in NYSC Portal
If you made the mistake of spelling your name wrongly or some letters were omitted, follow the procedures below.
The following procedures are to be followed:

1. Log in to your NYSC Dashboard portal using your username and password

2. Click on Apply for Name Correction: Fill in the required fields

3. Click on Place Request to submit and wait for approval

NB: Please note that NYSC does not attend to the addition, replacement, or removal of names. After applying from your dashboard, contact your Institution to process it and forward it to NYSC online for final approval.
Wrong NYSC Date, Month, or Year OF Birth
If you do not find yourself in this category, follow the steps to restore it to the right one.
1. Get 19 or 20 digits WAEC verification pin from any First Bank branch

2. log in to your NYSC Portal dashboard and click on the link to Date of Birth

3. Enter WAEC Verification PIN, select WAEC Type, Year of the exam, and enter your Examination Number; and

4. Click on Verify button

5. Click SUBMIT or CANCEL
Wrong Course On NYSC Portal
If the course you studied at the institution you graduated from isn't the one showing on your registration slip. Follow the procedures below to correct it.
1. log in to your nysc dashboard portal and click on the link for Correction of Course of Study;

2. Select a Course of Study; and

3. Click SEND REQUEST

Note: This approval is strictly done by your Institution's Student Affairs Officer (SAO).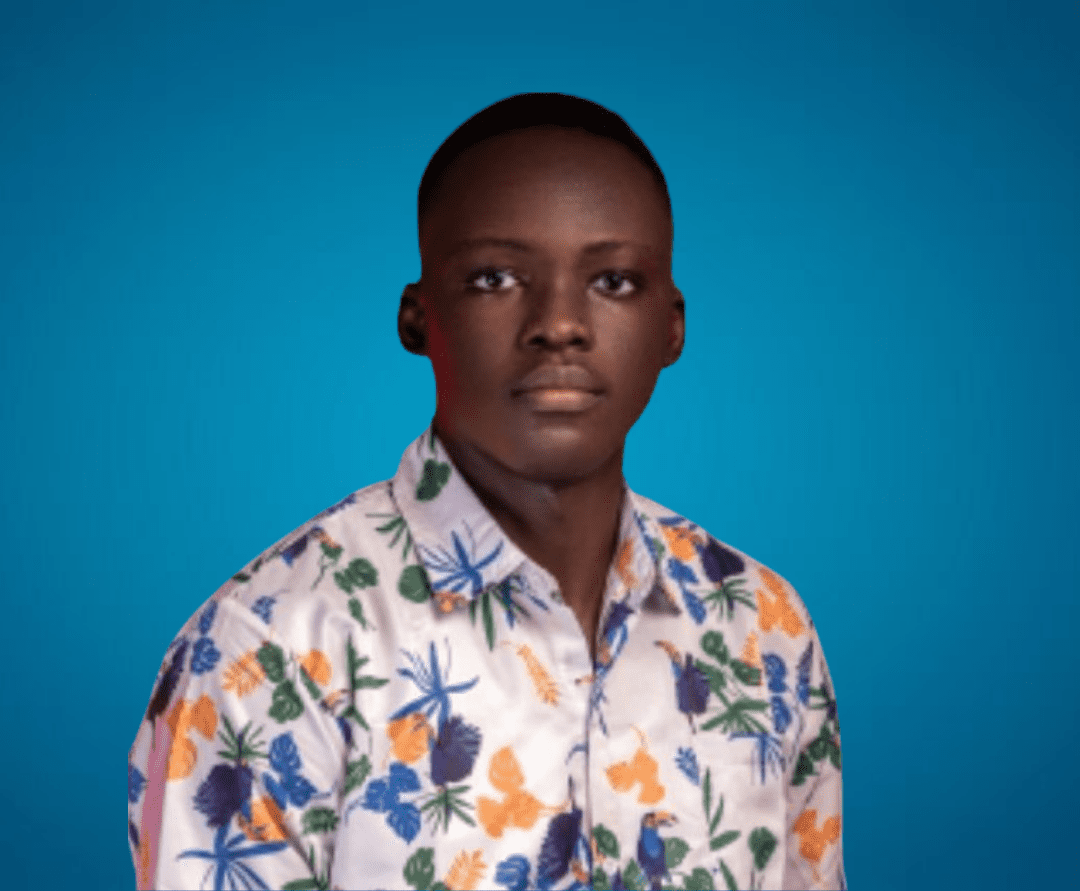 Sam is a brilliant young Nigerian biochemistry student and an aspiring entrepreneur. Despite facing many challenges, he has never lost his passion for learning and drive to make a difference in the world. Read more about him here.
Was this article helpful?