Let's face it: landing a job at fifteen with zero prior work experience can be a pretty challenging task. But the fact that it is challenging doesn't mean it is impossible.
As a teenager, the job opportunities are endless and equip you with valuable skills. Whether you are looking forward to making more money after your school hours or want to be part of an environment that prepares you for the future of work, you can rest assured that you are not alone, and there are countless offers for you.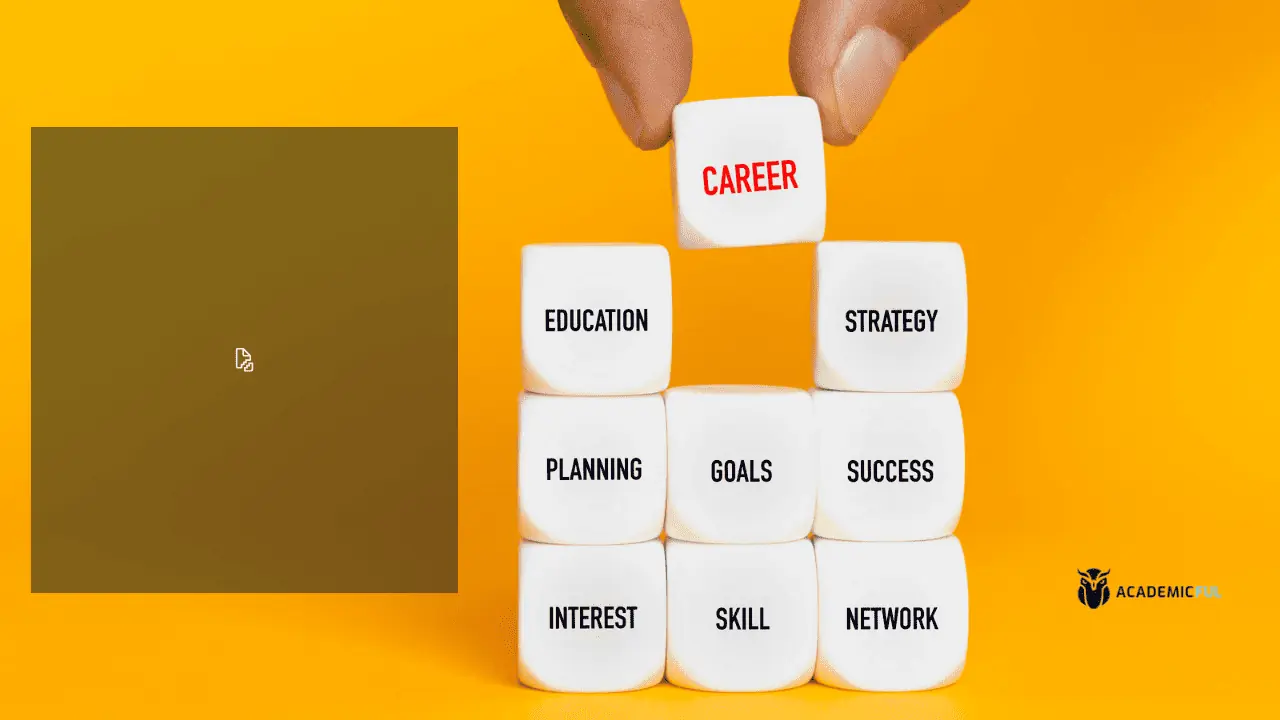 In this article, we walk you through the best places to work at 15, even with no experience. Now, giddy up, and let's go.
What Does the Law Say About Working at 15?
Young people and employers must understand teenage employment's legal details for a safe and productive work environment. While laws concerning employment for 15-year-olds vary with country and region, some universal regulations are set in place to protect the rights and ensure the safety of teenage workers.
Age Restriction and Permitted Jobs:
Many countries have limits on the kinds of jobs and industries where a 15-year-old can work. These regulations are created to protect their health and education.
Generally, young people at this age are only permitted to do non-hazardous and relatively easy jobs. Positions in this category include cashier, office assistant, tutoring, and light gardening.
Work Hours:
Apart from the restriction on the type of industry you can work, as a teenager, there's also a limit on how long you can work. This ensures you have enough time for education and other extracurricular tasks.
Legally, fifteen-year-olds are prohibited from working shifts during regular school hours. However, when school closes for the day, you are allowed to work, but not beyond 3 hours, including on Friday. When school is not in session, you cannot work more than 8 hours daily, including weekends, holidays, and periodic breaks.
The longest you can work in a week when school is in session is 18 hours, which means if you work from Monday to Friday (school days), you are left with only 3 hours to work during the weekend.
The law also prohibits you from working beyond 40 hours a week when school is not in session, including holidays and occasional breaks. A teenager cannot resume work earlier than 7:00 a.m. and must be finished by 7:00 p.m. on any day they are enlisted to work.
It is important to know that these work time limitations are lifted when you turn 16. You can prove your ability to work for as long as you want by this time.
Breaks and Rest Periods
Laws provide specific break times for teenage workers. Proper rest periods are pivotal for their health and well-being, as these breaks ensure that the work doesn't overwhelm them or mess with their mental development.
Health and Safety:
If there is any main concern about teenage workers, it is their safety. Generally, laws are in place to ensure stringent safety standards for tasks and work environments conducive for 15-year-olds.
For instance, jobs that have to do with heavy machinery or chemicals are hazardous and hence discouraged for teenagers. Furthermore, protective equipment and training might be required for specific jobs.
Work Permits:
Some regions request work permits from underage workers. Local authorities typically give these permits and are issued to ensure the work is well suited to teens' academic attendance and general well-being.
Wage Regulations:
Wage regulations for teenage workers usually follow minimum wage laws. That said, wage variation for workers under 18 is possible. While some states could have a higher minimum wage, the federal minimum wage is pegged at $7.25.
Parental Consent:
Exceptional cases may require a go-ahead from a parent or guardian before a 15-year-old is offered a job. This ensures the decision is grounded and fully supported by the family.
Workplace Harassment and Discrimination:
Some laws protect against workplace harassment, discrimination, and exploitation. They apply to all workers, whether young or old. They also help to maintain an inclusive work environment for teenagers.
Education and Work Balance:
Laws prioritize the importance of a good work-education balance so that your employment doesn't get in the way of your education as a teenager. This explains why work hours are firmly regulated during school hours.
Best Places to Work at 15
Finding a conducive job at 15 can mark the beginning of an exciting adventure into financial independence and responsibility. In this part of the content, we delve into some of the best places you can work as a 15-year-old teenager.
1. Local Retail Stores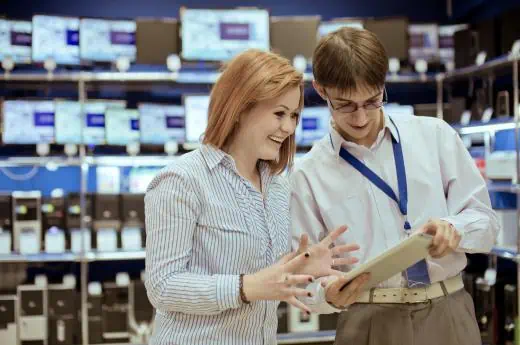 Part-time positions are often open to teenagers in local retail stores like clothing boutiques and small convenience shops. The descriptions of these jobs typically include cashiering, restocking shelves, and assisting customers.
It is usually a friendly work environment and provides an avenue to interact with different kinds of people. The work hours are flexible and make room for school activities.
The pay may vary with the organization, but it will either be at the minimum wage or slightly above. The national average salary is $14.38 per hour.
2. Fast Food Restaurants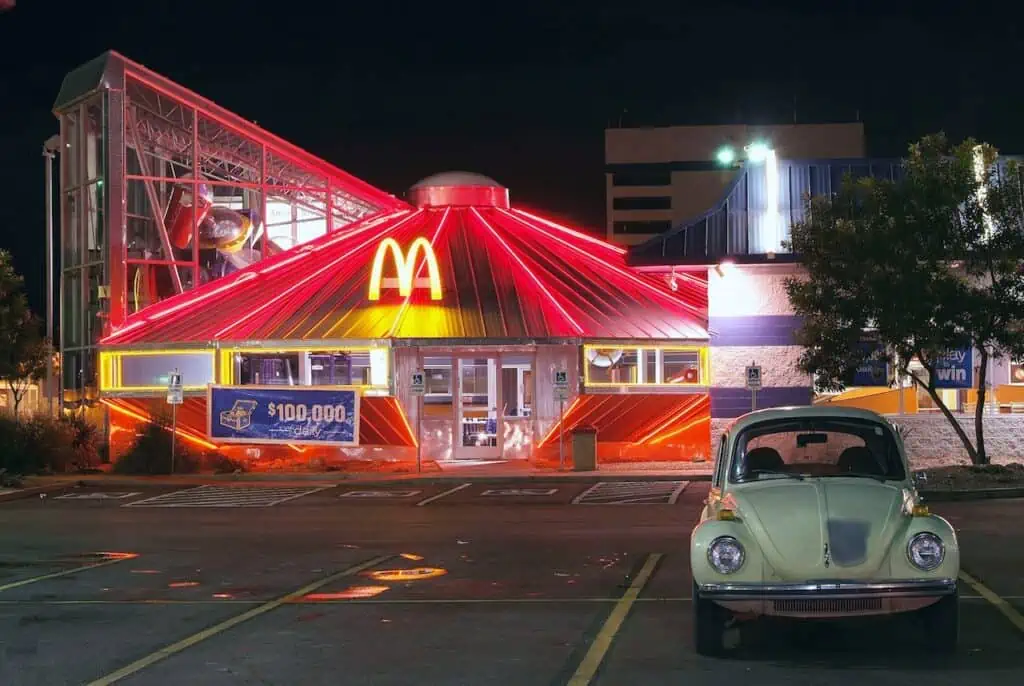 Many fast-food chains are renowned for employing teenagers for positions like cashiers, food preparers, and servers. Although it could be a fast-paced work environment, it gives you a priceless experience in customer service and teamwork.
Many fast-food organizations provide after-school shifts and weekend hours, opportunities you can grab as a 15-year-old. The pay is usually juicy for entry-level roles and may come with tips. The national average salary is $12.36 per hour.
3. Babysitting
Another job you can do as a 15-year-old is working as a babysitter or nanny for friends and neighbors. This is a fantastic way to make extra money because not only are you providing help for your friends and neighbors, but you are doing that without having to travel far.
While some families hire babysitters for the short term, others may want to have you around for as long as necessary. And you know the interesting thing? You do not need a license to work as a babysitter. It is a usual job for teenagers, with fewer restrictions and flexible hours. The national average salary is $20.98 per hour.
4. Local Farms and Garden Centers
If you are a resident in a rural area, working on a local farm or garden center can be a worthwhile opportunity. You don't have to harvest or pick the produce yourself; you can help a relative or local farmer oversee their farm stand. The job description often includes planting, harvesting, and assisting customers.
It is a relaxed work environment, and while the hours may vary with seasons, they usually fit in with school activities.
This job offers a great opportunity to learn more about agriculture, plant care, and customer service while having fun outdoors. Pay is usually at minimum wage.
5. Online Freelancing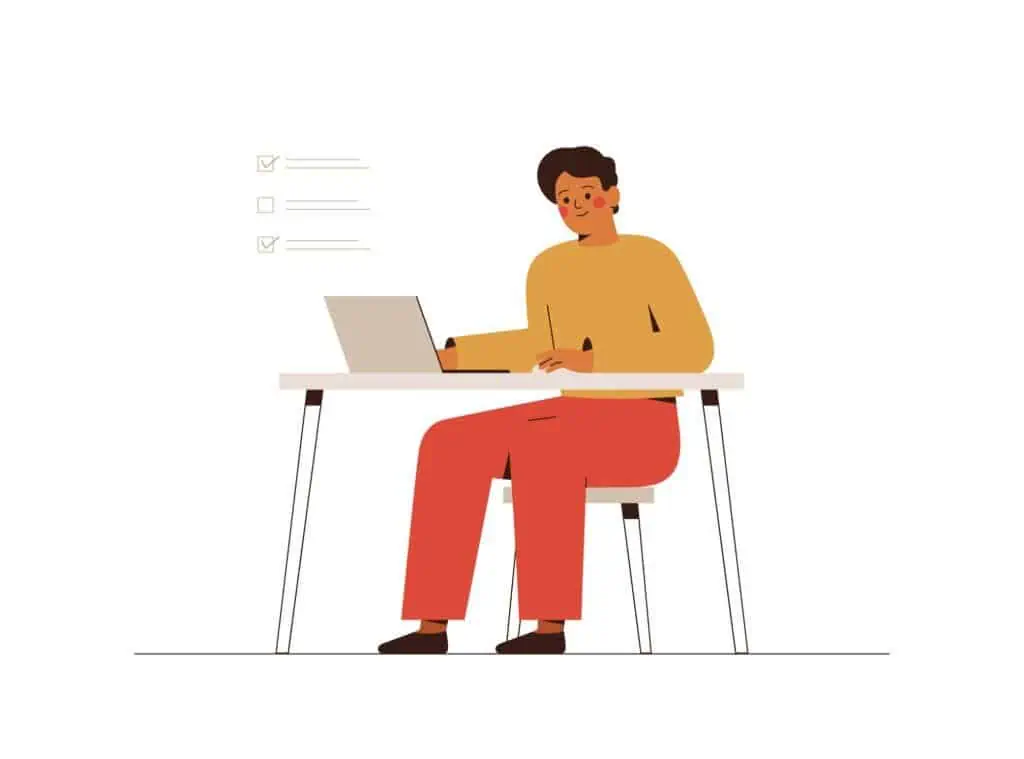 Suppose you consider yourself a good writer, a tech enthusiast, or are very conversant with social media. In that case, there are many bucks out there for you to earn, whether as a blogger, graphic designer, social media manager, programmer, or more.
As a blogger, you can start a blog to publish articles on topics that interest you. You can join websites or organizations that employ freelance writers and get them to pay for your service.
You may also consider becoming a content creator on YouTube, and if you can maximize your friend list and followers, you can become the next big influencer on Instagram.
The interesting thing about freelancing is that you can work at your convenience from anywhere in the world, and the hours are usually flexible, enabling you to balance work with school without one lagging behind the other.
The pay depends on who hires you, the type of work, and your expertise. In any case, it will not ideally fall below the minimum wage.
6. Tutoring and Homework Help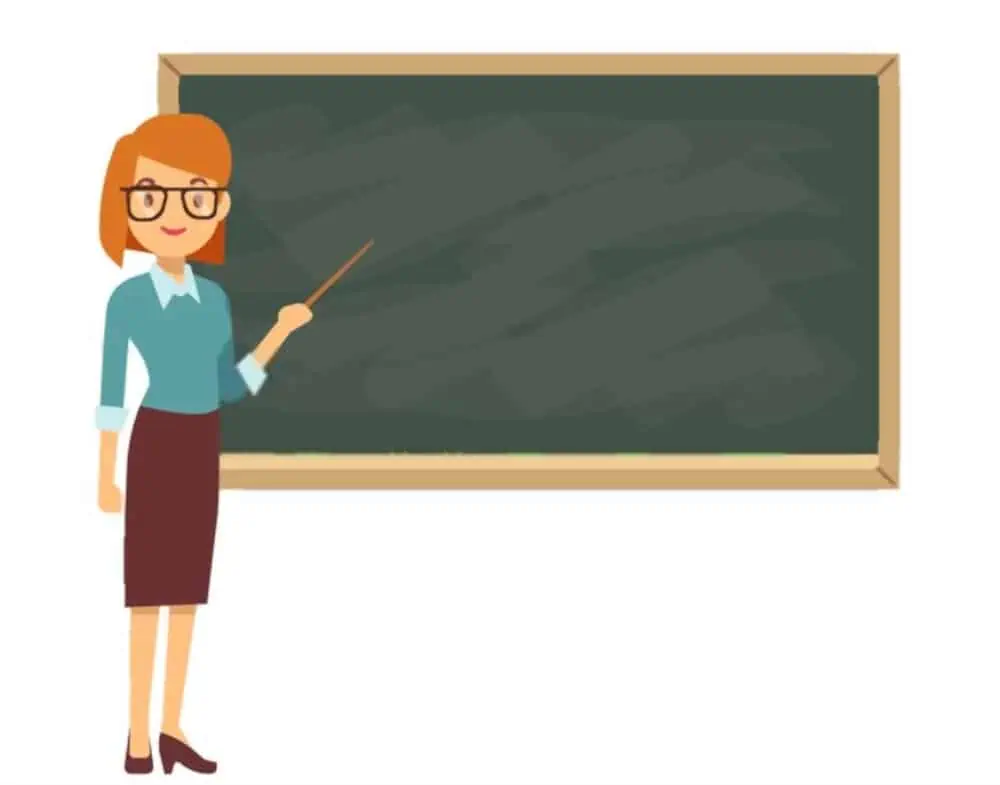 If you are an excellent student in a particular subject and passionate about helping younger students, you may consider working as a tutor and/or homework help.
Not only will this solidify your knowledge as a person, but it also leaves you with sharper skills in teaching and communicating. And as you help others become better students, you get a sense of fulfillment beyond money.
The job typically involves one-on-one communication either on-site or online. The national average salary is $24.78 per hour.
7. Volunteering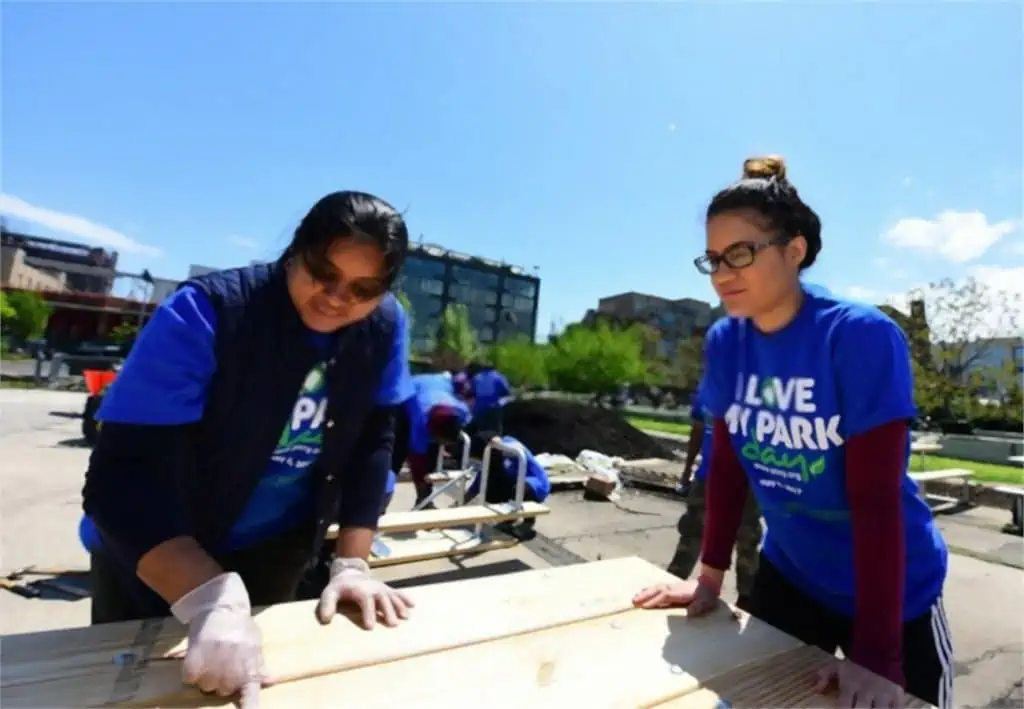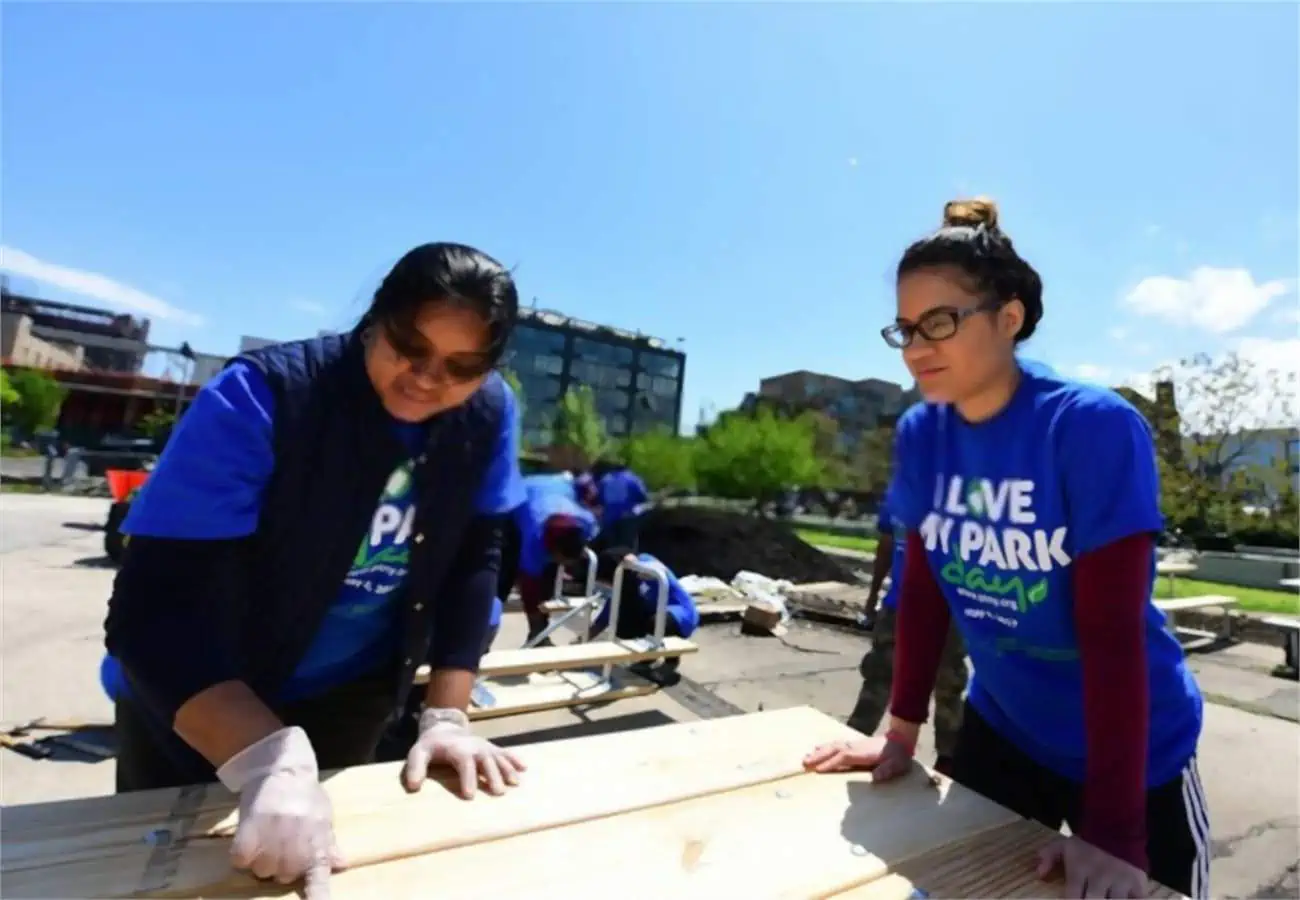 While volunteer jobs are unpaid, they give teenagers an avenue to do meaningful work that leaves prints on their hearts. You get to contribute your bits to the development of the community while gaining valuable experience moving forward.
The work environment depends on the job description, and the hours are quite flexible.
Finding a Good Job at 15
Entering the labor market at 15 is not always a breeze, especially without experience. But with adequate information and determination, say no more! Below is everything you must know about finding a good job at 15.
Self-assessment: Start by evaluating your interests, strengths, and skills. Take cognizance of areas where you naturally excel and tasks that you enjoy. This will give you a clear view of the type of job you want to do.
Research: After assessing yourself, you next should browse the job opportunities available for 15-year-olds in your area. Consider industries like retail, fast food, babysitting, tutoring, etc. Understanding each job's details will help you decide the one for you.
Networking: Contact families, friends, neighbors, and teachers to find out what job opportunity is available. Sometimes, all you need is someone putting in a word for you, and you will get promising employment, especially opportunities that do not circulate widely.
Local Businesses: Local retail stores, restaurants, and cafes often have a place for teenage workers. These organizations value youthfulness and determination to learn. You can walk into any of these businesses to find out if there are job openings and indicate your interest in working.
Online Job Portals: Sites and job boards focused on teen employment can be amazing tools. They typically highlight job offers customized for people your age, often in pet sitting, yard work, and tutoring.
Build a Resume: One fun fact about building a resume is that you do not necessarily need formal work experience. You can create a resume highlighting your skills, hobbies, and any relevant volunteering or school activities.
Develop Soft Skills: While tech skills might not come naturally at 15, you can never go wrong with building soft skills like communication, teamwork, punctuality, and a strong work ethic. No serious employer will take these skills for granted, and you should be ready to demonstrate them during interviews.
Obtain Necessary Permits: In some areas, youngsters under 16 may find it challenging to work without permits. The onus is on you to research your local laws and prepare all necessary documents that will enable you to work.
Prepare for Interviews: Make a habit of answering common interview questions. Include your enthusiasm to learn, ability to adjust to new developments, and willingness to contribute to the organization.
Embrace Rejections: When you encounter rejections — and you will, do not take them seriously. It is part of the process. Learn from the No's when they come, and get better the next time.
Essential Tips For 15-Year-Olds Looking for a Job
If you are 15 and looking for a job, below are some essential tips you need to remember.
Understand Legal Regulations: Before starting your job search, make findings about the legal requirements for underage employment in your area or region. Legal requirements include maximum working hours, work permits, and prohibited tasks.
Identify Your Interests: Find out what your interests and skills are. Knowing your strengths will guide your job search efforts and help you target jobs that emphasize your ability.
Network: What the power of networking can achieve for you is incredible. You don't want to play with your network. Have friends, family, teachers, and neighbors that you can ask for a job opportunity. Personal recommendation holds so much weight in securing employment.
Be Open to Entry-level Roles: The gospel truth is that it is rare to be 15 and land your dream job immediately. It takes a process. Therefore, you should consider accepting entry-level positions that provide you with opportunities for personal development.
Volunteer: Paid job offers are not always available. If you cannot land a paid job immediately, you may consider volunteering for local nonprofit organizations or at community events. Not only does this provide a channel to express yourself, but it also gives you room to build your skills and network.
Seek Guidance: As a teenager, you should always be ready to seek counsel from parents, teachers, friends, and career counselors. There is a lot these can give you, including valuable insights and support throughout your job hunting.
Stay Positive: Searching for a job can be daunting, and rejections are part of it. Don't be dissuaded. Stay positive, and keep shooting. Every experience is an opportunity to get better.
How Much Can You Earn Working at 15?
How much you can earn as a 15-year-old depends on factors like location, type of work, and employer policies. Usually, you will earn either the minimum wage or slightly above it. That said, the precise rate varies with place.
Governments set laws regulating minimum wage at the federal, state, or local level, and these laws determine the lowest hourly rate an employer can legally pay their employees.
Given that some regions pay higher than others, it is crucial to stay updated and know what the minimum wage is in your area. When analyzing potential earnings, you should remember the number of hours you are allowed to work per week due to age limits, tax deductions, and whether additional tips and bonuses apply to your job.
Pay can also vary from industry to industry. For example, food and restaurant roles often come with tips and bonuses in addition to the regular rate.
Conclusion
In finding the best places to work at 15 with no experience, a sea of opportunities await you. From local retail stores encouraging customer service skills to the versatile fast-food industry teaching teamwork, every option comes with outstanding experience.
While offers like babysitting build responsibility, online freelancing harnesses your creative juices. Local farms and tutoring foster knowledge sharing, while volunteering develops a sense of community.
Whichever of these jobs you pick, remember it is an investment in skills, financial independence, and personal development.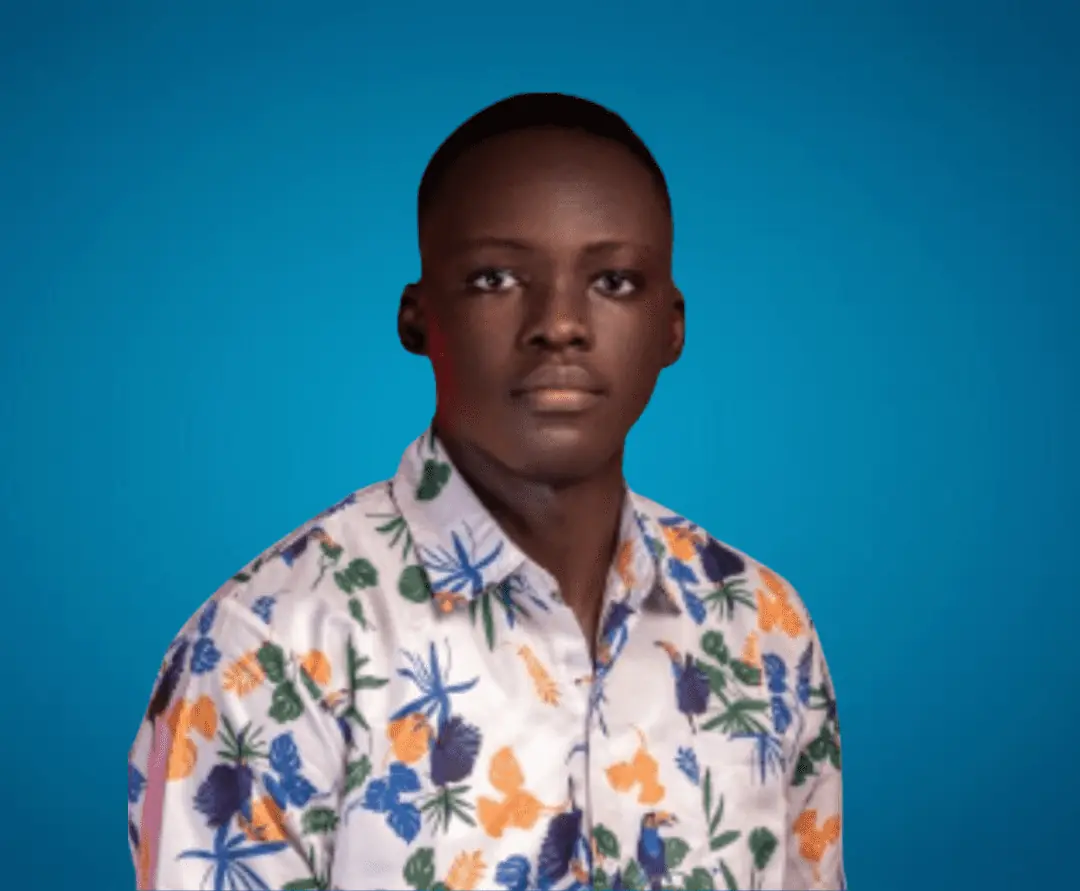 Sam is a brilliant young Nigerian biochemistry student and an aspiring entrepreneur. Despite facing many challenges, he has never lost his passion for learning and drive to make a difference in the world. Read more about him here.
Was this article helpful?