Princeton University has not always had a low or challenging acceptance rate. But with a growing need for world-class education, the best facilities, and professors, there was always going to be one outcome – a very low acceptance rate.
Further, Princeton is as popular as they come, coupled with being a member of the Ivy League. So it's a school stooped in rich academic history.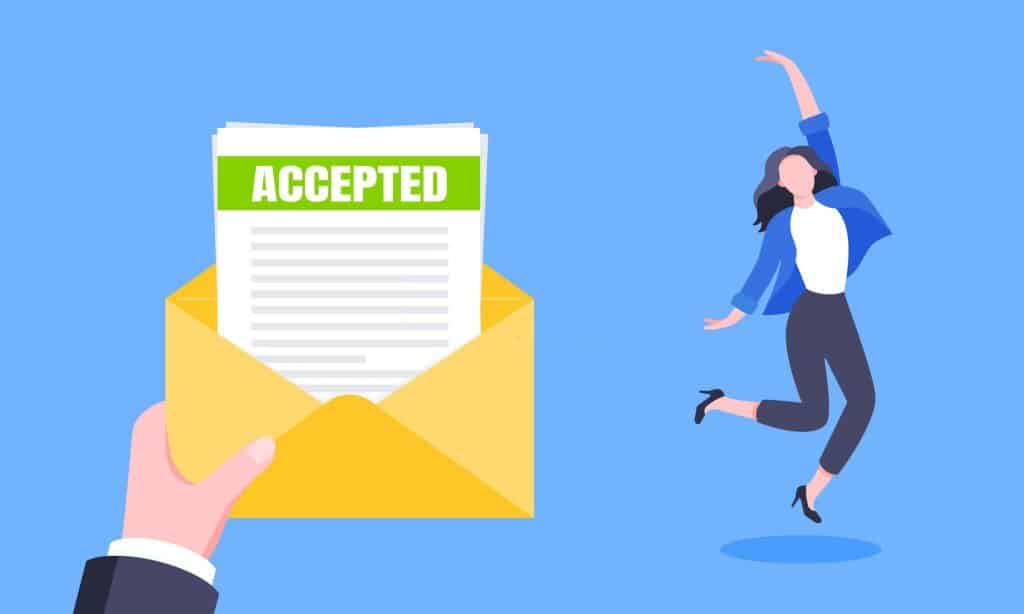 The question about getting into Princeton is not easy to answer. Applicants don't get in simply because they wish to. These days, a would-be Tiger (as Princeton students are fondly called) would need amazing academic credentials to stand a chance.
Moreover, data shows that candidates with a perfect, unweighted 4.0 are historically only accepted at an 8.0% clip); such students are often equally impressive outside of the classroom.
The intent of this article is not to scare students but to give those considering Princeton the upper hand against their peers. You will learn the testing requirements, application requirements, and acceptance rate and how to prepare accordingly.
Princeton University Acceptance Rate
The acceptance rate is always the first place to start for an Ivy League school like Princeton. Available data from school sources and the IPEDS shows that Princeton has an acceptance rate of 4.4%, which is very low even for a world-class institution.
Looking at data from the 2021-22 freshman class, there were 37,601 applications, but just 1,498 were accepted. This translates to an acceptance rate of only 3.98%, which was the lowest in the school's history.
The Class of 2022 had an admit rate of 5.5%, while the last time Princeton's acceptance rate went into double-digits was for the Class of 2009 at 10.9%. Since then, the figures have continued to go down and fluctuate, but never below 3%.
Princeton GPA Requirements
You guessed right if you imagine high GPA scores will get you into Princeton. While many schools spell out the requirements you need or the barest minimum for admission without getting rejected, Princeton provided insight via its current students. To that end, the GPA requirement that matters here is the one you need for the best chance of getting in.
With a GPA of 3.9, you have to be at the top of your class to be considered by Princeton. That is near-perfect results or nearly straight A's in all your classes to compete with other students. Also, AP or IB courses are much more important to show that college-level academics won't be an issue for you.
As a senior or junior, your GPA may be hard to change in time for college applications. If it's below the school average of 3.9 and you want to compete against those with higher GPAs, you will need to compensate using a higher SAT or ACT score.
Princeton SAT Requirements
It's clear that many schools hide their SAT score cutoff, but one exists. Well, for Princeton, it's pretty clear that you must hit a high mark to complement your GPA and other requirements. The average SAT score composite required at Princeton is 1505 on the 1600 SAT scale. With that, Princeton is extremely competitive for this particular test.
Further, the 25th percentile SAT score is 1440, which puts the applicant below average. Contrast that with 1570, representing the 75th percentile that places the applicant above average. In addition, Princeton has a Score Choice policy – the "Highest Section."
Also called Superscoring, you can choose the SAT score you want to send to Princeton. In other words, the admissions team will consider your highest section scores across all SAT dates you submit.
Princeton will take your highest section score from each test date and combine them to form your Superscore. This strategy is beneficial to all applicants, and they can choose which tests to send in after taking multiple SATs.
If your current SAT score is below 1570, consider prepping for the SAT and retaking it. That gives you a good chance to raise your score. For example, if your Reading score is low, focus on it during your preparations for the next SAT.
Princeton ACT Requirements
The ACT requirements suggest that Princeton does not have a hard cutoff, but scoring low will jeopardize your application. The average ACT score at Princeton is 34, which like SAT, makes this school extremely competitive for ACT scores.
A score of 32 represents the 25th percentile ACT score, while 35 represents the 75th percentile score. Like SAT, Princeton may not indicate a minimum ACT requirement, but if you apply with a 32 or below, there's a high probability that your application will fail.
If you have an impressive aspect of your application other than your ACT scores, ensure you include it with that low score because so many applicants will present a 34 and above that trounces a 32.
Thankfully, Princeton uses a Score Sending Policy, which gives you a huge advantage in how you send scores. You get control over which tests you send, unlike SAT, where you must send every single one you have ever taken.
You could take 10 tests with ACT and send only your highest one to Princeton. That gives you more chances to improve your ACT score and potentially hit or go over 35 before submitting just one you are comfortable with.
Princeton: Rating of Applicants
Princeton puts nine factors at the forefront of its admissions process and considers them "very important" during applications. They are:
Rigors of high school courseload
Class rank
GPA,
SAT/ACT scores,
Essays,
Recommendation letters,
Extracurricular activities,
Talent/Ability, and
Character/Personal qualities.
Other underlining items are considered part of the admissions process. They include interviews, first-generation, legacy status, ethnicity, geographical location, volunteer work, and paid work experience.
What Princeton wants are students who display excellence in one or more activities. For example, you excel at sports, have a popular math or physics competition, or happen to be one of the best cellists in the country.
You could also be a top researcher with a university professor or a student with a significant passion for seeing a better world. These examples and more provide insight into what Princeton needs from its applicants.
Princeton University Yield Rate
Princeton University has a yield rate that is higher than many schools. The rate is 82%, much like other Ivy League schools like Harvard. Also, MIT and Stanford come close in this regard.
However, other elite schools, such as Pomona, Barnard, Duke, Vanderbilt, and Northwestern, all post a yield rate under 60%. With an 82% yield rate, Princeton is the first choice of the vast majority who apply.
Tips for Applying to Princeton
There are over 37,000 Princeton hopefuls for the next admissions cycle, so if you plan on joining them, keep the following information in mind:
Princeton often invites qualified applicants for an alumni interview. While this is not a required component of your application, you should try to attend, especially if an interview is within your geographic area. Aside from normal interview questions, you should be prepared for some interesting sessions.
Unlike other schools, Princeton does not consider "demonstrated interest." Applicants will not be judged on whether they made a campus visit, reached out to an admissions officer, etc.
Ensure that you dedicate enough time and effort to the supplemental essays that follow and the short answers Princeton requires. You'll see some of them below.
Prompts on Required Essays
From the class of 2021-22 cycle and other years, applicants got these essay prompts:
You will be required to elaborate on one of your extracurricular activities or work experiences that was particularly meaningful to you. That should take up to 150 words.
Princeton attaches value to diverse perspectives and the ability to manage respectful dialogs on diverse issues. You will be asked to share a tile when you had a conversation with a person or group about a difficult topic and share what you gained. How would you incorporate that knowledge into your thinking in the future? Up to 250 words.
Princeton's commitment to service and civic engagement is longstanding. How does your story intersect (or will intersect) with our ideals? Up to 250 words.
What new skill would you like to pick up in college? Up to 50 words or fewer.
What brings you joy? Up to 50 words or fewer
Is there a song that represents the soundtrack of your life at this moment? 50 words or fewer
Applicants must submit a graded written paper as part of the application process. You can submit it before the stated application deadline and email it separately after sending in your application.
Conclusion
The SAT, ACT, and GPA scores are within the range of good students but expect star students to ace the process completely. However, it's not always about the academic content or results you bring.
At Princeton, applicants are required to show a genuine interest in multiple areas of their college career. That includes extracurricular activities and a variety of personal interests.
While you are encouraged to be a "well-rounded" student, the truth is that much of your academics determine whether you become a Tiger. That's because, at an acceptance rate of 4.4% or potentially less, the competition for places is extremely fierce for this Ivy League school.
Now that you know the acceptance rate of Princeton and the requirements that come with it, you can put in a great effort. It is a school worth every effort; a glance at the Alumni is convincing enough.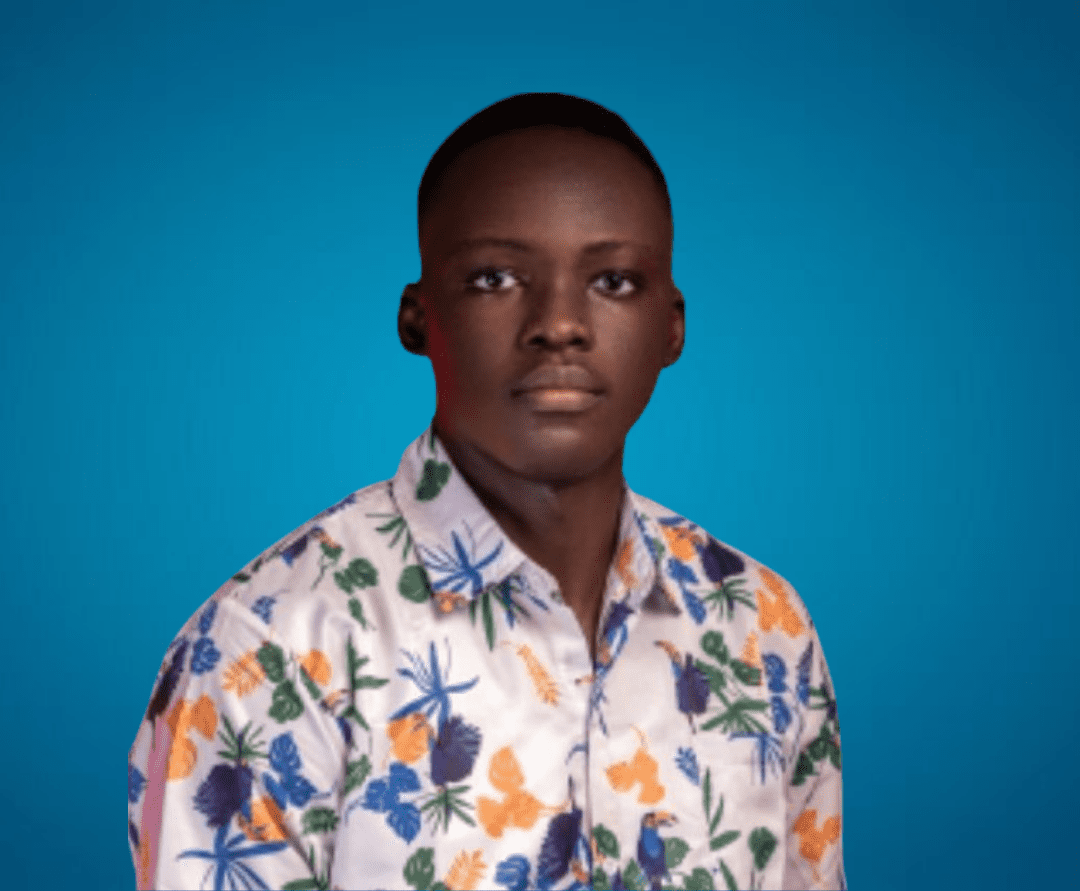 Sam is a brilliant young Nigerian biochemistry student and an aspiring entrepreneur. Despite facing many challenges, he has never lost his passion for learning and drive to make a difference in the world. Read more about him here.
Was this article helpful?