The University of California (UCLA) is famous for its academic excellence and state-of-the-art facilities. This renowned learning institution has consistently been among the elite universities in the US for decades. It has one of the highest annual applications among all national universities.
The Ivy League is a collection of top private universities that came together for sporting purposes. Over time, the name "Ivy League" has become synonymous with some of the best academically sound schools in the US. Now you're probably wondering: is UCLA Ivy League?
This article will educate you on everything you need about the relationship between UCLA and the Ivy League. You'll get to know whether or not the renowned institution is part of the Ivy League and other related topics.
The Ivy League Universities
The Ivy League is a collection of prestigious universities that merged in 1954 to form an elite collegiate athletic conference in the United States of America. These private universities play at the top of the NCAA and strive for the highest academic and sporting success.
They're among the top-performing educational institutions in the USA and even on the global scene. Therefore, "Ivy League" symbolizes pride and distinction among America's colleges and universities.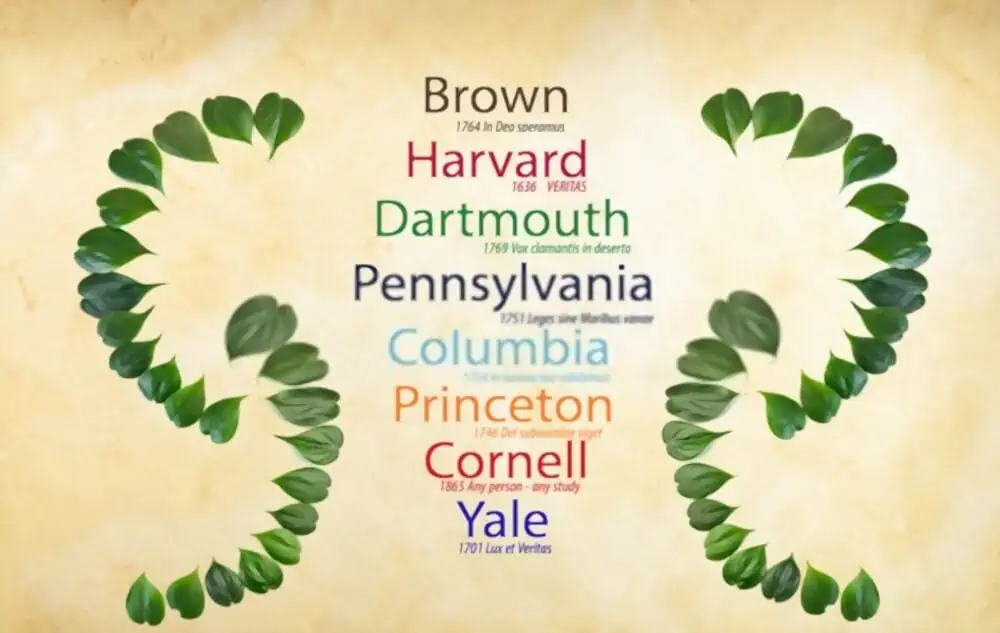 The Ivy League has universities like Havard, Yale, University of Pennsylvania, and Princeton University in its rank. All these institutions and others that complete the association have tremendous individual academic reputations and traditions.
Therefore, these schools aren't exceptional because they're part of the Ivy League; they're part of the Ivy League because they're top-class. Students who want to enter them must work harder than when getting into regular Universities.
Since admission into these schools is competitive, it also means that they tend to have higher-performing students than most other institutions. This statement explains why they're always top in academics and sports.
Over 150,000 students study at these universities, with graduate students taking a huge number. Around 60% of the students that attend Ivy League schools are graduates, and schools like Havard and Columbia University have more graduates than undergraduate students.
The University of California Los Angeles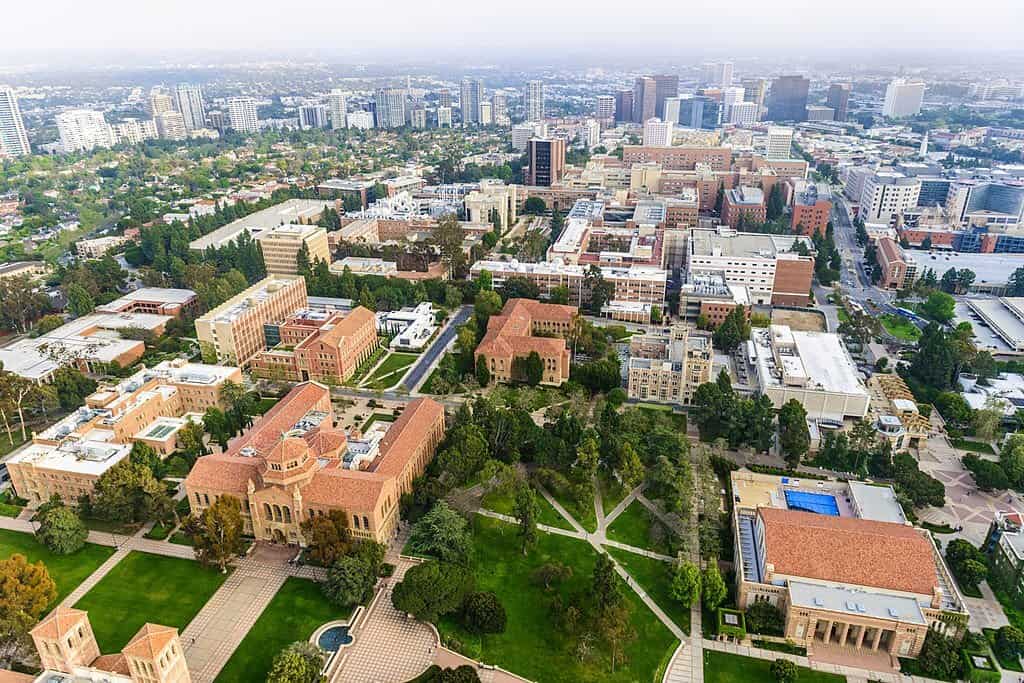 It's imperative to understand the University of California's caliber before knowing whether or not it's an Ivy League school. The University of California is a public university in Southern California, founded in 1882, and has its campus in Los Angeles.
The school has many programs across the faculties of the Humanities, Life Sciences, Social Sciences, and Physical Sciences. It's one of the best institutions for Arts and Medicine.
It has 31,600 undergraduate students, 14,300 graduates and professional students, and 8,000 faculty members. The student body is pretty diverse and boasts nearly 5,500 international students. These international students come from 120 countries globally.
Many top boards rank UCLA as one of the top universities in the United States, and US News ranks it among the top 20. Times Higher Education has also consistently ranked the institution as one of the best in the country.
The school's ex-students are renowned individuals who've contributed significantly to global development. It boasts 27 Nobel Prize winners and five Turing Award Winners. Kareem Abdul Jabar and John Williams are popular ex-students from the school.
Is UCLA Ivy League?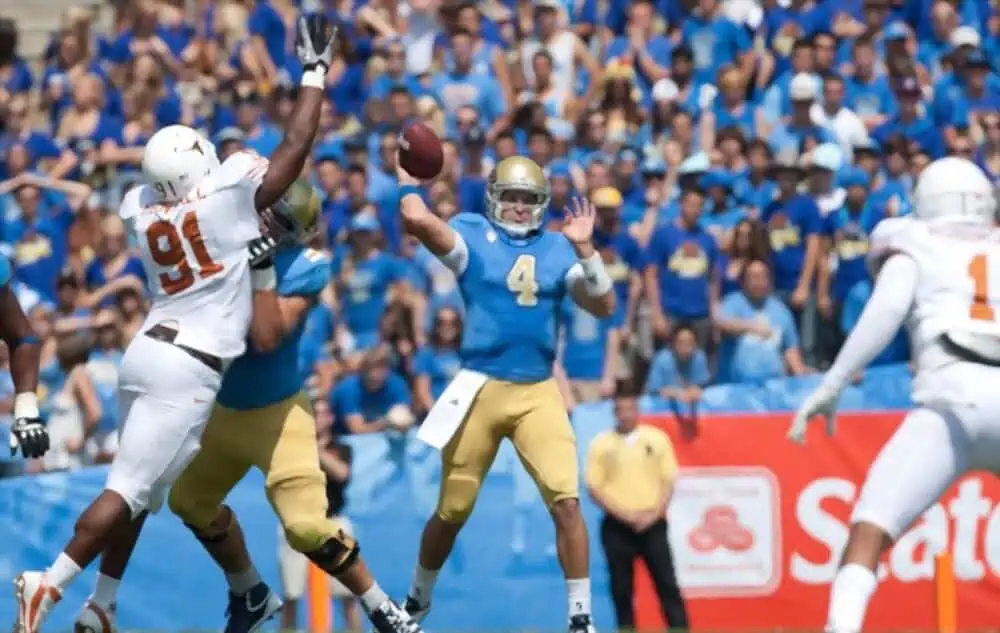 UCLA isn't Ivy League, but its similarities with Ivy League colleges are reasons many people think it's one. It has similar educational achievements to elite universities. The school is highly selective, making the acceptance rate low.
For instance, the school saw nearly 170,000 applications in 2021, the highest of any university in the US. Its students also graduate to work in the top establishments in the world. UCLA has a 93% graduation rate, and the Ivy League has around 95%.
Its sporting achievements are also on par with the Ivy League schools. UCLA has won over 120 NCAA I team titles, and only Stanford University has more. Among the Ivy League schools, only the University of Pennsylvania comes close with a distant 52.
Due to all these similarities and achievements, many people tend to confuse UCLA as an Ivy League school. Aside from UCLA, many other renowned institutions people confuse with Ivy League exist, with Stanford and MIT being common victims. Not only is UCLA not an Ivy League school, but its chances of becoming part of the association are slim.
What Are the Public Ivies?
While UCLA might not be part of the Ivy League, it has its Ivy classification. It all began in 1997 when Richard Moll (Yale University Admissions Officer) released a book titled "Public Ivies: A Guide to America's Best Public Undergraduate College and Universities."
The book was about 15 public universities he thinks offer similar educational qualities to schools in the Ivy League. Some of the schools Richard Moll included in his book include UCLA, William and Mary, the University of Virginia, and the University of Michigan.
Since then, all these schools have been called Public Ivies. However, many differences exist between the Ivy League and the Public Ivies. Of course, the most evident is that the institutions in Public Ivies are public schools while those in the Ivy League are private.
Also, "Public Ivies" is an informal phrase and not as official as the Ivy League. Many others have added and removed schools from the Public Ivies to suit themselves. Indeed, all the Ivy League and Public Ivies schools are among America's finest.
How to Get Admitted To UCLA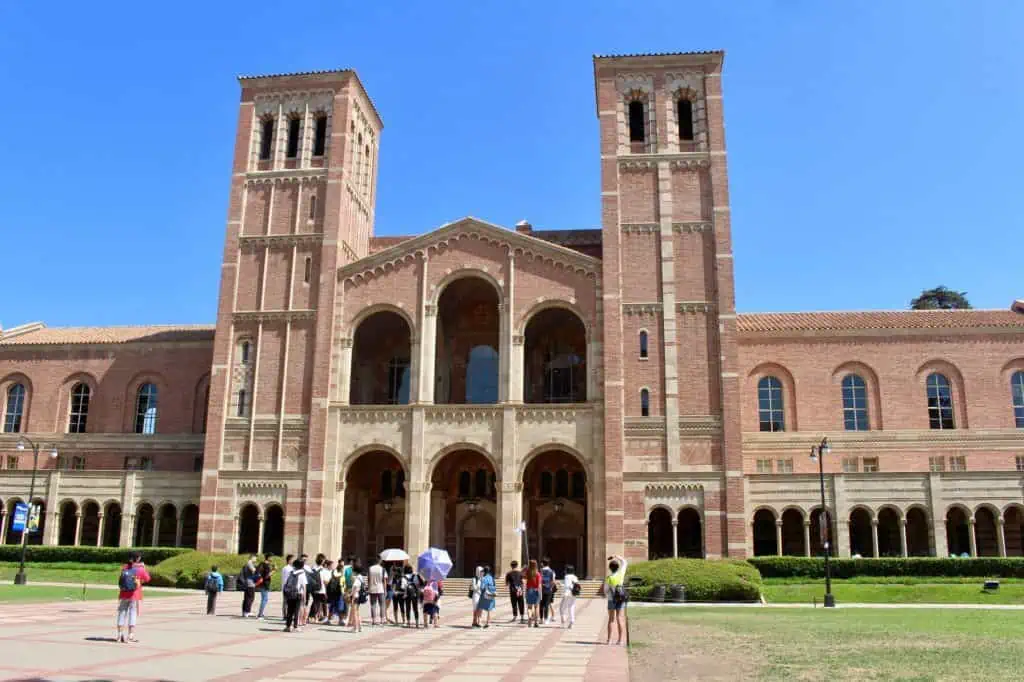 As mentioned earlier in the article, many students attempt to get into UCLA annually despite not being an Ivy League institution. While some of them get admitted, almost 90% don't.
As hard as it may look, becoming a student of this institution isn't rocket science. You only need to understand the requirements and try to beat them by a large margin. Before applying to UCLA, understand that only the best are admitted to the school.
To explain in numerical terms, the university mentioned on its website that you'd need an average GPA of 3.0 to get admission. You'll need a GPA of at least 3.9 percent to stand a chance. By scoring considerably higher than recommended, you would give the university little or no choice but to give you admission.
The university doesn't use SAT/ACT scores to grade admissions anymore, but you can submit it for the institution to use for other purposes.
There's basically all that there is to getting admitted into UCLA. The other essential aspect is recognizing the vital documents and submitting them appropriately. Don't forget to follow up on the admissions to avoid missing updates.
UCLA vs. Ivy League Schools: Which is Better?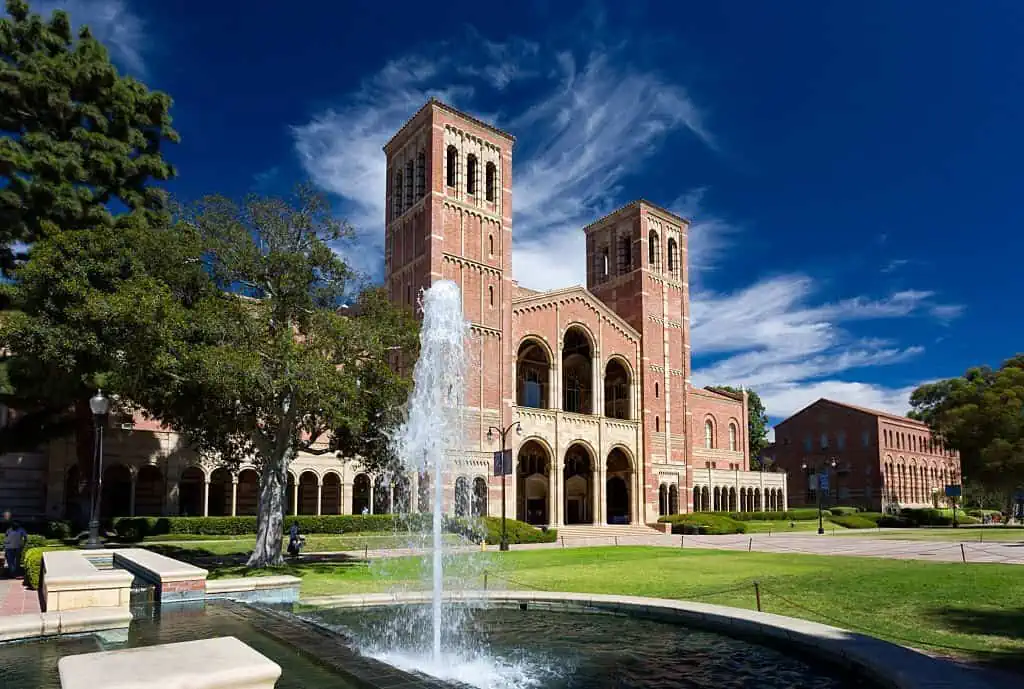 Whether you should attend UCLA or Ivy League schools is a personal preference. It's imperative to note that whichever of these schools you choose to go to, you'll get almost similar experiences because they're all top institutions. However, there are still some schools that are more exceptional than others.
US News ranks Princeton University as the best school in the US currently. Its top-notch teaching programs and state-of-the-art facilities are key reasons it's top of the list. Harvard and Yale follow closely at number 3, and the University of Pennsylvania sits at 7.
Dartmouth is the next Ivy League in raking at 12. and Brown University is 13. Cornell University sits at 17, and Columbia University is the least-ranked among the Ivy League schools at 18 in the national rankings. UCLA sits at number 20 on the rating.
Currently, all Ivy League universities are ranked higher than UCLA. However, it's still among the top 20 schools in the US, which is massive. If you'd prefer a school with a rich sports culture, UCLA is better than all the individual Ivy League schools.
Don't forget to factor in tuition fees and other expenses for any institution you want to attend. As mentioned earlier in the article, these universities are among the ones that charge the highest tuition fees in the US.
Conclusion
UCLA isn't Ivy League, but it's a reputable institution nonetheless. It's all about understanding the strengths and weaknesses of the school to help you make a good choice. As mentioned earlier, none of these schools are a poor choice, but some are better than others.
It's imperative to note that aside from the Ivy League and Public Ivies, there are other lesser classifications known as the "Little Ivies" and "Hidden Ivies." As you might've guessed, people use them to refer to universities and colleges considered good but not at the Ivy League or Public Ivies levels.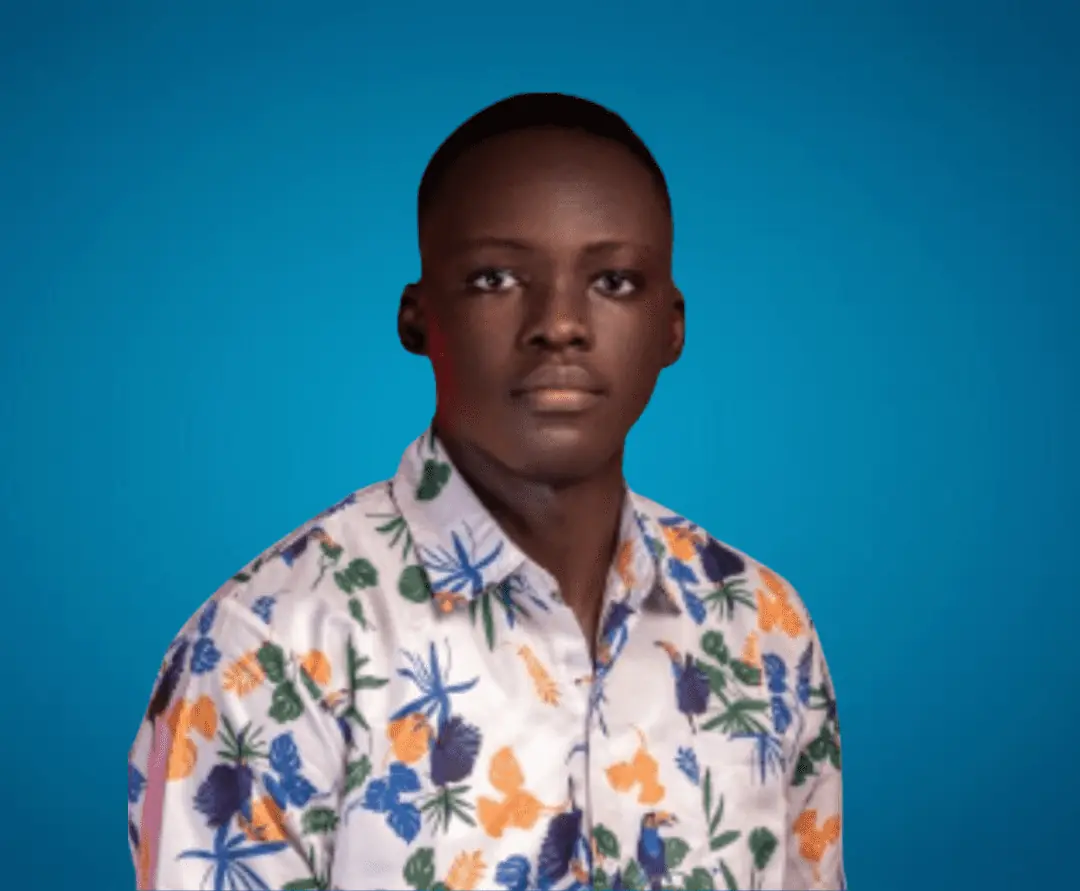 Sam is a brilliant young Nigerian biochemistry student and an aspiring entrepreneur. Despite facing many challenges, he has never lost his passion for learning and drive to make a difference in the world. Read more about him here.
Was this article helpful?