Liberty University has the highest acceptance rate in the US at 99%, while California Institute of Technology has the lowest at 4%. Universities with exceptionally high acceptance rates are the easiest to enter. Those with low acceptance rates are stingy with their admissions.
The University of Victoria has a decent acceptance rate, making admission into it reasonably competitive. While many students get admitted annually, many also get dropped because they failed to satisfy the school's admission requirements. You might be curious, what is the university's acceptance rate?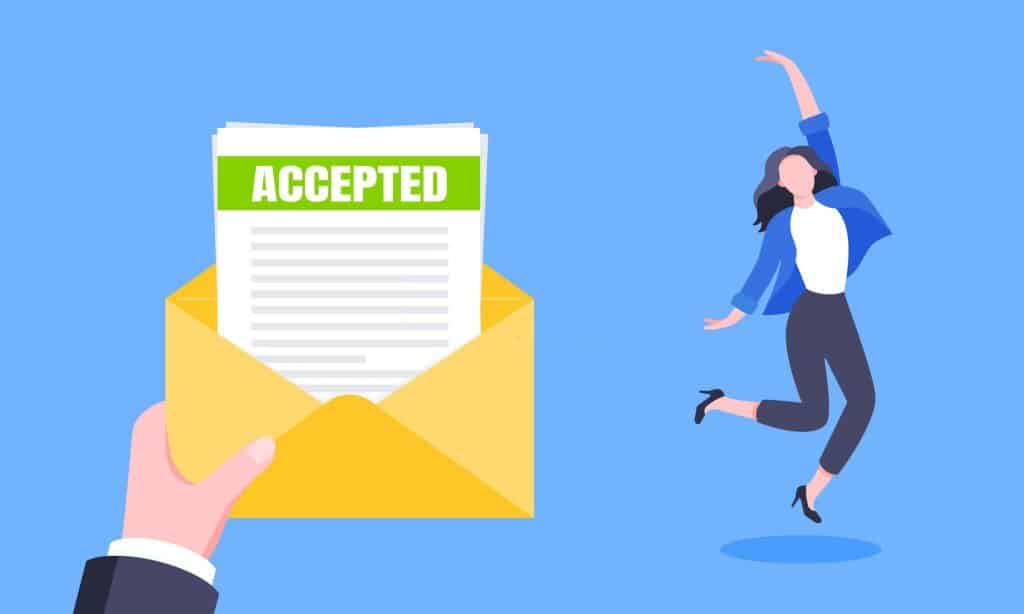 This article will educate you on all you need to know concerning the University of Victoria's acceptance rate. At the end of the article, you'll understand everything about its admission and whether you stand a chance.
Why Should You Study at the University of Victoria?
The University of Victoria is a top research institution located in Victoria, Canada, the capital of British Columbia. It was founded in 1963, and the current vice-chancellor of the institution is Marrion Buller. It has more than 21,000 students, with 18,000+ undergraduates and 3,000+ postgraduates. The uni has a 47:53 male-to-female ratio.
Being a research university, it covers mathematics, data science, engineering, physics, creativity, culture, etc. The school's research prowess in these fields is unmatched, and it boasts 47 faculty members merited with an induction into the Royal Society of Canada. It has notable ex-students who've contributed significantly to societal development.
The University of Victoria's students can learn in many different ways that they want. Overseas students can enroll in any study abroad program if they reside in any of the 25 countries in which it's available. It also has other study options, including Continuing Studies.
Extra-curricular activities aren't left out. The university is a popular hub for outdoor sports, most notably hiking, sailing, and skiing. Golf and tennis lovers also have the facilities to pursue their interests while learning.
What Is the University of Victoria's Acceptance Rate?
A university with a high acceptance rate might be easy to enter, but the best universities don't make their admissions too easy. On the other hand, seeking entrance into those with low acceptance rates can leave you frustrated.
Your chances of getting admitted will increase if you score high in qualifying exams, have demonstrated academic excellence in the past, and fulfill all the admission terms. The Acceptance rate of the University of Victoria stands at 63%. Most of those who have their admission rejected either scored lower than required in qualification exams or didn't satisfy other admission terms.
Don't underestimate the importance of preparation. When you prepare adequately for crucial exams like the IELTS or TOEFL, you'll score grades that will make your admission easier. While the school might be a bit challenging to get into, it might be worth the effort if we consider that it has an employment rate of 90%.
University of Victoria Admission Requirements 2023
The requirements for admission into the university of Victoria vary depending on your faculty, program, or course. You can either get admitted as an undergraduate after completing secondary school or as a postgraduate.
The following sections will educate you on the minimum qualifications to get admitted into the university. Having the minimum requirements doesn't guarantee admission. Universities usually consider applicants with higher scores if the application is more than the available admission slots.
What Are the Admission Requirements for Applicants From Secondary Schools?
You must write the necessary grade 12 qualifying examinations and graduate with a competitive average score.
During the admission period, each faculty will release its cutoffs. These cutoffs may vary annually depending on the competitiveness of admissions for that particular academic year. It's imperative to conduct adequate research on the current cutoff before you proceed with the admission process.
The school senate state that cutoffs can't be below 67%, no matter the course you want to read. Even with that, the minimum cutoffs differ for some advanced ones. Bachelor of Engineering/Software Engineering has theirs at 73%, Elementary Education at 70%, and Business at 80%.
If you attended a British Columbia (BC) secondary school, you must write exams in mandatory subjects to meet the BC Graduation Program requirements. The school will use the school mark or blended grade to determine admission in years where students could elect to write optional grade 12 provincial exams.
What Is the Admission Requirement for Distinguished Secondary School Students?
Students who performed exceptionally well in their secondary school can apply for the university before they graduate if they satisfy all the requirements. One of those requirements is a recommendation by your secondary school principal. Also, you must've completed at least grade 10 and have a 90% score in your area of study.
The secondary school principal can make a special recommendation if the student can't take the required courses at the time of application. Also, the concerned department in the university must be interested in the application for it to work. Lastly, the student must offer all the required grade 11 and 12 courses or list their potential grade 12 courses if they're still in grade 10.
The students will receive transfer credit if they pass their Advanced Placement Examination with a 4 or 5 grade. You can check with the specific department to get more insights into the admission requirements and transfer credits for distinguished secondary school students.
What Are the Admission Requirements for Secondary Schools in Other Provinces/Territories Aside From Ontario and Quebec?
Students from schools located in Manitoba, Nova Scotia, Prince Edward Island, New Brunswick, Newfoundland, Labrador, and Northwest Territories must satisfy similar requirements as British Columbia secondary school students to get admission into the university.
Ontario applicants must complete the Ontario Secondary School Diploma (OSSD). They must also finish the English 4U and five extra 4U/4M courses. It's imperative to note that the school will not award OAC or Grade 13 courses.
Ontario applicants must prevent qualifications that equate to the subjects required from students in BC secondary schools. Also, they must've completed a minimum of one year of an approved program at a CEGEP and have at least a 70% overall rating.
What Are the Admission Requirements for Expanded Qualifications?
Of course, academic performance is the primary method of getting admitted into the University of Victoria and most institutions globally. However, the school understands that other attributes can determine success and offers admission through expanded qualifications.
If you thrive in these attributes, you can get admitted into the university. It's imperative to note that this admission method isn't available to all faculties. You can use it to enter the faculties of Humanities, Social Sciences, Human and Social Development, and Engineering.
The school will consider candidates with GED individually, with a mandatory minimum standard score of 585. The university may also consider you for admission if you've completed your Baccalaureate Diploma, scoring a minimum of 24 points.
What's the Admission Requirement for BC Adult Graduation Diploma?
The University of Victoria grants admission to individuals with a BC Adult Graduation Diploma (the Adult Dogwood.) Like most other admission types, they must meet some required qualifications to increase their admission chances.
Firstly, only applicants under 19 years old can qualify for the program. Also, you must've completed Mathematics, English, laboratory Science, and Social Studies 11. All courses done through the secondary school system must be worth four credits each.
To get admitted, applicants must complete English with any other three approved academic subjects in grade 12. The candidate must also write provincial examinations and submit only grades courses.
What Are the Academic Requirements for Homeschooled Applicants?
The University of Victoria offers homeschool education to interested applicants. You must be a secondary school graduate before applying. Note that you must prove this fact by submitting proof of completion from a valid educational jurisdiction.
The school mandate you to offer all the subjects specific to the course, take provincial exams and score satisfactory marks in them. It won't consider your application if you don't take these courses in the examination.
Candidates who don't satisfy all the requirements above can still get admitted if they have a valid reason and take the appropriate steps. All you need to do is submit an appeal letter stating why you didn't meet up and accompany it with SAT scores or relevant documents that the admission board can examine.
How to Apply for Admission to the University of Victoria?
Getting admitted into the institution can only be possible if you know the admission process. Luckily, the admission process at the University of Victoria is straightforward. That said, here's how to apply for admission to the University of Victoria.
1.  Add the University's Official E-mail Address to Your Safe Senders.
You'll receive most of the admission messages and updates through your mail. Adding "@uvic.ca" to your safe senders will make receiving these messages easier. It's best to do this before submitting your application.
2. Begin the Application
You'll have to create a new profile to begin the admission process or use an existing one if you have one. Upload the required information and documents that the school requires from you. Some of the most important are the supplementary application information (if your course has one) and official transcripts if you studied at a Canadian high school.
A good thing about the process is that you can save it midway and complete it when you're ready. Ensure you follow the application regularly to avoid missing essential updates.
3. Submit Your Application
The last step is to submit your application when done with all the required steps. You'll have to pay the admission fees using the available payment options. You don't need to worry about how to pay because the school supports popular payment methods. You should note that application fees are non-refundable.
Lastly, it's best to understand all the needed steps concerning the admission process. Only apply when you've completed it.
Conclusion
A 63% acceptance rate is decent for any university you want to enter. It implies that you don't need to score overly high marks in qualifying examinations before the school can admit you. It's possible to satisfy all the eligibility requirements and still not get admission if you omitted crucial steps.
The admission requirements for the different programs in the universities have been outlined in this article. You can find more details about them on the school's website. Once you begin the admission process, don't forget to submit it only after you've completed all the mandatory steps.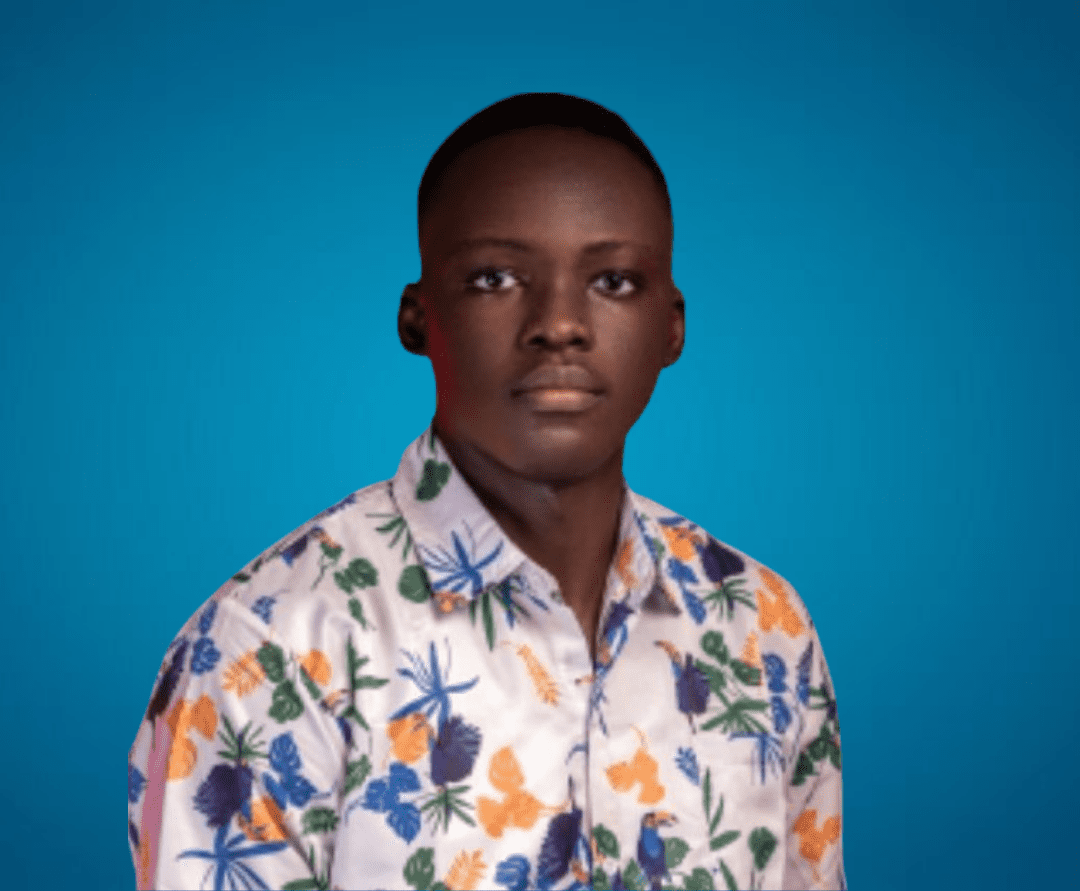 Sam is a brilliant young Nigerian biochemistry student and an aspiring entrepreneur. Despite facing many challenges, he has never lost his passion for learning and drive to make a difference in the world. Read more about him here.
Was this article helpful?