UCLA is one of America's most famous universities. Fame is a good attribute, but it doesn't necessarily denote prestige. A school can be famous for the wrong reasons, but it only takes good qualities to be prestigious.
Whether or not UCLA is a prestigious school isn't a question that can be answered immediately. It needs a careful evaluation of some core attributes. We can conclude that the institution is genuinely prestigious if it performs excellently.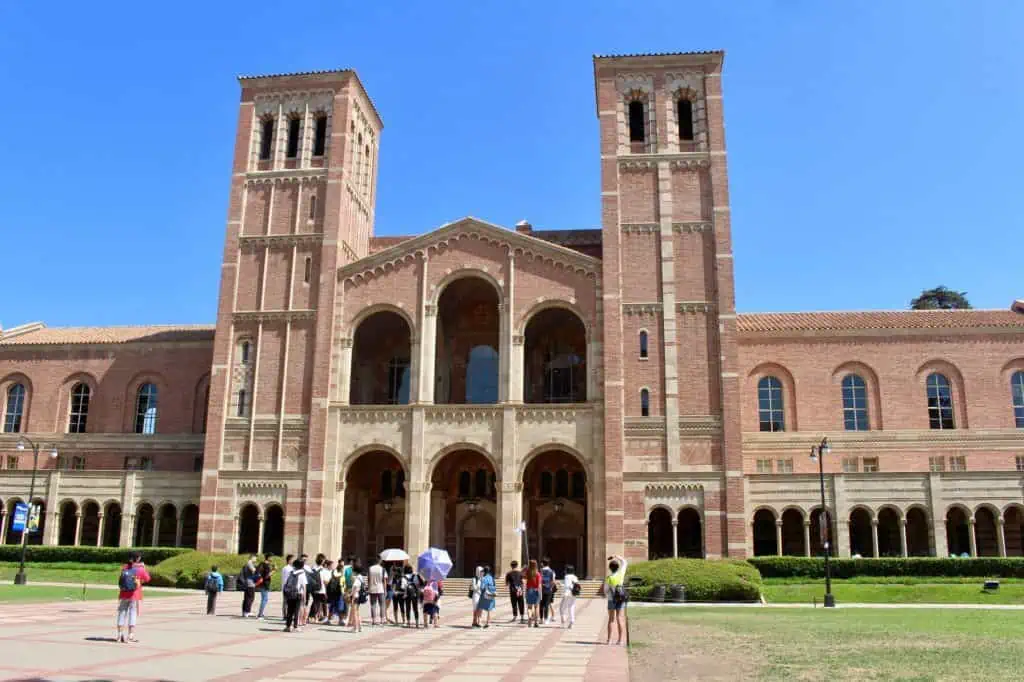 This article will educate you on whether or not UCLA is prestigious. It will educate you about its qualities and achievements and at the end of the article, you'll be able to know whether the school is prestigious or not.
The University of California Los Angeles
Before going deeper into the article, it's best to look at an overview of UCLA briefly. The university was founded in 1881 and is one of the oldest campuses in the University of California system. It has over 45,000 graduate and undergraduate students and almost 8,000 faculty members.
The school is famous for its top-class infrastructure and method of teaching.  It offers some of the best programs and is among the universities with the highest yearly applicants. The school is among the top public universities in the United States and has over 5,000 research programs.
UCLA's Acceptance Rate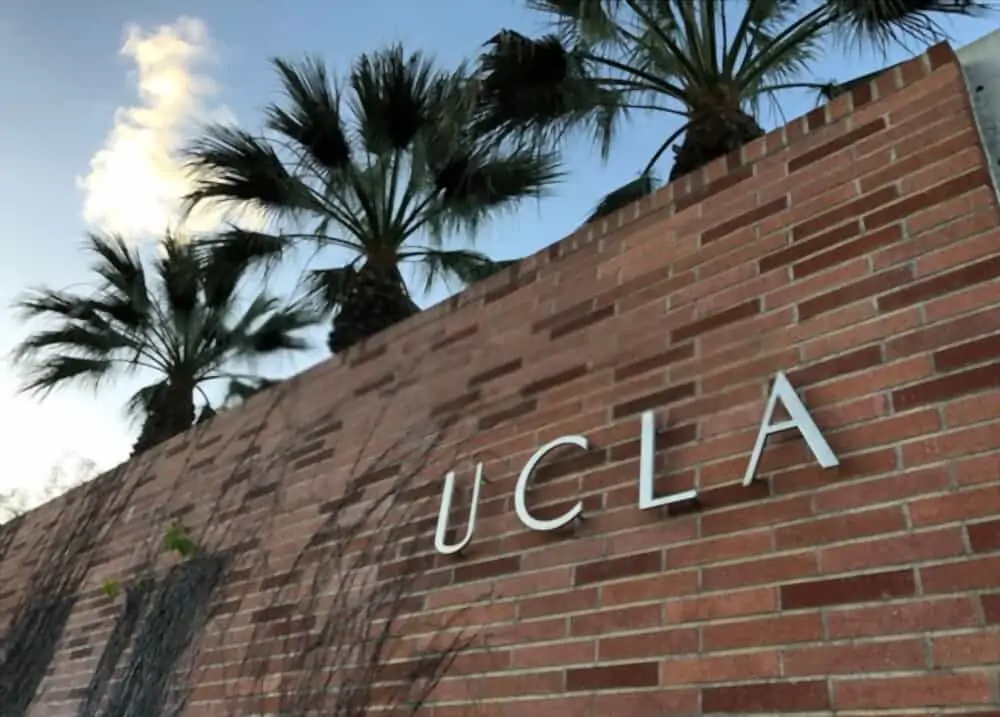 UCLA gets tons of applications annually. Over 150,000 students applied for the school in 2022, making it one of the three most applied schools in the USA. Of all these students, less than 15,000 were cut.
This acceptance rate is due to the school's high standards of admitting students. UCLA expects you to be better than most other students to enter the school. Although it's test-blind, you'll need to buckle up on other aspects of your application to stand a chance.
The acceptance rate at the school can only get lower. More and more students are trying to get admitted, especially since the school went test-blind in 2021. While there are other public universities, the opportunities at UCLA are usually too tempting for students to resist.
UCLA Academic Rigor
The academic quality at UCLA is one of the best in the world. It offers over 330 graduate and undergraduate programs, tutored by some of the best teachers in the world. These majors cut across six academic divisions, and these divisions include;
School of Arts and Architecture
The College of Letters and Sciences
School of Engineering and Applied Science
School of Theatre, Film, and Television
School of Music
School of Nursing
You can study any program in these academic divisions if your qualification warrants it. If you're skeptical about the type of program to go for, UCLA organizes interactive sessions to help new students select the right course.
Among all the available programs, some are more renowned than others. UCLA's Engineering, Business, Political Science and Government, and Sociology programs are among the most popular among students. Here is a brief outlook on some of these popular programs and what they entail.
1. Engineering
Engineering is all about designing and constructing things that make our lives easier. You can study civil and environmental engineering, electrical engineering, computer engineering, industrial engineering, biochemical engineering, and mechanical and aerospace engineering.
2. Business
Students who want to be the next big thing in the business world are welcome to UCLA. You can decide to study business administration or explore other options. Other popular business courses at the school include finance, marketing, accounting, and management.
3. Sociology
Sociology is all about studying societal and human behaviors. The program is an effective way to gain the required foundation in social sciences. At UCLA, you can explore medical sociology, industrial sociology, criminology, gender studies, and other related courses.
4. Computer Science
Computer Science is all about learning how a computer works. Graduates of computer science can become software engineers or system administrators. At UCLA, you can study artificial intelligence, cybersecurity, computer graphics, data science, and other disciplines.
5. Psychology
Psychology is also an immensely popular major at UCLA. You can study clinical psychology, cognitive psychology, industrial-organizational psychology, developmental psychology, and other psychology majors.
UCLA has strict admission protocols and only exceptional students make it into its programs. As mentioned earlier, these already intellectually sound students get tutored by some of the best instructors in the world. All these factors make graduates from the school's programs one of the best globally.
What are Some UCLA Rankings?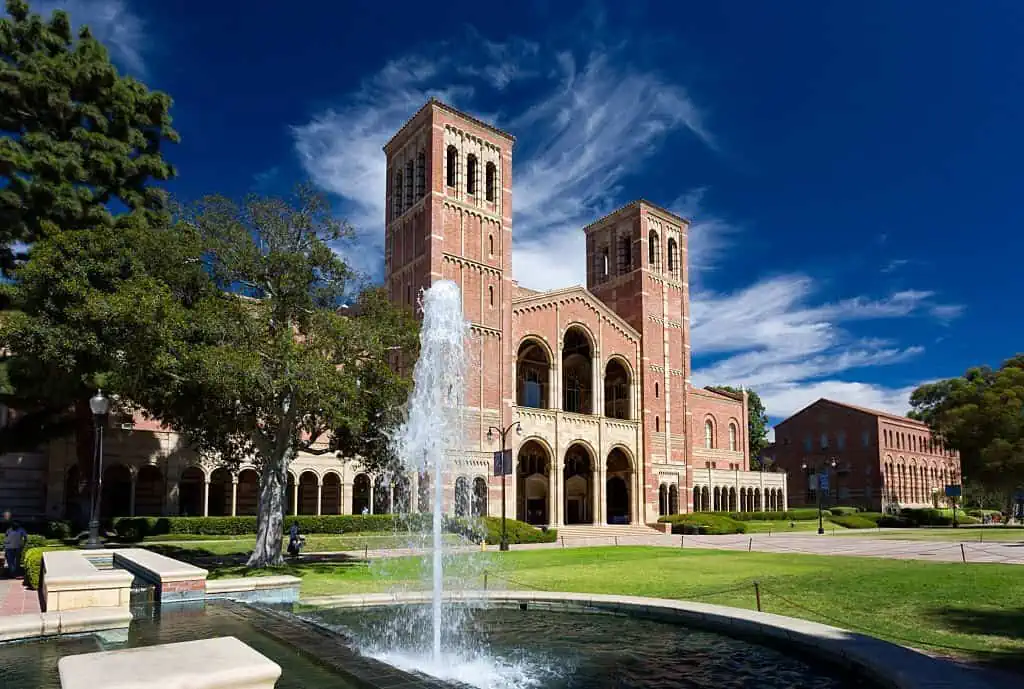 The US News and World Report currently ranks UCLA  as the best public university in the country and 20th among all tertiary institutions. It also ranks it the 7th best college for veterans among national universities., and 13th in the Ranking for global universities.
Times Higher Education ranked UCLA 20th in the World Reputation Rankings. In the regular World University Rankings, UCLA sits at 15th. Shanghai Jiao Tong University ranked UCLA 13th atop its global rankings.
These rankings show that the school is among the most prestigious universities and widely renowned globally. You should note that the inconsistency of UCLA's placement is due to the different metrics these bodies use for the ranking. Despite the different methodologies, UCLA is never far away from the top in all of them.
The Infrastructural Quality at UCLA
The facilities at UCLA are top-notch. You can decide to live on the university's relatively luxurious campus. It's located close to the classrooms and laboratories, making it easier for you to move around.
You can interact with many other students and share invaluable information as you learn. The world-class laboratories are why the school is a top research facility. Classrooms are also well equipped, with state-of-the-art teaching equipment to ensure you learn efficiently.
The sporting facilities at UCLA are among the best that you can get among public and private universities across the US.
The Rose Bowl is one of the most popular football college stadiums in the US and currently has a sitting capacity of 91,136. UCLA also has the Drake Stadium, Easton Stadium, John Wooden Center, and many other iconic sporting and recreational centers.
How Good is UCLA in Sports?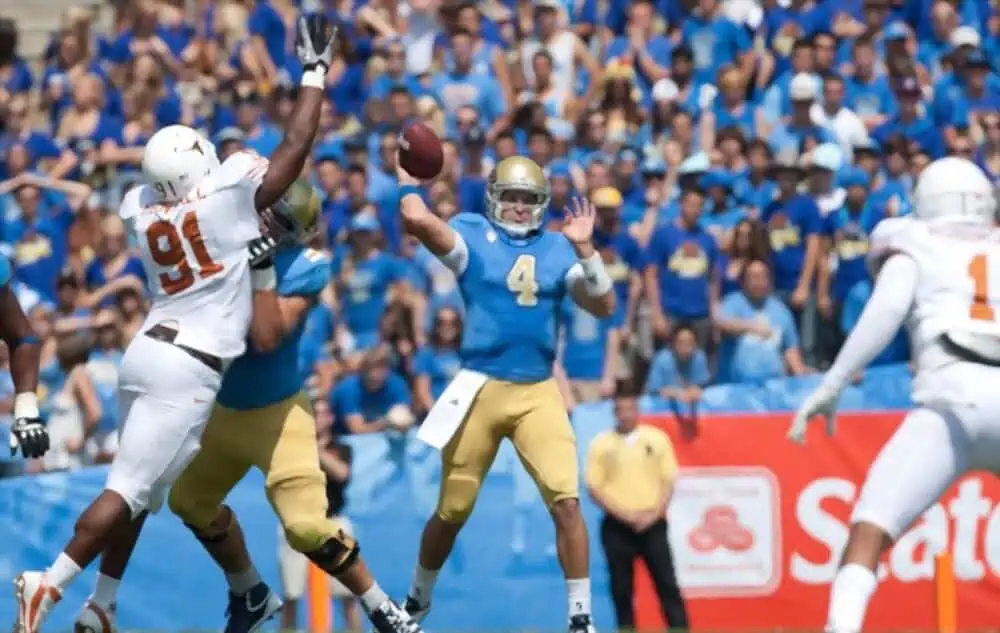 UCLA is one of the top universities in America regarding sporting achievements.
UCLA Bruins is the name of the official athletic team of the university. The school's sports club program has over 32 teams and 2,500 athletes. UCLA's state-of-the-art sporting facilities contribute to the school's immense success in sporting competitions.
The school has the second-most NCAA Division I titles among all US Universities, behind Standford Uni. Its athletes are regular at the Olympics and have won 261 medals. If you're the type who enjoys playing sports as they study, it doesn't get better than at UCLA.
Some Famous UCLA Alumni
UCLA has bred many notable individuals who've contributed positively to global development. It has produced 9 Nobel Laureates. UCLA also has many ex-students in the sporting world.
That said, here are some of the school's most popular ex-students.
1. Kareem Abdul Jabar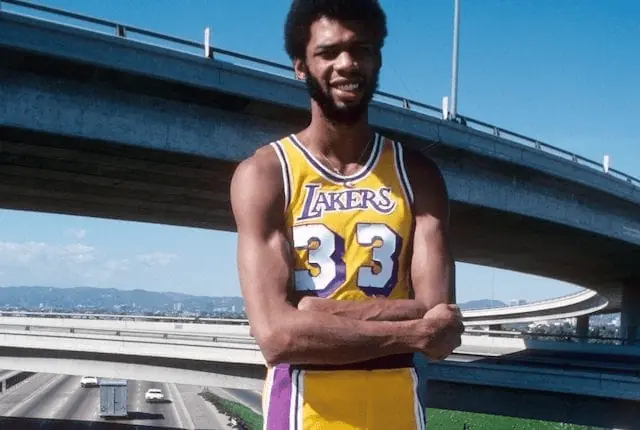 Kareem Abdul Jabar played his college career at UCLA. He had a phenomenal college career before the Milwaukee Bucks drafted him as the first overall pick in the 1969 NBA Draft. Kareem won three national championships with the Bruins and was the most outstanding player of the NCAA tournament twice.
He's currently the second-highest point scorer in the history of the NBA and has won the most MVP Awards.
2. Ralph Bunche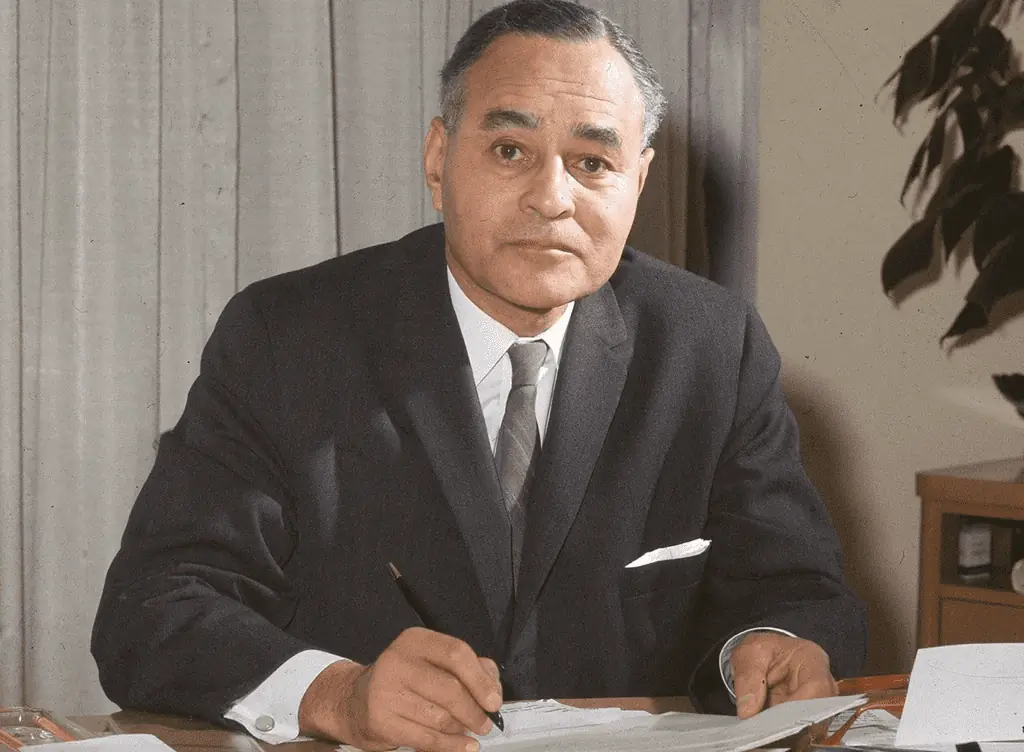 Ralph Bunche was the first UCLA Alumni and American of African descent to receive a Nobel prize. Ralph was awarded in 1950 for his contributions to resolving the Arab-Israeli conflict in Palestine.
3. Andre M Ghez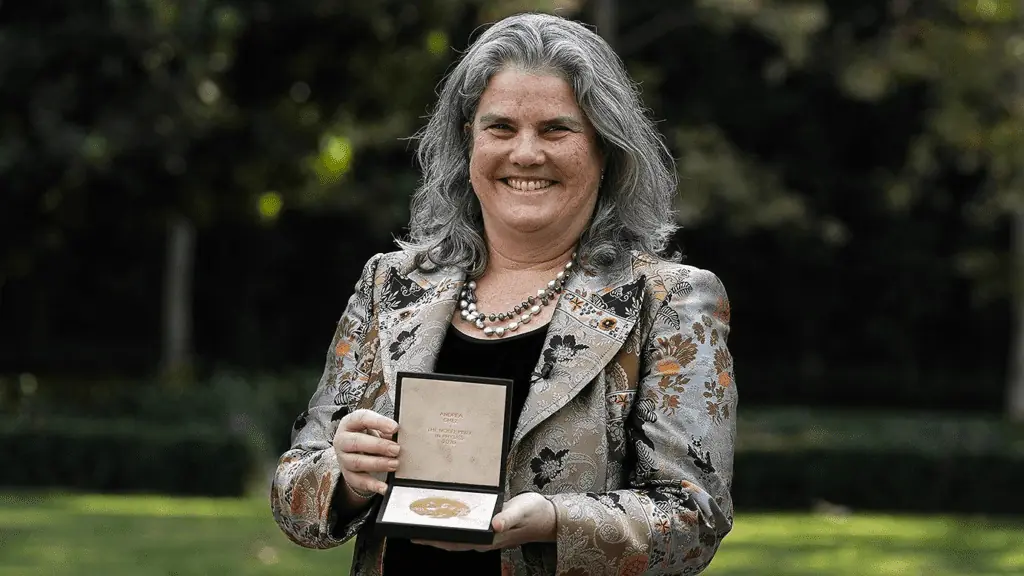 Andre M. Ghez is an astrophysicist and professor at UCLA. She won the Nobel Prize in Physics in 2020, becoming one of the only four women to have done so. Andre received the prize because of her and Rheinhard Genzhel's (whom she shared the prize with) discovery of a supermassive compact object in the Milky Way Galactic center.
Is UCLA a Prestigious School?
We've evaluated some crucial metrics that determine a school's prestige in this article. Factors like the quality of courses offered, infrastructure, and alumni strength can help determine whether or not a school is prestigious. In all these metrics, UCLA is way ahead of most other public universities in the country.
Among all schools in the US, the school is in a league of its own. The prestige of this school is why it's among the renowned public ivies.
Public Ivy is a name coined in 1985 to refer to public universities that offer academic qualities similar to the Ivy League Schools. As you can see, the school has always been prestigious. Fast forward to now, it still stands strong and doesn't look like fading away anytime soon.
Conclusion
UCLA is one of the top public universities you can attend worldwide. The programs are top-notch, the teachers are world-class, and the students are competitive. All these factors combine to make the institution prestigious.
UCLA graduates enjoy a good life after graduation due to its prestige, and the school has a 98% graduate employment rate.
It's only normal for a school of that caliber to have a challenging application process. UCLA will grade you thoroughly to ensure that you're worth becoming a student of the institution. Therefore, you must buckle up to study at the university.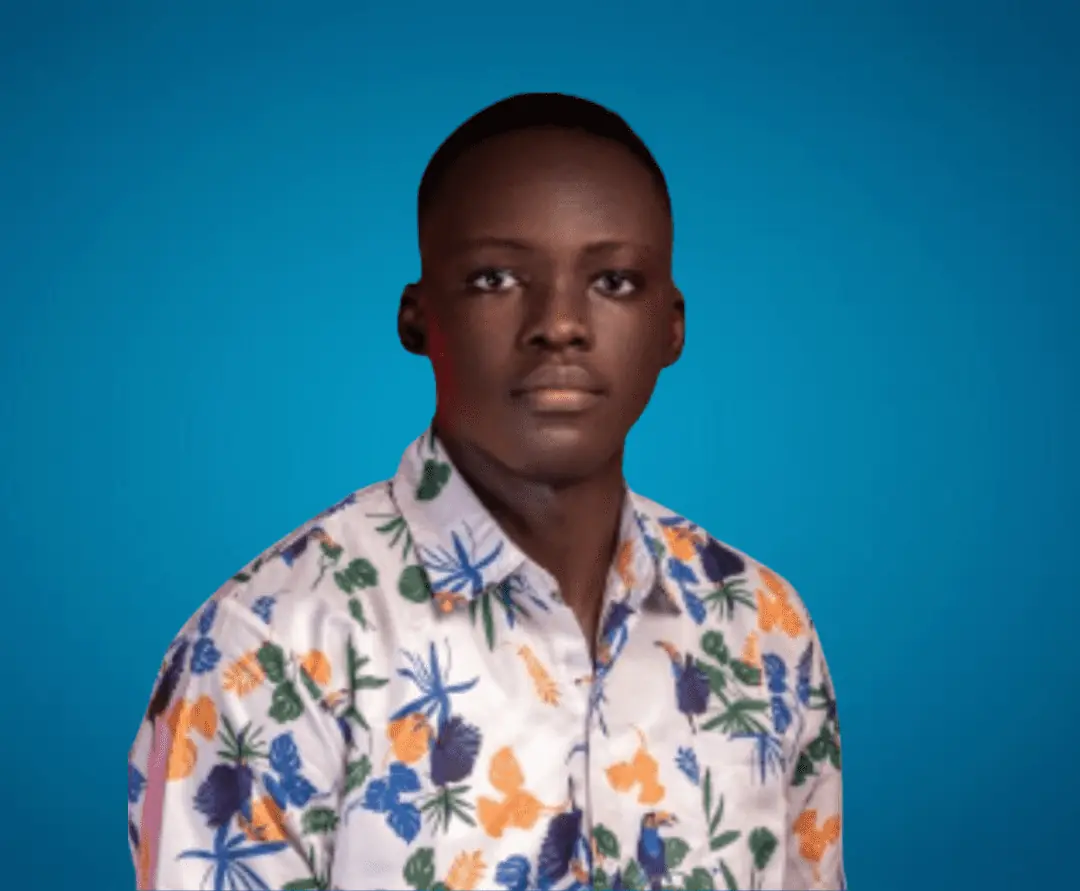 Sam is a brilliant young Nigerian biochemistry student and an aspiring entrepreneur. Despite facing many challenges, he has never lost his passion for learning and drive to make a difference in the world. Read more about him here.
Was this article helpful?