New York University is one of the most well-known institutions you can think of in the US. However, people have wondered if NYU is part of the Ivy League for years.
While some people find ivy league schools fancy, others aim to study there at all costs. But here is what qualifies a school to be in the Ivy League, including sports activities.
Institutions in the Ivy League were selected when a sports writer documented that the schools should have sports that students could partake in as part of their educational program. Aside from that, league institutions carry on centuries of prestige, tradition, and history.
The Ivies, except one, are in the Northeast and date back to the American Revolution. Do you know that Harvard is the nation's oldest school of higher learning? It was established in 1636, which is many centuries away.
But before I share more details, I'll like you to know that, like other Ivy League institutions. NYU is one of the world's most well-known and esteemed research universities.
They offer excellent academic programs that guarantee that New York University graduates will have the opportunity to impact the globe. This article will give all the possible explanations for whether NYU is an Ivy League and other details.
Is NYU an Ivy League School?
NYU is not an Ivy League institution. However, it is often compared to the Ivies because of its reputation in academics, research, and athletics. Newsweek designated the institution as a "New Ivy" due to its remarkable admittance rate and high education standard.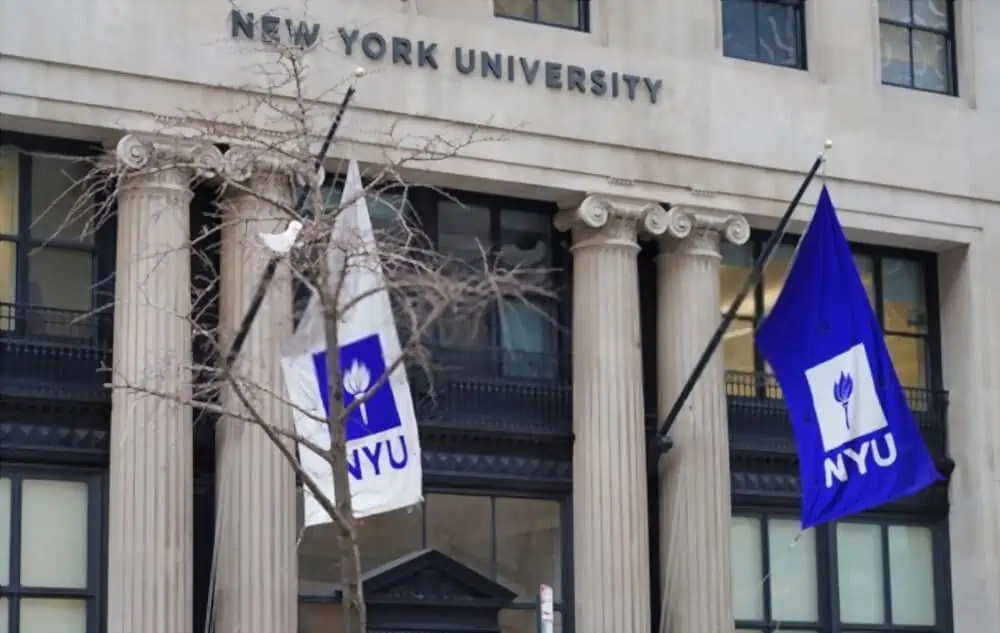 Initially, the Ivy League started as an athletic conference of about eight private institutions that competed in the NCAA Division 1. These Schools are well-recognized globally and have students excelling in various fields.
However, this group of prestigious universities began to represent sports success and academic excellence with time. The exclusive Ivy League association members include the University of Pennsylvania, Cornell, Columbia, Brown, Yale, Dartmouth, Princeton, and Harvard.
You may not know that the Ivy League does not accept any new members, even though other universities stand a chance to be in the league based on their athletic and academic standards. Shockingly high-ranked schools like Stanford are not in the society. However, they hold excellent standards and drive innovations worldwide.
Like other renowned universities, NYU offers students quality research and educational programs. New York University is one of the schools that allows for diversity and culture. Furthermore, the institution is renowned for its arts, philosophy, business, social sciences, and performing art programs.
The New York University's sports programs have won numerous league titles and three Division III national championships with the NYU Violets. This intercollegiate sports team has had a fruitful career.
Furthermore, their remarkable Division I fencing team has consistently won 12 national basketball, cross country, and golf championships, which is quite an astounding feat in the institution.
Why is NYU assumed to be in the Ivy League?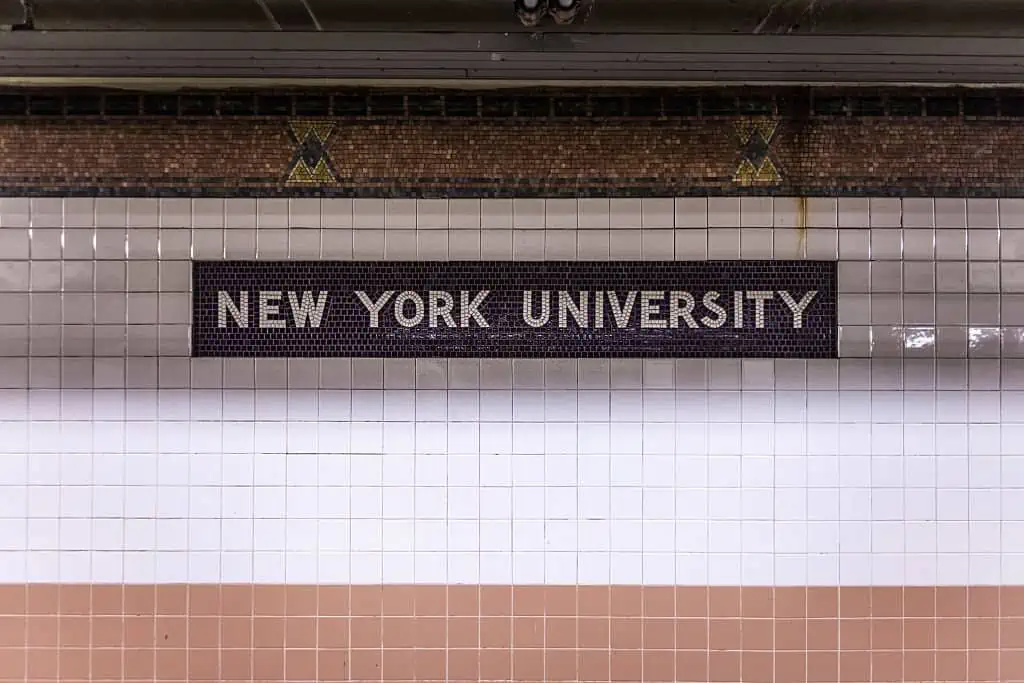 NYU is often believed to be an Ivy League institution for reasons and traits similar to institutions in the Ivy League. Below are a few reasons why you may confuse NYU as an Ivy League institution.
1. Acceptance Rate
NYU is frequently mistaken for an Ivy League school due to its unique resources and selective enrollment rate. The university's 16% competitive acceptance rate is above average, and fewer students get admitted to the College of Arts and Science, with a 10.6% acceptance rate.
Also, New York University receives the most applicants out of all private universities, including the eight Ivies. Every year, more students apply to outstanding programs and opportunities. According to research, NYU received more than 100,000 applications in 2020, making it the country's first private university to do so.
2. Alumni History
The impressive list of alumni from NYU's academic programs demonstrates the programs' effectiveness. Jonas Salk, who developed the polio vaccine, along with 8 Turing Award winners, 38 Nobel Laureates, and 9 National Medal of Science winners, are among the university's alumni.
Jack Dorsey got the idea of Twitter while he was a student at NYU. Additionally, some well-known figures in entertainment, including Martin Scorsese, Angelina Jolie, Spike Lee, and Lady Gaga, were graduates of the prestigious Tisch School of the Arts.
3. Financial Assistance
NYU receives a lot of financial assistance from its community and alumni. In 2020, the university's assets equaled Brown University's $4.7 billion.
Also Read:
4. Research Investment
Furthermore, due to its excellence in research, NYU has been classified by the Carnegie Classification as an "R1 Doctoral University with Very High Research Activity".
Interestingly, in 2017, NYU invested $917.7 million, an astounding sum comparable to and even exceeding what some Ivy League universities, like Princeton, Columbia, Cornell, and Yale, spend on their respective research budgets.
5. Employability Success
Graduates from NYU are working or in a graduate program six months after school, which is an assured future for all their students. Currently, the employment rate of NYU stands at 96.2%.
6. Graduates' Earnings
New York University students make a solid $61,500 per year on average. The Stern School of Business reports that its students complete an average beginning income of $76,000, greater than that of other schools.
This makes NYU comparable to the recent Ivy League graduates that earn approximately $80,000.
NYU's World Rankings 2023
NYU may not be an Ivy League school but it has ranked excellently in significant publications. New York University is regarded as a premier institution worldwide.
The school's success is attributed mainly to its top-notch instruction, cutting-edge research, and global perspective. According to the Times Higher Education World University Rankings, it ranks 26th.
U.S. News ranks the institution as the #30 national university based on 17 criteria, including graduation rates, social inclusion, financial resources, competitiveness, and faculty. Additionally, the school continues to rank in Princeton's "Top 10 Dream School" review.
Niche ranks NYU as 2nd for Film and Photography, 4th for Best Performing Arts, 8th for Best Big Colleges, 3rd for Best Location, and 7th for Most Diverse.
How to get into New York University
Since NYU has high rankings, fewer students are applying yearly. However, you only need a thorough and compelling application to be successfully admitted. Read on to learn more about the application process.
According to NYU, admitted students' average unweighted GPA is 3.7, with the majority being in the top 10% of their high school graduating class. The institution also requires standardized test scores aside from outstanding grades, which means you must attain SAT scores between 1350 and 1500 and ACT scores between 30 and 34, depending on your choice of scores.
However, there are additional ways to improve your chances if your application doesn't have the best grades or test results. Students can discuss their reasons for choosing NYU in a supplemental essay in the application process.
It Is straightforward, and all you need to do is express your talent and passion outside the classroom. Another way to demonstrate your interest in your college essay is to mention how vital diversity of viewpoints is to you or how you intend to benefit from international experiences while attending NYU.
Also, Extracurricular activities further express your passions and interests, explaining how you will benefit the NYU community. Select extracurricular activities you are genuinely passionate about, as it is better to be committed to a few activities than to be just interested in many.
Your portfolio is the ideal approach to highlight your unique personality and talents if you intend to apply to Steinhardt or Tisch. The final step of this process may be an audition or interview for your preferred arts program.
Finally, you will need letters of recommendation. This letter will help reveal more about your character. Getting these letters from professors or mentors who are familiar with you, professes your good traits, and makes your application will stand out.
Conclusion
Now that you know that NYU is not an Ivy League school but a renowned private institution. You can apply to the school as it has excellent programs and other features comparable to the Ivy League.
Moreover, the school ranks in reputable publications and has amassed great reviews from parents, students, and alumni. And without the official title, NYU has produced significant impacts worldwide.
College enrollment has increased, and top-tier institutions like NYU have met the challenge. The institution offers students a thorough education and fantastic chances to compete at the top of their disciplines. NYU's extensive research effort rivals that of Ivy League universities.
Finally, anyone can excel at NYU whether their goals are conducting ground-breaking research, launching a career in the entertainment industry, or studying in a foreign country. The university's potential to impact the world is undeniable by the fantastic things that former students and present alumni have accomplished.
Alumni of NYU use their college skills to become CEOs, celebrities, scientists, and powerful politicians. It may not be Ivy League, but it is a qualitative school.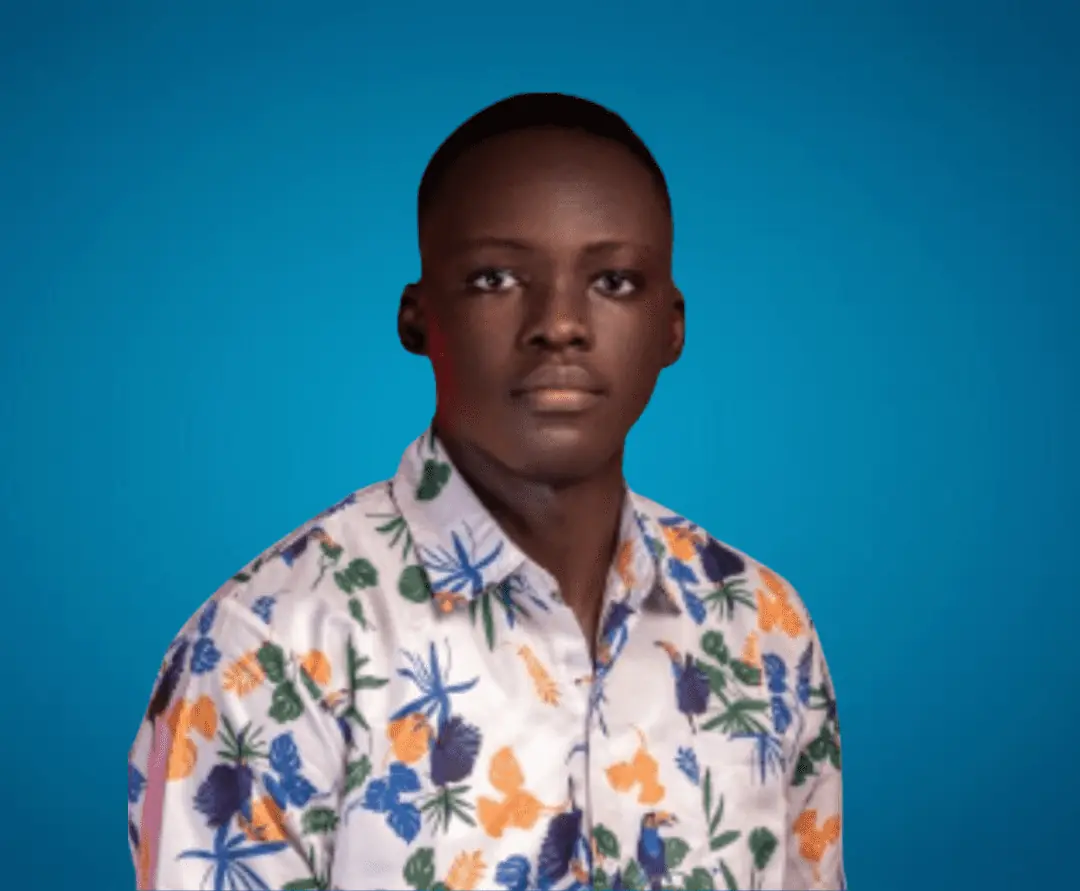 Sam is a brilliant young Nigerian biochemistry student and an aspiring entrepreneur. Despite facing many challenges, he has never lost his passion for learning and drive to make a difference in the world. Read more about him here.
Was this article helpful?