California State University is the second public university system in California, with 23 campuses scattered around the state.
Enrolling more than 400,000 students annually across its campuses, one cannot deny that it can't admit all students. Also, it's a cheap way to earn your degree in California with its low percentage of student debt upon graduation.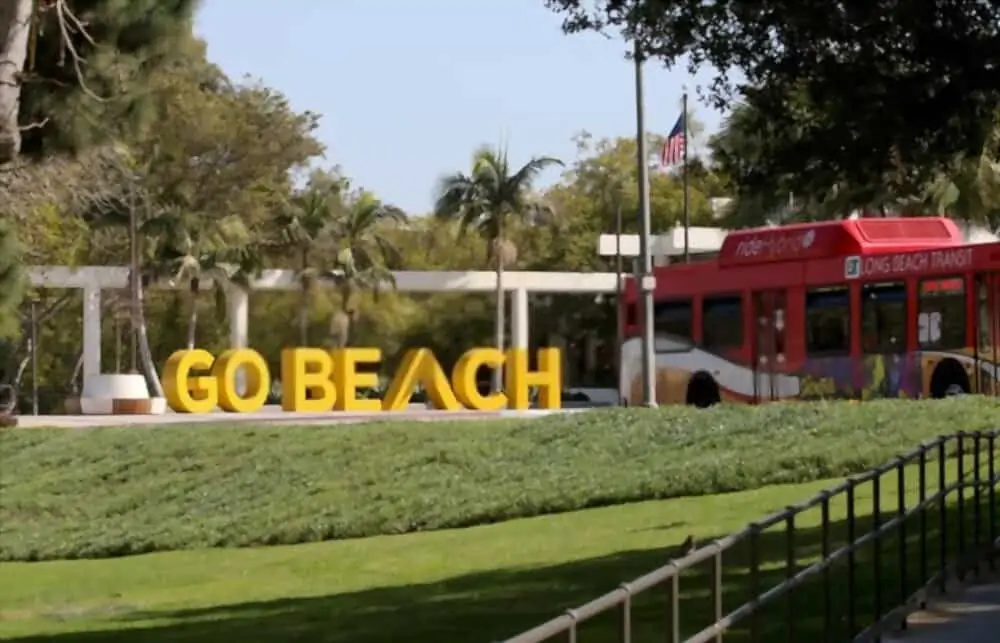 This article listed the acceptance rates for each CSU campus and reviewed the hardest and easiest CSU schools to enter in 2023.
Now, let's get started.
Cal State Acceptance Rates 2023
The overall CSU acceptance rate for First-time freshmen is 91.9%. This is based on the school's admit data for fall 2021, where it received 180,771 freshmen applications and accepted about 164,477 with a 36.6% yield rate.
Let's not forget that most public universities in the US admit more in-state students than non-residents, the California State University is not left out. The acceptance rate for California residents is 93%, with a 38% yield, while non-residents have a lower selectivity rate of 78% and a 25% yield.
You may not have noticed that we focused majorly on first-year students. This is because over 50% of the CSU student body enrolled via the first-year student route. Now let's talk about those transferring from community colleges to CSU.
The overall transfer acceptance rate for California State University across its 23 campuses is 85%. About 61% of these admitted students will likely accept the admission offer.
Below are the acceptance rates for each campus in the CSU system.
| Campus | Acceptance Rate |
| --- | --- |
| Bakersfield | 85% |
| Channel Islands | 93% |
| Chico | 85% |
| Dominguez Hills | 90% |
| East Bay | 82% |
| Fresno | 97% |
| Fullerton | 59% |
| Humboldt | 91% |
| Long Beach | 47% |
| Los Angeles | 91% |
| Maritime Academy | 82% |
| Monterey Bay | 93% |
| Northridge | 88% |
| Pomona | 61% |
| Sacramento | 94% |
| San Bernardino | 91% |
| San Diego | 38% |
| San Francisco | 93% |
| San Jose | 84% |
| San Luis Obispo | 33% |
| San Marcos | 93% |
| Sonoma | 94% |
| Stanislaus | 95% |
It is worth knowing that some majors are more competitive than others; they are impacted majors. Some of the impacted majors at CalState include.
Biology
Biotechnology
Biological sciences
Business administration
Computer engineering
Computer science
Criminal justice
Electrical engineering
Finance
Health Sciences
Kinesiology
Mechanotrics
Nursing
Psychology
Social work
Software engineering
Easiest CSU schools to get into
Below are some of the easiest campuses to get admitted to in the Cal State University system.
1. California State University, Fresno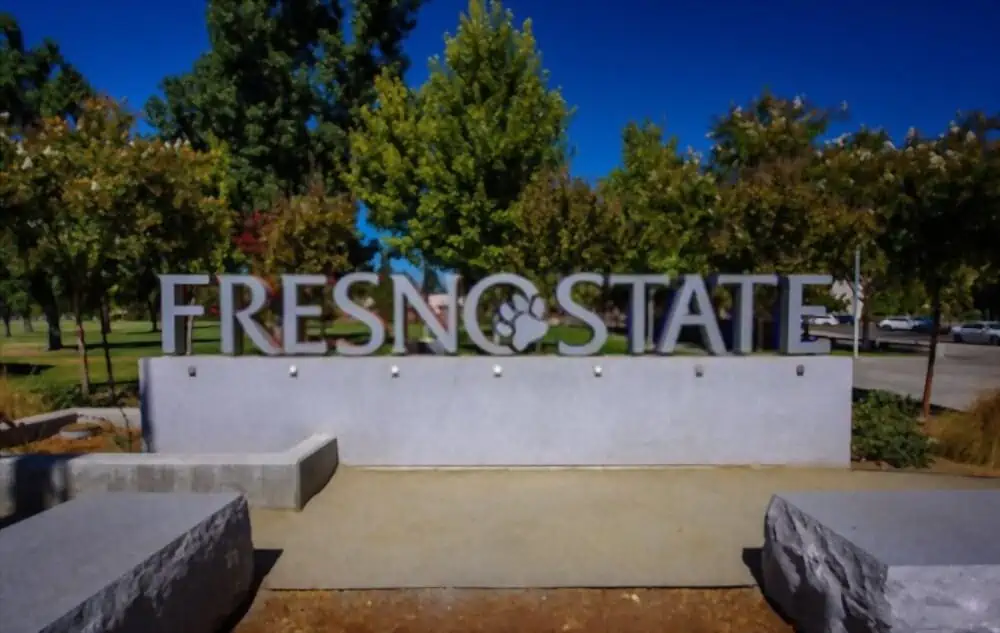 Fresno State is the easiest CSU to enter, with a whopping acceptance rate of 97% and a 22% yield. Also, it is the most affordable campus in the California State University system.
Students admitted to CSU Fresno have an average secondary school GPA of 3.49, and the school does not have a waiting list policy. Due to it being a commuter campus, Fresno State students don't experience not much campus culture.
2. California State University, Stanislaus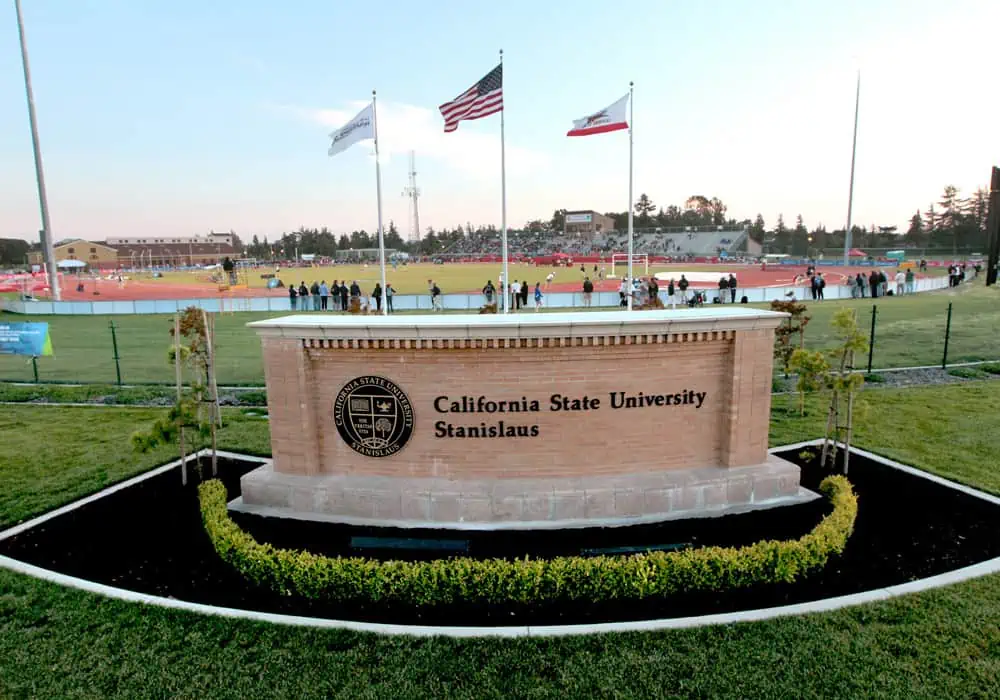 Unlike CSU Fresno, Cal State Stanislaus is not boring, and its small class sizes make it easy for students to make friends. With a 95% acceptance rate becoming a Stan State Warrior is not a Herculean task for the average Joe.
Stan State is ranked consistently among the top 20 colleges for veterans in the US. It is the only institution you can earn a BS degree in Cognitive Studies in the whole university system. Admitted students have an average GPA of 3.36.
3. California State University, Sacramento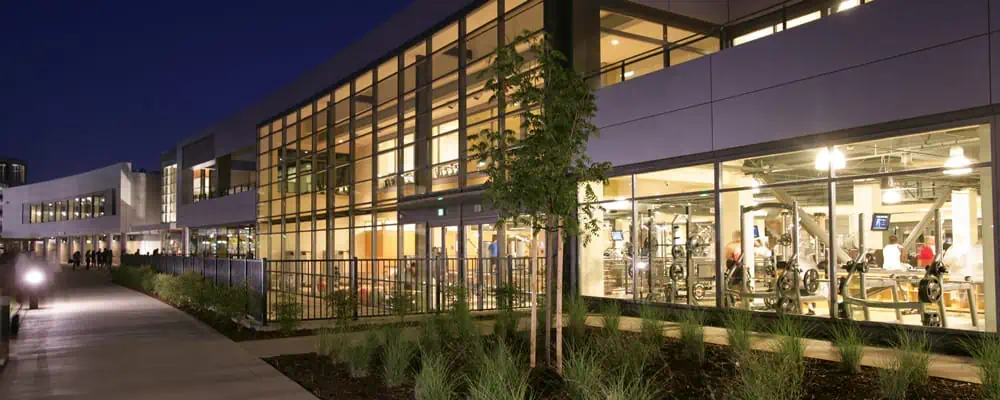 Last is CSU Sacramento, formally known as Sacramento State College. The school has a selectivity rate of 94%, and an average admitted student has a secondary school GPA of 3.3 on a 4.0 scale.
While it may have a high acceptance rate, Sac State is moderately selective for out-of-state or international students. CSUS is located in one of the most culturally diverse cities in the nation, and this reflects in the diversity of its student body.
The list of the easiest CSU schools to get into does not stop here. We still have some Cal State University system campuses that are less competitive regarding admission. For example, San Francisco State University has an admit rate of 93%.
Hardest CSU Schools to get into
Let's review the top 3 hardest California State University system campuses to get into in 2023. While these institutions are quite selective, they are nothing compared to the likes of UCLA or Berkeley in terms of acceptance rates.
1. California Polytechnic San Luis Obispo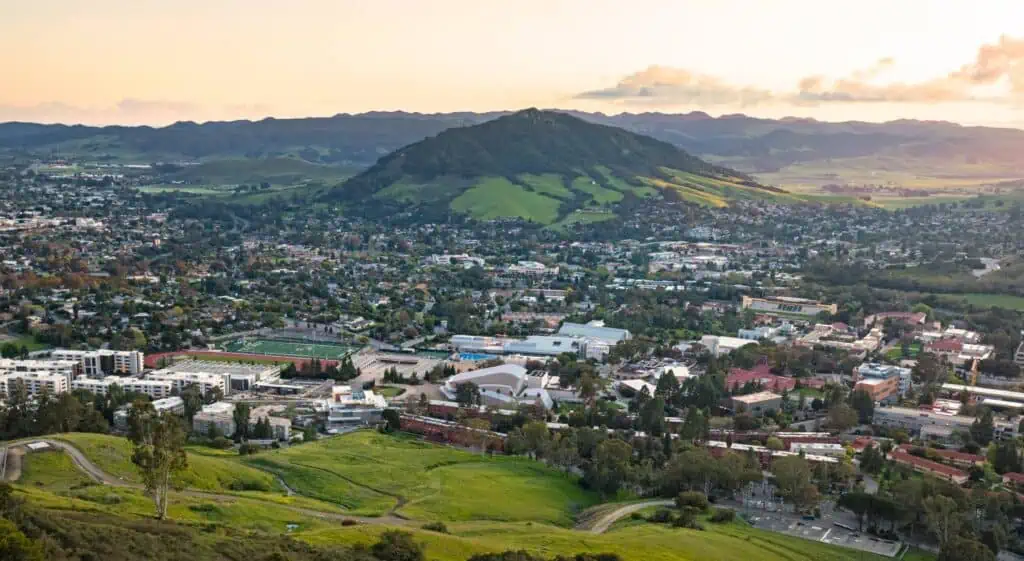 With an acceptance rate of 29.3% for fall 2022, Cal Poly SLO is the hardest CSU school to enter. Also, it is one of the best public universities at the Master's level in the West.
Admitted students have an average secondary school GPA of 4.17. Since Cal Poly is an impacted campus, its more than 60 majors are competitive. Conversely, students can access good recruitment opportunities, and the weather is pleasant.
2. San Diego State University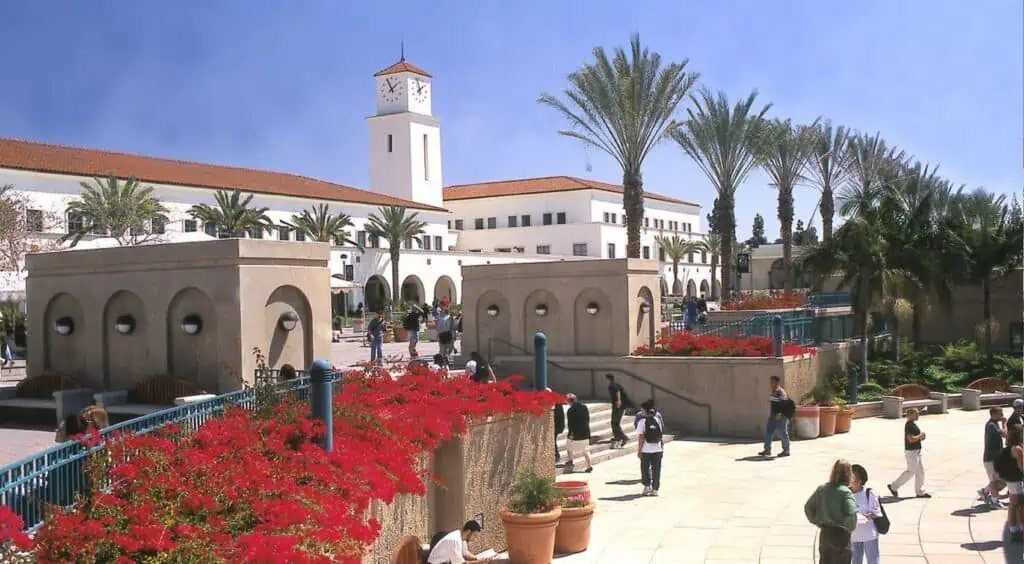 Also known as SDSU, CSU San Diego has an acceptance rate of 38% with a 20% yield and is the second toughest campus in the CSU system to get into. Admitted first-year students have an average GPA of 3.81.
The beautiful public research university on California's Pacific coast receives over 60,000 freshmen applications annually. San Diego State University is the Oldest higher institution in San Diego, with more than 35,000 students.
3. California State University, Long Beach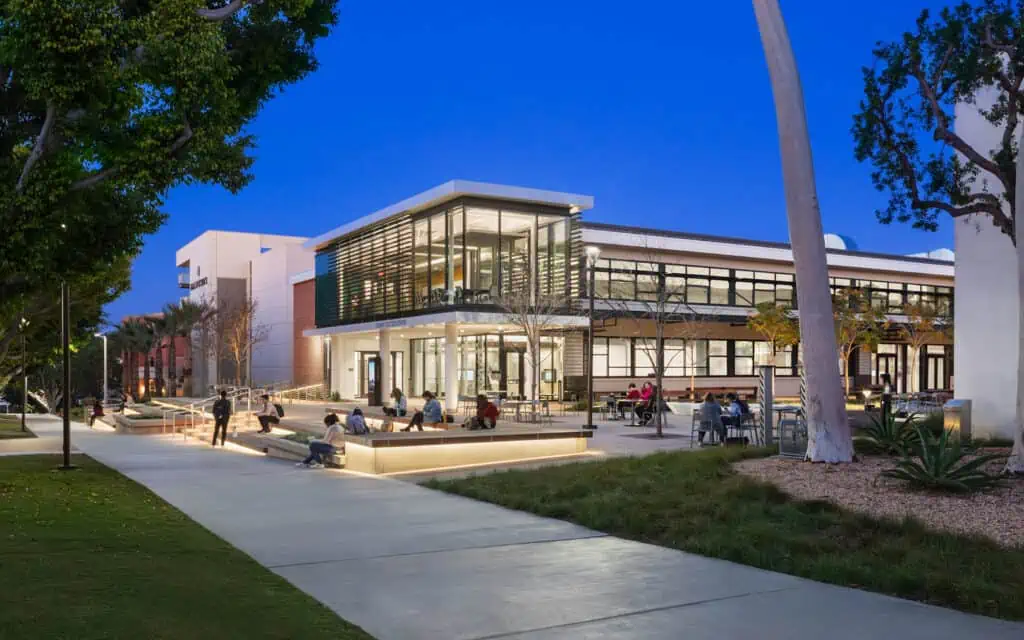 Among the 23 Cal State University system campuses, Long Beach State has one of the most diverse student bodies. With an admit rate of 46.9% and a 15.5% yield rate, getting into this university is no child's play.
Being a commuter school, over 90% of its admitted students live off campus (this is a plus if you are a typical introvert). Most students applying to CSU Long Beach go for majors in the College of Health and Human Services, followed by the Liberal Arts.
Conclusion
This article covered the acceptance rates for each California State University system campus and the easiest and hardest CSU schools to get into. The three hardest Cal State schools to get into include.
Cal Poly SLO
San Diego State University
CSU Long Beach
On the other hand, we reviewed the easiest Cal State schools to get into in 2023. These include.
Fresno State
CSU Stan
Sac State
With this, we have come to the end of this article. I hope you enjoyed reading it. Kindly share it with others; thanks!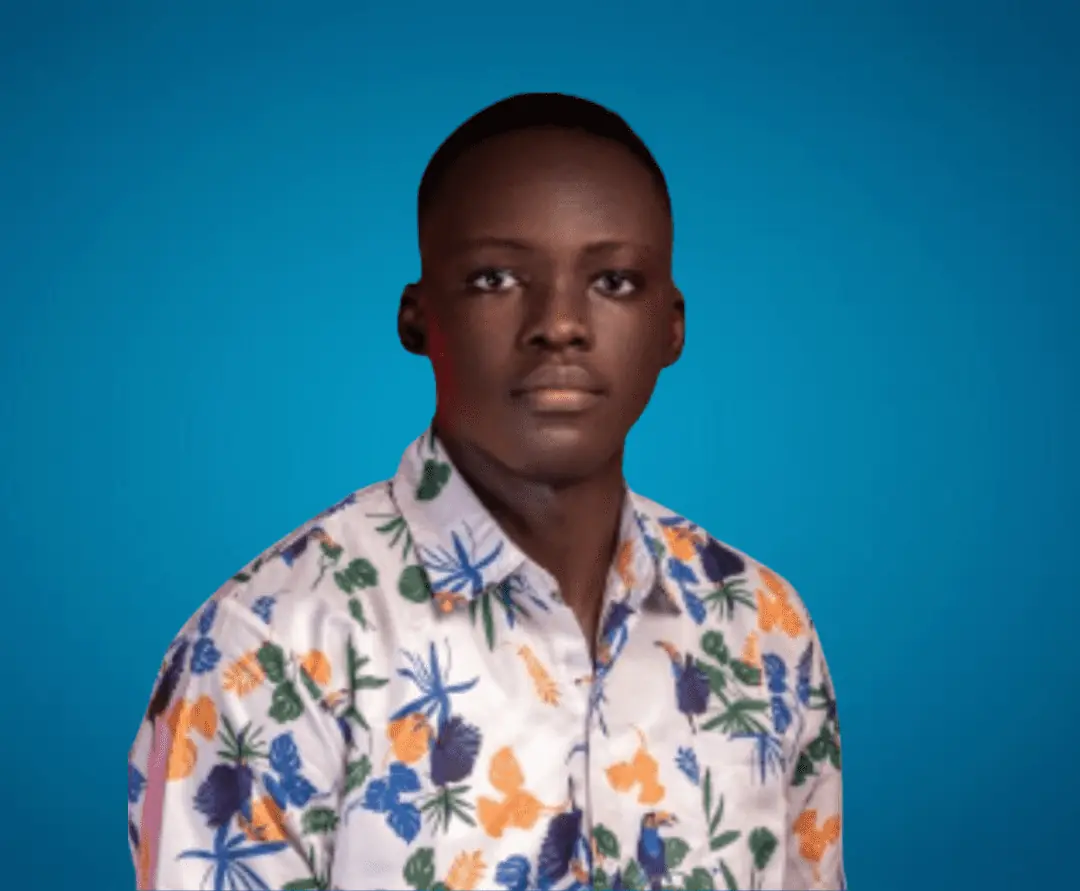 Sam is a brilliant young Nigerian biochemistry student and an aspiring entrepreneur. Despite facing many challenges, he has never lost his passion for learning and drive to make a difference in the world. Read more about him here.
Was this article helpful?