It isn't easy to get into physical therapy school. Regardless of how decent your GPA might be, getting into one of the best physical therapy schools in the United States isn't certain.
So, don't worry; in this post, we've compiled a list of the easiest physical therapy schools to get into and a step-by-step guide on how to apply.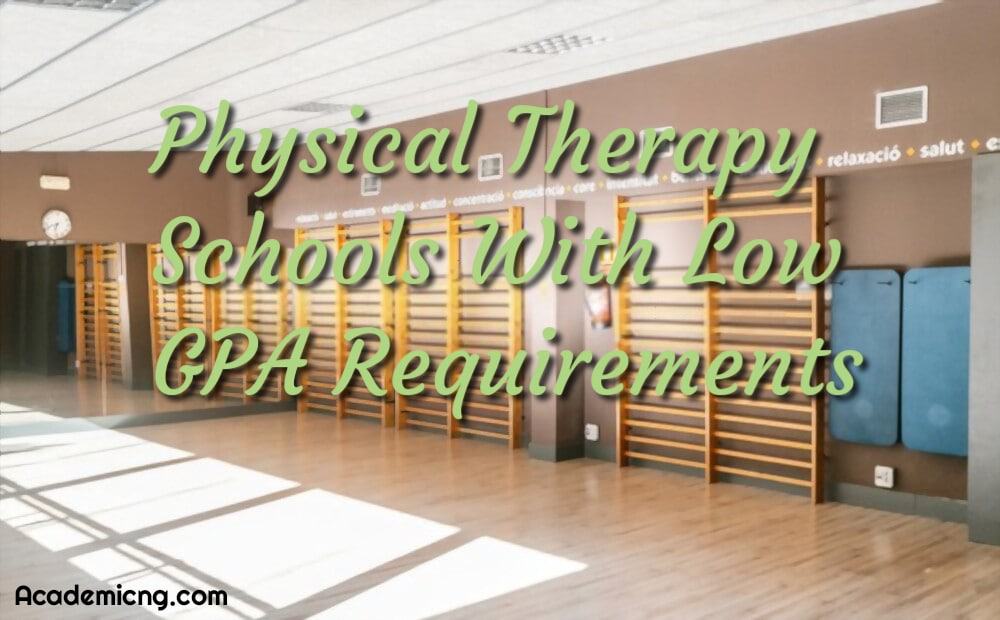 About Physical Therapy Schools
Physical therapy (PT), commonly known as physiotherapy, is an allied health profession that attempts to relieve pain and improve your ability to function, move, and live.
A physical therapist is a trained and licensed medical professional with experience in diagnosing physical abnormalities, restoring physical function and mobility, maintaining physical function, and promoting physical activity and proper function, according to the American Physical Therapy Association (APTA).
During several years of training, physical therapists study biology, anatomy, cellular histology, physiology, exercise physiology, biomechanics, kinesiology, neuroscience, pathology, cardiovascular and pulmonary, endocrine and metabolic, and musculoskeletal sciences.
As a result of the importance of physical therapists, the PT schools' admission process has gotten more demanding and tough. Students will find it extremely difficult to acquire admission due to this. Some of these colleges, however, have less stringent admissions procedures than others.
This article on the simplest physical therapy colleges should help you analyze alternatives and give you the physical therapy schools that accept students with low GPAs.
Importance of Physical Therapy Schools
Since the profession was first established about 100 years ago, physical therapy colleges have gone a long way. Below are some of the good points:
The Doctor of Physical Therapy results from all authorized PT programs (DPT). Transitional DPT (t-DPT) programs are intended to assist practicing physical therapists in expanding their knowledge.
Additionally, PT improves your clinical skills and allows you to learn about recent advances in physiotherapy. Earning a PT/transitional DPT keeps you from falling behind.
Furthermore, students will be able to be exposed to a dynamic setting while learning in a real-life situation under the guidance of a qualified physical therapist.
RECOMMENDED:
Requirements for Admission to a Physical Therapy School?
To attend PT school in the United States and work as a physiotherapist, you must first understand the most crucial PT school admission criteria.
This will assist you in properly preparing for any school application.
GPA Requirements For Physical Therapy Schools
Physiotherapy schools often require you to have completed or be working on a four-year bachelor's degree. As a result, your GPA from your undergraduate studies will be required for admission to any school, which is highly significant.
In addition, the higher your GPA, the more likely you are to get accepted into any physiotherapy program in the United States. Most physiotherapy schools in the United States generally accept a 3.0 GPA as part of their admissions requirements.
Admissions Exam (GRE)
A good GRE score is also required for admission to any physiotherapy school in the United States.
Nonetheless, average admitted GRE scores for the verbal component are around 155, 154 for the quantitative section, and 4.0-4.5 for the writing section.
CASper Test (Online)
CASPer is a computerized test used to evaluate non-cognitive skills and interpersonal qualities that we believe are vital for successful students and alumni of the PT program.
It will be used with the other resources we utilize for application screening.
Recommendation Letter
You'll need a recommendation letter if you want to work as a physical therapist.
A minimum of two letters of recommendation from licensed physical therapists and two letters of recommendation from upper-level lecturers are required.
Two References: As part of the admissions process, you will need two recommendations from two physical therapists.
Volunteer Experience of the Applicant
PT programs frequently require a certain number of volunteer or work hours under the supervision of a licensed physical therapist.
We advise keeping in some time even if the university you want to attend does not provide them. It will make your life at school a lot easier. Make a concerted effort to practice for at least 50 hours.
Where you get this experience is entirely up to you and your objectives. Although it is not always practicable, you should try to get experience in the field in which you plan to work.
Real-world experience can be gained at rehabilitation centers, long-term care facilities, and fitness programs, among other places.
How to Get into Physical Therapy School Despite a Low GPA
You can get into physical therapy school with a low GPA, but it all depends on your GPA.
The truth is that most institutions will not allow you to enroll unless you have a 3.0 GPA. However, don't stop at that line; aim to get as close to 4.0 as possible. The higher it is, the more likely you are to get accepted into a physical therapy program.
Here are PT Schools that accept low GPA requirements:
University of Illinois at Chicago
Daemen College
CSU Northridge
Bellarmine University
AT Still University
East Tennessee State University
Emory & Henry College
Regis University
Shenandoah University
Southwest Baptist University
Touro University
University of Kentucky
University of Oklahoma Health Sciences Center
Nonetheless, in case these schools didn't work out best. It's recommended that you take new classes that you can ace or repeat classes that you failed to improve your GPA score.
Easiest Physical Therapy Schools 2023
If you believe physical therapy is the right career, you need to start preparing your application.
In the majority of DPT programs, a minimum GPA is required. These minimum scores vary by institution but might be low compared to the average GPA of those admitted.
They are as follows:
University of Illinois at Chicago
University of Oklahoma Health Sciences Center (Requires a minimum GPA of 2.75)
University of Kentucky
University of Mary
Physical Therapy Schools With Low GPA Requirements
Now that you're aware of the requirements, it's time to see which PT schools are the most straightforward to get admission into.
As you might expect, these institutions have low requirements, which implies you won't have to put in as much effort to get into them. The physical therapy schools listed below have modest GPA requirements, yet they are extremely difficult to get into.
University of Iowa
On our list of the easiest PT schools to get into, the University of Iowa ranks first. In 2021, Iowa State University had an acceptance rate of 82.55 percent, with over 21.000 students admitted out of nearly 26.000 applicants.
Nonetheless, compared to other universities, its criteria aren't as lenient.
Take a look at the following:
The university does not state how many observation hours are required to apply for whatever explanation. At the very least, it provides you with actionable guidance on how to complete these hours. Before applying, I'd strive for at least 50 hours of observation work.
A minimum 3.0 GPA in undergraduate studies.
This university is at the top of the list since no letters of recommendation are required.
The eight necessary courses are biological sciences, physiology, anatomy, chemistry, physics, psychology, mathematics, and statistics.
Taking the GRE is also an important requirement.
PTCAS will be required.
No Letter of Recommendation — Getting into this university is simple because it doesn't require letters of recommendation.
University of Delaware
The University of Delaware is an excellent place to begin if you want to pursue a physical therapy career.
What makes it so exceptional? Its modest standards and the fact that it offers the top-ranked DPT program in the United States. It has the best combination of requirements and post-graduation career chances.
And getting into this school is still quite simple. This university's physical therapy program has a 71.36 percent admission rate.
Requirements:
You must demonstrate that you have spent at least 50 hours watching a qualified physical therapist providing patient care. At least 25 when you apply, and the remaining 25 when you start school.
A minimum 3.0 GPA in undergraduate studies.
Three letters of recommendation are required: two from a registered physical therapist and one from a professor from an upper-level course you took.
7 prerequisite courses must be completed with a grade of C or better. On the university's website, you may find the list. This is where choosing a decent bachelor's degree is important.
Taking the GRE and passing it.
Application for PTCAS.
You may also examine the average undergraduate GPA of those accepted by going to the prerequisites page.
Baylor University
Baylor University provides an innovative DPT program that might be exactly up your alley and has a high admission rate (well, high relative to most others) of 45.33 percent. What are the requirements for admission to this school?
The following are the requirements:
Show that you spent at least 100 hours with a qualified physical therapist, either as a volunteer or as a paid employee.
An overall GPA of at least 3.0, but there's a catch: if you have a GPA of at least 3.50 over the last 60 semesters or 90 quarter-hour credits of coursework, you can get in with a GPA of less than 3.0.
Two references must be submitted using the PTCAS system.
Within the last five years, you must have passed the GRE test.
Completion of an admissions interview with flying colors.
All prerequisite courses must be completed (biology, chemistry, general physics, human anatomy and physiology, statistics, psychology, abnormal or developmental psychology, and English composition or writing).
If you want to go to PT school, the fact that you only need two references is fantastic news. Not everyone has the resources to obtain many letters of recommendation from various sources.
University of Washington
The University of Washington, another top PT school, has entrance requirements identical to those of the University of Delaware.
What you'll need is the following:
A minimum 3.0 GPA in undergraduate studies.
Three letters of recommendation are available. Although the website does not indicate who should obtain them, We recommend getting them from professional physical therapists and your lecturers.
50 hours of PT-related volunteer or employment experience
At least half of the necessary courses must be completed when you apply, and all must be completed by the time the program begins. Anatomy and physiology, biology (2 courses), chemistry (2 courses), physics (2 courses), psychology, behavioral science, and statistics are all required subjects.
Application for PTCAS
Meeting these requirements is essential once more.
University of Miami
The University of Miami is a public research university in Miami, Florida. Admission into this university is quite simple, as this is the point at which acceptance rates begin to plummet.
However, getting into this institution may appear difficult, with a 27.13 percent admission rate. Don't worry. You'll still be able to make it if you meet the following criteria:
A minimum of 100 hours of hands-on experience or observation in physical therapy is required.
Three or four letters of recommendation must be submitted. A licensed physiotherapist must provide at least one of these.
Scores from a recent GRE must be submitted.
Pass the on-site interview with the admissions officer.
The University of Miami is a rare school requiring a baccalaureate degree in a relevant discipline. While some colleges want you to have completed specified courses, others require you to have completed all of them.
English composition or writing, statistics, psychology, general biology, general chemistry I and II, human anatomy, and human physiology with a 3.0 or B average.
A PTCAS application will be necessary as well.
Conclusion
Physical Therapy schools are not easy to get admission into; even the schools with the lowest prerequisites require you to maximize the effort to be accepted.
However, accomplishing the necessary things, such as promptly preparing and obtaining your admission requirements, is a step toward gaining admission quickly.
This article, I believe, is excellent to give you a start. Please share it with your friends.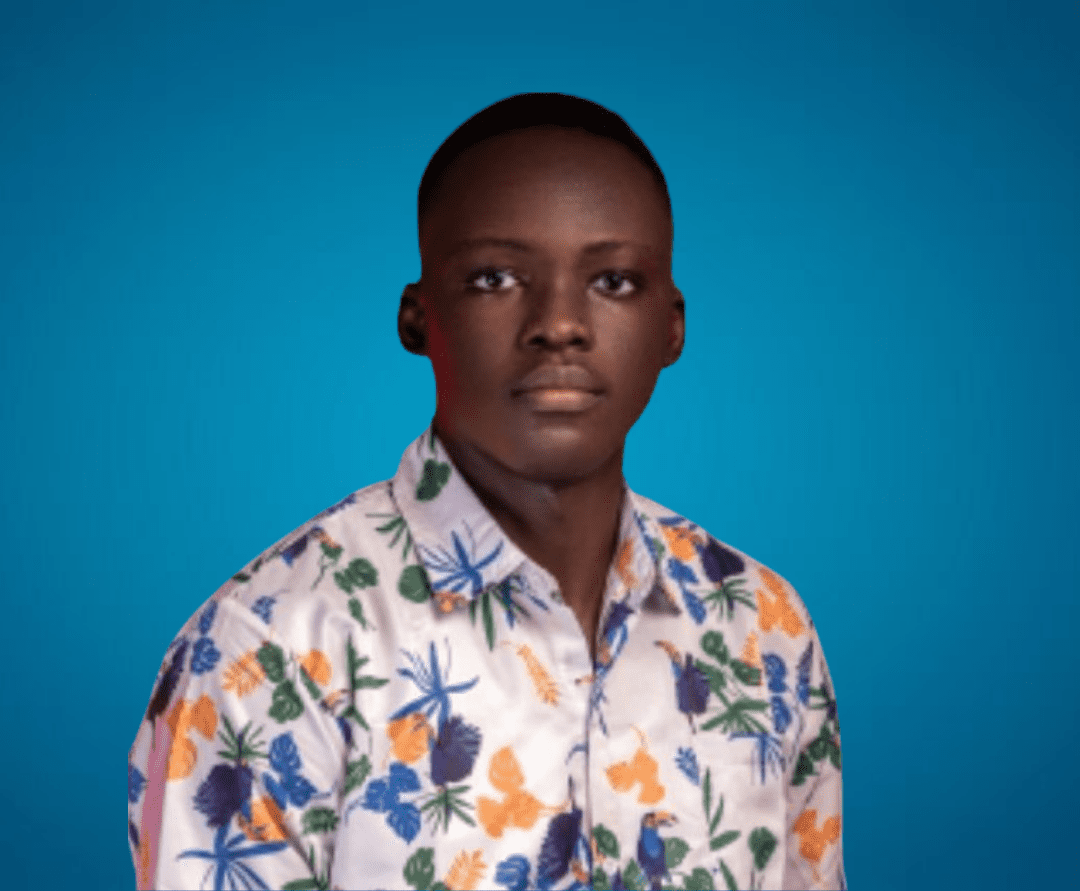 Sam is a brilliant young Nigerian biochemistry student and an aspiring entrepreneur. Despite facing many challenges, he has never lost his passion for learning and drive to make a difference in the world. Read more about him here.
Was this article helpful?