Are there even OT schools with low GPA requirements in 2022 for those who dream of becoming an occupational therapist in the future but are set back by their low GPA or scores?
Occupational therapy courses ought to be the right choice for people looking for a meaningful and lucrative profession in the healthcare area. One interesting part is that occupational therapists help patients live better and happier lives, which is a rewarding career.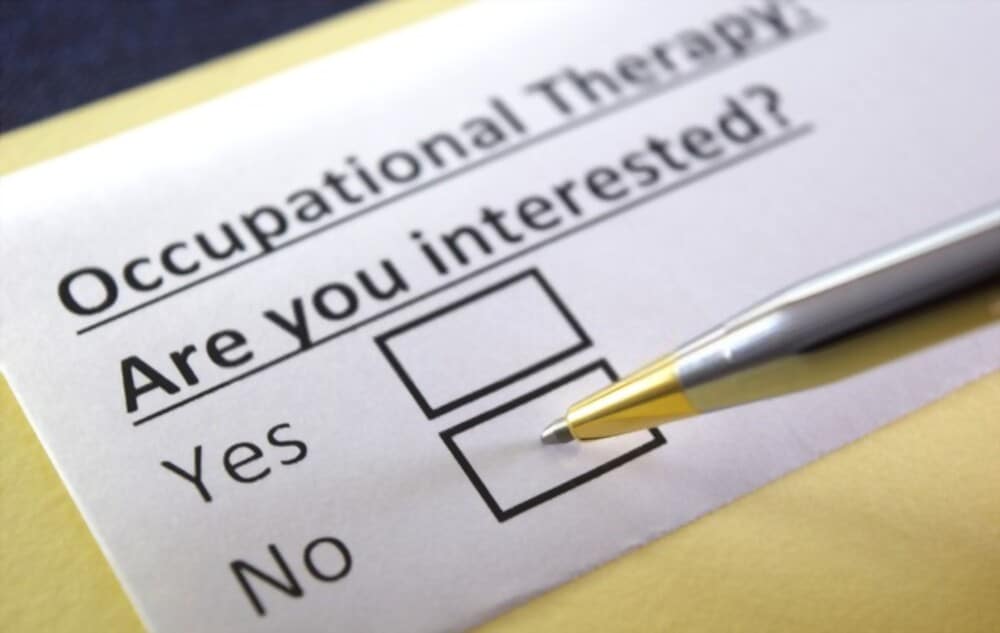 Many people aspire to work as occupational therapists, but many do not satisfy the GPA requirements to enroll in this program, which is offered by several colleges and universities.
Since you're looking for the most up-to-date info on the less competitive occupational therapy schools and universities that accept low GPAs, look no further since the article below has all you need to know and more.
What Does a Low GPA Mean?
A lot of college and university applicants are always yearning for a good grade point average. However, some do have below the required mark. Let's look at what a low GPA means.
For graduate school, a GPA of 2.99 or lower is considered low. You might not be able to get through some of the elite graduate schools in the world with a 3.0 undergraduate GPA, but perhaps you should still have plenty of choices.
In reality, many graduate schools are adopting a more holistic admissions strategy. This means they consider you as a whole person rather than just your numbers.
Your GRE or GMAT scores, for example, can be quite helpful throughout the admissions process. Your interview and essay, as well as your resume, can help you address your flaws.
Certainly, your GPA is significant since it informs schools about your academic performance. However, your poor grades do not automatically disqualify you.
A bachelor's degree is required before you can pursue a master's or doctoral degree in occupational therapy. Your bachelor's degree can be in any discipline or a wide range of disciplines for most graduate programs. The American Occupational Therapy Association (AOTA) does not have a specified major requirement.
According to The Student Doctor Network's Occupational Therapy Admissions Guide External link, OT schools have academic eligibility requirements for admission, such as a minimum GPA and prerequisite courses.
Biology, anatomy and physiology, human development, psychology, sociology, statistics, and medical terminology are common prerequisites. Other courses might be suggested.
What is the Minimum GPA Required for OT School?
Depending on the graduate school, the minimal undergrad grade point average (GPA) varies. The average GPA for students accepted into occupational therapy programs at North Central College is 3.5 or above.
Several occupational therapy programs may have a lower minimal GPA, but keep in mind that admission to occupational therapy programs is generally quite competitive.
If you want to become an occupational therapist, you'll have to keep excellent grades throughout your four-year degree program to meet OT graduate school admission standards. Specific areas, such as math and science courses, may have a higher GPA requirement.
You'll need to check with MOT programs about the GRE's required combined scores, which are often around 290, with 150 for verbal and 140 for quantitative. Programs may well have distinct verbal and quantitative requirements or both.
Admissions & Application Process in Occupational Therapy Schools
First, you should have in mind that the program faculty will assess your entry for indicators of academic preparedness and your potential to become a prominent occupational therapy practitioner.
The following criteria will be used to evaluate applicants:
Performance in the classroom
A regionally accredited bachelor's or master's degree is required.
Extracurricular and interpersonal life experiences with a minimum GPA of 3.0
Experiences, studies, and qualifications suggest a desire to pursue a career as an occupational therapist.
Demonstrated compassion for people from various origins and the community in which they live.
Good judgment, intelligence, empathic reasoning, ethical behavior, and strong personal accountability have all been demonstrated.
Candidates with a cumulative GPA of 3.0 or higher are the most likely to succeed.
Because the NAU OTD program takes a holistic approach to education, applicants with an overall undergraduate GPA of less than 3.0 may be evaluated if there are substantial reasons for the lower GPA and they have a least 3.0 GPA in the prerequisite courses.
A 3.0 GPA in the last two years of undergraduate studies, signs of strong good trends in GPA growth, and experience components/qualifications are among the other considerations.
Requirements for Entry into the OTD Program
The following are the basic requirements for entry into an occupational therapy program:
Academic Experience
A regionally accredited bachelor's or master's degree is required.
A minimum GPA of 3.0 is required.
Prerequisite Coursework
Biology (6 credits) OR biology (3 credits) AND chemistry (3 credits). A lab that supports human biology must be included in the biology credits.
Human anatomy and physiology (6 credits)
3 credit hours in statistics, particularly in applied or biostatistics
3 credits of ethics, with current health care and medicine topics
3 hours of abnormal psychology credit
6 credits above the foundational level of human development, which must cover the full lifespan from conception to death. A child development course combined with an aging/gerontology course OR a 3-credit course covering the full lifespan and a 3-credit course on human development, such as health, cognition, social perception, personality, or gender, can be used to meet this need.
6 credits in sociology or social justice above the introductory level, including issues, development, structure, and/or functions of society.
Kindly complete the self-assessment form if you have any questions regarding whether or not certain courses fulfill necessary course requirements. The school's admissions committee will analyze your comments and respond as soon as possible via email.
Volunteering and Observation Hours — 40 hours watching two different occupational therapists, each working with different age groups in a different type of setting (minimum of 20 hours in each setting) AND 40 hours in at least two distinct community settings (agencies, programs, camps, etc.) addressing health, rehabilitation, disability, quality of life, community challenges, or sustainability for vulnerable, disabled, or disadvantaged individuals or populations
All college-level coursework transcripts — transcripts must be submitted to OTCAS and the NAU Graduate College Observation and Experiential Hours
Information demonstrating that a minimum of 80 hours of observation and experience have been completed (see above)
NAU Letters of Recommendation
Applicant Checklist
Academic Experience
Two letters of recommendation, one of which is from a qualified Occupational Therapist.
It is important to note that timely applications are required for acceptance into the program. When the application process begins in July, applicants are highly encouraged to begin entering data into the OTCAS system.
Final Admission for the First Semester
Students must meet the following prerequisite requirements before receiving final admission for the first semester:
Evidence of having received a bachelor's or master's degree from a regionally accredited institution.
All necessary coursework must be completed with a grade of C or better; There are no pass/fail grades.
Accordion Accord
All prerequisite coursework for the OTD program must be completed with a letter (A, B, C, D) or numerical (4.0, 3.0, 2.0, 1.0) grade. Prerequisite courses taken on a pass/fail or credit/no credit basis will not be accepted.
Also Read:
Occupational Therapy Course Career Scope, Jobs & Salary
Occupational therapy is a rapidly expanding field.
Occupational therapist employment is expected to expand 18 percent between 2018 and 2028, substantially faster than the average for all occupations, according to the US Bureau of Labor Statistics. With a master's degree in occupational therapy, the median compensation is $84,000.
There are a variety of occupational therapy majors to choose from.
The following are some of them:
Psychology
Science of health
Science of physical activity
Biology
Other academic subjects that you are interested in
Several programs do not need applicants to have a bachelor's degree in any particular field. Most students applying to graduate OT programs at an accredited school have majored in scientific or healthcare-related subjects. There are a variety of majors to pick from that can bring you along the OT road, whether you want to study different sorts of psychology or different disciplines of chemistry. You might not be asking what you can do with a neuroscience degree, but you could be.
Steps to Become an Occupational Therapist
There are some processes involved in becoming a certified OT specialist. Below are some of the important ones you should meet before making the most of the profession:
You must be certified by the National Board for Certification in Occupational Therapy to work as an occupational therapist (NBCOT). Occupational therapy students can log onto NBCOT after graduation to examine the prerequisites for registering and taking the OT certification exam. The AOTA website has study materials for the exam.
Visit the Illinois Department of Financial and Professional Resources to learn how to get a license in the state of Illinois.
To obtain a license in another state, you must first research the requirements of that state.
That's it!
How Long Do You Have To Attend OT School?
Let's look at the duration you will have to study an Occupational Therapy course in college or university. From this information, you will be able to calculate when you will receive the certificate to become a professional in this health discipline.
After receiving your bachelor's degree, you'll need to enroll in a master's degree program to become an occupational therapist. To enter the profession, you must first complete an MOT program, which normally takes two years. A Ph.D. in occupational therapy is available in some programs (OTD).
Therapists must have a master's degree in occupational therapy that has been completely authorized by the American Occupational Therapy Association to be eligible for licensure (AOTA). In addition to classroom instruction, master's programs will offer considerable hands-on experience and fieldwork in hospitals, private practices, and other settings.
Are You a Good Candidate for Occupational Therapy?
Finally, when you consider an occupational therapy education, think about whether it's a suitable fit for your personality and people abilities. Other talents and attributes of occupational therapists, according to the Bureau of Labor Statistics:
Ability to adapt — When treating patients, occupational therapists must be adaptable. As not every type of therapy will be effective for every patient, therapists may need to be creative in identifying the treatment plans and adaptive equipment that will best meet each need of the patient.
Communication abilities — Occupational therapists must pay close attention to what patients say and describe what they hear. Therapists must properly describe the patient's treatment plan and any progress made when talking with other members of the patient's medical team.
Kindness — Occupational therapists are typically motivated by a desire to assist others and improve their quality of life. When supporting a patient with personal tasks, therapists must be sensitive to the patient's requirements and concerns.
Interpersonal abilities — Because occupational therapists spend so much of their time teaching and explaining therapies to patients, they must win their patients' and families' confidence and respect.
Patience — It's aggravating to deal with injuries, illnesses, and impairments. An occupational therapist should also have the ability to deal with patients and have patience. This should form a greater part of their skills for this profession.
What Schools Offer Occupational Therapy?
Occupational therapy graduate schools are ranked by US News and World Report among 200 colleges and universities. You might want to look at a program like North Central College's dual admission program for undergraduates.
Next up, let's review the list of OT schools with low GPA requirements for 2022.
Occupational Therapy (OT) Schools with Low GPA Requirements
Occupational therapy courses are available at several colleges and universities in the United States. The ones with low GPA requirements can be identified using this number and the information provided in this article.
The OT schools with low GPA requirements include the following:
DePaul University
Western New Mexico, New Mexico
Salem State University
Vincennes University, Indiana
Community College of Baltimore County, Maryland
Eastern Michigan University
Townson University
Gannon University
Mississippi Gulf Coast Community College, Mississippi. …
Humboldt State University
East Mississippi Community College, Mississippi.
Those are the less competitive occupational therapy schools and they are the easiest OT schools to get into this year.
Conclusion
Occupational therapy is a common pick among students who want to work in a rewarding field that helps people live better lives.
Because most jobs in this sector demand a bachelor's degree, students may find it advantageous to enroll in one of the best OT schools with low GPA requirements.
We provided a guide on the admission procedures into OT Schools, as well as institutions with low GPA requirements, to assist students in finding the best schools.