After writing the unified tertiary matriculation examination, many students were denied admission. Gaining admission in Nigeria has been the major challenge some still face.
Is it easy or hard to gain admission in Nigeria? Let's get to know.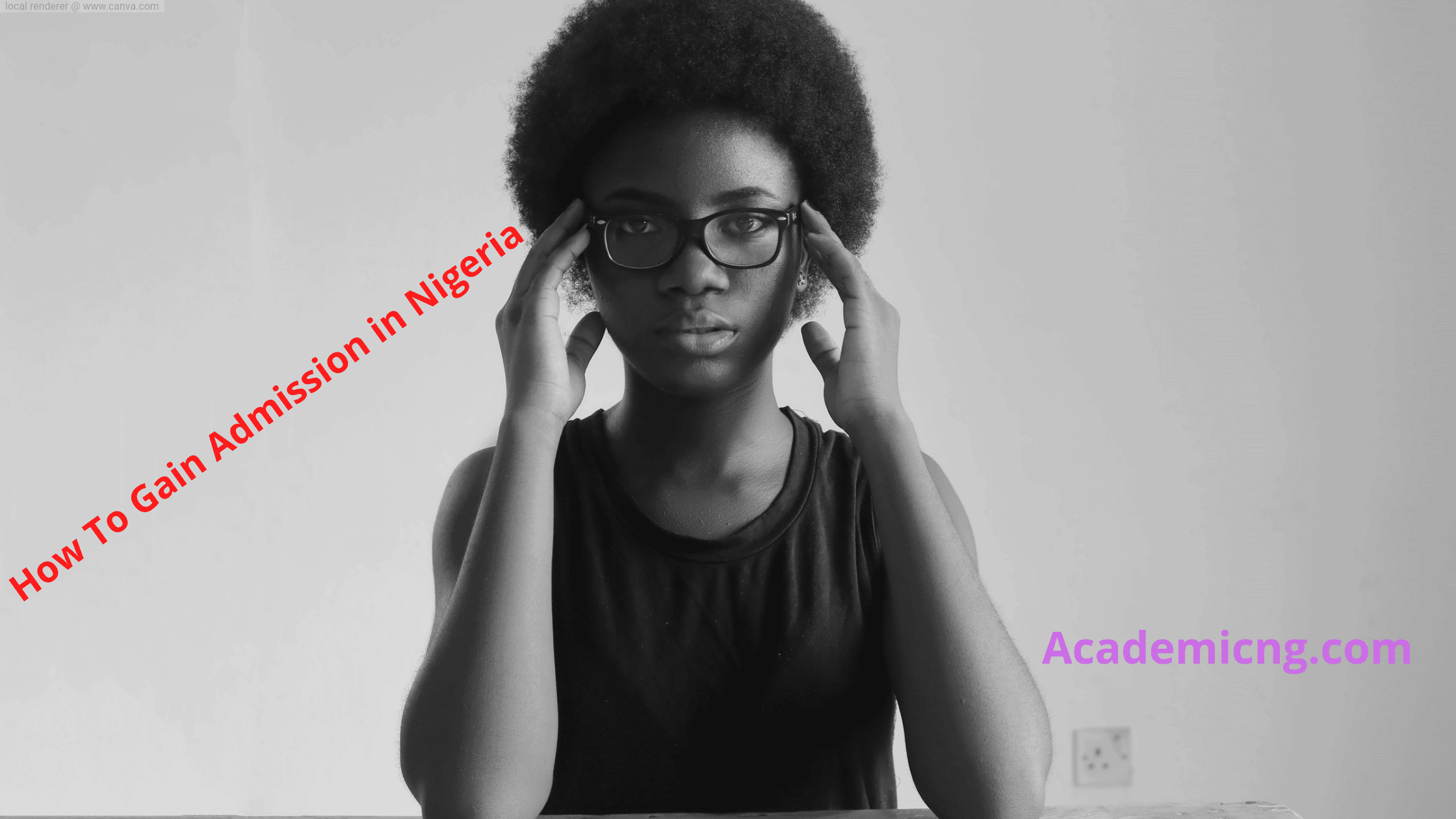 Not everybody who is rejected scored low. The fact that the score is high or low does not determine the race.
You don't have to rewrite UTME again. Today I'm going to give you an idea of how most the university accepts and what you might be penalized for if you're not cautious.
Reason for competition during admission in Nigeria
Concerning entry, all schools agree that they depend on certain rules given by the board overseeing them.
For example, all universities are regulated by the Nigeria University Commission (NUC). Since we all know that every university has the highest number of students to be admitted in a given year.
This is the main reason why not all students are admitted at the same time. This adds to what we call a system that picks qualified students and excludes them if they are not qualified.
There are some reasons why if you score high, you might be disqualified, but these reasons are unknown to you. Let's dive in.
Below are the issues that will be dealt with depending on the students' challenges on the subject above.
How To start processing admission in Nigeria
It started immediately after you picked your preferred institution during your JAMB registration.
 After successfully registering, your profile (bio-data ) is sent to the school for further processing. Other activities like buying the school forms follow.
What are the documents that I need to have before applying?
Before proceeding with the exercise, let's also look at the necessary documents you must have as an aspirant.
Do you think that the only thing you need is your jamb and your O'level result? If so, you're just going to extend your years at home.
All the documents below listed here should be made available as they will be requested during the screening exercise.
Otherwise, it may be an obstacle to your admission.
Requirements To Gain Admission in Nigeria
Ordinary Level Result: this should be the first thing you must have before putting yourself into the race.
I will always advise students to stop the use of awaiting results. Am not saying using it badly but always think twice and keep reading to know why I said so.  
Here is the accepted result to be presented. WAEC (West Africa Examination Council), GCE (General Certificate Examination), NECO (National Examination Council), and NABTEB ( National Business and Technical Examinations Board).
Note: you can either use one or combine (maximum two).
What are good grades?
I'm not going to say much about it because the board of directors of the above review has different grading systems.
Make sure you have at least five points in your compulsory subject, depending on the course you want to take.
Let us assume you want to study geology at Imo State University, and you have the below result.
English – C5
Mathematics – C6
Biology – A1
Chemistry -B3
Physics- B2
Geography – E8
Marketing – D7
Agric – B2
Data processing – A1
The above result will affect you. Although you have good grades in your five (5) compulsory subjects as a science student (Physics, Chemistry, Biology, English, and Mathematics).
You might be denied admission because you failed the prerequisite subject for the course, which is geography. Make sure you have a good grade in the subject that suits your course.
Also, aim at having grades like A or B to boost your chance of being admitted.
A'LEVEL RESULT – they include:
UTME result
IJMB result ( Interim Joint Matriculation Board )
JUPEB ( Joint Universities Preliminary Examinations Board )
ND result (National diploma)
There are other means aside from the ones listed above, but my focus is mainly on those who used their UTME result.
All other means will be discussed soon. Kindly subscribe below to get notified after publication.
UTME– As the name implies, "Unified," i.e., anybody within the country, including foreigners, may write it.
This has been the most popular mode of admission by any tertiary institution in Nigeria. It is carried out by the Joint Admission and Matriculation Board (JAMB).
Other credentials (optional)
Birth Certificate: This official document is issued attesting to the details of a person's birth.
This includes the name of the parents, the birth of the town/city, the occupation of the parents, etc.
You may have to submit this document to verify that the candidate seeking admission is admitted over the age.
Attestation letter: it is mostly issued by the local government to authenticate that you are truly an indigenous person of that particular state or town.
Here are two (2) reasons why you may be asked to scan and send it.
It will give you a chance to gain admission: if you are luckily an indigenous person or stay close to that school (catchment area), e.g., Am an indigenous Lagos State, and I reside in Ikorodu aspiring for biochemistry at Lagos State University (LASU), a friend of mine Ridwan who resides in Ado-Ekiti, Ekiti State also applied for the same course in that university. I scored 235 in jamb and 57 percent in their PUTME (Post UTME); he also scored 242 in jamb and 59 percent in the PUTME, but the fact that he scored 59 percent doesn't mean that he's got a very big chance of being admitted. The institution will look at our qualifications and add some points to my score later because I am a native of that region.
For reduction in tuition fee after you gain admission: in some institutions, indigene pay lesser than students from another region; submitting this keeps the institution aware you are an indigene. After getting the requirement as mentioned earlier, let's head over to the main difficulty an aspirant faces.
What you should prepare for to gain admission in Nigeria
Online screening: This is combined with your jamb score; this includes calculating your O'level grades.
Do I have to go there before I do that? Not really; visit any café or use your mobile phone if you're an ICT specialist, then browse through the school website to check the protocol.
How is my screening point calculated? It varies depending on the type you choose. Some school uses A1 as 8 points, while some use it as 6 points.
Those using 8 points might allow students to input E8, equal to 1 point, whereas those using 6 points won't allow such.
In this process, you need very good grades to meet your course criteria.
Only one of these will be done in a given year, they are now left to choose between the two, but keep in mind that some amount has been fixed for either of the two.
Post UTME: This is another examination prepared by the institution to check whether the candidate is fit for the department they aspire to.
This could be done in two ways ( Written / Computer-based test ) and will be done there. Write well to pass the test at least 50% and above.
The challenge of gaining admission in Nigeria
Every institution has its maximum number of applicants to be admitted.
Let 30,000 applicants apply for a particular university with different courses presumed; your school will look at the guidelines laid down by the N.U.C (Nigerian University Commission) before beginning any process.
About 1.5 million people write this exam each year, and no one prays to stay home after the test. This phase gives counteraction to many students.
We have so many competitive schools and programs that many aspire to receive.
For example, pharmacy, accounting, business administration, biochemistry, microbiology, entertainment and theatre art, English and literature studies, physiology and anatomy, and so on.
For each course, each institution is set to have different cut-off points so scoring it shows you are set to ride on.
If the maximum number of candidates to be admitted is higher than the number of applicants, then no that you have a good chance otherwise, students with a high score will be selected.
How To gain admission in Nigeria Easily in 2023
The solution is to follow the steps below, but don't forget that everything always lies in your hand.
Score above the requested mark: try as much as possible to smash any test being given to you during the exercise, and as you know that this can be achieved by reading often that is why I said it also lies in your hand.
Be prayerful: Although not everyone who meets the school requirement will gain admission, what I strongly believe in is prayer, and with God, all things are possible.
Be hopeful: be assured and trust that you will be accepted.
Give all the documentation you need: stop sending inaccessible credentials, as this may cause you to lose the race.
Always stay updated about the school news: visit the school portal at least twice a week and check their latest news to know the steps to take.
Why you may not gain admission in Naija
Use of Awaiting Result: As previously stated, O'level is one of the qualifications you need before consideration.
I'm not saying that using A.R. (awaiting result) is wrong, but what if your school publishes its putme / screening form before the result is released?
Just try to play a wise part. Get your result ready before you apply, although you may be able to select it on the jamb portal. However, your school might feel you need it.
O'LEVEL falsification: in a subject where you have F9, and you enter B3 because your score is wrong.
Although you may be admitted so, remember there is what we call O'LEVEL verification. After entry, you may be asked to tender your performance report before granting permission to continue with other registrations.
Late registration: as I earlier said, try as much as possible to check the school website often to get early info about their means of admission.
Pay as soon as the form is released.
All fingers are not equal. Am not saying you should pay immediately after the portal opens, try to pay before the deadline.
Additional reasons
Wrong subject combination: Imagine someone in the art department choosing English, Government, commerce, and biology.
It sounds funny, but it once happened to one of my candidates who want to study business administration.
Nobody will accept that don't be in haste to choose the correct subject that goes along with your course. This won't allow you to be disqualified after you gain admission.
If peradventure you choose the wrong one, contact us or visit any nearby CBT center before writing the exam for correction.
Not choosing the institution first or at all: During your registration, you will be asked to input four institutions/courses.
That is one federal university, one state university/private university, one polytechnic, and one college of education.
Please choose the one you must focus on first, state, private, or federal. They hardly choose candidates who choose them as the second choice.
Some don't consider them for admission, no matter how high their score is.
Some students don't even bother choosing them but apply for their form you might be admitted but you won't have the chance, someone, picking them first has.
How do I know if I was admitted?
After all said and done, will the school call me and tell me, or how will I get notified? Keep visiting our site to know if their list is out, then check with your jamb registration number.
Additional Tips For Your Admission Process in Nigeria
Make sure the school is accredited for the course: Do research about the course you want to put in for.
Confirm if the school you are choosing is fully approved for the program.
Connect with people there and ask questions or seek advice when needed.
Don't copy friends, i.e. going for the same course or institution. Apply for what you have passion and interest in.
Finally, before choosing a school, make sure you meet their requirements as listed above and keep yourself updated about them. I wish you all the best.
Warning; To gain admission without risk, don't apply for forms when it's late. Share this article if you found it useful; sharing is caring…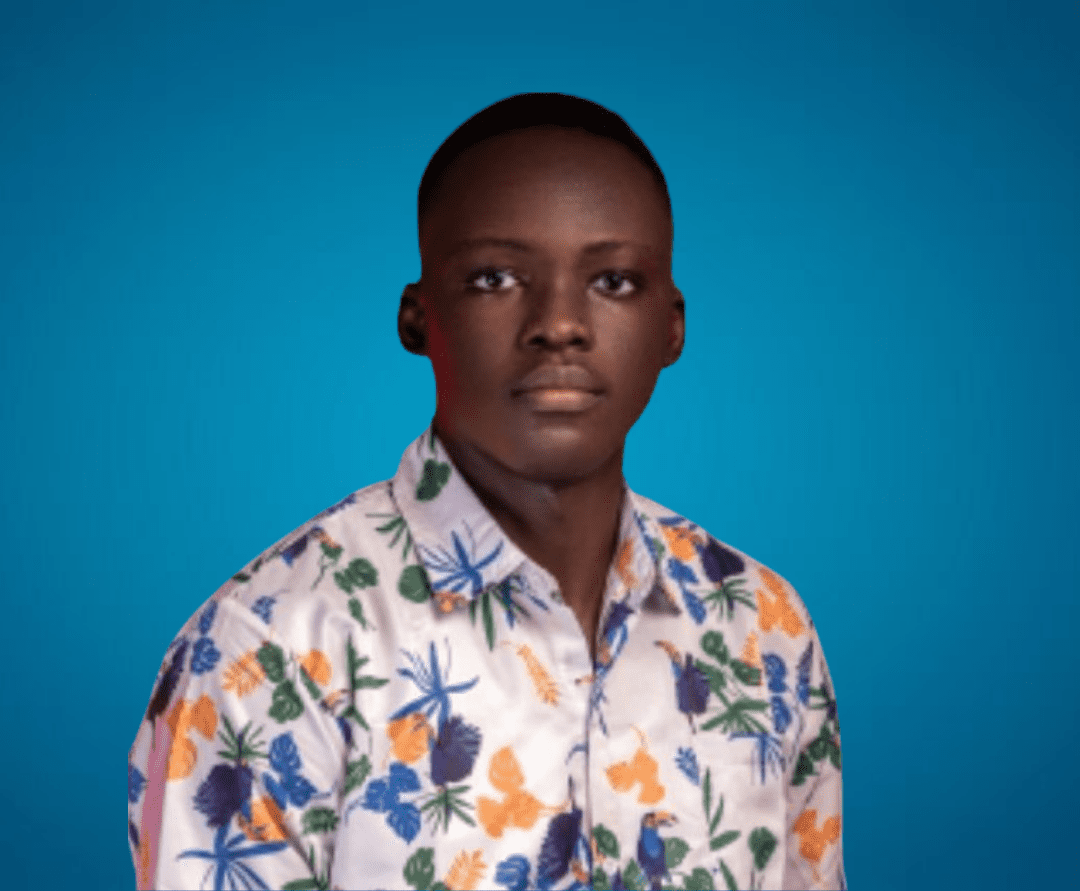 Sam is a brilliant young Nigerian biochemistry student and an aspiring entrepreneur. Despite facing many challenges, he has never lost his passion for learning and drive to make a difference in the world. Read more about him here.
Was this article helpful?