Are you a Nigerian student or a tertiary institution aspirant finding how to upload WAEC/NECO results on the JAMB portal? If yes, then you must go through this.
You should be aware that the Joint Admissions and Matriculation Board (JAMB) does not give admissions to applicants who do not have their O' level results uploaded on the portal.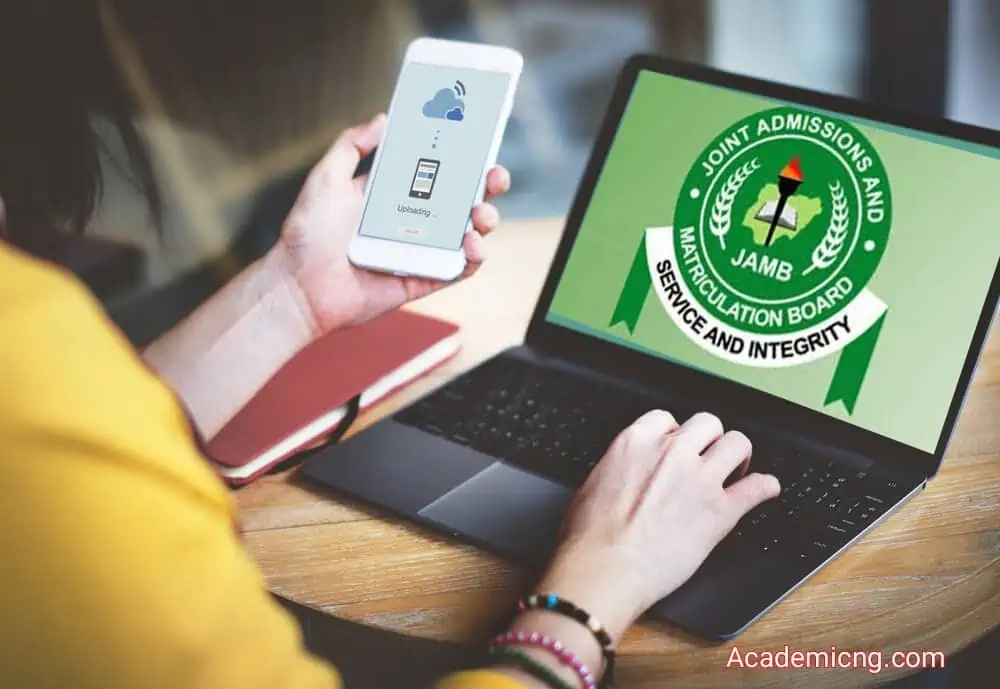 Your O'Level result can either be your WAEC result, NECO result, NABTEB result, or any other Examination board acceptable by Nigerian Tertiary Institutions.
WAEC and other results are usually uploaded at the point of UTME/DE registrations but might be delayed for specific reasons. I'll mention some of them here.
Most students who register for JAMB UTME have not taken their WAEC examination and therefore lack O-level results for registration.
Here's the solution provided. You can use the Awaiting Result (A/R) option.
This allows you to complete your UTME registration and leave the O'level result space blank.
After finishing your WAEC examination, you have to go back and fill it out. Unfortunately, some forget to do this.
Many students in tertiary institutions complain about not getting admission from JAMB, without knowing the reasons behind it.
I'll also show you some things that can delay your admission to the Joint Admissions and Matriculation Board.
I will show you how to upload your O'level result on JAMB portal using a phone.
How To Upload NECO/WAEC Result On JAMB Portal Using Phone
Uploading your WAEC or NECO result on the JAMB portal might seem a bit stressful and tiring but I will show you how you can make it very easy for yourself.
Have you heard about JAMB CAPS? I bet you have so I won't be talking much about it now.
CAPS is an acronym for Central Admissions Processing System. This system was introduced by JAMB some years back to help replace the manual admission process by automating it.
If you used Awaiting Results (A/R) and want to upload it now, you must do so on JAMB CAPS. Follow this process to do so;
1. Go to any JAMB Accredited Centre or Cafe
This is simple to find. Look for places where JAMB registrations are taken or any cyber cafe near you. I believe I have simplified it as well as possible.
You should have one of these centers in mind already. Pick one you are okay with and go there with a hard copy of your WAEC or NECO result.
2. Let the attendant know what has brought you there.
Many things can take you to a JAMB center such as Change of course/institution, and correction of data, to mention a few.
Therefore, you must let the attendant know exactly what brings you there. This will help him, or her give you the right direction.
3. Start Uploading Your Result on the JAMB Portal
You will be directed to a room where they will attend to you. They will ask for your profile code or email address.
The hard copy of your WAEC or NECO result will be scanned and uploaded to your JAMB CAPS.
4. Confirm it has been uploaded before leaving the center.
Login to your JAMB CAPS portal and check if the uploaded O-level result has been reflected.
If it has reflected, you can leave the center, but if it hasn't, stay back and explain the situation. It is an automatic process and does not take time at all.
If you want to upload WAEC results on the JAMB portal using your phone, you should have a scanner.
Most phone scanning apps usually add a watermark to the scanned documents, so it's better you do it at a cafe if you don't have a scanner.
To check your o'level result on the jamb portal, go to www.jamb.org.ng/o'level result upload and see if it is there.
JAMB uploading of result deadline 2023
There's no exact JAMB uploading of result closing date, but you should upload your result before your school releases their post utme or screening forms.
If WAEC or NECO has not yet released your result, you need to upload it as soon as it is released to avoid forfeiting your admission.
Is it compulsory to upload O'level results on the JAMB portal?
If your o'level result is already on the portal, there's no need to re-upload it on the JAMB portal.
It is compulsory for those who made use of awaiting results in JAMB.
Common reasons for the delay in JAMB Admissions
Let me make this clear. Your choice of institution can offer you admission, but not from JAMB.
JAMB Admission is very important as students cannot complete their final clearance during convocation without it.
This means they won't get their cert and will not be opportune to participate in the National Youth Service Program.
1. Unable to meet the admission requirements
Many times, students lose JAMB admission for this cause. Do not forget that JAMB releases cut-off marks for Universities, Polytechnics, and Colleges every admission year.
For example, JAMB 2019/2020 cut-off mark for Federal and State Universities was pegged at 180.
Aspirants who chose those categories of Federal Universities without scoring up to the cut-off mark wouldn't be offered JAMB admission. It's as simple as that.
This is usually considered first before any other thing. So, before choosing any Nigerian institution during your JAMB UTME registration, ensure you meet the requirements for entry.
However, there are cases whereby you won't meet the requirements of the school you chose even after completing your registration.
This is exactly why the Joint Admissions and Matriculation Board (JAMB) introduced the Change of Institution feature on its website.
This feature allows you to change your already-selected institution to a new one, which you must meet the entry requirements.
2. Filling Incorrect details or information
During your JAMB registration, you will be asked to provide personal details like your Date of birth, State of Origin, and many other things. Please ensure all this information is correct.
If any discrepancy is found in the details you have provided to the Joint Admissions and Matriculation Board (JAMB), you might put your admission at stake and lose it in the process.
3. Failure to upload your WAEC or NECO result on the JAMB Portal
Your O'level results, e.g., Your WAEC or NECO results, serve as a major credential for you to gain admission into any tertiary institution.
Asides from uploading your NECO or WAEC result to your school portal, you also have to upload it to the JAMB portal.
When students fail to do this, their admissions become prone to forfeiture.
You might just get admitted to the school but not get admission from JAMB. I already told you the implication of this.
So, if you noticed your admission from JAMB is being delayed, you should check all the reasons I have mentioned here. At least one of them must be the issue on the ground.
However, there are other reasons why your JAMB admission might be delayed or even, in some cases, forfeited.
Have any questions? Drop them below, and don't forget to share this article with your colleagues.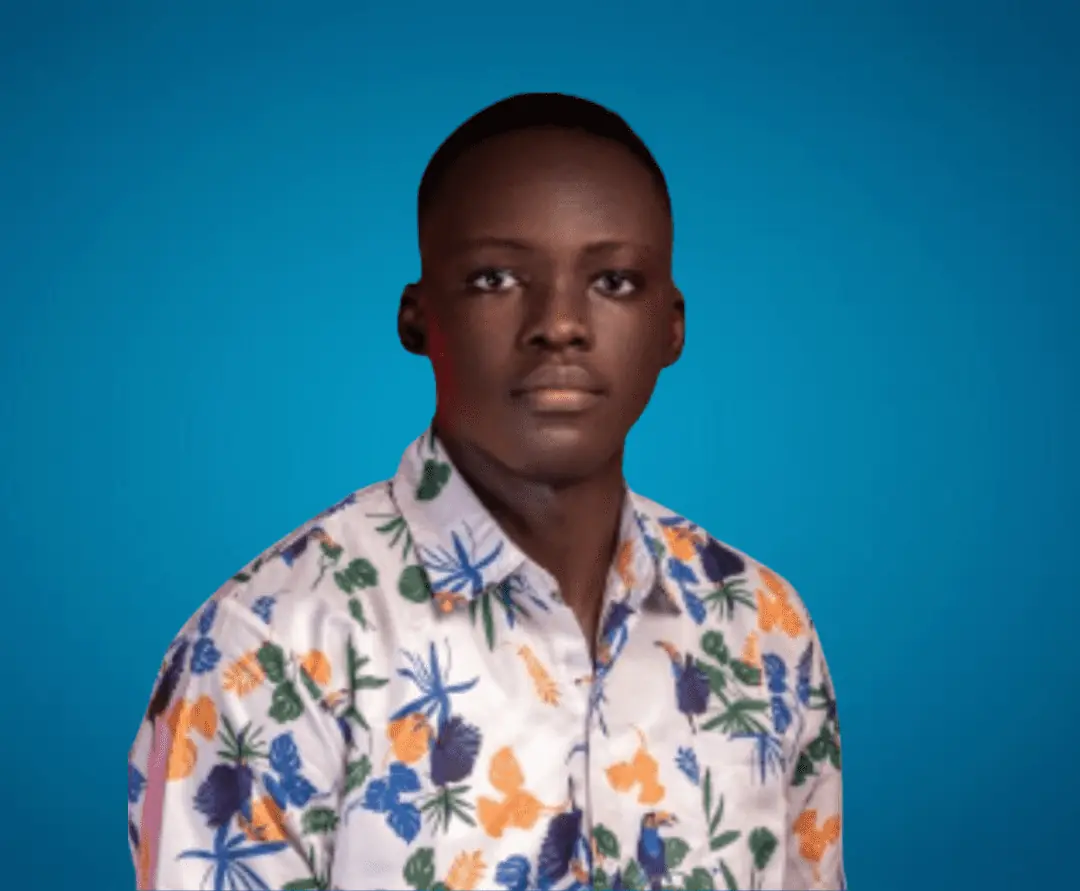 Sam is a brilliant young Nigerian biochemistry student and an aspiring entrepreneur. Despite facing many challenges, he has never lost his passion for learning and drive to make a difference in the world. Read more about him here.
Was this article helpful?