JAMB Result 2023/2024 Checker Portal Login For Candidates can now be accessed to see your UTME scores.

The long-anticipated results of candidates who sat for the Unified Tertiary Matriculation Examination (UTME) are finally out. I am sure you are willing to get an update about the 2023 JAMB result. You are at the right place.
A proven fact is that most candidates fear checking their results. Immediately after the UTME result is out, some will intentionally ignore checking their result. Many wait for weeks before they finally check.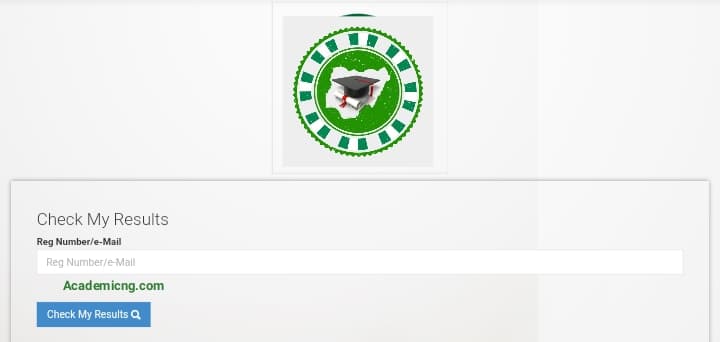 To date, I still seem not to believe people fail jamb. You either score high or low.
As much as the primary aim of sitting for the exam is to get admitted into a tertiary institution, I don't accept that people fail. One thing that could happen is you score above or below your desired institution cut-off mark.
How to Check JAMB Result 2023 with Registration number
Read the steps below on how to check and print your result successfully.

STEP 1. Go to the JAMB result checker portal using the button below

STEP 2. After that, you will be required to insert either your JAMB registration number or email address. Put in any of the two.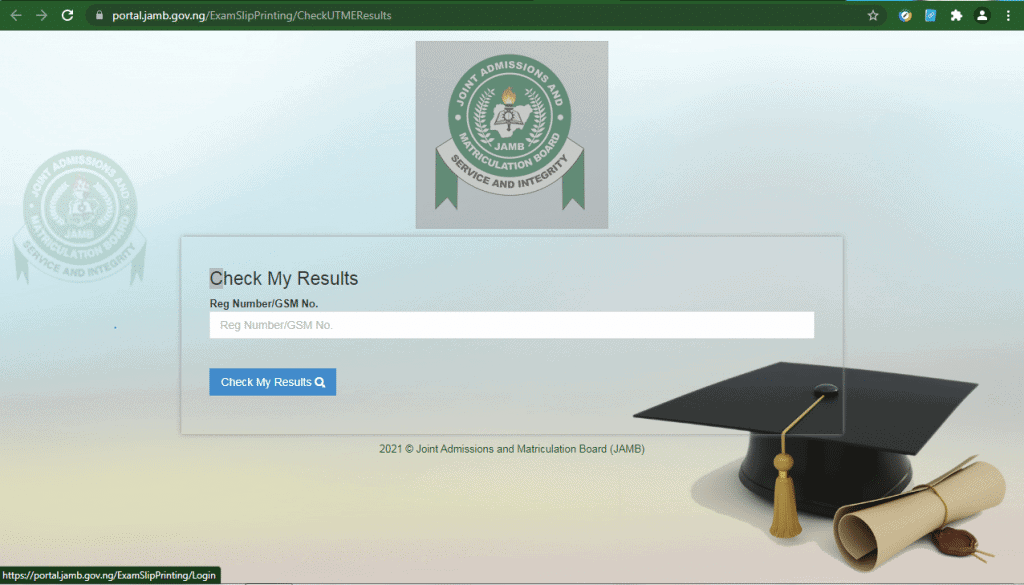 STEP 3. Below the space where you inserted your email address or JAMB registration number, click check my result.

STEP 4. Then the next page will show your result. You can click on the print button below if you are ready to print it out.
How Many Times Can I Check My JAMB Result?
You can check your result on the JAMB results checker portal unlimited times (as much as you want).
There are no restrictions or limits for checking results on www.jamb.gov.ng or www.jamb.org.ng (JAMB's former website domain).
The same thing applies to the printing of the original UTME results. You can print as much as you need, provided you have a lot of money to spend since printing is now expensive in Nigeria.
Can I Check the JAMB Result using a Phone?
Yes, you are free to check your result on your phone as far as it has been released online for checking.
Whether you are using Android, iPhone, or even your browser doesn't matter. Use the link to check the UTME results I dropped above.
You can't print your result slip out using your phone, but you can save it as a PDF and then take it to any cyber cafe near you for printing (this will reduce the cost).
Has JAMB result 2023 been released?
No, the 2023 Unified Tertiary Matriculation Examination result has not yet been released. The results can be checked through the SMS method explained below.
The majority of the students who sat for the exam have been able to access their results. Are you among those who are yet to check and print their results? Worry less; you are at the right place.
Is the JAMB portal open for checking results?
It takes two days to a week (maximum) for the results to be released after the examination. The marking is done with the aid of computers, while the evaluation and crosschecking are done by JAMB staff.
Millions of people sit for this exam every year, so it takes time for the answers to be marked and scores processed. Just calm down and pray for a good score.
How To Check JAMB Results Through SMS
If you don't have a browsing phone or a cyber cafe is far from where you reside. Don't worry; we have got your back.
All you need to do is follow the procedures or the button below.
Use the number you used during registration to send UTMERESULT in capital letters. Please take note of that.
Then send it as an SMS to "55019".
Within two to three minutes, your result will be sent, but you won't be able to print your result with that.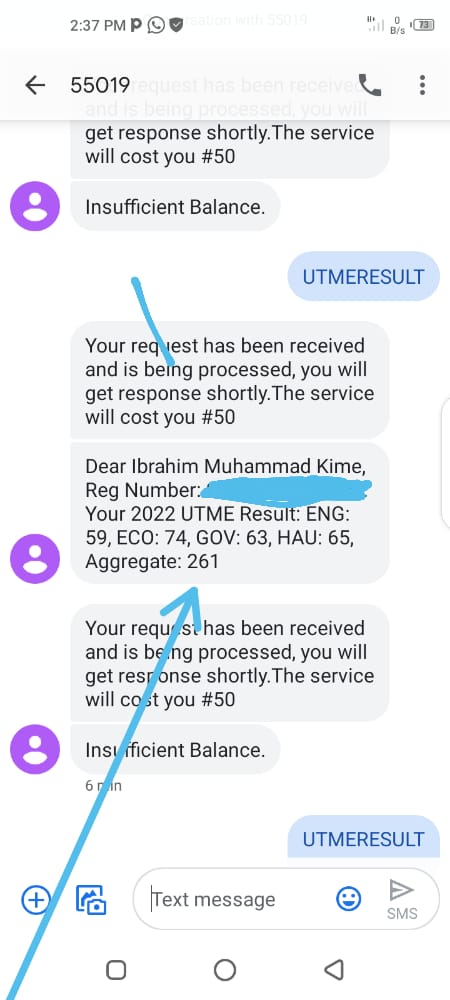 However, check the simple steps at the bottom of this post if you want to print your result.
Possible outcomes of 2023/2024 UTME results
Withheld: After checking your result, if you find out the board withheld your result it shows there is a problem probably with your biometrics or technical issue (e.g., the computer you used).
Canceled: if this was what you saw after checking your result, kindly drop your phone and wait for the coming JAMB form.
This occurs due to a violation of the rules laid by the joint admission and matriculation board. You can check the names of those who involve in malpractice here.
Your score: This is what everyone hopes for, and I pray you will see a fantastic score in Jesus' name.
How To Print Original JAMB Result 2023
The notification of results is entirely different from the original UTME result, the latter is more important, and you need to print it out.
However, it comes with a price. Yes, it isn't free like the other one you can quickly get.
You can print the colored version and then make 5-10 photocopies. Visit any CBT center or cyber cafe near you to do this. If you want to do it yourself, click the button below.
How Long Does JAMB Result Last?
The result will expire in one year. This means that the UTME result for 2023 is rendered useless for admission purposes in 2024.
This is one of the differences between JAMB and results like; WAEC, NECO, etc…
With this said, for any admission you want to process with your UTME result, do it this year to avoid sitting for the exam the following year.
Were UTME Results Cancelled?
No, the results were not canceled. If your result was held or canceled, it might be due to examination malpractice.
Even at this, ignore any rumors about the board canceling the results for 2023 candidates.
I am sure I've explained everything you need to know about checking your JAMB scores to see how well you performed in the CBT.
Any questions in your mind? Just drop me a comment below. Share this article with as many people as possible.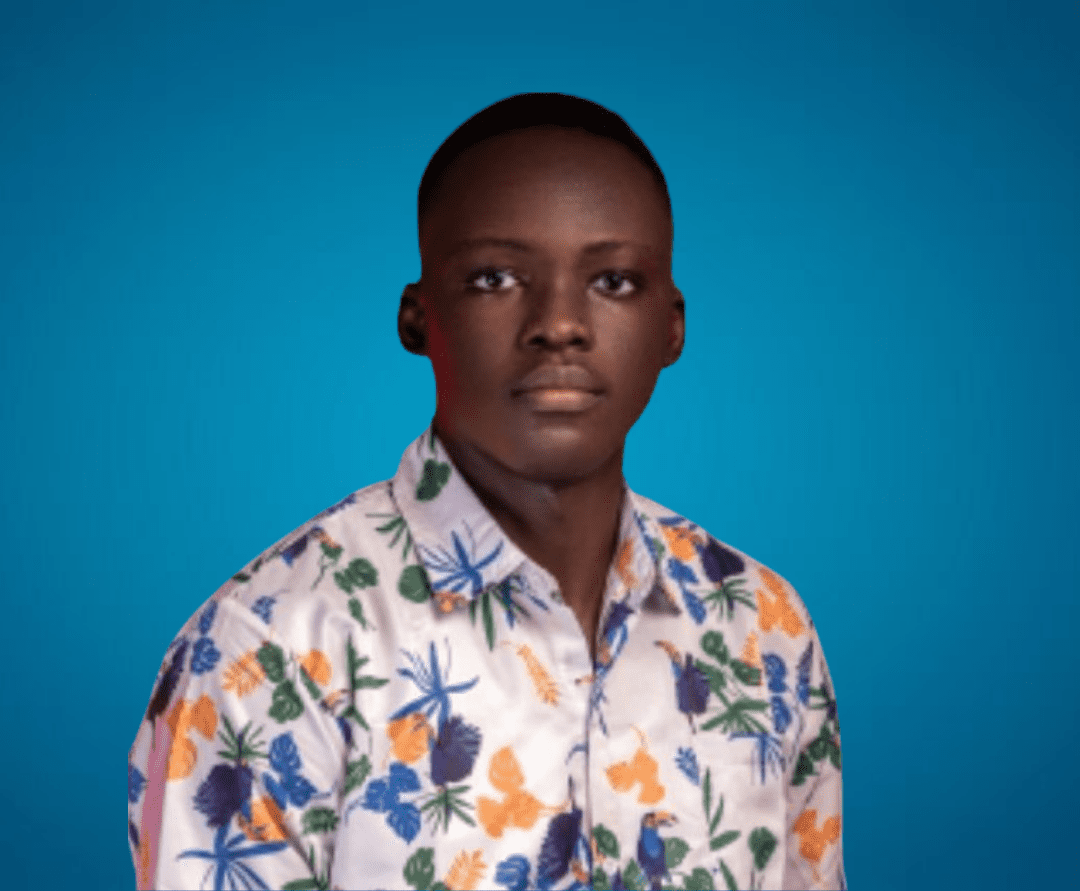 Sam is a brilliant young Nigerian biochemistry student and an aspiring entrepreneur. Despite facing many challenges, he has never lost his passion for learning and drive to make a difference in the world. Read more about him here.
Was this article helpful?