Although you can check your JAMB UTME result on the board's website, this is not the simplest or fastest method. Have you tried sending a text message to check your 2023 JAMB result through SMS?
This is undoubtedly the quickest and most easy method of checking your results. However, how may you learn more about this fantastic technique?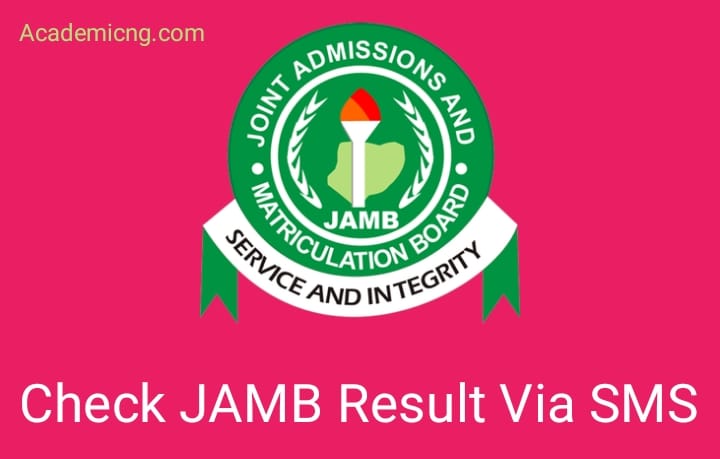 This article will show you how to check your JAMB result using a simple text message approach, step by step.
How to Check Your JAMB 2023 Result Through SMS
You might be acquainted with checking JAMB UTME Results via the internet (i.e., the online method). However, let's ponder how to check your JAMB result without the internet.
Verify that you're using the same SIM card you used during registration. Using an unregistered number will be futile because the examination body will not recognize it.
Recharge your line or ensure it has enough airtime because this approach isn't free. After all, you'll be charged for using the short message service. The amount debited from your mobile account would be ₦50.
Text the word "UTMERESULT" to 55019. The cell phone number is only used for JAMB-related matters such as results, appointments, and course changes.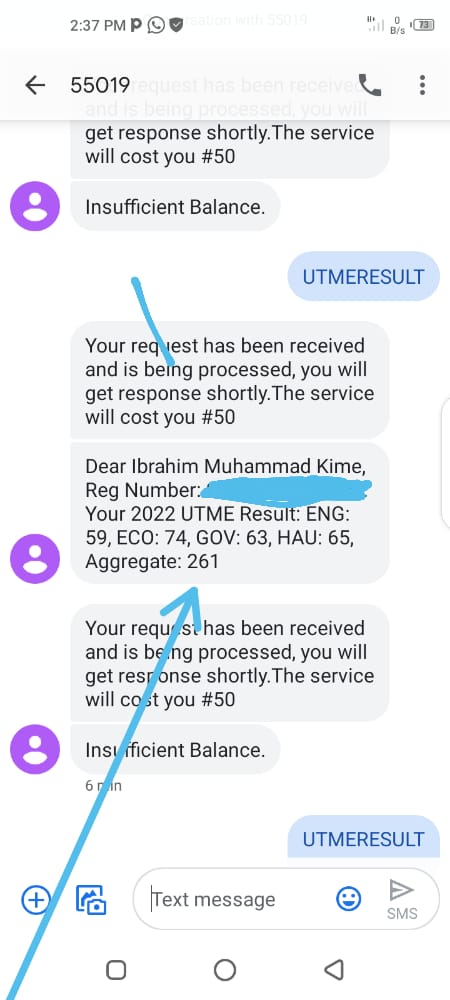 Because you aim to see your results, you should type the result into the number and wait for the examination board to respond. Meanwhile, it's worth noting that the word "outcome" should be written in capital letters.
In less than 5 minutes, you will receive your results. The Board will respond to your message by sending you the results.
All Done!
However, you can go to http://www.jamb.org.ng/eFacility/CheckUTMEResults to check your JAMB results.
In the necessary column, type your JAMB Registration Number.
Select 'Check My Results' from the drop-down menu.
If your result is ready, the portal will load it.
Your registered name will be mentioned in the message, as will your registration number and overall score in each of the four disciplines.
Finally, the overall score will be included in the text message that the Board administrators will send you.
Common Reasons Why You may not Receive Your Result via SMS
There are five common reasons you might not receive your results by SMS.
You Used an Unregistered SIM: In this case, JAMB will respond by saying, "This phone number was not used for registration."
Your UTME Result Has Been Withheld: Your UTME Result has been withheld and will not be released due to unruly behavior during the exams. Instead, JAMB's response will be "Result Withheld."
You Were Absent on Exam Days: You might not receive your jamb result via text message because you could not attend the examination. This indicates that you are unavailable, and your result will be unprocessed. You will receive a notification from the examination body that says, "CANDIDATE ABSENT."
Unauthorized Entry Into Examination: It's possible you walked into the exam room without the supervisors' or presiding exam officers' permission. If this is the case, the board will seize your results due to violating the rules and regulations.
Canceled Registration Number: This is another reason your results will not be texted. You will receive a notification stating "Candidate Absent" in this situation.
Solution: There's no need to be concerned if you fall into this category. You can check your scores on the JAMB result checker online even if you did not receive your results by SMS. This is because JAMB not only sends you your scores by SMS but also puts the results of candidates online, where you may check your scores for free using this guide.
However, JAMB has already made a platform available on their website for all students who took the CBT exam to see and print their results.
Alternative to Using the SMS Method to Check JAMB Result
The following paragraph will walk you through how to check your JAMB exam results step by step:
To begin, go to www.jamb.gov.ng/results to access the jamb portal.
Alternatively, you can enter the JAMB portal at www.jamb.gov.ng. It should begin loading shortly.
To log in, enter your registration number.
Under the "Result Notification" tab, select Check My Result.
Your outcome will be shown right away.
You can check your JAMB 2023 UTME result using your mobile phone by doing the following:
In your mobile browser, type www.portal.jamb.gov.ng/efacility.
Use your JAMB registration number to fill in the spaces.
By clicking the Check button, you may verify the results.
On your computer screen, your Result Slip will display.
Candidates who took the tests can now view their results on the portal.
That concludes the procedures for checking jamb results on the phone via the internet. We believe you have completed the steps and understand them.
Thanks to the detailed guide expressed above. You no longer need to wait for a long time or a high-speed internet connection to check your results. All you'll need is ₦50 and your registered phone number.
At this moment, we wish you the best of luck as you check your results.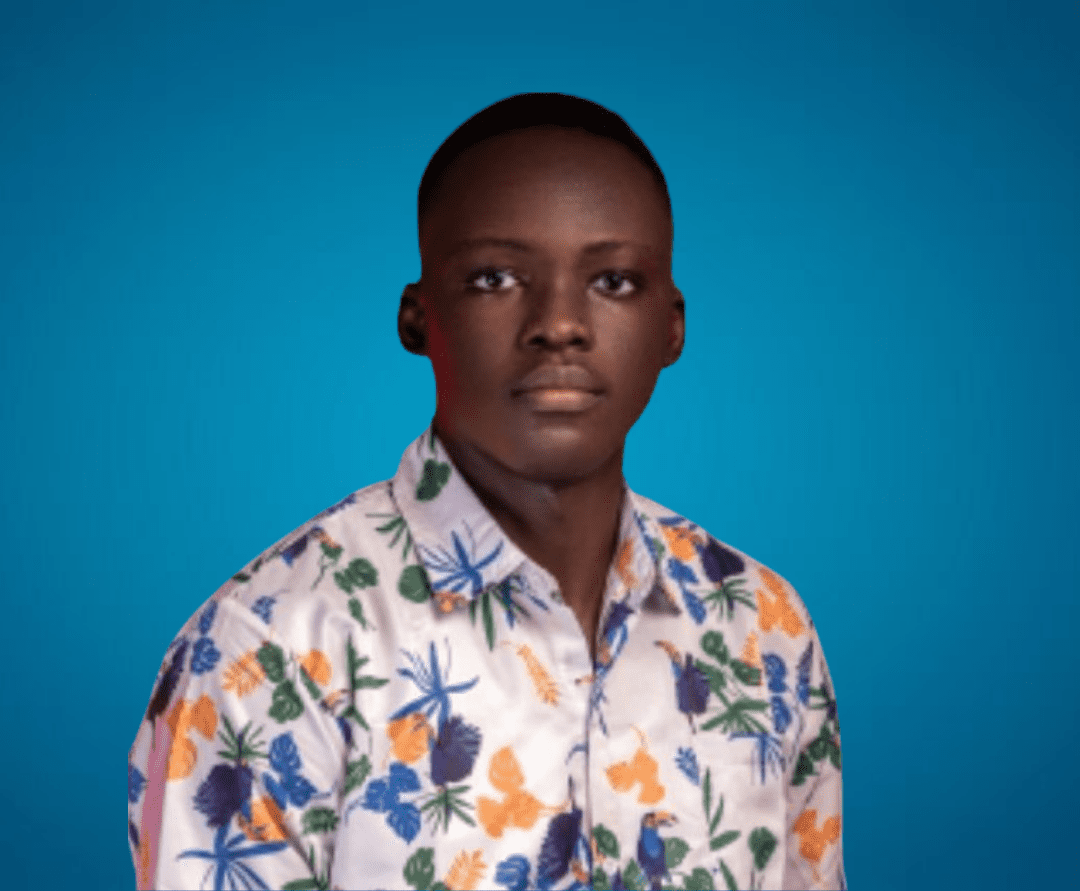 Sam is a brilliant young Nigerian biochemistry student and an aspiring entrepreneur. Despite facing many challenges, he has never lost his passion for learning and drive to make a difference in the world. Read more about him here.
Was this article helpful?