I finally decided to write a Complete Guide on JAMB Registration 2023/2024 for prospective students that want to gain admission this year.
It's estimated that over two-thirds of students who sit for the Unified Tertiary Matriculation Examination (UTME) yearly fail due to a lack of information. Don't be a victim of such sad circumstances.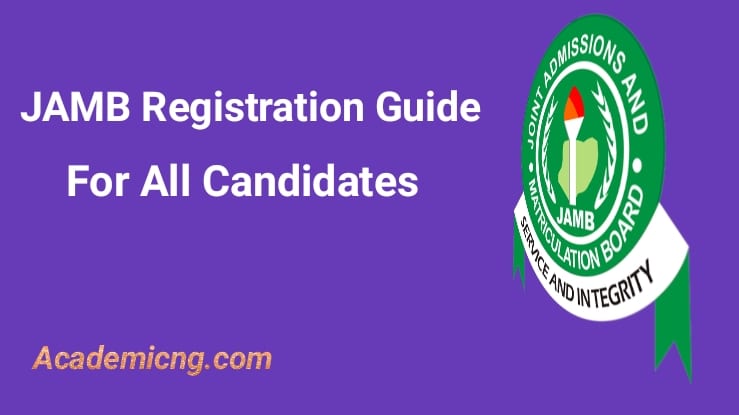 To avoid that, I would implore you to read through this article, as it contains all information you need to register, sit and ace your forthcoming JAMB examination successfully.
Feeling uneasy about JAMB is natural, but it worsens and deteriorates when aspirants lack due information. In the article, you will get to know about the following and more;
JAMB Registration 2023 Starting Date & Deadline
However, from close observation and review of past dates, one can guess that registration will likely commence by early January because most institutions are done with the 2022 admission processes.
So therefore, this should ring a bell to every prospective student that JAMB 2023 is closer than the majority of you may think.
| | |
| --- | --- |
| Starting Date: | 14th January 2023 |
| Closing Date: | 14th February 2023 |
Read Also:
How Much is JAMB Form 2023?
The official price for the UTME registration form is Three thousand five hundred (3,500) naira.
Don't be too happy just yet. You will also pay an additional seven hundred naira (N700) for Computer Based Test center (CBT) charges and five hundred naira (N500) for recommended literature text.
How long does it take to pay? Once forms are released, obtaining them as fast as possible is always advisable to avoid being posted to faraway places for exams. Now to the question of duration, it takes a minimum of two months or more, depending on the situation.
Another thing you should know as a prospective undergraduate is that JAMB is a Computer Based Test (CBT). So it's best to have familiarized oneself with the usage of a computer well before proceeding with the exam.
How To Register For JAMB 2023 Online
When one sees this question, they might feel like they can get it done at any cyber cafe nearby. If that's your intention, you are wrong. JAMB forms can't be obtained in cybercafes. Instead, JAMB forms can only be obtained at accredited CBT centers.
Now you need to note we have over a hundred CBT centers across Nigeria that are not accredited, and if you, unfortunately, fall into their hands. I'm sorry to say your money is gone.
How do I know accredited CBT centers? There are six hundred eighty-nine (689) accredited CBT centers across Nigeria.
So the best thing for you as an aspirant is to look through the list of accredited centers and check the ones closer to your residential areas. To get the complete list of centers, visit https://www.jamb.gov.ng/Accreditted_Centres.
During registration, you will be asked sensitive questions like where you stay and where you would love to sit for your exam. Please don't confuse that for the state of origin because any area chosen is where you will be posted for the exam.
Requirements For JAMB Registration 2023
First and foremost, every aspirant should note that National Identification Number (NIN) has been made compulsory for 2023 registration.
No NIN, no registration. So I would advise all aspirants reading this to get their National Identification Number (NIN) before the commencement of registration and exams.
Aside from having NIN, there are many things students need to know before going to examination centers.
As some would say, or you might have heard, some said that to register for JAMB, one must have written the West African Secondary School Certificate Examination (WASSCE). I want to use this medium to tell and assure you that this is untrue.
So if you haven't written WASSCE before JAMB registration commences, you are on the good side. However, you must be willing to write it (SSCE) in the same year. All you have to do is to indicate during registration that you will be using awaiting result; that is, you don't have a result yet.
At the same time, you might be wondering what the minimum age for UTME is: you must be 16 and above to register for JAMB.
Now to 2023 JAMB registration proper, the following must be done beforehand for a successful registration.
First, a functional email; make sure this mail can be easily accessed by you anytime, anywhere as necessary; information will be passed to students through this mail. So I will reiterate, please make sure the mail is personal.
Another thing needed is a functional phone number. This is also important as vital information about exams will be communicated through these numbers. Also included are purchasing e-pins and generation of profile code, which can be done at accredited computer-based test (CBT) centers.
You don't need to fuss about this because it can be gotten without stress. Lastly, make sure all information supplied to your registrar is correct, and make sure you print out your registration slip.
Has JAMB 2023 Registration Been Cancelled or Postponed?
I don't know when people will stop sharing fake news and rumors about this JAMB. The board has not canceled or postponed anything; stop reading unverified information and sharing it.
If you want the latest JAMB registration 2023 update, you can visit academicful.com any day.
Choosing institutions and courses in JAMB 2023
It should be noted that during JAMB registration, applicants will be asked to fill in four higher institutions of learning.
First is a federal University, second must be a state university, and the third choice should be a college of education. The last choice must be a polytechnic or educational institute. You should never pick a single school all through the four spaces. Therefore every aspirant must do research well before choosing any tertiary institution.
For the first choice, aspirants are to pick any federal University of their choice.
Examples of federal universities are; the University of Ibadan (UI), University of Ilorin (Unilorin), University of Lagos (Unilag), Ahmadu Bello University (ABU), University of Benin (Uniben), Federal University of Technology Akure (Futa), to mention a few.
There are many more federal universities than the ones listed above, so you can kindly search for your preferred university on the internet. Also, it's always advisable to pick universities located in one's state of origin to increase the chances of gaining admission.
However, not all universities use this system unless your state falls under ELds (education-less privileged) because students from education-less-privileged states are always given special consideration during admission. States that fall under ELds include; Zamfara, Sokoto, Gombe, Yobe, and many more.
As for state universities, the exact modalities should be observed as written first above. Some of the famous state universities in Nigeria are; Lagos State University (Lasu), Kwara State University (Kwasu), Olabisi Onabanjo State University (OOU), etc.
The third choices are for polytechnic and the last for college of education.
Many students (aspirants) often get confused when picking the right courses.
It's a culture where everyone has one or two courses they want to study. But to what extent do you know about your course of study.? Does the university you picked even offers the course? All these are what aspirants should consider before choosing a university or course.
Check your preferred university's portal to confirm. If the course is present, continue with your registration, but if otherwise, pick another university that offers that course or change to a different one.
Also, it's pertinent that you, as an aspirant, must know that admission is given chiefly based on merit. So the higher your jamb score and WASSCE grades, the better your chances of gaining admission.
How JAMB questions are set, marked, and calculated
I was at a CBT center sometime last year for registration, and I heard some students arguing about the nature of the UTME exam.
What to expect in your forthcoming JAMB examination is OBJECTIVE, no theory questions. Some affirmed that its theory is, while some said it's objective. The exam (JAMB) will consist of 180 questions, and a total of 2 hours will be given to complete the questions and submit them.
So if Jinadu Bolanle has picked English, Government, Economics, and Literature, she will answer sixty questions in English and forty for each of the remaining three subjects. The objectives questions greatly help the students because you have multiple options.
For the English Language, you will encounter questions on antonyms, synonyms, concord, oral, and extracted questions from given literature text. While for your other three subjects combined, I'll implore you to read the nitty-gritty to pass with excellent grades.
How to score high in the JAMB 2023 Exam
You might have heard some say JAMB is a challenging exam to pass. But all these are lies from the pit of hell. UTME is one of the most detailed examinations to pass. Within the following sentences, I'll show the secret of scoring 280+ in UTME.
If you follow the steps below, I can assure you that you will score nothing less than 280 in this forthcoming examination.
Get the JAMB syllabus
Every subject has its syllabus. To know where to read and cover, you need a syllabus. This will guide you during your course of reading and will have a way for a fantastic result.
The syllabus is like a scheme of works, and for every subject, you will be sitting for in the forthcoming examination, there is a syllabus on Jamb's official [email protected] www.Jamb.gov.ng.
Get Textbooks
One of the reasons I wrote up there that JAMB is simple is that aside from getting a syllabus to guide you, the body conducting the exam provides names of textbooks to read for each subject.
Get these textbooks, not one or as many as you can read them, and ensure every detail is well understood.
Read aggressively
As simple as Jamb is, some applicants still score below 200. This is unfortunate because many of them don't know much about the exam modus operandi.
Without a comprehensive and extensive reading, it's uncertain if one can score up to 200. So, therefore, you need to read tirelessly to answer JAMB questions correctly.
You will surely encounter tough and tricky questions, but if you have equipped yourself with adequate knowledge, those questions won't be hard for you.
Attend a tutorial/ find a brainstorming group
Although some would say, they don't like going to tutorials, fine. It's okay if you don't want to attend tutorials. Make sure you don't miss brainstorming with like minds who are as intelligent as you are and sometimes even know more than you.
This is a constructive study tip if you can adopt it. It doesn't only give room for chances of scoring high marks, but it also boosts participants' bank of knowledge.
And if your option is to attend the tutorial, I would congratulate you in advance because, in tutorials, you will meet with tutors who are experts in different disciplines.
Pray and Review what you read.
A famous quote says, "read as if you don't have God, and pray as if you haven't read. This means you have to do two things simultaneously.
You read, then you pray. Always humble yourself even after reading all your materials. Pray for smooth operation during your registration and examination.
Other important things to know about UTME 2023
Electric devices aren't allowed during examinations.
Wristwatches, bangles, and other beautification accessories are also not allowed.
Dress reasonably while going for registration and exam.
Examination malpractice is highly discouraged and punishable if caught.
This article deserves a share if you found it extremely helpful and informative. Don't hesitate to drop your comments if you have any questions or concerns regarding the JAMB exam.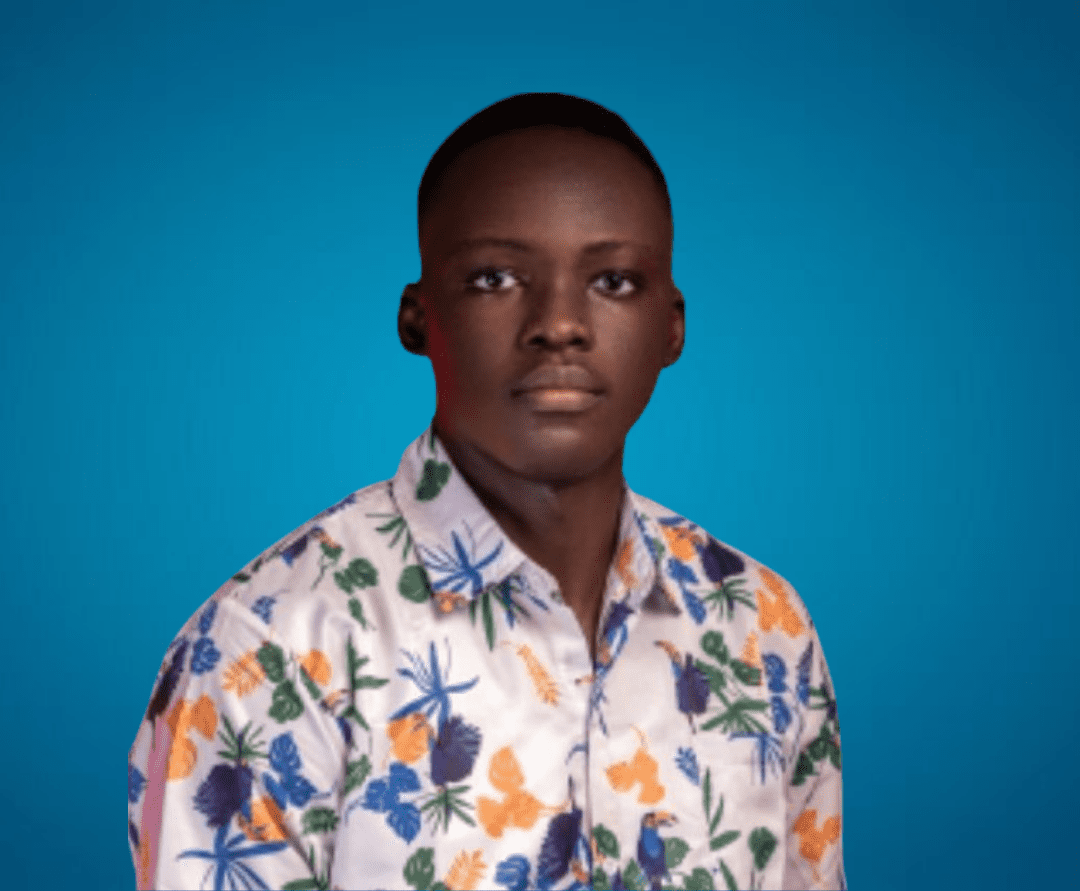 Sam is a brilliant young Nigerian biochemistry student and an aspiring entrepreneur. Despite facing many challenges, he has never lost his passion for learning and drive to make a difference in the world. Read more about him here.
Was this article helpful?