Today, look at some of Nigeria's most expensive secondary schools for 2023.
A good number of secondary schools in Nigeria have high-end school fees. These schools are among the top-rated in the country. That is because they have invested much to bring quality learning to the students. Also, many of Nigeria's most expensive secondary schools are located in prominent cities like Lagos and Abuja.
If you are interested in knowing these institutions, this article will be informative, as we highlight the leading, most expensive high schools in Nigeria.
Here is a detailed rundown of the most expensive secondary schools in Nigeria:
1. American International School of Lagos – 5.5 Million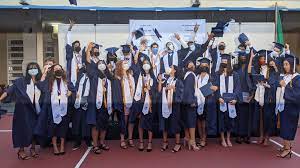 The American International School of Lagos (AISL) is one of the top foreign-owned institutions in Nigeria. The School is physically located behind the government estate, Victoria Island.
The American International School of Lagos is Nigeria's most expensive secondary school. This private international school educates and instructs students following the American suggested standard curriculum. The school's curriculum and academic requirements are closely adhered to in the United States.
The American International School of Lagos School fees is likewise paid in dollars. Still, when converted to naira, they range from 5.5 million to over 5.5 million naira, depending on the exchange rate. International regulating agencies have completely acknowledged and registered the school.
2. Grange High School, Lagos – 4.5 Million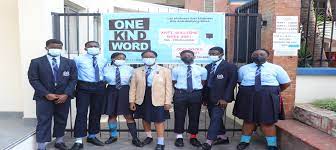 Grange is Lagos' second most costly secondary school after AISL. They're at 6 Harold Shodipo Crescent in Ikeja's GRA, Lagos state. Grange is a British-owned school that provides students with a comfortable and congenial environment and modern learning tools.
This school's students are treated with the utmost decency, respect, and care. This British-owned institution charges 4.5 million naira per session.
3. British International School, Lagos – 4.48 Million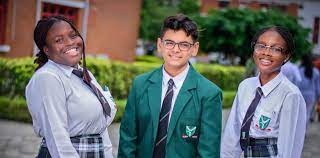 British International School, Lagos, is another British international school in Lagos and one of Nigeria's most expensive secondary schools. The AISL, like the British International School, was founded in September 2001 and paid in dollars. Their school fee is around 4.48 million Naira.
The school setting includes a variety of complex structures such as a music suite, multipurpose hall, computer lab, and swimming pool, among others.
The school follows the requirements of the English curriculum.
4. American International School, Abuja – 4.3 Million
American International School, Abuja, is another high-priced secondary school completely recognized and endorsed by American international bodies for secondary education.
The school is located at plot 346 Cadastral zone B, Dummi, in Nigeria's federal capital city. Only the children of the upper crust attend this school, which explains why the total number of students is nothing near 1000.
5. Lekki British International High School – 4 Million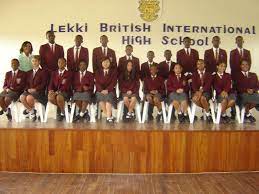 The Lekki British International High School is another of Lagos' most costly secondary schools. The school is located at Victoria Arobieke Street, off Admiralty Way, in Lekki Phase 1, Lagos, and was founded in 2000. The school meets each student's needs.
They give everything that is of world grade and a welcoming setting that promotes a healthy balance of study and recreation. The hostels have fully air-conditioned dorms and a well-equipped common room with cable television, video, and other recreational amenities.
Fully air-conditioned classrooms, internet-connected desktop computers, well-equipped laboratories, and a theater room are among the other amenities. Feeding, school clothes, accommodation, Sunday clothing, and textbooks can cost up to ₦4,000,300 per session.
6. Day Waterman College – 3.7 Million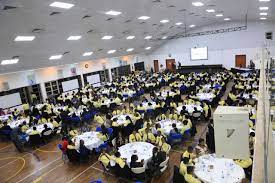 Most of the most prestigious secondary institutions are in Lagos or Abuja, as you may have seen. Day Waterman College, located along the Abeokuta-Sagamu expressway in Ogun State, is one of the few exceptions.
The teaching environment at the school is world-class; it is serene. Day Waterman College is a modern co-educational boarding school for children aged 11 to 16. It is designed to provide an exciting learning environment for children aged 11 to 16.
The College is located in Asu, Nigeria, near Abeokuta, on 35 acres of natural scenery. To support the learning environment, high-quality facilities and equipment, as well as access to safe leisure areas, have been given. A child's tuition and boarding cost approximately N3.7 million per year.
7. Greensprings School, Lagos State – 3.185 Million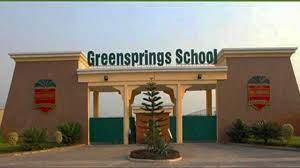 Greensprings School, located at 32 Olatunde Ayoola Avenue, Anthony, Lagos, and has a campus in Awoyaya, Lekki, was founded in January 1985. (Lagos). They charge ₦3,185,200 for boarding students and ₦1,925,200 for day students per year, which includes tuition, textbooks, school uniforms, PTA levy, and boarding fees.
This is the only school in Nigeria's top ten most costly secondary schools offering daily and boarding options to pupils.
Greensprings School is a good option if you're looking for an expensive secondary school that also accepts day students. The day student fees are approximately ₦1,925,200, while the boarding fees are approximately ₦3,000,000.
8. Meadow Hall Schools, Lagos state – 3 Million
Mrs. Kehinde Nwani founded Meadow Hall Educational School, which is physically located near Elegushi Beach Road in Lekki, Lagos.
With a yearly cost of only 3 million naira, the school's objective is to assist the younger ones in developing their God-given potential and talents.
9. Loyola Jesuit School, Abuja – 2.8 Million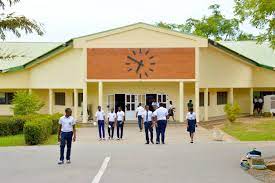 Loyola Jesuit College, as the name implies, is a school administered by members of the Society of Jesus (Jesuits). It's a Christian boarding school with a strict admissions policy. The school makes certain that children are taught religious views and principles.
If you want your children to grow up religiously and morally, Loyola Jesuit is the school for them.
10. Hill Crest School – 2.65 Million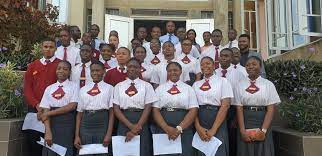 Hillcrest School is undoubtedly one of Nigeria's most expensive secondary schools, with strong religious ties. Surprisingly, it's in Jos, Nigeria's northernmost city. The school is run by eight missions and churches, making it a Christian boarding school with students worldwide. The American Standard Curriculum is also followed.
Many residents in Nigeria believe education is the key to a better life. Thus, they strive to get the greatest education money can buy.
Following the common adage that;
if you think education is expensive, try ignorance
The secondary institutions listed above demand tuition that will leave your mouth hanging open.
Was this article helpful?