Ogun State scholarship 2023 is a monetary aid program designed for indigenes of Ogun. The state has the highest number of production and manufacturing industries in Nigeria.
It is also home to notable scholars and highly reputable political players. This good heritage and many more are driven by the city's educational sector, which is fairly standard in research, quality of learning, facilities/infrastructures, and so on.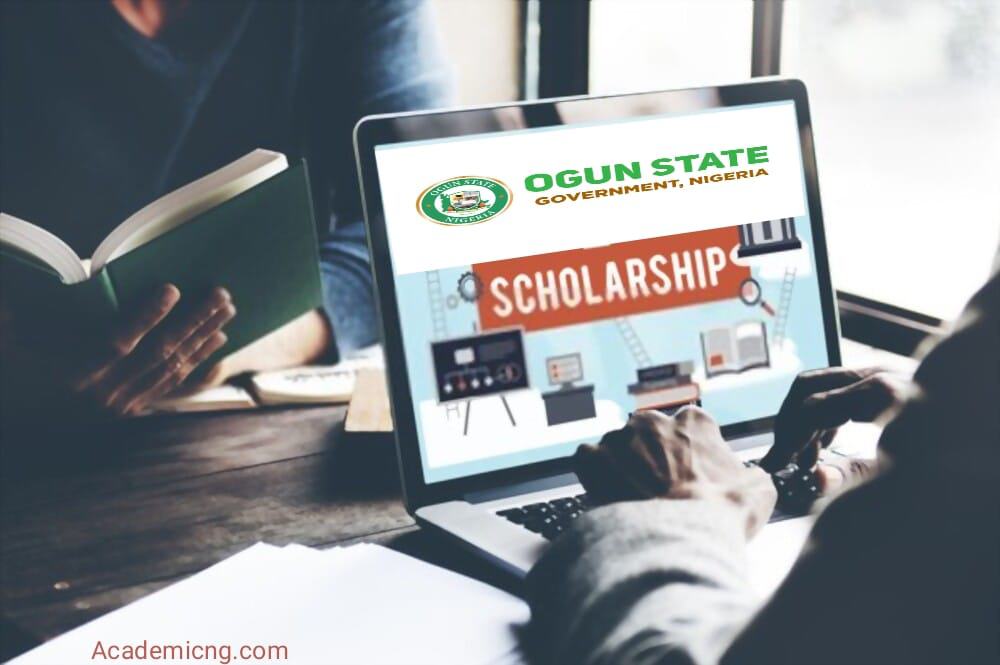 Hence, the municipality is rated among the best study destinations in Nigeria. Also, primary and secondary schools are free in the state, but the universities are not. Nevertheless, the city has a financial aid program called Ogun State Scholarship, designed to help sponsor intelligent and underprivileged students.
This program is a long-standing initiative, and hundreds of students have benefited from it. Read on to discover more information about the financial aid program.
Education in Ogun State
Ogun State is home to eight Public universities, which are uniformly spread across the city. The city also houses five private universities, and its degree-awarding institutions are as follows: Babcock University, Bells University of Technology, Chrisland University, Christopher University, Covenant University, Crawford University, Crescent University, Federal University of Agriculture, McPherson University, Mountain Top University, National Open University of Nigeria, Olabisi Onabanjo University, and Tai Solarin University of Education.
More so, the state has two Polytechnic and one college: Federal Polytechnic, Ilaro, Moshood Abiola Polytechnic, and Ogun State College of Health Technology, and a host of several primary and secondary schools.
Furthermore, the city has a growing population of 3.8 million people with a literacy rate of 62. 8%. This statistic is fairly high and coupled with the growing demand for skilled workers in the city.
The state government of Ogun and the FG of Nigeria have worked together to devise means to encourage the youths to gain the necessary intensive knowledge to fill the gaps. The Ogun state government scholarship is one such means, and it comes with nice perks.
Ogun State Scholarship Requirements
The 2023 Ogun State scholarship is designed for brilliant students with good academic CVs. More than that, this financial aid program mostly targets underprivileged students in the state to help them in their career growth. However, the scholarship beneficiaries are expected to serve the state and the country upon completion of their studies.
Here are the required educational criteria for the financial aid program:
Candidates must be an indigene of Ogun State either by birth or naturalization;
Candidates must be a scholar of a government-recognized educational establishment in Nigeria;
O-level Candidates should possess a good academic record;
Undergraduate candidates should be enrolled in full-time study mode and must be studying any art or science-related courses;
Undergraduate Candidates must have or maintain a Cumulative Grade Point Average (CGPA) of 3.00, and their statement of results must verify this;
Prospective undergraduate candidates should score five credits in their ordinary or advanced-level certificates in one sitting. The subjects must include English language, mathematics, and three related science or art study fields. Also, they should present their admission letter to the Ogun State Government to get admission to study in their chosen university.
Prospective O-level or A-level candidates must have the First School Living Certificate (FSLC);
Candidates must have their Certificate of Origin.
How to Apply for Ogun State Scholarship 2023
Interested candidates who meet the necessary academic and background criteria should head over to the Ogun State scholarship portal (ogunstate.gov.ng)
Applicants should click on the "apply now" button.
After then, they should submit the necessary data, which includes full name starting from surname before other names, valid contact number, and E-mail.
Candidates must submit the institution's/JAMB admission letter to verify the Study Program, year of admission, and course duration.
The submitted documents should be scanned and verified before submission
Local Government Eligibility
This financial aid program is a local government (LG-based) initiative. As with other Scholarships, this monetary aid initiative is not available for everyone but for some selected candidates who meet its criteria on the Local Government Area of origin.
So, applying candidates are advised to check their status and confirm if they are from any of the following Local Government Areas which are Abeokuta North, Abeokuta South, Ado-Odo/Ota, Ewekoro, Ifo, Ijebu East, Ijebu North, Ijebu North East, Ijebu Ode, Ikenne, Imeko Afon, Ipokia, Obafemi Owode, Odogbolu, Odeda, Ogun Waterside, Remo North, Sagamu, Yewa North, and Yewa South.
This is because prospective applicants must originate from any of these LGAs to be eligible for the scholarship.
Eligible Courses For Ogun State Indigene Scholarship
The Ogun State scholarship is available for a range of study programs, including the following;
Art
Arabic Studies
Creative Arts
Drama & performing arts
English
Literature in English
Library
History
Linguistics
Philosophy
Engineering
Artificial Intelligence
Agricultural Engineering
Automotive Engineering
Architectural Engineering
Biomedical Engineering
Biochemical Engineering
Chemical Engineering
Computer Engineering
Data Engineering
Environmental Engineering
Electronic Engineering
Electrical Engineering
Food Engineering
Marine Engineering
Mechatronics Engineering
Petroleum Engineering
Robotics
Telecommunication Engineering
Biological Sciences
Anatomy
Biology
Biophysics
Biotechnology
Botany
Dentistry
Ecology
Genetics
Medicine & surgery
Medical Laboratory Science
Microbiology
Pharmacy
Physiology
Public health
Veterinary medicine
Wildlife management
Zoology
Management Science
Accounting
Banking and Finance
Business Administration
Public Administration
Industrial Relations & Personnel Management
Physical Science
Agriculture
Astronomy
Chemistry
Computer science
Earth Sciences
Ecology
Geophysics
Geology
Math and stats
Oceanography
Physics
Soil Sciences
Social Science
Economics
Geography
Guidance and Counselling
Mass Communication
Political Science
Psychology
Philosophy
Sociology
Education
Agricultural science and Education
Arts and Social Science Education
Education and Christian Religious Studies
Education and Arabic
Education and Biology
Education and Chemistry
Education and CRE
Education and Economics
Education and English Language
Education and Geography
Education and History:
Education and Integrated Science
Education and Maths
Education and Physics
Education and Social Studies
Primary Education Studies
Science and Technology Education
Teacher Education Science
Final Words
The rising cost of living, the wide gap between the rich and poor, and low salary have affected the educational trends in Ogun State. These factors have played a role in one way or the order in the increasing case of school dropouts in the city, which is regarded as among the best destinations in Nigeria.
The Ogun State Scholarship is a program that is aimed at supporting indigenous scholars, and currently hundreds of learners have profited from this financial aid package. This post contains important information on the scholarship eligibility criteria and application procedures.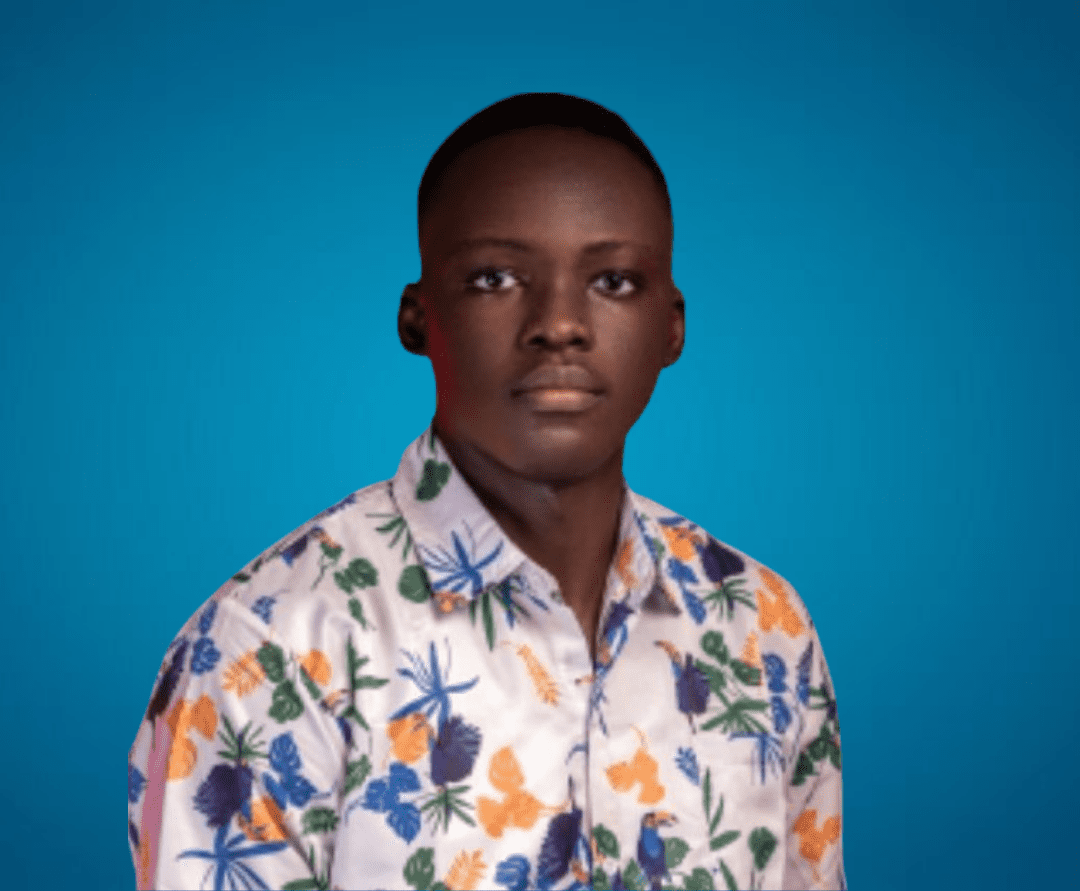 Sam is a brilliant young Nigerian biochemistry student and an aspiring entrepreneur. Despite facing many challenges, he has never lost his passion for learning and drive to make a difference in the world. Read more about him here.
Was this article helpful?