Are you interested in applying for the Kogi State Scholarship in 2023?
You are not alone; we will walk you through the application process and provide you with any additional information you require on the scholarship grant.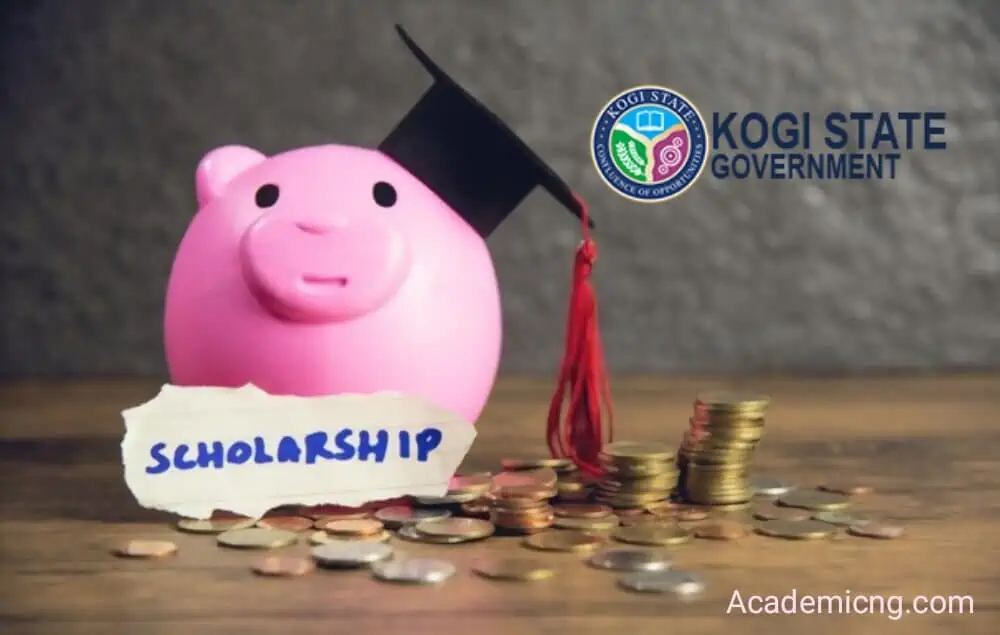 The Kogi state government offers student-aid programs to their indigene students. This write-up will also highlight the Kogi state student bursary.
Kogi bursary scholarship is awarded to the state indigenes to help them succeed in their educational institutions. You will find the criteria and qualifications you need to be a beneficiary of this scholarship scheme in this post.
Requirements for Kogi State Scholarship Scheme
The following is a list of requirements to obtain student aid from the Kogi State government:
The primary condition for receiving the scholarship is that you must be a Kogi State native.
You must be enrolled in a recognized educational institution.
You must have a solid academic record.
Students enrolled in higher education institutions such as universities, polytechnics, and colleges of education must have a minimum CGPA of 3.0.
Eligible candidates will be subjected to a screening process in which their credentials will be confirmed.
Certificate of Completion of Primary School (FSLC).
Origin Certificate.
Statement of Results includes your CGPA (for University/Polytechnic/College/School of Nursing students, for example).
The Full Names of the candidate will be required.
The phone number and e-mail address are both functional.
Also, please include scanned copies of the originals:
Admission letter to a school detailing the course of study, the year of enrollment, and the duration of the program.
O'Level Certificate (SSCE/GCE).
State of Origin / Local Government Proof
A school ID card, a national ID card, a driver's license, or an international passport are all acceptable forms of identification.
That's it on the requirements and eligibility for the Scholarship. Let's now look at the application process for Kogi 2023 Scholarship.
How to Apply for Kogi State Government Scholarship 2023
After reviewing the above prerequisites and determining if you are eligible for the scholarship, go to the Kogi State Government's official website to obtain an application. Please visit Kogistate.gov.ng for additional information.
To make things easy for you, let's look at how to make an application for the Kogi State Scholarship program. The following are the application procedures to obtain a scholarship from the Kogi State government:
Applicants must apply with the documents mentioned above in order to be considered for the Scholarship.
Application Deadline: This information is not yet available.
Important! The Kogi State Government Scholarship Scheme 2023 is not yet available online, but bookmark this page since an update will be provided as soon as possible.
Is it free to apply for the Scholarship?
Yes! The scholarship application is completely free for all applicants.
Please reject any advertisement that asks you to pay money to obtain a scholarship application form. In exchange for the form, the Kogi State Government will never ask for money.
About Kogi State Student Bursary 2023
All Kogi State indigenes are eligible to apply for the Kogi State students bursary, also known as the Students Special Assistance Scheme (SSAS) (Bursary Award Scheme).
The Bursary program is designed to assist all Kogites financially. The bursary application is completed online. This article will teach you how to apply for the student-aid grant. This grant aims to refocus students' attention and instill a sense of urgency in them to work hard in their academic endeavors.
That will be possible through the fund that they will be awarded. Kogi State Bursary scheme is for students enrolled in a regular program at any recognized public or private higher education institution/universities, polytechnics, or colleges of education.
So, let me walk you through the Kogi State Students' Bursary Application process.
How to Apply for the Kogi State Bursary
This bursary application is only open to Kogi state residents enrolled in any of the country's accredited tertiary schools. , Here's how you can apply for Kogi State Bursary:
Read the instructions on the page at http://kssb.kg.gov.ng/public/index.php/scholarship.
To begin the registration process, applicants should click the Apply Here link.
You will also be prompted to establish an account if you have not already done so. Click Continue Application if you don't want to wait.
The first step for applicants is to "Sign up." Matric Number, E-mail, Confirmation of E-mail, BVN, and Phone Number are all required information.
The email address supplied during sign-up will receive an email providing your username and password and a link to continue with the application.
To proceed to payment, click the link and enter your login and password.
If the payment is successful, a payment message will be issued to the candidate's email address as confirmation that the Kogi State Scholarship Board has received the payment of ₦650.00 (This price is not fixed.) It varies based on the application year).
Click "Proceed" to fill in Personal, Institution, and Bank details.
A candidate's application is also complete when he or she clicks the "Submit" button to obtain a unique Form Id.
An email will be issued to confirm the application's completion.
Finally, save your completed form to your computer and print it.
Kogi State Bursary Requirements
The following are the most important requirements for you to be qualified for Kogi State Bursary:
You must be from the state of Kogi.
You must be an undergraduate student at one of Nigeria's accredited postsecondary institutions.
You must also have a working email address, your matriculation (school registration) number, and your Bank Verification Number (BVN).
Please ensure you have these before applying because they will affect whether or not your application will be accepted.
The State Scholarship Board is responsible for the bursary grant program. Every application must pass through them. Kogi State Scholarship Board Lokoja-Kogi State [email protected] 07016804127 is their contact information.
Portal for submitting applications: The link at http://kssb.kg.gov.ng/public/index.php is the official Kogi state bursary application portal.
This concludes our discussion of the Kogi State Scholarship application, requirements, and portal. We also give a green light on how to apply for the State Bursary.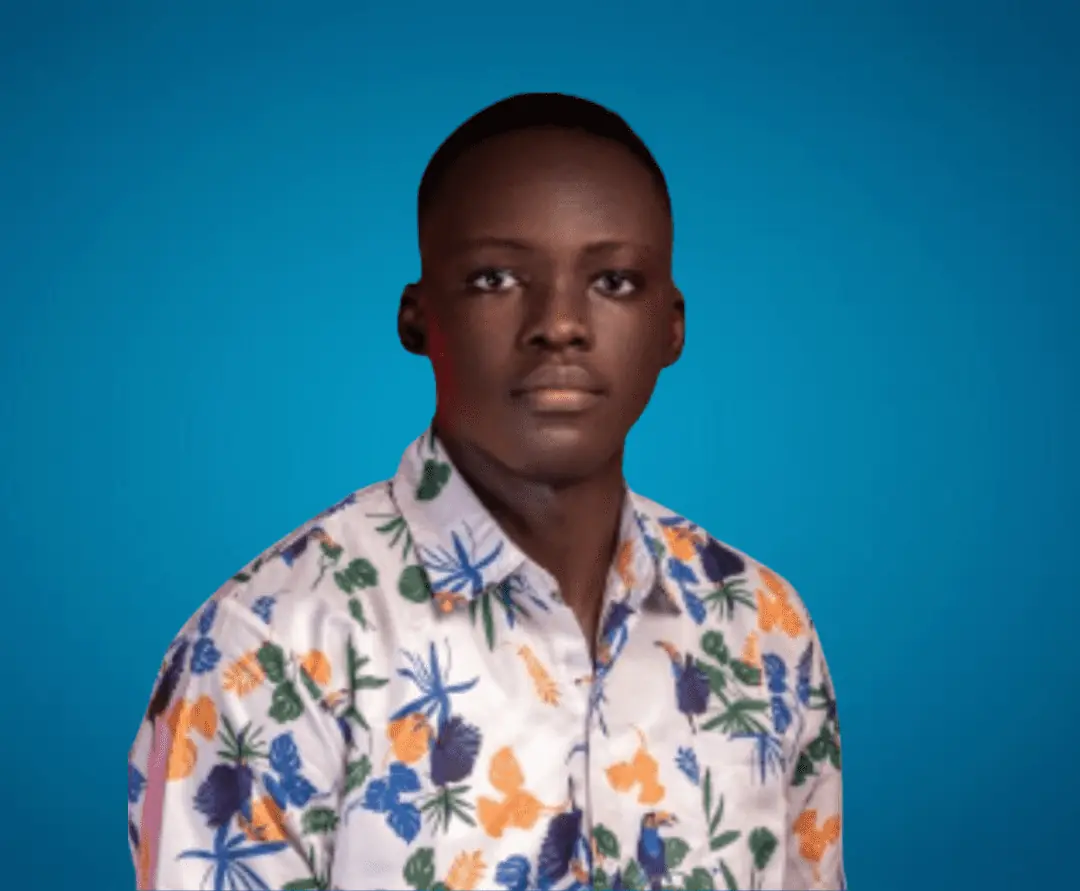 Sam is a brilliant young Nigerian biochemistry student and an aspiring entrepreneur. Despite facing many challenges, he has never lost his passion for learning and drive to make a difference in the world. Read more about him here.
Was this article helpful?