In this article, let's take a gander at the Joint Admission and Matriculation Board, JAMB matriculation list for NYSC mobilization 2023.
Here we will encapsulate how to check your name on the portal and what to do if your name isn't on it. A lot of other information about this important list for NYSC and university admission will be covered in this write-up.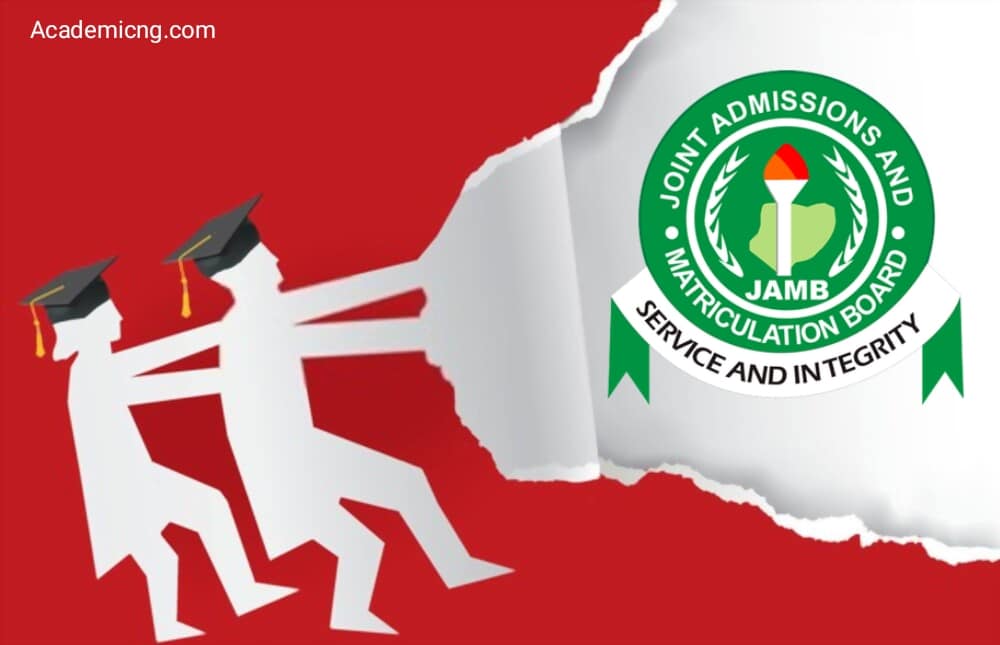 Are you planning to participate in NYSC this year? Or do you want to confirm your admission into the university? Then you must double-check the official JAMB matriculation list to ensure that you will not be delayed for any reason.
Also, newly admitted candidates to various universities, polytechnics, colleges of education, and creative enterprise schools should double-check the matriculation list to know their stand and what to do next.
Confirmation of names on the JAMB matriculation list would also dispel any doubts they may have regarding the validity of their admissions. Also, the board has stated that all demissions not granted by JAMB are false.
Meaning of the JAMB Matriculation List
But, first and foremost, what is the Matriculation List all about? The Joint Admission and Matriculation Board Matriculation List is a collaboration between JAMB, NYSC, and your school to ensure that your academic records are in order.
These parties want to ensure that your information matches up in their databases for future and official purposes.
If your name does not appear on this list, your application to the NYSC system for the one-year National service would be disallowed or denied.
What's on the List?
The following information is included in the official JAMB matriculation list, along with examples:
School Name: University of Ibadan, Ibadan.
The course of Study: Mechanical Engineering
Full Name: Olayemi, Mfonobong Ibrahim
Admission Status Message: Congratulations, you are on the Matriculation List
JAMB Matriculation List Requirements For NYSC Mobilization
The following are the requirements to have your name included in the matriculation list:
Your admission letter must be printed from the JAMB e-Facility website.
The JAMB e-Facility platform allows you to print your authentic JAMB result slip online.
Verify the two documents with your school's admissions office.
Your name will not appear on the list if you do not have the genuine JAMB admission letter.
How To Check Your Name on JAMB Matriculation List 2023
The steps to check if your name is on the matriculation list portal are as follows:
On your phone, open the Google Chrome browser.
The JAMB Matriculation Portal can be found here.
In the drop-down option, choose your JAMB examination year.
Enter your JAMB registration number, ten (10) digits long.
Select "Fetch my Details" from the drop-down menu.
Allow the browser to load before viewing your personal and admission information.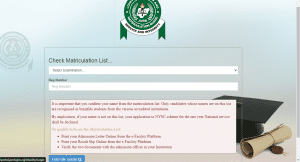 All done!
Importance of the JAMB Matriculation List
The following are the reasons why the matriculation CAPS list is very important:
It is a procedure for determining whether or not your institution is JAMB-recognized.
The verification step also ensures that your course has received JAMB approval.
The internet portal verifies whether your admission is genuine or a forgery.
Frequently Asked Questions
Let's look at a candidate's complaint.
"Please, I attempted to check the matriculating list, but it stated that "you are not on the matriculating list." Please, what is the next step? However, I recently completed regularization. And while the problem has been resolved, I have yet to print the admittance letter."
"You must authenticate your name from the matriculation list," says JAMB. Only candidates appearing on this list are considered genuine students from accredited institutions."
In response to the foregoing concern, JAMB requested that he print his admission letter. Then everything is finished. Similarly, we advise you to print your Admission Letter and proceed with the rest of the steps.
How can I determine if my name is on the JAMB matriculation list?
To check your JAMB matriculation status, follow these steps: Go to www.portal.jamb.gov.ng/efacility/Check-Matriculation-List to access the matriculation list portal.
Choose the year of your exam. If prompted, provide your JAMB registration number.
How do I obtain a copy of the matriculation list?
What You Must Do To Be Placed On The Matriculation List:
Accept your JAMB CAPS admission and print your JAMB Admission Letter from the e-Facility Platform.
Go to the e-Facility Platform and print your JAMB Result Slip.
Check the two documents with your institution's admissions officer.
What does the matriculation list mean?
The Matriculation List will assist you in determining whether your admission is authentic or not, as well as whether it was completed per Jamb regulations. Those whose admission was not done by Jamb do not have a Matriculation number; hence, Jamb is not a valid examination.
What To Do If Your Name is not on JAMB Matriculation List?
Follow these methods to get on board if your name isn't on the matriculation list:
On their platform, create a JAMB profile.
Log in to your JAMB profile after it has been successfully created.
Check your admission status for the year you plan to enroll.
If you know your admission status, you can:
Obtain a copy of your JAMB Admission Letter.
Your Result Slip should be printed.
Verify the two documents with your institution's admissions officer.
It's finished!
After following the instructions above, you should be on the matriculation list.
What to Do If There's a Change of Your Course on the Matriculation List?
If your JAMB course differs from the school's, here is a detailed guide on what to do. If you see a different course from the one you want to go for in a school, i.e., after verifying your JAMB status as mentioned above, you must do JAMB Regularization to align things.
After that, you can print your JAMB result and your acceptance letter. By now, you must be on the matriculation list.
This comprehensive article is on how to check names on the Matriculation List. This write-up detailed the processes involved and the implications of confirming your name there.
If you could share this article within your network, especially with the potential NYSC and JAMB candidates, it would be greatly appreciated.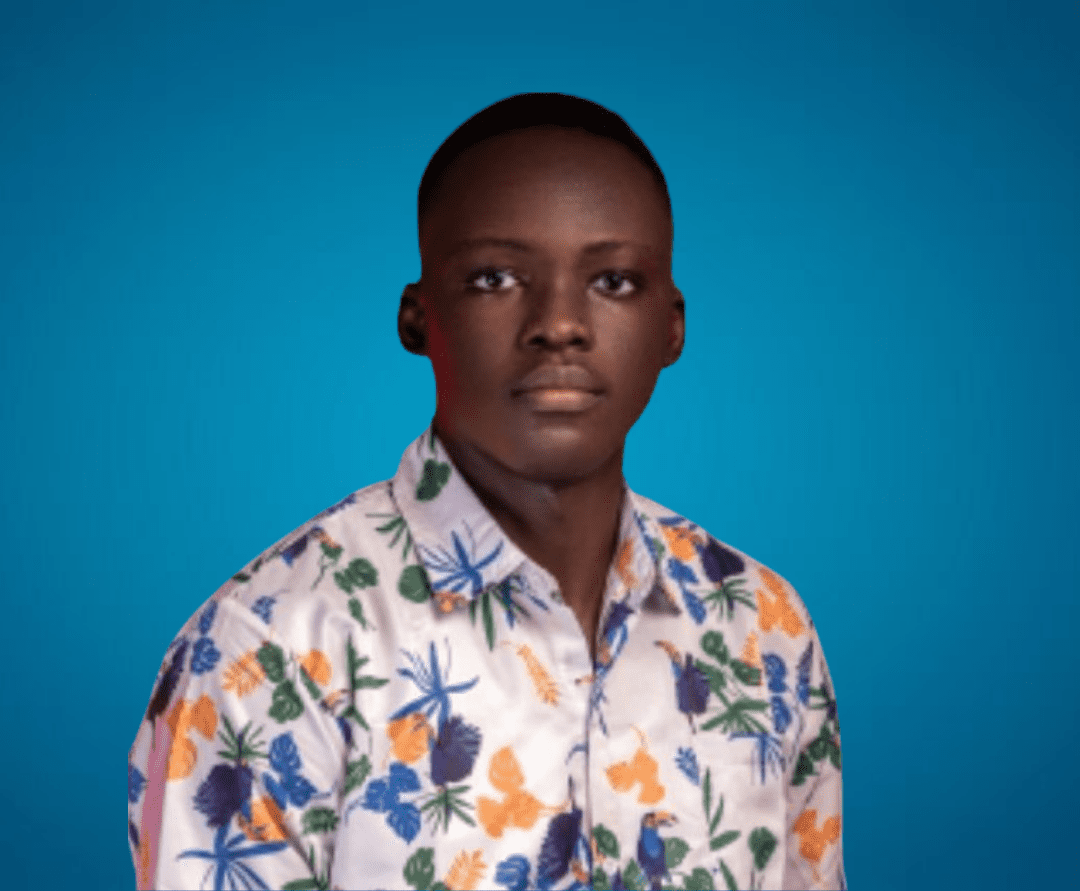 Sam is a brilliant young Nigerian biochemistry student and an aspiring entrepreneur. Despite facing many challenges, he has never lost his passion for learning and drive to make a difference in the world. Read more about him here.
Was this article helpful?