What is my concern with JAMB regularization? I don't think I need it. Hmmn…. I can't tell if you need it or not.
However, if you discover yourself amidst the compartment of students, I will list now recognize it's obligatory for you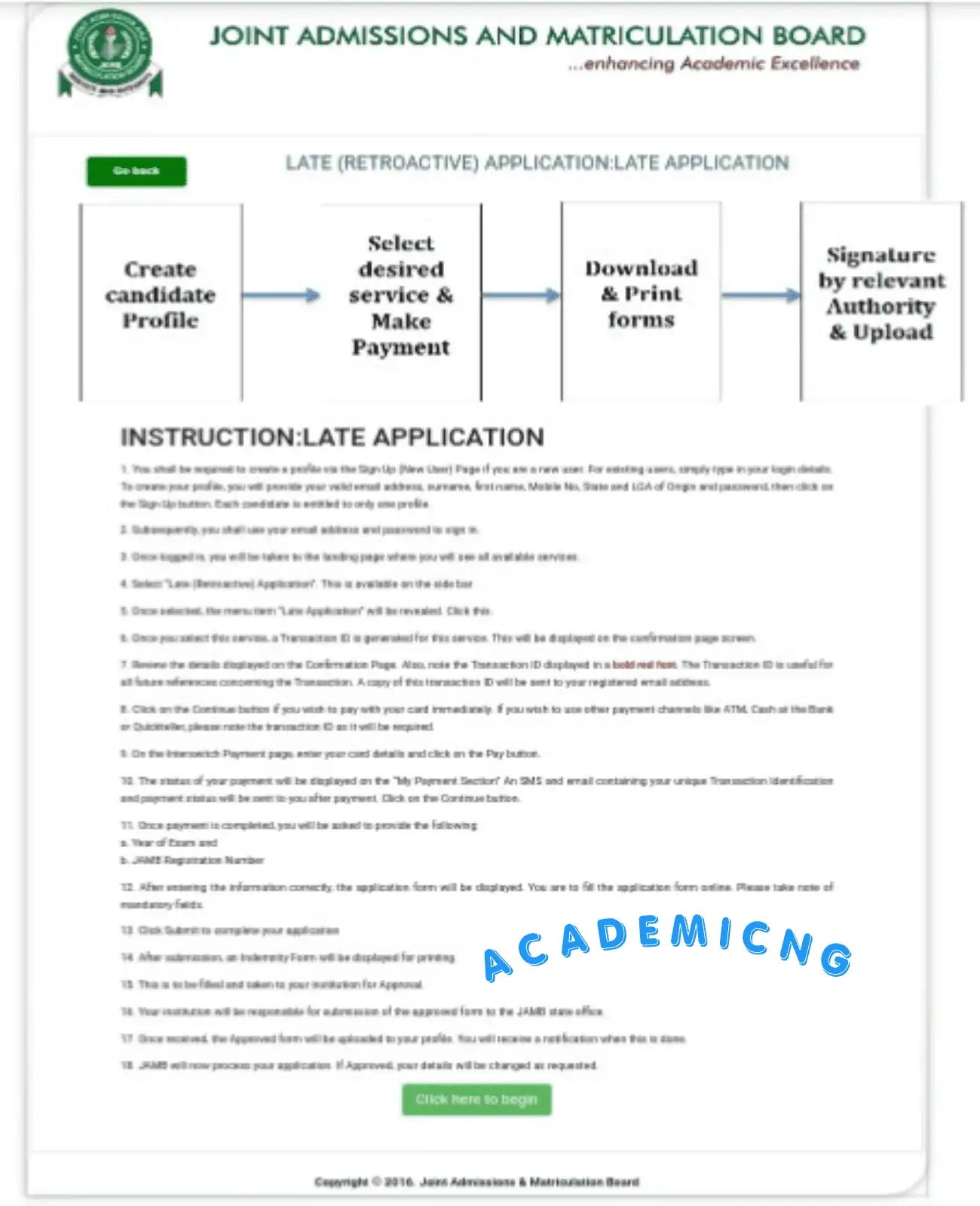 Not all issue with JAMB brings about regularization.
Please note this, so you don't have to struggle with what isn't worth it.
If you've been admitted and wish to print your JAMB regularization admission letter list without going to the cyber cafe, use the link below and follow the steps there.
"Note: it may take a short time to authorize the JAMB regularization. Be patient it won't take too long.
It's time to enlighten ourselves concerning it".
What is JAMB Regularization About?
This has to do with admission. You may be asked to do so whenever any admission problem is experienced, mostly during printing.
Not only this, many were offered admission successfully, but their institution's course is giving, and JAMB is not friendly.
You might be advised to go for regularisation if you cannot print your acceptance letter.
Before taking steps on regularization, make further inquiries. What if the printer you're using is faulty, and you've already been looking for regularization?
Find that out. In other words, we can say it meant to edit the course you were given if it's not associated with what you're studying.
Is JAMB Regularization Necessary in 2023?
Sure, that's it. You may not be able to opt for the National Youth Service Corps (NYSC) if you don't do it. Not only is this high risk for your admission, but don't forget that only impacted students should apply for it.
Who is JAMB Regularization meant for?
Finally, let's state the categories of people to do this
Not offered admission by the Joint Admission and Matriculation Board: if your school list is out and your name is there, check your JAMB admission status and see "admission not yet given".  You are among those who need to do it to have access to your admission letter printing.
 Course offered by JAMB and school is not the same: In a case whereby you are to study accounting in school then JAMB gives you finance. Kindly go for this. Although the Joint admission and matriculation board has been trying to curb this, which brings about the central admission processing (CAPS), you can navigate through our website to read articles on this.
Letter of admission revoked: after accepting your admission through CAPS, if your course is different from the one offered by the school, you need to change it. Failure to do so in your admission will be revoked/terminated. You cannot print your admission letter if you are a victim of this; the remedy is regularization.
Entry mode does not require jamb: We have some students whose mode of admission is not by JAMB such as the part-time (PT) and Direct Entry (DE) students. These people should regularize their admission to the current course they are studying.
How long does JAMB regularization take?
Based on what you want. If you like, you can deal with it for more than a year, but it shouldn't take up to a month for me.
How To Do JAMB Regularization 2023?
The best advice I offer to individuals seeking assistance on Jamb is to their Office or approved CBT centre. This can also be done in cybercafes offering such services. No café charges? Don't worry if you can do it yourself; keep reading.
Before taking any action "remember this that the service will cost you ten thousand naira (N10,000)" as demanded by the Joint Admission and Matriculation Board.
Simple Guide for Regularizing JAMB Admission
Login to the portal just like you checked your admission status on the e-facility portal. Fill out the login form accurately by submitting your email and password. If you receive any error response like the one below, try again later.
After successfully logging in, click on the drop-down navigation at the right corner of the header, then choose the late application. For those using PC or desktop mode, check the left sidebar. If there is a need for you to apply, you can easily get an answer from there.
After selecting the service, it will show your payment reference. Make sure the details supplied are correct.
Different payment methods such as ATM, bank deposit, and online card payment will be shown to you also. I recommend online card payment as it is the fastest and easy way.
Select the continue button, which will direct you to the payment gateway. Enter your ATM card details (16-digit number in front, CVV always at the back of the card and your card valid through date found at the front of your card in this format (dd/yy). Also, supply the OTP number sent to your mobile number associated with your bank account number to complete the transaction.
If your payment is successfully approved, they will request your year of exam and JAMB registration number.
Two forms will be required to be filled. One will be online, and the other will be indemnity. After filling it out, proceed to your institution's admission office and submit it. The admission officer should sign it and then submitted back to the Jamb state office.
Once this is done, the effect will be shown on your dashboard, and a no-reply message will be sent to your mail from JAMB stating if your request is being granted.
Is JAMB regularization compulsory?
Yes, it is. It was stated earlier, however, that it is not intended for all students. Only those who face the problem should do it, please, and also be quick to rectify it
How do I check my JAMB regularization?
Following the above steps, an indemnity form will be provided that can be printed on your JAMB dashboard at any time
Necessary information to be submitted during the process
Your JAMB registration number
Candidates name ( full )
Name of initial institution. If you are being transferred from one institution to another, as seen with direct-entry students. Put the name of the school they transfer you from there. But if you are not filled in the name of your institution there.
Former course
Name of the new institution
Course you are being admitted to.
The admission office / JAMB state office will complete the rest
Here is a warning, please don't pay anyone online for JAMB regularization because I have seen a lot of adverts on this, and it's a complete scam.
If you found this article helpful, don't forget to help us share it with your friends or enemies who can be in want of this.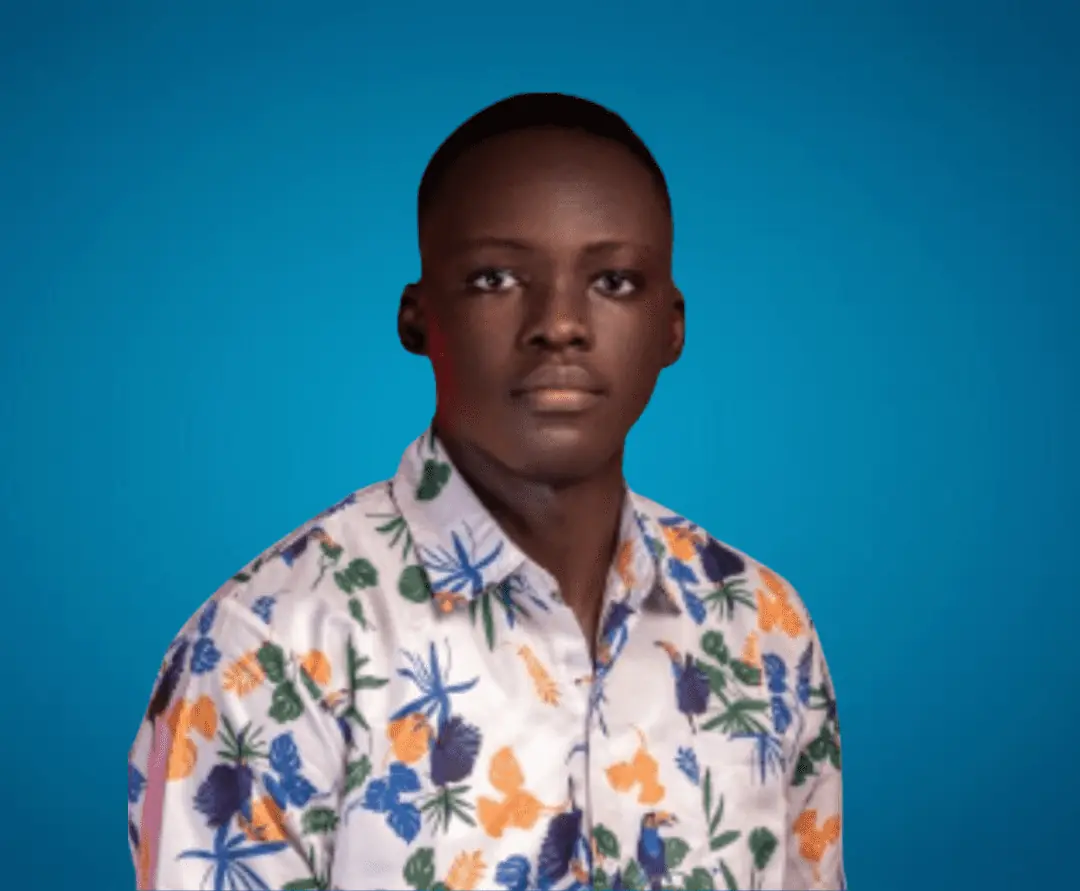 Sam is a brilliant young Nigerian biochemistry student and an aspiring entrepreneur. Despite facing many challenges, he has never lost his passion for learning and drive to make a difference in the world. Read more about him here.
Was this article helpful?