Most of us know only about the one-time password we get when we purchase something online using our cards. Today, I'm going to explain what you need to know about the OTP sent by JAMB and if you can get it via email in 2022 .
Once your payment has been processed successfully, you will receive a one-time password when you want to change your institution or course on the UTME portal.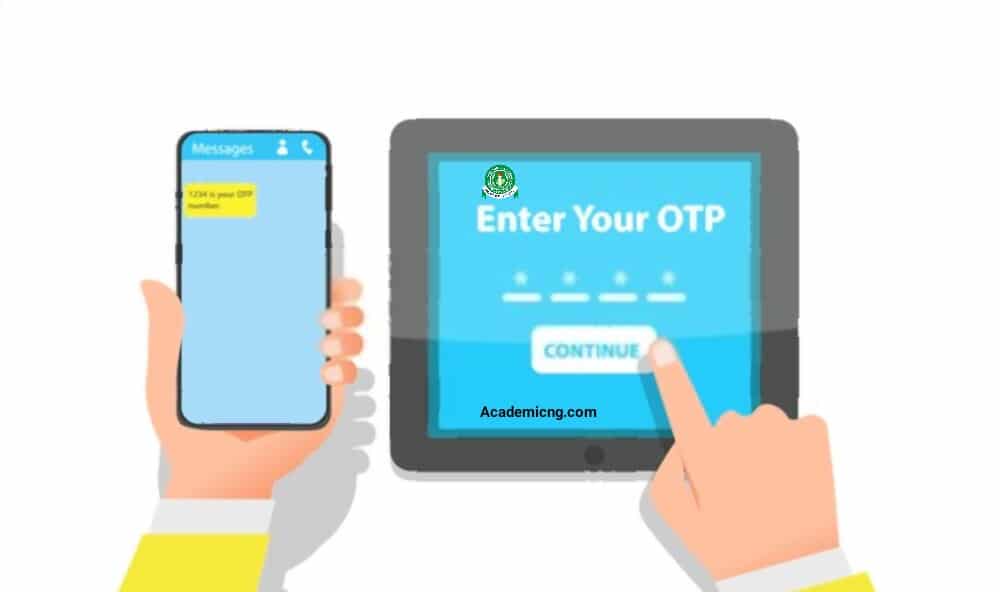 Time is money, let's not waste it and dive right into today's topic.
What is JAMB OTP?
In 2020, the Joint Admissions and Matriculation Board (JAMB) introduced a new system of using OTP for some activities on the portal.
This OTP is a One-time Password used to verify that you are the one making the actions on your dashboard.
It is currently used whenever you want to do a change of course or institution or even correction of data.
How to resend the OTP when you have not received it
I have seen people who waited for the OTP for a long time (few hours to some months), there are a few things you can do to get the password faster.
JAMB said they have sent you a one-time password to your number but you haven't received any message of such? Follow these steps to resend it.
Login to your JAMB efacility account with your username and password.
Select your year of exam in the menu.
Click on UTME Data Correction.
Click on the choice of institution/course correction button.
Then click on Resend OTP
Wait for some minutes and you will receive a message from JAMB indicating your full name and the One Time Password you will use on the portal.
Note: The OTP can be resent at a maximum number of 5 times after which you may need to contact JAMB support to help you resolve the issue.
If you lost the SIM or phone number registered with JAMB, go to the telecom branch near you.
You will be asked to submit some documents to prove that you are the owner of the number and it's not free.
Don't be deceived, you can never get the OTP by sending a text message to JAMB because I have seen people sending OTP to 55019 and they just keep getting debited of #50 per message and still not get anything.
Does JAMB Send OTP To Email Address?
JAMB cannot send OTP to your email address, I haven't seen or even heard of it happening.
If you have problems with your Sim or phone number and you eventually go to any JAMB office near you, they are most likely to tell you to retrieve your Sim or phone number.
That number you used during JAMB registration is very important, don't misplace or handle it carelessly.
How do I reset my JAMB email?
Looking for a way to reset or change your email in the JAMB Portal? Read my guide on jamb correction of an email address.
Although it's not always possible for everyone if you are lucky, it can be easily changed.
I'm quite sure that this article has explained what you need to know about the JAMB one-time password in 2022. Share it with others and make it go viral.
In case you still have problems with this, let me know in the comments section below. Expect a swift response from me.