The JAMB mock exam was introduced by the Joint Admissions and Matriculation Board in March 2017, it came with a lot of challenges.
However, they have improved over the years. It is not only helpful to candidates, it shows them how prepared they are for the exam.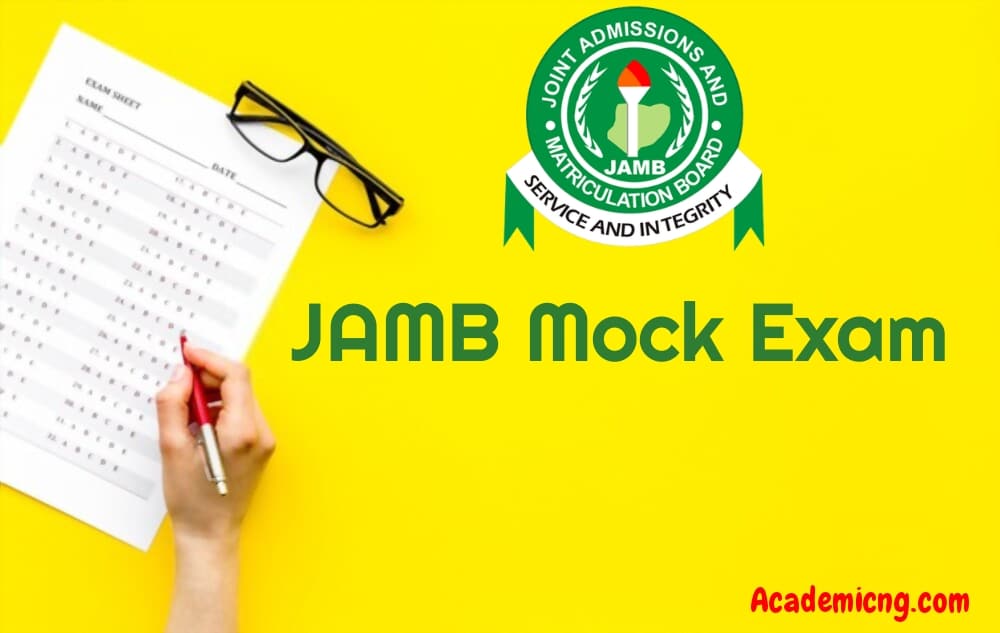 According to the Joint Admissions and Matriculation Board, the 2022 JAMB mock exam will take place on April 9, 2022.
The registration for the 2022 UTME mock exams will be from February 19 – March 5, 2022.
We have curated a complete list of 19 things candidates need to know about the JAMB mop-up or mock exam this year.
19 Things Candidates Should Know JAMB Mock Exam In 2022
JAMB mock is not the same as JAMB mop-up exam.
The exam is not compulsory.
You can only register for it during the JAMB registration.
The mock is not harder than JAMB, rather it is simpler.
Only UTME candidates can do the exam, not for DE.
If you did not choose the mock exam during registration, there is no other way to register for it.
What you score in the main exam won't be added to the main JAMB score.
The mock exam will be done before the main exam.
JAMB mock exam is not free, you are going to pay 700 naira on your exam day.
The exam is done in one day, once you miss it, it's gone.
There are no penalties for missing the mock exam.
If this is your first time of doing JAMB, i recommend that you register for it.
The questions you meet in your mock exam won't be repeated in the main exam.
The exam will give you a first-hand experience of how the main exam is going to be.
Your score is over 400, just like in main exam. You are sitting for the 4 subjects you registered for.
To know your mock exam date, center & time, you need to print your slip on the JAMB portal.
You need to take your exam slip to the CBT center on your exam day, without it you can't enter the exam hall.
The JAMB mock exam results are usually released few days after the exam.
You are to pay the exam fee to the Center on your exam day, be smart and don't be a victim to scammers!
RECOMMENDED:
Conclusion
I think this post has explained all you need to know about the JAMB mock exam in 2022.
Please share this article with your friends and subscribe to our newsletter to get the latest updates via mail.
If you have any questions, drop them in the comment section below.