These JAMB secrets should not be revealed to anyone, but I did anyway. Here are what most candidates don't know about the exam.
You are lucky to have found this hidden gem, and I hope you share it with others. If you have questions about the UTME exam, use the comment section below.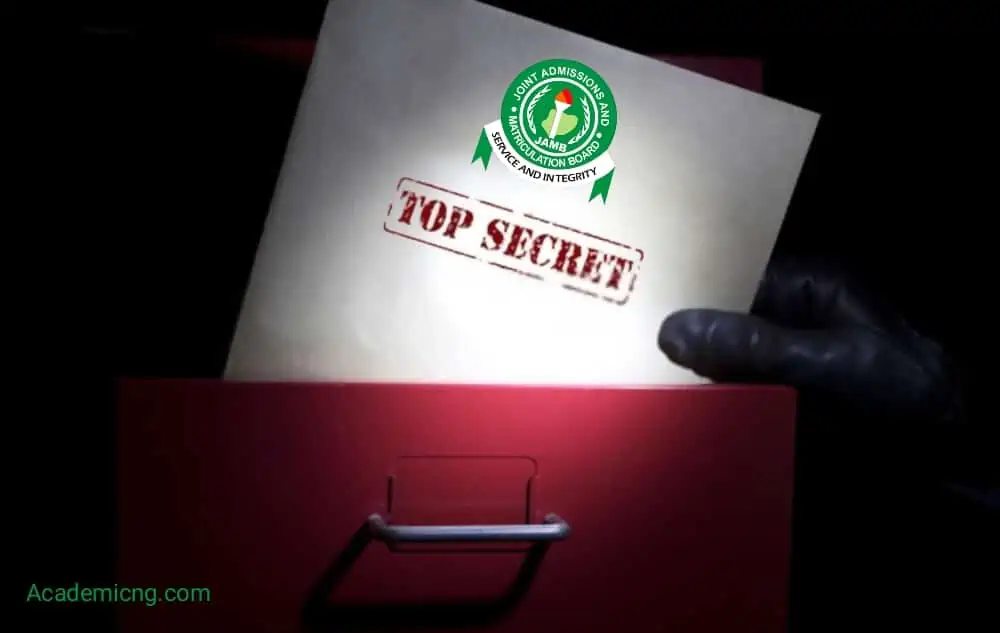 Top JAMB Secrets You Need To Know
The JAMB exam is not hard as you think it is.
You can't score 400 on the JAMB exam.
JAMB doesn't give scholarship awards to the best students. Only the government and NGOs do.
The timer in JAMB CBT is faster than the real-time.
JAMB doesn't use negative markings.
You can always come back to questions you skipped.
JAMB sets thousands of questions. The system will shuffle it for different candidates.
God can only help you if you have done your part (studying).
Your JAMB score can never be upgraded. You are just going to lose cash.
Preparing early reduces the workload when studying for JAMB.
Cramming doesn't work in JAMB. You need to read and understand what you read.
The calculator in JAMB is not always capable of solving complex problems in mathematics and physics.
There is nothing like Expo in JAMB so you will get scammed.
The person sitting next to you can implicate you, be smart.
Use the textbooks recommended by JAMB, not something else.
The syllabus is there to help you know what topics to read for JAMB.
JAMB sometimes repeats past or previous questions, but it doesn't come in the same format.
The questions for those on Monday will be entirely different from those doing their exam on Tuesday. You get the point.
Don't guess answers. Eliminate options that do not correlate with the question one by one until you finally choose the best answer.
The best way to remember formulas, concepts, etc., is to solve as many questions as possible. Ensure you finish the questions in your textbooks and JAMB past questions before the exam.
What is the hardest subject in JAMB?
To be sincere, the hardest subject in the JAMB exam is the one you didn't prepare well for. Although, subjects that involve a lot of calculations, such as physics, maths, and accounting, tend to be harder, and you need to be fast enough to finish up.
If you are well prepared for your four subjects, trust me, none of them will be hard when you see the questions.
Is JAMB luck?
JAMB is not luck. The same thing applies to other exams like WAEC and NECO.
You may wonder why some people are so lucky to have good scores even without studying or lucky enough to see simple questions, whereas your own was tough.
Well, I don't call that luck but the grace of the almighty God. Yes, grace, not luck. No matter how much you study or prepare for JAMB, always pray for the grace, mercy, and favor of God (no matter your religion).
JAMB cheat code
There's nothing like the JAMB cheat code website or something like that. You are lazy to study for this exam (I didn't mean to be rude, but the truth is bitter).
There are no shortcuts to success, even in JAMB. The only cheat code I have for you as a JAMB candidate is:
Study hard, study like your life depends on it. Understand what you are reading, let the syllabus be your map.
Yeah, that's it. You should also make sure you are not neglecting the past questions.
How to pass JAMB without studying
So you want to pass JAMB without studying? Say that again, please. Hey, you can't. It's impossible unless you import the study materials into your brain, which isn't realistic.
You have to study; that's the only way out. Studying is not hard. Stop procrastinating and read.
Just a friendly reminder; you can't cheat in JAMB hall and not get caught. The punishment is not always good.
How to score 400 in JAMB 2023
Sorry to break it to you; you can't score 400/400 in JAMB. It hasn't been done in the history of JAMB in Nigeria.
You are not a robot with 100% accuracy, no matter how intelligent you are. You will make mistakes. If you want to smash JAMB, aiming for 400 isn't bad but try to set a feasible goal like 320, 350, or even 370.
No institution will reject you or change your course if you score above 300 in JAMB.
How Does JAMB set their questions?
The questions are set by those who work at JAMB, mostly experienced teachers, lecturers, and professors. They set the questions for different topics in the UTME syllabus. There's no copy-and-paste work; new questions are created yearly.
Although they may repeat the questions used in the previous years, it is going to be twisted. This is one of the most important JAMB secrets in 2023.
Is the JAMB syllabus important?
The syllabus is very important if you want to excel in JAMB CBT. Make sure you cover all the topics in the syllabus when studying. No stone should be left unturned.
As I said, questions will be asked on the topics in the JAMB syllabi.
Share this article about JAMB secrets with your friends and colleagues; sharing is caring.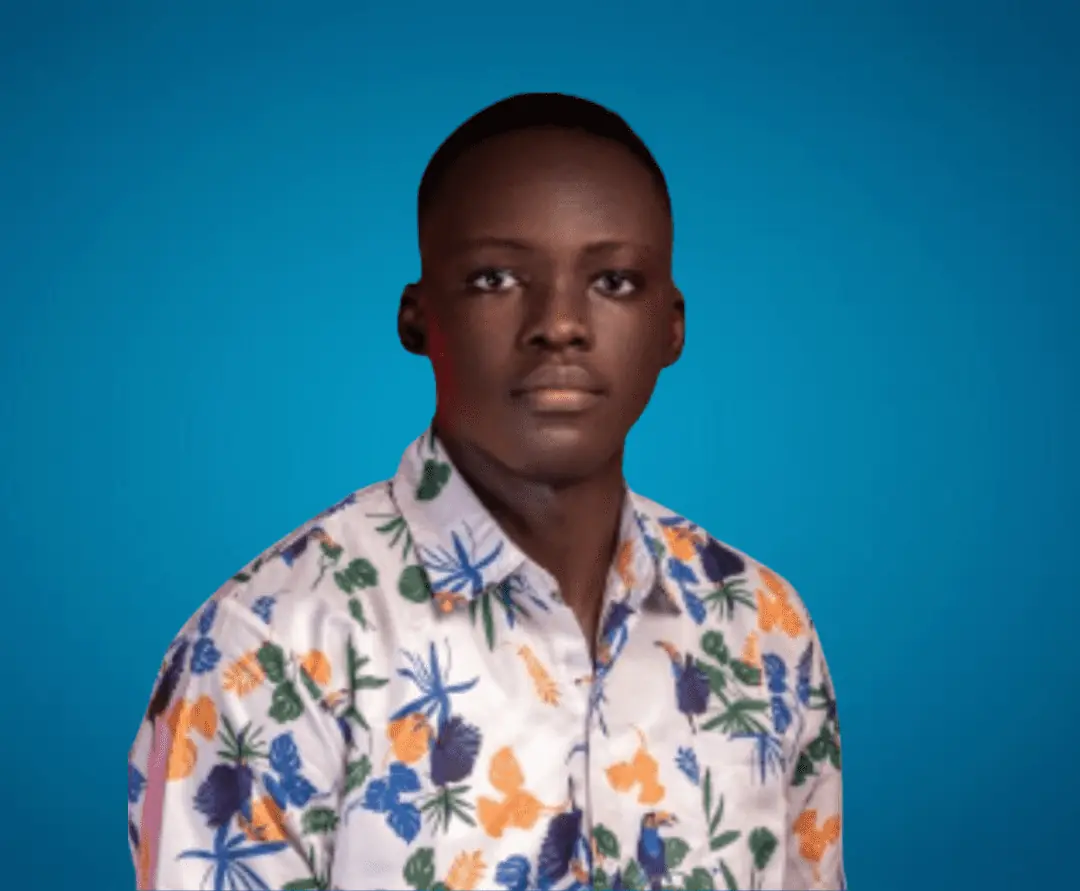 Sam is a brilliant young Nigerian biochemistry student and an aspiring entrepreneur. Despite facing many challenges, he has never lost his passion for learning and drive to make a difference in the world. Read more about him here.
Was this article helpful?