JAMB reprint 2023 slip is your examination slip which will serve as your permit during the examination.
All candidates must print it out. The reprinting can be done on your PC or mobile device, but it may be slightly challenging to print with mobile phones. We will explain how you can check and print it cheaply.

Why? This is because most of us don't have a printing device.
After teaching you how to check the slip on your mobile phone, you can proceed to any nearby cafe to print it out. You can also get this done at the CBT center close to you.
Reasons why JAMB reprint Is Important
It serves as your exam permit: They will ask you to provide the slip before they allow you to write the 2023 Unified Tertiary and Matriculation Exam. I hope you see a perfect reason why your JAMB reprint is mandatory.
It lets you know your JAMB registration number: Initially, you can only access your jamb details with your email. After printing out your UTME exam slip, you can check your result. Not only that, your jamb question page can only be accessed with your jamb registration number, which can be found in the printout.
Please print yours to get to know your venue. This also includes the location and examination date: don't be shocked that each candidate has their examination date as set by the joint admission and matriculation board. Following your exam and venue friend's date can cause you not to participate in JAMB CBT.
The precise time for your exam has been added there.
Go along with all the slips they give you during registration on the day of your examination, including the JAMB exam slip. The main reason is that your invigilator may need good evidence from you. Not only that keeps it all very well too. It will be asked later.
JAMB reprinting date 2023/2024
Let's get to know when the printing starts exactly for JAMB 2023. The Joint Admissions and Matriculation Board have set the 29th of April, 2023, as the starting date of the exam slip printing.
All candidates must begin their reprinting before the exam to be fully prepared.
If your center location isn't close to your house, please ensure you arrive at the center at least 2 hours before your examination time.
How To Check JAMB Reprint 2023
Open your browser's new tab, and visit portal.jamb.gov.ng/ExamSlipPrinting/PrintExaminationSlip
In the field where it is requested, enter the JAMB registration number or telephone number you used during registration.
You will see a button below the field where you enter your reg no, click on the button.
Wait for it to load, and you will see your JAMB exam slip. You can screenshot It, save it as a PDF, or print it out.
"Please allow popup for this site from your browser".
How to reprint your JAMB 2023 examination slip through your dashboard
Use this JAMB reprint link "jamb.gov.ng/efacility./" to access the portal in your browser
Log in with your email and password. Can't log in? See solution here
On your JAMB dashboard, you will find "print Jamb Slip."
Click it, that's all.
How to print your JAMB Slip via your email
All candidates will be notified through the email and phone number provided during registration.
For those using Gmail open your Gmail app and check a message from a no-reply sender.
Deadline For Reprinting JAMB Slip
You may have heard this before, but candidates have no deadline or closing date to print out their examination slips. However, if the exam officially starts on Monday, you must check your exam date on the portal before Monday.
This is to prevent you from missing your exam because if you do, nothing can be done other than to register for next year's JAMB. The portal for exam slip printing is usually closed after all candidates are done with their exams, and the results are released.
Those who missed their exams last year cried, went to JAMB's office, and pleaded for another date. Unfortunately, there was no solution. Take this thing very seriously if you want to gain admission this year.
Does The Color Of The Slip Matter?
Some people were asking me in the JAMB Whatsapp group about the importance of the color of the slip they printed.
Here comes the answer; whether you did a colored or black & white printing, it doesn't matter. Just make sure your details are showing clearly on the slip.
Colored printing is even more expensive than normal (black and white). I don't see any reason you need to waste your money just because one is fancier than the other.
How Much Does It Cost To Re-Print JAMB Slip?
During my time (2019), I printed my JAMB exam slip at the same place I registered, and they collected 200 naira excluding the additional costs for photocopies (at 10 naira per copy)
Things are a lot different now, considering the economic situation of the country and the rate at which the cost of things is escalating. A candidate told me he printed his slip for 500 naira. Others said 300 naira. If you are on a budget, I have a way of cutting costs.
You will use your phone; follow the steps I laid out to reprint your slip. Then save the document as a PDF on your phone.
Next, go to any computer cafe and tell them you want to print a file from your phone. Send the slip PDF to their PC with the help of Bluetooth or USB; they will help you print it for 100/150 naira.
Can I Print The Slip Anywhere?
Yes, you can. When I say anywhere, I mean anywhere there is a PC, printer (with A4 papers, of course), and internet connection.
It is not a must that you print it out at the CBT center where you registered for the exam. You can do it at any computer cafe near you. As I have said before, photocopies are necessary.
Problems Candidates Face & Solutions
1. Details Not Found For This Examination: It tells you that details were not found for the exam after typing your details and clicking the button.
Solution: Since you registered with NIN, use your JAMB registration number to check the slip. You will find the number on your JAMB registration slip.
2. The Slip Was Not Displayed: If you can't find anything after entering your details and clicking the print button.
Solution: Check your browser settings to ensure you are not blocking pop-ups. If this doesn't work, change to desktop on your browser (most of them have this setting on the right-hand side when you click on the 3 dots).
3. The Portal is Closed: The portal is blank, or you can't find any box to input your details/even the button to print the slip.
Solution: There is nothing you can do here. It means the JAMB reprinting has not started.
Other Things You Need To Know
Candidates who were posted to a center that has been banned will be re-posted, and such candidate needs to reprint their new exam date, center, and time on the portal.
If you lose or forget your exam slip, you won't be allowed to sit for it unless you provide it.
Don't write anything on your slip, as you will be suspected of trying to do examination malpractice.
You need to thumbprint before and after the exam.
Late registration does not affect your exam date.
You can't change your exam date. If you don't like it, that's your cup of tea.
If your exam is to start by 7:00 am, make sure you get there before 6:40 am.
Avoid sleeping tablets the day before your exam, so you won't be sleeping when your mates are doing the exam.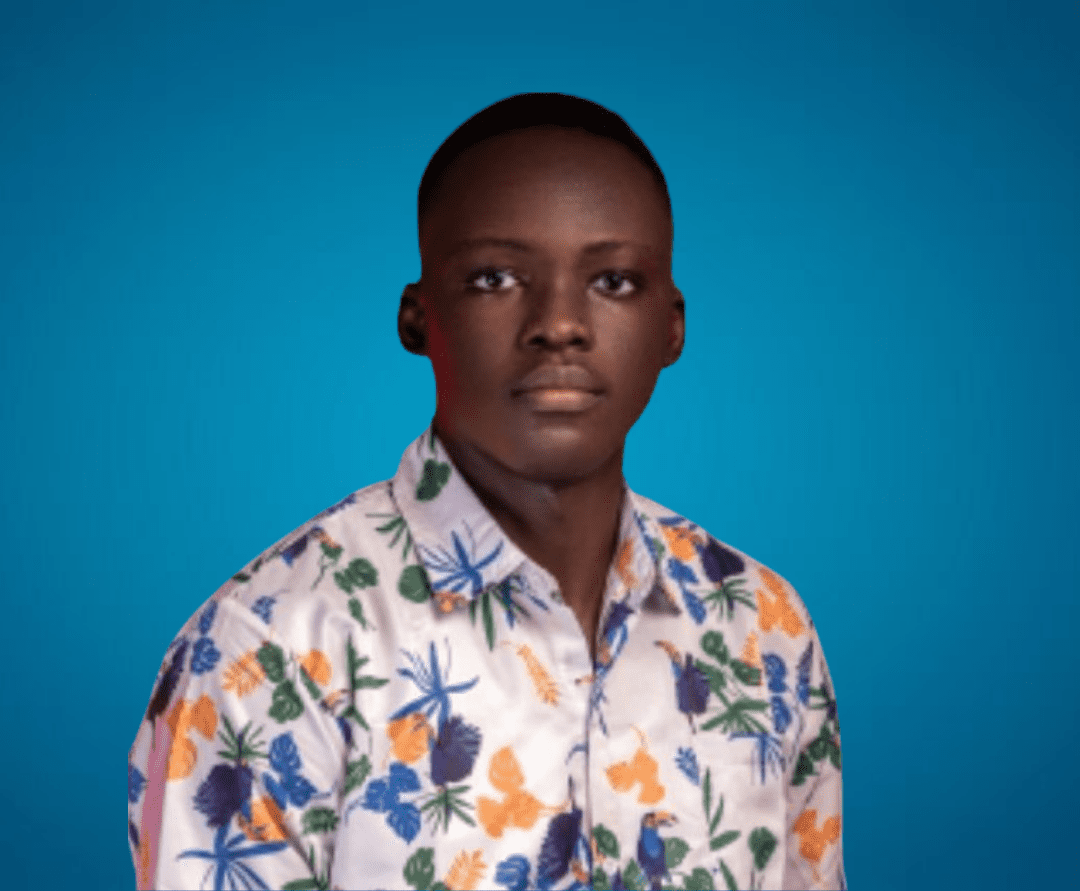 Sam is a brilliant young Nigerian biochemistry student and an aspiring entrepreneur. Despite facing many challenges, he has never lost his passion for learning and drive to make a difference in the world. Read more about him here.
Was this article helpful?