The Borno state scholarship is part of the Borno government's social welfare program and corporate duty to the residents of the state.
The scholarship which is usually awarded through the state Bursary is offered to assist students in public tertiary institutions, especially those who are financially handicapped.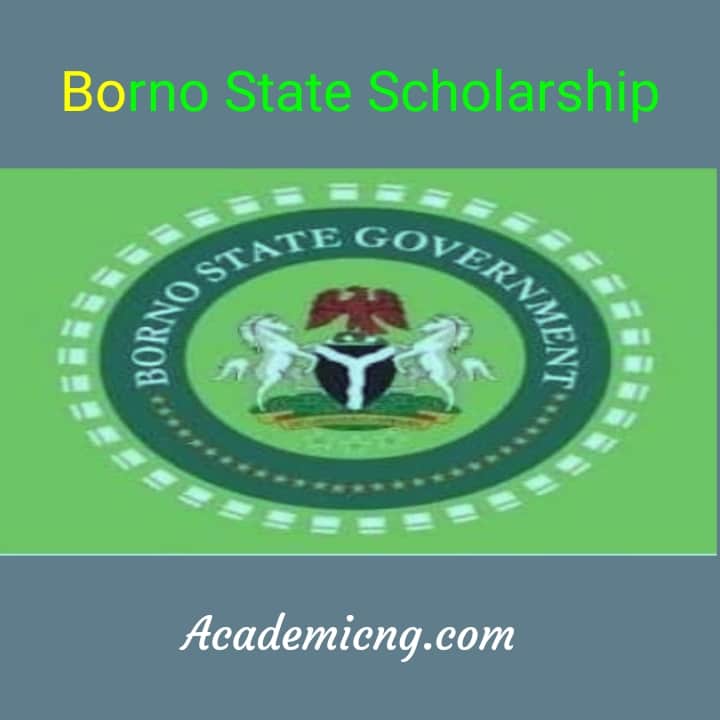 Over the years, many residents have benefitted from the Borno scholarship.
About The Borno State Scholarship
There are two categories of scholarships offered by the Borno government. There are Local scholarships and international scholarships.
Local Scholarship: You can get this scholarship if you are a Borno state student currently serving in any public College of Education, Polytechnics, or Universities across Nigeria.
International Scholarship: As a resident of the state, schooling in a tertiary institution outside the shores of Nigeria, you can apply and get this scholarship.
Borno State Scholarship Requirements 2022-23
For you to apply for the Borno 2022 scholarship, you must meet a certain condition, and they are:
You must be a Borno State indigene
You must be an undergraduate in any recognized public institution in Nigeria, be it College of Education, Polytechnic, or University.
You must be a Borno State resident who is currently admitted to any recognized tertiary institutions abroad
Read Also:
How to Apply for Borno State Scholarship 2022
Log on to their official website
Click on Apply.
Select the category of scholarship you intend to apply for.
In creating an account, make sure your email is valid.
To verify the account, a confirmation link will be sent to your email. Click on the confirmation link and you will be directed to the login page.
Fill the login space appropriately; inputting your email address and password.
You will be directed to the payment page after logging in. There you can make your payment.
After making your payment, you will be allowed access to fill in the application form
The application is divided into stages. Complete each stage by providing the necessary information. After every stage, click on save and proceed to the next stage
In the first stage, you will be asked to upload a recent passport photograph and save it. Remember to keep all your documents handy.
The next stage involves you inputting your academic details.
Next stage, you will be required to provide any employment details in cases that you are working. However, this stage can be skipped if you are not officially employed.
Next stage, you will be asked to provide your bank details.
Next, you will be asked to provide the details of two referees to stand for you.
Next, you will be directed to the upload page where you will be asked to upload your documents; scanned copies of your admission letter, indigene certificate, and school ID.
Before you click on submit, you are advised to go back and reviewed everything you have inputted. After you are sure that everything is right, you can submit.
Note that, your application will go through series of reviews. So, make sure all your information is accurate.
Lastly, you will be asked to submit your printed application form alongside each of the following documents; admission letter, school ID, and Indigene certificate, to the Borno State Scholarship Board.
For the Borno state scholarship list pdf 2022, visit scholarship.bo.gov.ng
As a Borno State indigene, you shouldn't be out of school, because of a lack of finances. This process is not painstaking neither is it stressful. The best of it is that you can complete your application from the comfort of your home. So take advantage of it now.