What are the Cheapest Private Universities in Nigeria in 2023? How much does a private university cost in Nigeria?
If you seek answers to questions like these, you are at the right place. In this article, you will find the most affordable private institutions in Nigeria.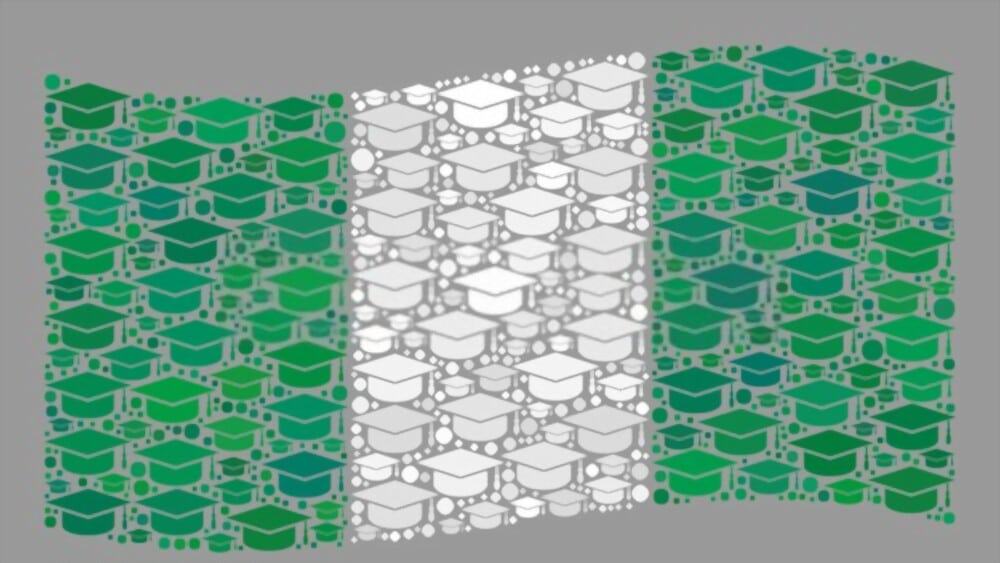 In Nigeria, private schools, colleges, universities, or polytechnics are for the rich or those with parents earning above-average wages. I know you are an underdeveloped country, but education is not supposed to be this expensive.
Many parents struggle to make ends meet, yet these schools will keep increasing their tuition fees, frustrating them to the extent of borrowing loans.
Luckily, we still have some affordable private universities (you can attend them without breaking the bank). Note that if you are going for high-value courses like pharmacy, medicine, surgery, law, nursing, etc., the fees become more than most people can afford.
Therefore, cut your coat according to your size. State and federal universities are not that bad; some are even better than those glorified secondary schools called private universities.
Let's go!
The universities listed below are the cheapest private universities in Nigeria. Most of them are religious-affiliated institutions.
Al-Hikmah University
If you are looking for an affordable Muslim private university in Nigeria, then Al-Hilkmah University should earn the first spot on your list.
The institution came into existence in 2005 and started with only about 70 students for its first academic session. Today, they have more than 105 programs (Undergraduate, PG & Diploma) with more than 7000 students.
One of the reasons this university is unique is that they accept installment payments for school fees. Depending on your financial capabilities, you can pay your school fee 2-3 times.
| | |
| --- | --- |
| Location | Ilorin, Kwara State |
| School Fees | 146k – 856k naira |
| Accommodation | 50k – 120k naira |
Oduduwa University Ipetumodu
Named after the progenitor of the Yoruba race, Oduduwa University Ipetumodu (OUI) sits at the heart of Ipetumodu. The NUC accredited it in 2009.
They offer scholarships for students with financial needs. All you have to do is get the application form from the Registrar and fill it in with the required info.
Note: New students will pay 10,000 naira for books every semester, cooking is not allowed in the hostels (you have to buy food which is quite expensive), and the use of a DSTV or refrigerator will attract extra fees.
| | |
| --- | --- |
| Location | Ile-ife, Osun State |
| School Fees | 98k – 350k naira |
| Accommodation | 30k -250k naira |
Rhema University
Like Al-Hikmah University, another cheap and religious private university in Nigeria founded in 2009 but commenced academic activities in 2010.
In 2020, the NUC approved medicine and surgery at Rhema University, so you can get your MBBS degree there without worrying about accreditation.
They have teachers who know their onions, modern classrooms, advanced teaching, and study plans. Living Word Ministries own the Christian institution.
| | |
| --- | --- |
| Location | Aba, Abia State |
| School Fees | 50k -250k naira |
| Accommodation | 60,000 naira |
Ajayi Crowther University
Since 2005, Ajayi Crowther University has been raising God-fearing intellectuals and is known to be one of the best higher institutions in Oyo State, Nigeria.
They have a flexible school fee regime, and just like the first university we discussed, they accept installment payments. The hostels at ACU are more than comfortable, with excellent recreation facilities.
| | |
| --- | --- |
| Location | Oyo State |
| School Fees | 250k – 1.5m naira |
| Accommodation | 105,000 naira |
Wellspring University
The university, established in 2009, has become one of the top-ranking private universities in Nigeria today. The NUC fully accredits all programs offered at Wellspring University.
The institution also owns Wisdom Gate High School and Wellspring College, founded in 2003 and doing well. Their curriculum is designed to balance academic and professional knowledge and the cultivation of moral probity.
| | |
| --- | --- |
| Location | Benin City, Edo State |
| School Fees | 190k -245k naira |
| Accommodation | 62,500 naira |
Adeleke University
Founded by Davido's Father, Dr. Adedeji Adeleke, in 2011, Adeleke University is a private, faith-based learning institution known for its high-quality education.
The university is based on the Seventh-day Adventist philosophy of education and has scholarship programs, flexible tuition fees, innovative learning, and the acquisition of entrepreneurial skills.
| | |
| --- | --- |
| Location | Ede, Osun State |
| School Fees | 246k – 1.4m naira |
| Accommodation | 50k – 70k naira |
Caritas University
Searching for a cheap private catholic university in Nigeria? Caritas University is your best bet. They have faculties like Natural Sciences, Engineering, Management & Social Sciences, and Environmental Sciences.
Caritas University allows for payment in two installments per semester for students who cannot pay the school fees at once.
| | |
| --- | --- |
| Location | Amorji-Nike, Enugu |
| School Fees | 170k -390k naira |
| Accommodation | 40k -70k naira |
Lead City University
Lead City University is the best accredited private university in Ibadan when writing this article.
They have strict rules and regulations which all students are expected to comply with, great computer facilities, an electronic library, and student-friendly course materials.
| | |
| --- | --- |
| Location | Ibadan, Oyo State |
| School Fees | 250k – 3.5m naira |
| Accommodation | 420k -1m naira |
Also Read:
Fountain University
This is the second Islamic faith-based university on this list of cheapest private universities in Nigeria. The NASFAT society established it in the year 2007.
They provide resourceful and competitive graduates with high moral standards irrespective of religion, political inclinations, tribe, or race.
| | |
| --- | --- |
| Location | Oke-Osun, Osogbo |
| School Fees | 120k -600k naira |
| Accommodation | 50,000 naira |
Paul University
With a conducive environment for learning and qualified staff, Paul University is one of the top private institutions in Anambra State.
The university was established in 2009 and is known to be affiliated with Anglican Church.
| | |
| --- | --- |
| Location | Awka, Anambra State |
| School Fees | 190,000 naira |
| Accommodation | N/A |
Novena University
Novena University was developed to meet the aspirations of Nigerian youths who are not privileged to study in private institutions due to the admission & funds barrier.
They offer education that encourages critical thinking and developing the skills required to participate in the occupational environment.
| | |
| --- | --- |
| Location | Kwale, Delta State |
| School Fees | 200,000 naira |
| Accommodation | 80,000 naira |
Veritas University
Veritas University is undoubtedly the cheapest private university in Abuja in 2023. Although the fees are more than the average Nigerian can afford, it's worth it.
Just like Caritas University, Veritas University is a Catholic-based private institution in Nigeria.
| | |
| --- | --- |
| Location | Bwari, Abuja |
| School Fees | 300k -1.5m naira |
| Accommodation | 130k – 250k naira |
Crawford University
Last but not least on Academicful's list of cheapest private universities in Nigeria is Crawford University, a private Christian institution owned by the Apostolic Faith Mission.
Gaining admission into this uni is quite easy as their JAMB cut-off mark is pegged at 140; provided you meet the other requirements, you are good to go. They have about 16 accredited undergraduate programs. Make sure your course is available before applying to study there.
| | |
| --- | --- |
| Location | Igbesa, Ogun State |
| School Fees | 188k -705k naira |
| Accommodation | Included in the school fee |
Cheap private universities in Lagos
Redeemer's University
Caleb University
South Western University
Augustine University
Cheap private universities in Nigeria that offers medicine and surgery
Madonna University
Afe Babalola University
Bowen University
Babcock University
Gregory University
Igbinedion University
Cheap private universities in Ogun State
Crawford University
Southwestern University
Chrisland University
Hallmark University
Mountain Top University
Cheap private Universities offering nursing in Nigeria
Bingham University
Babcock University
Achievers University
Hey, before you go, don't forget to check out our other articles and share this one with your friends and family.
Was this article helpful?