Would you like to know the best courses to study in Nigeria in 2023? This article explains all you need to know about deciding what course to study in Nigeria.
One of the grave mistakes most students in tertiary institutions make is choosing the wrong courses. Many of them cannot cope with the course they have chosen, and even when they graduate, they cannot use the degree/diploma to work.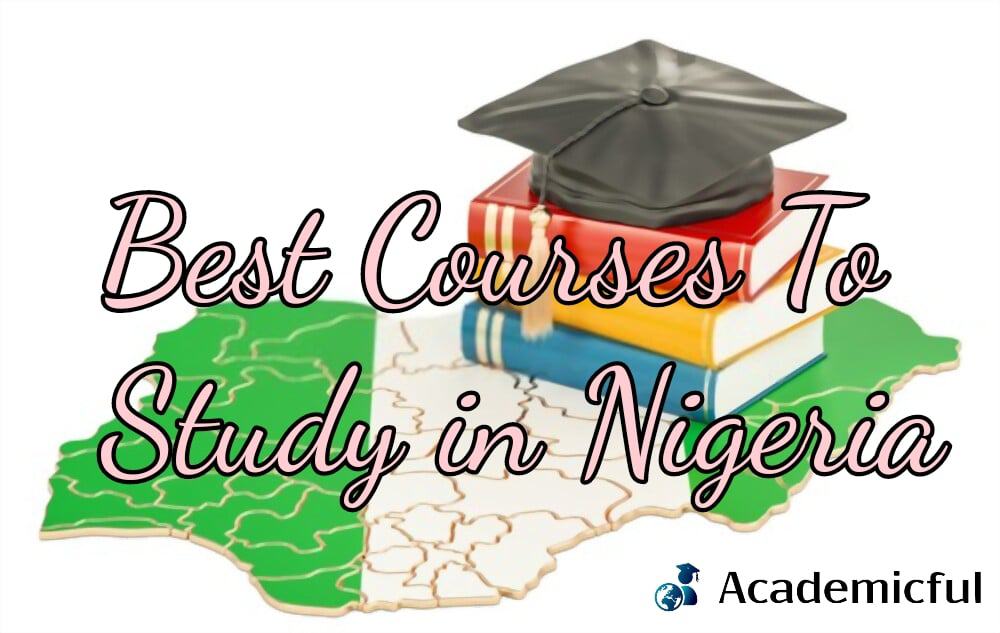 If you want to study in Nigeria, you must go for a program that suits you so you won't regret it later. I have compiled a list of the best courses you can study in Nigeria.
However, before we go into that, you must know what you should consider when choosing a course to study.
Things to consider before choosing a course in Nigeria
Let's talk about the critical things you must think of when applying for a course in Nigeria's tertiary institutions.
Your Interests
In life, you won't find anything easy to do if you are not interested in them. For this reason, your interest should come first when choosing a course to study in the country.
Find where your interest lies, and go for it. If you are the type who would love to report news on TV, you can either go for journalism or mass communication. The same rule applies to every other course.
The Labor Market of the country
No matter how well we try to sugar-coat it, The Labor Market of Nigeria is not favorable. There are only a few courses whose graduates are in high demand.
They include Medical, Law, Education, Political Science, Agricultural, and Nursing graduates. It does not mean that graduates of other programs are not in demand, but they have a relatively low demand compared to those mentioned above.
Years of Study
If you don't want to spend too much time in school, then you have no business studying courses with long years of education. These courses include Medicine and Surgery, Law, Pharmacy, etc.
Unlike the regular 4-year courses, these add some extra years, making them 5-year, 6-year courses. However, if you don't mind spending a long time in school, you can opt-in for these courses.
Salary Information
A medical doctor will not be paid the same amount as a journalist. There will be a significant difference in the amounts they are paid. A Medical Doctor could make 2 Million Naira a month, and a journalist could make 1 Million Naira a month. It is left to you to decide which one is best for you.
Tuition Fees
This factor is an essential one you must consider. Most students cannot afford the tuition fees of the courses they study and drop out of school for financial reasons.
Check out the tuition fees of the course you want to learn. If you don't have the means to pay, don't apply for the program.
JAMB Score/Cut-off marks
Your JAMB Score dramatically affects the course you choose to study in school. I don't expect an aspirant with a low JAMB Score to apply to study law. You might end up wasting your time and money.
Instead, go for a less competitive course that does not require a high JAMB score. This reason is why Cut-off marks were introduced into the admission system of tertiary institutions in Nigeria. If you don't meet the Cut-off of your dream course, you should either go for another one or wait another year.
What are the best courses to study in Nigeria?
The best courses to study in Nigeria, concerning their marketable value, are;
1. Medicine and Surgery
Medicine & Surgery is regarded as the best course to study in Nigeria. It is a very competitive course in my tertiary institution in the country because graduates who study this course are in high demand.
A degree in Medicine is known as a Bachelor of Medicine or Bachelor of Surgery (Latin name: Medicinae Baccalaureus, Baccalaureus Chirurgiae, MBBS). It is abbreviated as MB ChB, BMBS, MB BCh, MB BChir, and BM BCh.
The degree in Medicine and Surgery is the primary medical degree awarded by medical institutions that follow the tradition of the United Kingdom. In Nigeria, Medical schools award MBBS and MBChB.
You can only study Medicine and Surgery at a University Medical school. The course takes six years to learn before obtaining a degree. Medical School Graduates are in high demand in hospitals, research firms, health ministries, etc.
2. Law
Law is another course offered by many Nigerian institutions with a high marketable value. This program takes a minimum of five years of University education.
Institutions that award degrees in Law are also known as Law Schools. To study Law in Nigeria, you need to have a relatively high JAMB score, as the course is also very competitive.
Lawyers are needed in courts, financial institutions, crime investigation institutions, and other firms that have to do with anything legal. Lawyers are involved in almost every sector of the country since they have to be backed by the law/constitution.
3. Accounting
Accounting is a top-rated course in most Nigerian universities. It is sometimes called Accountancy in some of these schools. Accounting involves measuring, processing, and communicating financial and non-financial information involving economic entities. These economic entities could be firms, corporations, or businesses.
Graduates and practitioners of accounting or accountancy are referred to as accountants. The accounting process involves making financial reports; hence the term "financial reporting" is often used as a synonym for Accounting.
Many universities and Polytechnics in Nigeria offer programs in accounting. In universities, the course takes only four years, but in Polytechnics, it takes 2-3 years to obtain a Diploma in accounting.
There are different branches of accounting/accountancy, including management accounting, financial accounting, tax accounting, and cost accounting. These branches have different definitions and applications. In some accounting schools, accounting is paired with bookkeeping which is the summary of financial information in financial reports.
4. Business Management
Sometimes referred to as Business Administration, Business Management is fast becoming popular in many Nigerian universities and Polytechnics. The market is in great demand for graduates of this program. Another good thing is that business managers/administrators are highly paid today.
Business Management has to do with the coordination and organization of business activities. The work of business managers and administrators is straightforward. They help employees maximize their business potential and attain top productivity levels.
Business managers are also responsible for training and supervising new employees. This is necessary to keep the business up and running. In essence, they help companies to reach their operational and financial objectives.
5. Chemical and Petroleum Engineering
This field has been one of the highest-paying in Nigeria for a long time. "Oil Money" is slang used by wealthy people – To show how profitable it can be to study Chemical and Petroleum Engineering. It is no news that Nigeria's main export after cocoa is crude oil, a booming economic sector.
Workers in this sector are highly paid, and they study the composition of Petroleum, the separation, uses of each component of the mixture, etc. They are referred to as Chemical Petroleum Engineers.
To be a Petroleum Engineer in Nigeria, you must study Petroleum Engineering at any university that offers the program. Petroleum and Chemical Engineering cannot be studied at Polytechnics, and these courses require a high JAMB score. Aspirants must also have a keen interest in Engineering.
6. Economics
Economics should be the most marketable course in the country, but many businesses still think they don't need economists. It is projected that the course will be the most marketable within the next five years when most companies now see the need for them.
Economics can be studied in Universities and polytechnics. Nigerian Polytechnics award National Diploma and Higher National Diplomas in Economics whole Universities award Bachelor of Economics and Master of Economics. This field has to do with studying human behavior regarding price and scarcity.
Economists have a wide range of employment sectors. In the private sector, economists are employed as consultants. They are also engaged in big industries like banking and finance.
There are also employment opportunities for economists in Government departments and agencies. They include the Ministry of Finance, Central Bank of Nigeria, National Bureau of Statistics, National Treasury, etc. If you are interested in studying Economics at any university, you must be prepared to see it from a science, commercial and art point of view.
7. Nursing Science
Like Medical Doctors and Surgeons, Nurses are in great demand in the Nigerian Labor Force today. For a long time now, Nurses have been seen as Medical Doctors' assistants, but the narrative is changing. Nurses are Medical practitioners having different roles in the health industry today.
Nursing was usually studied in Nursing schools until it was introduced in Universities as Nursing Science. The program takes only four years, like other University programs.
After then, graduates will go to Nursing schools to wrap it all up within a year. So as you know, Nurses are demanded more than doctors in the health sector.
8. Estate Management
Estate Management is sometimes called housing management and is one of the best courses to study. Although people practice Estate Management without a degree in the course, obtaining a degree is relatively better and safer before venturing into it.
Even those who enter Estate Management without a degree ensure they attend programs/training to build their knowledge and skills.
Estate Management is a very profitable field if you know your onions. Universities offering this course award a Bachelor's degree in Estate Management. It deals with buying, selling, renting, or leasing estate/houses. Houses/Lands are known to keep appreciating as time goes on.
You don't necessarily need an employer before starting your career as an Estate Manager. Most times, all you need is start-up capital.
9. Agricultural Science
Agricultural Science should be the most marketable course in Nigeria. Only it is underrated as citizens increase, food production increases, positively affecting the agricultural sector. Many of those who practice agriculture in Nigeria learn the craft from their family, and only a few attend agricultural schools to learn.
There are modern and better approaches to Agriculture today, so it is only fitting to attend a proper university or polytechnic to study the course. Some agricultural courses last four years, while others last five years. It is one of the many courses in Nigeria with a lot of branches, including;
Fisheries
Crop Production
Animal Production
Piggery
Forestry and Wildlife
Agricultural Economics, etc.
What course has the highest job opportunities in Nigeria?
The answer to this is Medicine and Surgery. If you want a course with which you can graduate and get a job immediately in Nigeria, Medicine and Surgery must surely be among your options. Apart from the fact that the course is highly marketable, it is also high-paying.
However, Medical Doctors are not the highest paid in Nigeria; Petroleum Engineers are. Petroleum Engineers get the highest pay annually than every other profession in the country. The only problem is that the demand for Petroleum Engineers is limited, and they are often employed based on connection.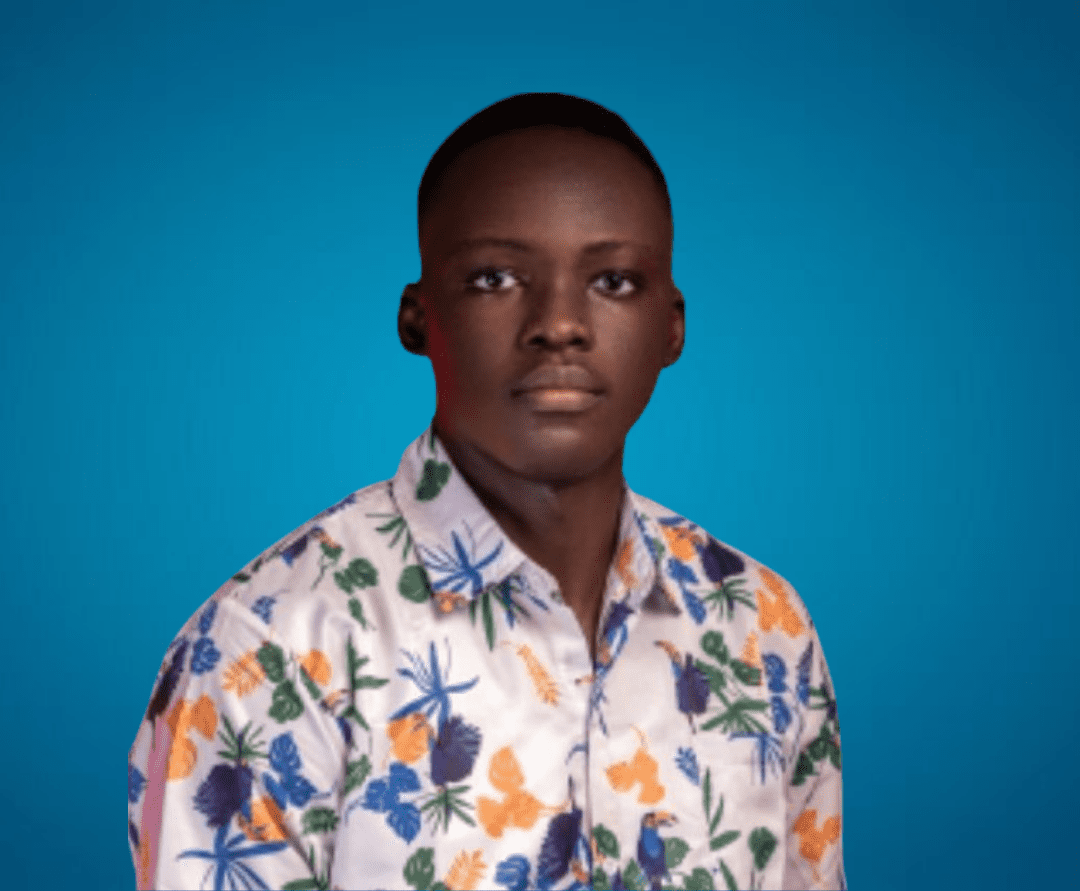 Sam is a brilliant young Nigerian biochemistry student and an aspiring entrepreneur. Despite facing many challenges, he has never lost his passion for learning and drive to make a difference in the world. Read more about him here.
Was this article helpful?