The US currently has over 230 law schools, 200 accredited and the rest unaccredited. The T14 law schools are highly-rated and the dream of many law students.
These schools have everything you need to become a top attorney, a high percentage of successful job placement rates, high LSAT and GPAs, a standard reputation, below-average bar passage rates, and many other qualities.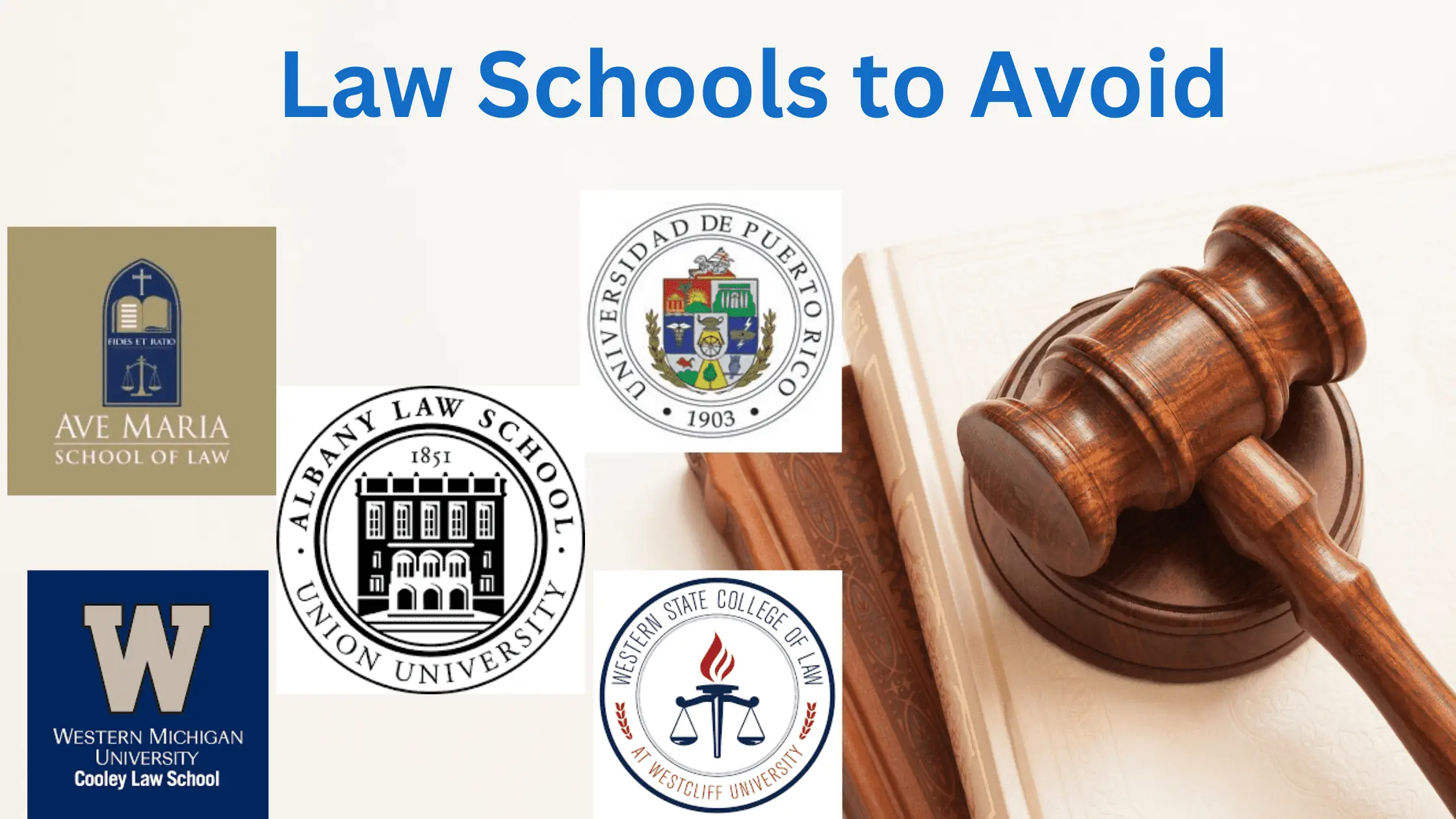 While some schools are highly rated, some are the exact opposite. These schools have low GPAs, poor job placement rates, low employment rates, and other unimpressive stats. Simply put, attending these law schools isn't worth it.
This article will educate you on some law schools that you should avoid. You'll also learn some insightful tips to help you select the perfect one.
What Are Some Law Schools to Avoid?
Unaccredited law schools shouldn't be among your options when attending a law school. An unaccredited law school hasn't done enough to prove to the ABA that they have what it takes to prepare students to become qualified legal attorneys. Additionally, most states of the US won't let you take the bar exam if you didn't graduate from an ABA-accredited law school.
Accredited institutions that also sit at the bottom of the national rankings exist. The US News and World Report rank 192 law schools, and the ones nearer to the bottom are the worst. This section will educate you on some law schools you should avoid and why.
1. Ave Maria School of Law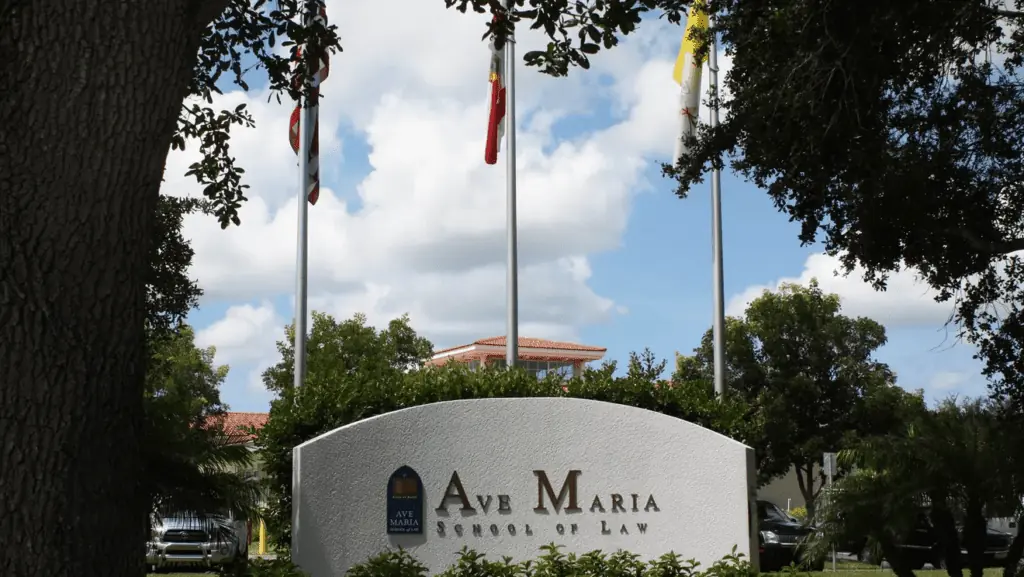 Ave Maria School of Law is one school you should avoid. Over 740 students applied for the school in 2022, and 385 got admission. Out of these 385 students, only 119 ended up attending the school.
This simple admission stat shows that less than half of the students that the school offered admission rejected the school. The reason for this supposed rejection is its low standards. Only the 75th percentile of the Ave Maria School of Law has a 3.57 GPA.
Attending the school could've been worthwhile if you wouldn't have to spend around $112,609 annually. You could get a comparatively better law school at that tuition.
Additionally, the amount its graduates earn after graduation is among the lowest in the US. On the contrary, its average debt and percentage of graduates with debt are among the highest in the US.
2. University of Puerto Rico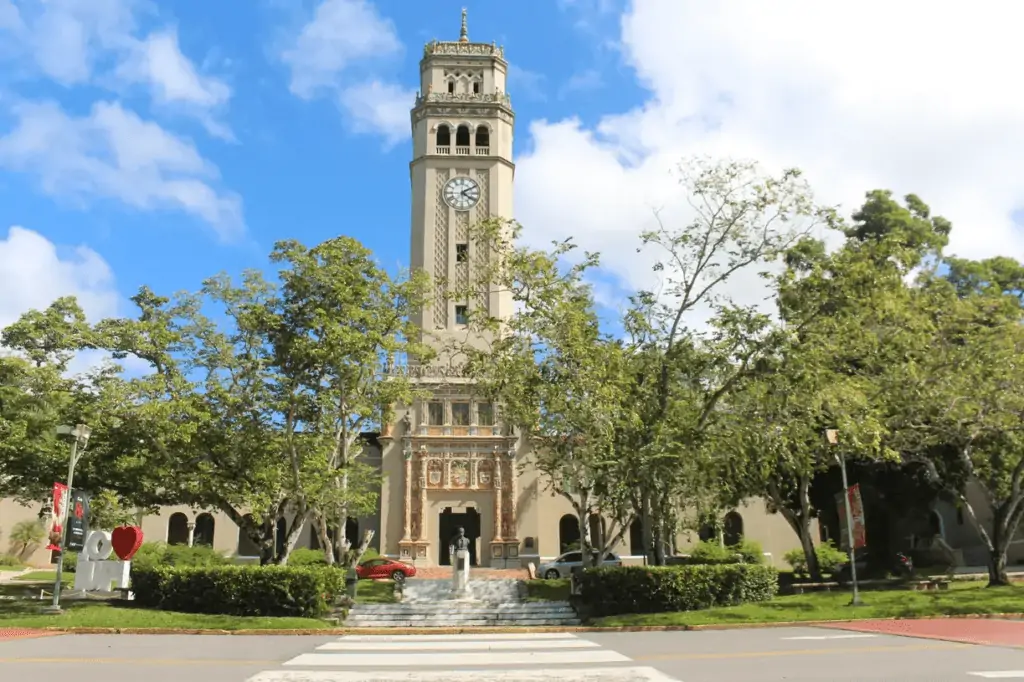 You won't find much information online about the university of Puerto Rice law school, which is more than enough reason you shouldn't consider it in the first place. The school is unranked in US News and World Report. It costs less than $10,000 in tuition to attend the school in 2022 and around $31,706 when you factor in living expenses.
Although the school has elite status in Puerto Rico, it's one of the worst places to study law if you plan to work in the US.
3. Albany Law School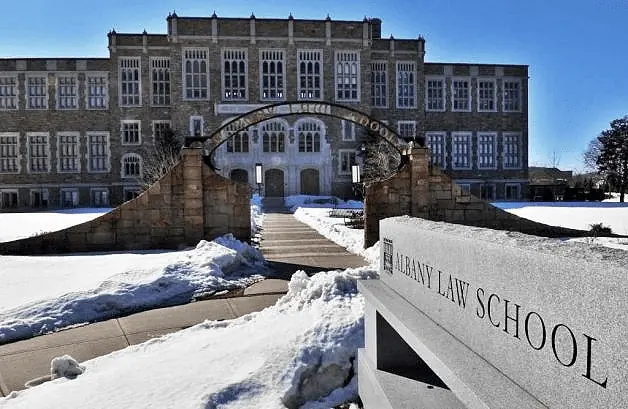 Albany law school isn't a relatively poor school, and it's currently ranked 122 by the US News and World Report. Its comparatively high 50.8% acceptance rate is one of the red flags at the school. The median GPA is 3.42, while the median LSAT is 154.
Its $53,000 tuition makes it one of the highest in the US. It's not difficult to answer whether or not the exorbitant tuition is worth the education it offers. Only 41% of the students that graduate from the school get suitable employment after graduation.
The school had an impressive bar passage rate of 85% and an average debt of $88,649. However, they're irrelevant because you only have a 41% chance of getting a job after graduation. How can you repay your debt if you can find suitable employment?
You won't need to work too hard to find a law school ten times better and charge around the same tuition as Albany Law school.
4. Thomas M. Cooley Law School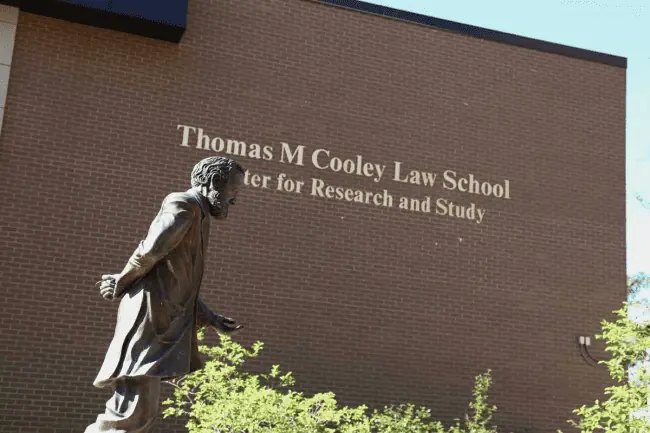 Thomas M. Cooley Law School is among the worst you can get in the US currently. The school needs better admission standards and teaching methods. With a 50% employment rate nine months after graduation, good lucking finding a good employer.
It has a below-average LSAT score of 148 (the minimum for ABA-ranked schools is 152) and a 2.99 GPA. The school's acceptance rate is 49%, way higher than the national average of 29%. Simply put, you don't need to burn the midnight candles to become a student.
89% of students that graduate from the school end up with almost %170,000 in debt. With less than 45% of its graduates going directly to work in law firms, the chance that you'll repay the loan is quite slim. While it has a relatively low tuition of around $21,000, the level of education you'll get at the institution isn't worth it.
5. Western State College of Law at Westcliff University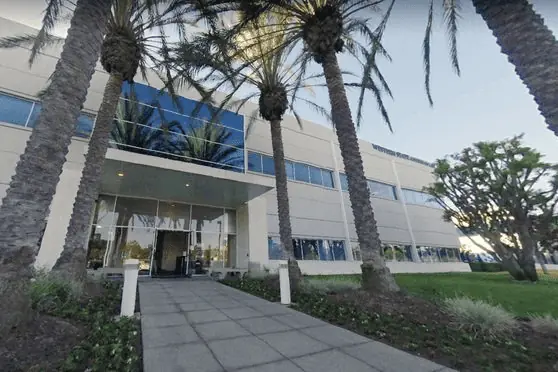 A glance at the admission requirements is enough to discourage any advances you might've made toward attending the school. It has a 150 median SAT score and a 3.11 median GPA. The school's acceptance rate stands at 46% acceptance. Only the 75th percentile of its students gets around 153 LSAT and 3.43 GPA.
You'll have to prepare around $43,120 in tuition, with the cost of attendance expected to be somewhere around $75,694. Students graduate with an average debt of $109,826. Additionally, only 52% of students its graduates pass their bar exam first try.
These are some law schools that you should avoid. While some of these law schools have pretty decent stats, the tuition you'll pay isn't worth it. Research and understand the school that catches your fancy before you apply.
What are some Tips for Choosing a Law School?
Now that you know the schools you should avoid, it's essential to understand how to select the good ones. This section will educate you on some tips to help you choose the perfect institution.
Consider the Location
The location is a decent way to determine whether or not a law school is worth attending. Law is a location-influenced profession, and it's easier for you to succeed studying it in some states than others. Attend a law school in the state you want to practice.
The reason is that you'll have to write a state exam that varies across the United States. Therefore, studying in a city like Florida might not prepare you to work in Georgia unless you pass a second state-specific bar exam. However, you can get employment anywhere in the country if you study in a high-prestige institution.
The Northeastern region of the US is generally considered the best place to study law in the US. It houses some of the best schools globally, like Yale, Columbia, and Harvard. Students from all over the world attend schools in this region, and it's worth it if you do all you can to get admission into a good law school from there.
Your Field of Study
There are many different specializations of law that you can choose to study. While a typical law school will offer almost all of them, some are more renowned at some than others. If the school you want to attend is famed for providing the best criminal defense attorneys, you might want to look at other ways if you prefer to study sports law.
The same thing applies to all the other law programs. Note that a school could be perfect for breeding all types of lawyers. Proper research will also reveal to you whether or not your preferred school is ideal for your specialization.
Consider the Costs
The cost of attending the law school is another factor you want to consider when scouting for a law school. Students spend an average of around $206,000 during their three-year stay in law school in the US (including accommodation and other academic expenses). Higher-ranked schools are more likely to charge you higher fees.
For example, you'll spend nearly $100,000 annually at Yale, bringing the total three-year cost to around $300,000 (including accommodation and other academic expenses). If it's out of your budget, there are other world-class lower-priced law schools. However, financial aid and grants are available at all these top law schools, and many law students are on some type of grant.
Many law students graduate with some debts because they benefit from financial aid. Students from elite institutions tend to graduate with more debt, but they pay them back comfortably due to how easily they get a job after graduating. On the other hand, the percentage of students in sub-par law schools that settle their student debts is relatively low.
Internships and Placements
If you endure the rigorous process of attending a law school, it can only be worthwhile if you get a good job. The most well-sought-after attorneys are graduates from prestigious schools. Your chance of getting a job after graduating from an institution like Stanford or Yale is almost 100%.
The internship prospect is another aspect that you should consider evaluating. You can get a pre-placement offer during your internship, and it's all goodies from there. It's all about studying at an institution and location that afford you such opportunities.
These are four essential factors that you should consider when seeking admission into a law school. When a school has a decent employment rate, you can rest assured that a good percentage of its students pass the bar. You also have a high chance to repay your student loan if you collect one in school.
How to Succeed at Law School
The type of school you attend can impact future opportunities because graduates from certain institutions are more respected than others. At the same time, attending an elite institution doesn't mean you'll have an automatic pass. It takes hard work to graduate with standard grades and get employment.
Institutions like Yale and Harvard have a high bar passage because of their admission standards. These schools ensure that they only accept intellectually high students who understand what it takes to succeed at law school and are ready to do the needful.
Therefore, if you want to attend an elite law school, understand that it requires hard work. Pay attention in class and always revise your notes. Network with your mates, and you'll be able to learn more about the things that you do and don't understand.
Conclusion
Just like there are law schools that every student wishes to attend, there are others that are just not worth it. You can get an insight into the type of institution you want to enter by looking at their stats. Avoid schools with a low bar passage rate, high student debt, and low employment rates.
A below average in these states implies that the school's education quality is poor, and firms are skeptical about employing their graduates. If A-grade schools are out of your reach, there are many lesser-known ones with good education quality. As a matter of emphasis, it's all about conducting your research to discover the best ones.
In anything you do, it's best to reconsider your decision if you plan to attend any school on this list.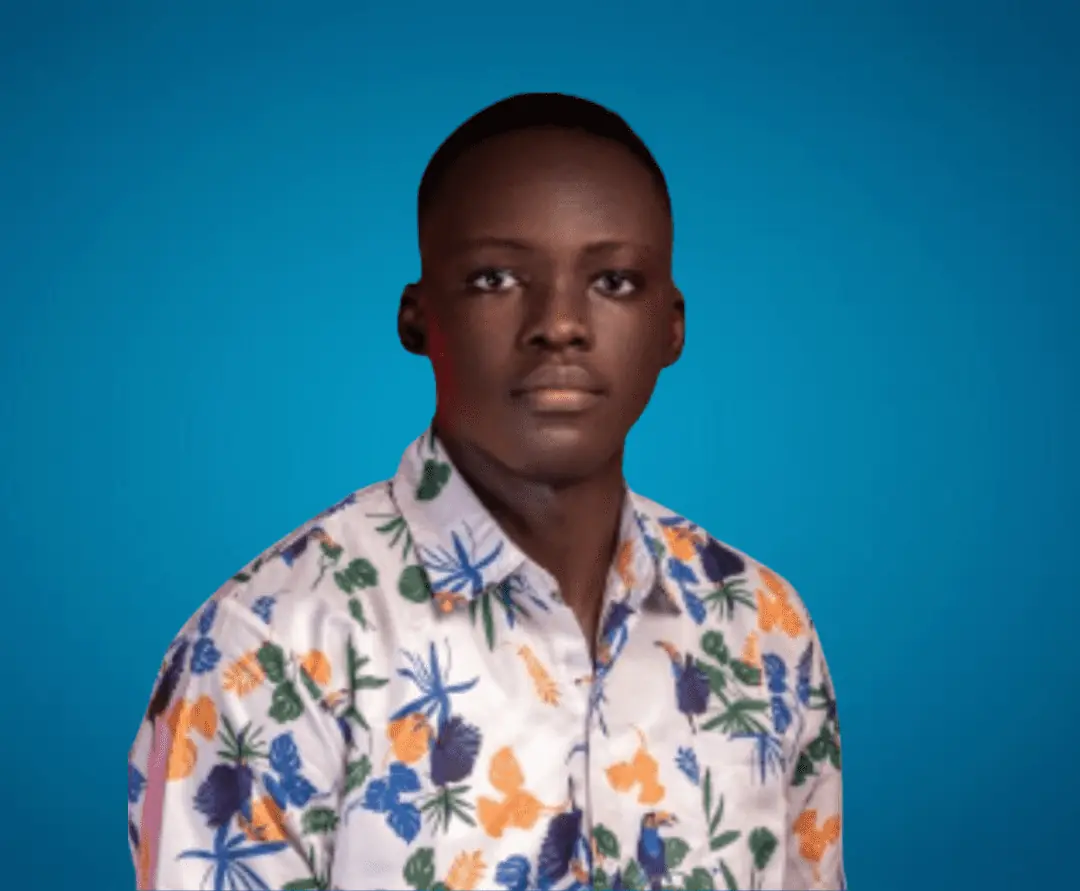 Sam is a brilliant young Nigerian biochemistry student and an aspiring entrepreneur. Despite facing many challenges, he has never lost his passion for learning and drive to make a difference in the world. Read more about him here.
Was this article helpful?