Did you know that Northeastern University had a 97% acceptance rate in 1990, 2 years after it was established?
You are at the right place if you search for Northeastern's acceptance rate for all students. Northeastern University is a private (non-profit) institution in Boston, Massachusetts. It's also one of the best colleges in the state.
Good knowledge of the admission statistics of any institution says a lot about its student profile and how competitive it is to get into such an institution. We explained everything in this article, from the acceptance rate to admission requirements.
Now, shall we?
Northeastern University Acceptance Rate 2023
The Northeastern acceptance rate for the class of 2026 is 6.7%. Out of the 90,989 applications received, only 6,179 were admitted.
| Class of | Acceptance Rate | Applications |
| --- | --- | --- |
| 2027 | N/A | 96,327 |
| 2026 | 6.7% | 91,100 |
| 2025 | 18.4% | 75,233 |
| 2024 | 20% | 64,428 |
| 2023 | 18.1% | 62,263 |
You should know that the acceptance rate Northeastern releases publicly is not really on point. It does not include the number of students admitted through other entry programs like NU.in, NU Bound, NU Immerse, etc.
It also doesn't consider the number of students who were waitlisted and eventually offered admission. Moreover, it doesn't demonstrate the competitiveness of the applicant pool, which includes factors like standardized test scores, GPA, extracurricular activities, and personal essays.
So while the acceptance rate provides some insight into the selectivity of Northeastern, it should not be the sole factor in determining the overall difficulty of gaining admission. Instead, it is a single piece in the larger puzzle: the college admissions process.
Northeastern acceptance rate for Early Action & International Students
Other admit rates for Northeastern University you may want to know:
| | |
| --- | --- |
| Early Decision | 32.6% |
| Early Action | 6% |
| Regular Decision | 5.8% |
| International Students | 33.1% |
The early decision typically involves a binding agreement for the student to attend the university if accepted, which can have advantages and disadvantages. For example, it can help students secure a spot at their top-choice school earlier, but it also reduces their ability to compare financial aid offers from different schools.
However, the high number of early decision applicants at Northeastern University this year might be due to the strategic advantage gained in terms of admission chances. The offered early decision acceptance rate of 32.6% is significantly higher than the 5.8% acceptance rate for regular decisions, indicating that students have a better chance of admission when they apply early decision.
This doesn't mean the university is easier to enter during the early decision round. Early decision applicants typically include a much higher proportion of top students who are confident in their college choice and have strong academic and extracurricular credentials.
Despite the lower admit rates for early action and regular decision, Northeastern University attracts a diverse range of international students, with an admit rate of 33.1% for international students. 
What GPA do you need to get into Northeastern?
You need an average GPA of 4.04 to get into Northeastern University, regardless of your field of study. You will need a good amount of As and Bs to attain a GPA as high as this.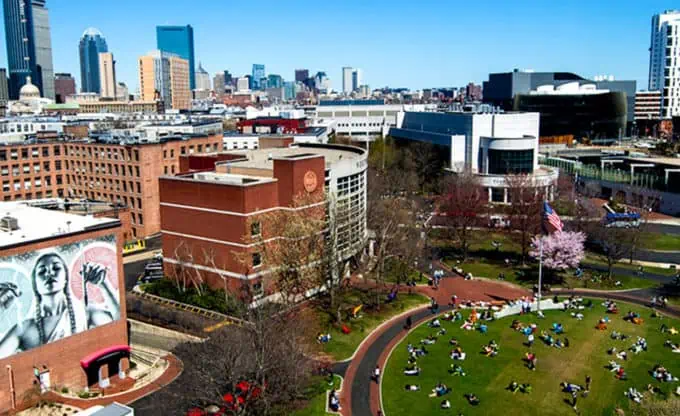 You need a weighted GPA of 4.30 to be considered a competitive applicant. Half a decade ago, you could get in with your 3.2 GPA. However, a lot has changed, and the institution is now selective.
Taking lots of Advanced Placement or International Baccalaureate courses can also help boost your GPA. Don't forget that your class rank is part of the admission criteria, more than 70% of admitted freshmen applicants are in the top 10% of their high school class.
Even though GPAs are essential in the admissions process, don't be discouraged if your GPA isn't where it needs to be. There are options for students to improve their academic standing. Whether through summer classes, online courses, or retaking classes you did poorly in, there are ways to lift your GPA before applying to Northeastern.
Furthermore, remember that the admissions committee considers students who clearly understand why they want to attend Northeastern and how they intend to contribute to the campus community. Therefore, prepare a compelling application reflecting your purpose, potential, and passion.
Northeastern University SAT and ACT requirements.
Although submitting your SAT or ACT is optional, the average required SAT and ACT scores are 1505 and 34, respectively. The scores may only be considered for admission if submitted.
Those who don't submit standardized testing scores will not be disqualified or penalized. If you performed well in any of these tests, I see no reason why you shouldn't submit it. It is also worth knowing that Northeastern superscores ACT and SAT and accepts ACT Single-Section retesting. SAT Essay or ACT writing sections are not required.
About 28% of applicants submit SAT scores, and 14% submit ACT scores. This means that about 58% apply as test-optional, based on the admission statistics for the class of 2025.
International students who are non-native English speakers must submit proof of English language proficiency. TOEFL, DET, IELTS, PTE, and Cambridge English tests are accepted.
| Test | Average minimum score |
| --- | --- |
| CAE or CPE | 195 |
| DET | 125 |
| IELTS | 7.5 |
| PTE Academic | 72 |
| TOEFL | 104 |
Northeastern Yield Rate
The yield rate for this year will be lower than last year's, about 27%. Also, the institution may make use of waitlists to prevent over-enrolment.
| Year | Yield Rate |
| --- | --- |
| 2023 | N/A |
| 2022 | 27% |
| 2021 | 32.7% |
| 2020 | 23.7% |
| 2019 | 26.7% |
| 2018 | 22.8% |
The high yield rate in 2021 was because Northeastern enrolled more students than they could accommodate. They had to house students in hotels due to housing problems. Most of those who enrolled are ED applicants.
Northeastern University Admission Requirements
Yes, getting into Northeastern University is hard. The school is competitive and selective. Its overall performance in popular fields like STEM, CS, and business and the trickle-down effect from the top 20 schools' rejects are among the reasons it is so hard to get into.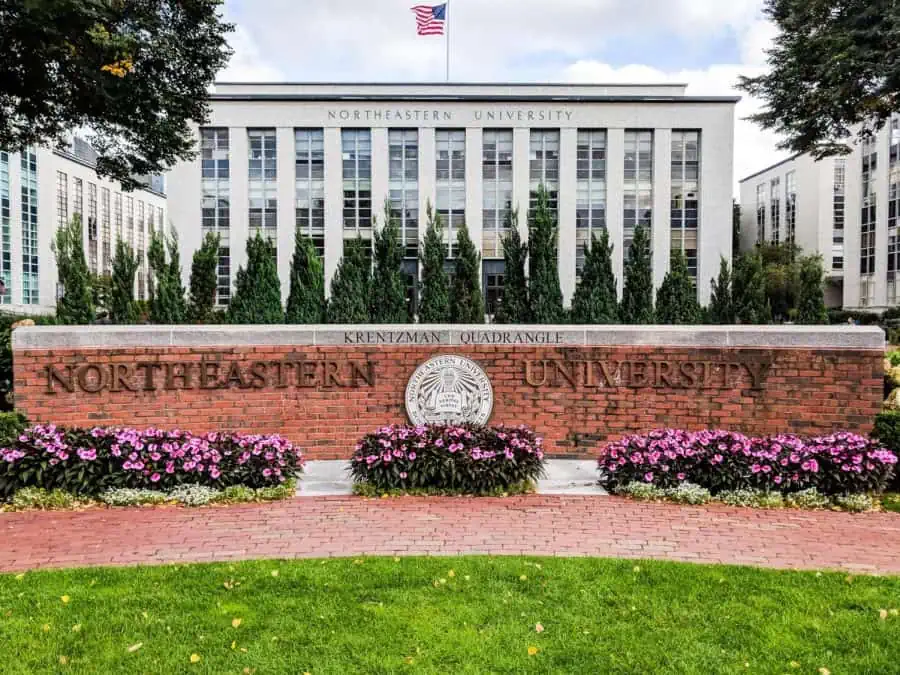 Also, Northeastern does not admit by major, so you don't have to worry about that. A high school diploma is required for freshmen applicants, and GED is accepted.
Their admission requirements include the following:
GPA
Recommendations
Application Essay
Class rank
Secondary school record
Extracurricular activities
Talent(s)
Personal qualities
Geographical residence
Racial/ethnic status
Level of applicant's interest
Transfer applicants must have completed a minimum of 12 semester hours. If you studied at a community college in Boston, you might have a better chance of getting in.
Don't be surprised if you are rejected with your perfect GPA and test scores; it's not always about grades. Applying for financial aid might also ruin your chances of getting admitted into Northeastern, especially if you are an international student.
Although Northeastern's acceptance is low, it's not as competitive as it seems. You can't compare it to schools like MIT. Hopefully, this article explains everything you need about the Northeastern University acceptance rate and admission requirements.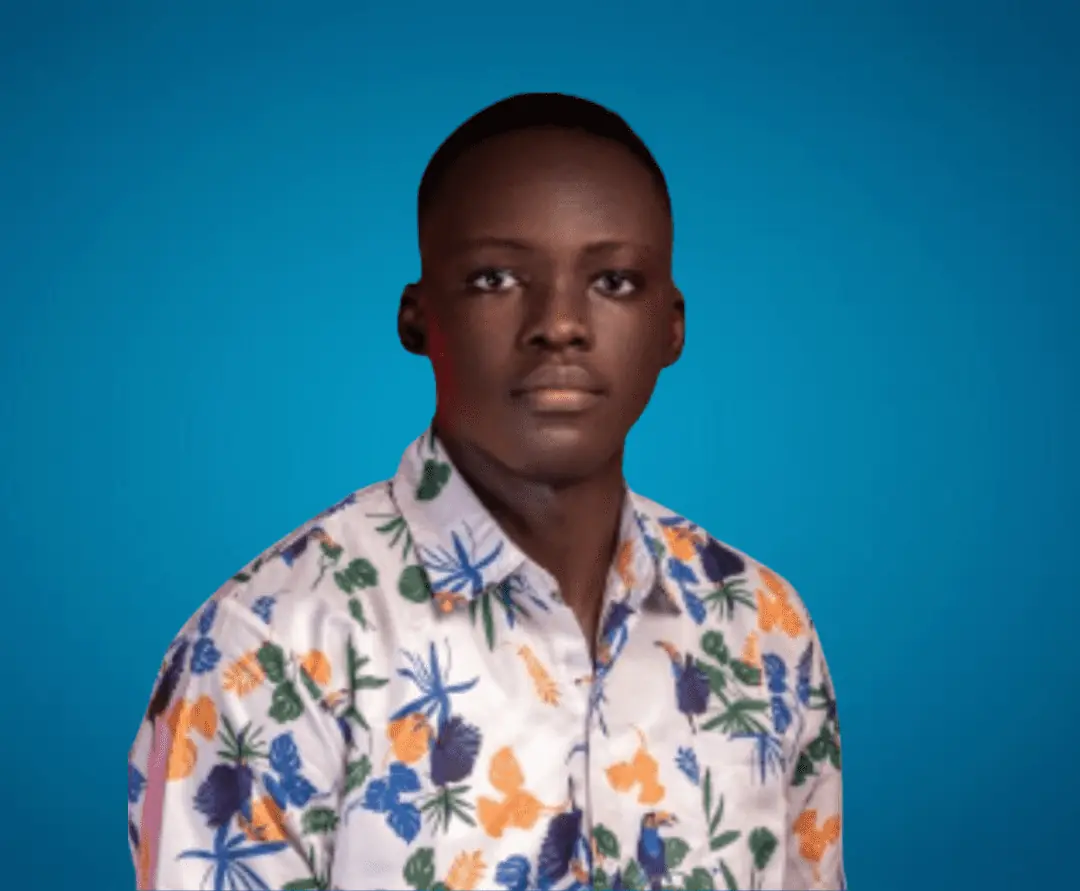 Sam is a brilliant young Nigerian biochemistry student and an aspiring entrepreneur. Despite facing many challenges, he has never lost his passion for learning and drive to make a difference in the world. Read more about him here.
Was this article helpful?