What career opportunities are available for a Foreign Medical Graduate? What can foreign medical graduates do in the USA?
Sometimes referred to as International Medical Graduates (IMG), Foreign Medical Graduates (FMG) are physicians who have completed and obtained a degree from a medical school outside of the country where he or she plans to practice.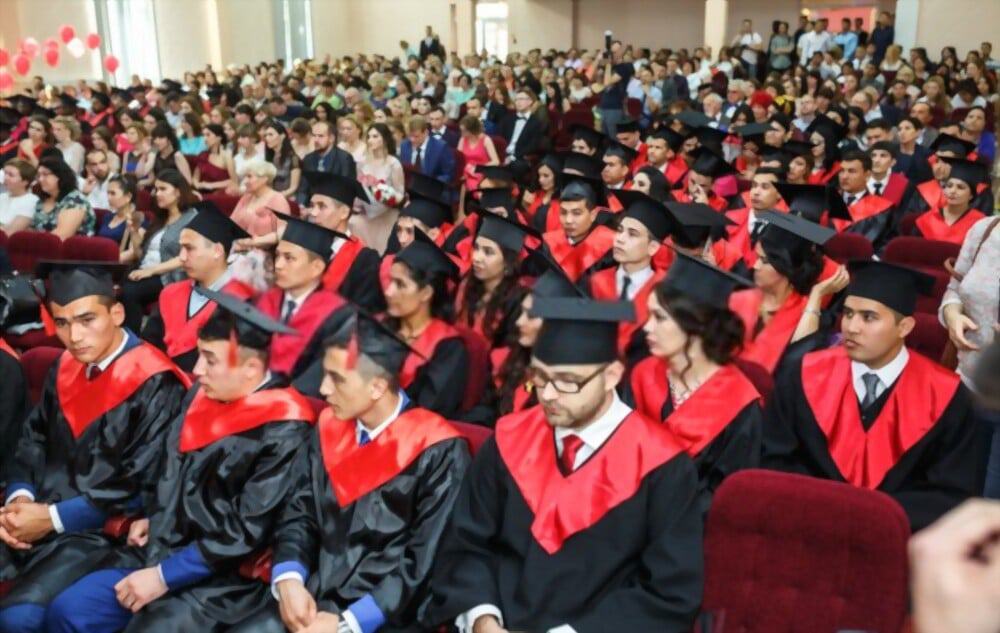 A Foreign Medical Graduate must apply for and obtain a license before practicing in a country where he/she did not graduate from. This is more like getting a work permit.
If you are an International Medical Graduate, you might want to know the job opportunities available for you to practice in a different region.
As an FMG, you are open to a wide variety of career opportunities. However, for this article, I will mention the best Career Opportunities that you can take up as a Foreign Medical Graduate.
In addition, I will include details like the job description, the job requirements, and the average salary attached to each of them.
Top 6 Job Opportunities for Foreign Medical Graduates
Assistant Medical Examiner
The job description for an Assistant Medical Examiner is quite specific. He or she must be ready to perform difficult and specialized medical work, particularly in the field of forensic medicine, which requires advanced and specialized education.
As an Assistant Medical Examiner, you will work directly under the supervision of the Chief Medical Examiner. He/She is involved in the evaluation of injuries and evidence in the living and the medico-legal investigation of the dead.
To work in this position, you must get advanced and special training.
Requirements
Ability to handle cadavers and remove them for a death scene.
You must be available at any time to respond to cases of sudden deaths and injuries.
Ability to withstand and manage exposure to physical, chemical, and biological health hazards. Also, the examiner must be able to stand exposure to horrible and violent death scenes.
Salary Information
An Assistant Medical Examiner is usually paid in the range of $230,000 to $350,000 every year.
Medical Officer – Student Health Center
The work of a Medical Officer at a Student Health Center can vary. One of which is to provide direct patient care at the Student Health Center. This is however not the only job of a Student Health Center Medical Officer.
The Medical Officer is also responsible for providing clinical supervision to physician assistants and nurse practitioners.
He or she might be involved in almost every dealings of other medical personnel on the field. The office supports a comprehensive primary care model which might include gynecology and preventive medicine.
The Medical Officer might also act as a health consultant.
Requirements
Anyone who chooses to apply for the post of a Medical Officer, at a Student Health Center must;
Have an M.D (Doctor Of Medicine) degree from an accredited medical school.
Have completed an approved residency program in Family Medicine, Internal/Emergency Medicine, Pediatric Medicine.
Salary Information
The full-time annual salary of the Medical Officer is approximately estimated around $130,000 – $180,000.
M.D., D.O. Medical Consultant-Epidemiology/Communicable Disease
As a Medical consultant, you will be responsible for identifying, diagnosing, and also for the control of communicable diseases within the population. You will work with other Medical personnel including the Medical and laboratory community, institutional settings, or hospital control practitioners.
The Medical consultant will investigate and describe the determinants and spread of diseases and disabilities. If there is any sporadic disease posing threats to the environment, Medical consultants will help develop means for its prevention and control.
In addition, medical consultants research to develop methodologies, instrumentation, and procedures for medical application, analyzing data, and presenting findings.
Salary Information
The average annual salary of a Medical consultant ranges between $170,000 – $190,000.
Also Read:
Graduate Studies Program – Intelligence Analyst
This is one of the most thrilling careers as a Foreign Medical Graduate. You can be opportune to work as an intern with top investigation agencies such as the CIA or the FBI.
You get to work with full-time intelligence analysts, studying and evaluating information together.
Also, an intelligence analyst has access to the agency and Intelligence community by participating in a series of meetings and projects. Asides from that, the program will also give analysts the room to choose from a variety of permanent employment opportunities.
The participant can then resume upon completing graduate school.
Requirements
However, before you can be able to apply as a Graduate studies intelligence analyst, you must complete the following;
A medical and psychological examination
Polygraph Interview
A comprehensive background investigation
Salary Information
As an Intelligence analyst intern, you can get paid as high as $26-$38 per hour.
Physician (Medical Officer)
This is also among one of the common jobs that foreign Medical graduates in the United States get recruited for. As a Medical Officer, you can serve as a Physician at a Bureau of Prisons Federal Correctional facility.
This means that you will be responsible for providing professional health care services for the federal prisoners who have been confined at the facility. In addition, as a Medical Officer, you will conduct physical examinations and also collect comprehensive Medical and social history reports for body review purposes.
In accordance with the medical history of your patients, you will have to perform a physical assessment to prove the reports. Finally, it is also the job of the Medical Officer to be responsible for maintaining security at the facility.
Requirements
Before you can work as a Medical Officer at a Federal Bureau of Prisons, you must have;
Obtained a Doctor of Medicine, or Osteopathic degree
Obtained a degree from a Foreign Medical School
Possess a Graduate or Post-Graduate training license
Have work experience
Salary Information
As a Physician (Medical Officer), you will receive a yearly salary in the range of $110,000 to $240,000. If you meet the criteria for Recruitment bonuses as a selected candidate for the recruitment process, you will also receive a 24% incentive.
Clinical Affairs Specialist
The work of a Clinical Affairs Specialist will range from navigating protocol to managing a portfolio of clinical trials including some other research studies. In addition to this, as a clinical affairs specialist, you will provide regulatory support for investigators and aid in early discussion and negotiations among them.
Also, Clinical Affairs Specialists work hand-in-hand with peers and team members in other fields to analyze and evaluate current systems concerning health care services. Another importance of these specialists is that they also provide regulatory guidance to clinical investigators and other staff in the clinical setting.
Requirements
Before you can work as a Clinical Affairs specialist, you must meet the following requirements;
You must have completed all background investigations and your qualifications must be verified
Applicant must also meet all qualification requirement
In addition, you must have proof of being a National of the United States.
Salary Information
Clinical Affairs Specialists receive an annual salary of around $72,000 to $110,000.
Conclusion
As a Foreign Medical Graduate, remember there are a variety of career options available for you, which are not limited to the ones mentioned in this article.
In addition, these opportunities attract very handsome pay. Ensure you make good use of this information.
Please also note that this post is exclusive to Foreign Medical Graduates who are already nationals of the United States. The job opportunities in other regions might differ.