Do Medical Schools require Calculus in 2023 for admission? Find out in this article.
According to the American Association of Medical Colleges (AAMC), only 20% of all medical schools in the US require calculus. Medical schools require courses in natural sciences like biology, physics, chemistry, and mathematics.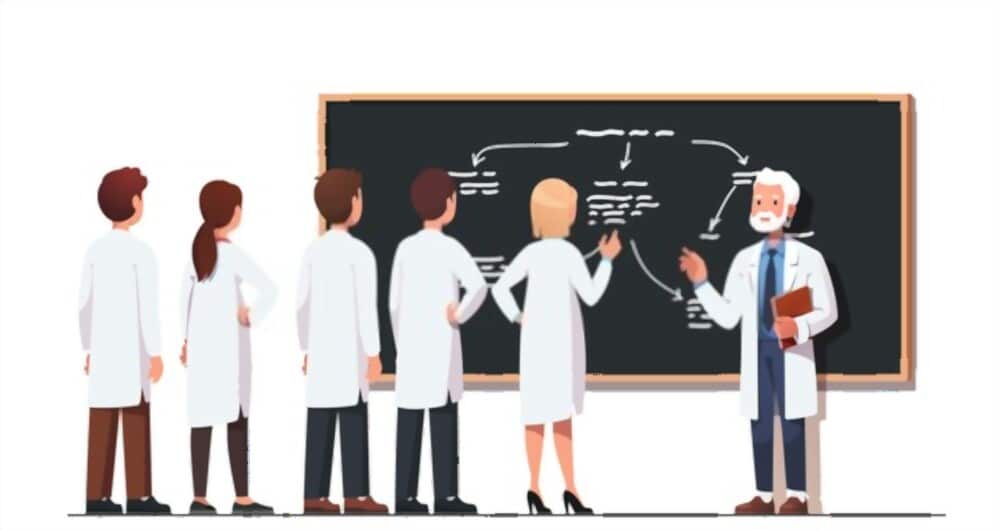 The math requirements for med schools vary, so you must check the prerequisites before applying for admission.
Many med schools in the United States need a year of mathematics, and you can choose calculus or statistics. Most students go for the latter.
I understand how calculus can be the worst nightmare for some students. However, many colleges require calculus as a prerequisite for physics courses.
Do medical schools care about calculus?
No, most medical schools in the United States don't care about calculus. Some schools require that applicants have basic mathematical knowledge, which can also be obtained from statistics.
Most medical schools around the globe don't require calculus. Most questions on the MCAT are not even taken from calculus. Rather they are drawn from statistics which most students find more useful.
Only take calculus I if your school requires it and there are no alternatives. You should go for statistics instead since it will be done in your first year in medical school (Biostatistics).
However, if you decide to go for calculus, ensure you have nothing less than an A in the course. Unless you want to become a radiologist, medical doctors have nothing to do with calculus in their line of work.
Which medical schools require a full year of calculus?
Harvard University
University of California Irvine
Dartmouth College
Duke University
Uninformed Services University of the Health Sciences
Texas A&M University
Brown University
John Hopkins University
Yeshiva University
Should I take calculus for med school?
You should take calculus for med school only if it's compulsory. Most medical schools with a math requirement are looking for some semesters of math, which can be calculus or statistics.
Most students go for statistics instead of calculus. Only a few medical schools make calculus compulsory.
This may vary depending on your location. For example, you don't need calculus or statistics for medical school in Canada.
Also Read:
Why do I need calculus for medical school?
You need calculus for medical school because it will allow you to understand chemistry and physics better than if you didn't study calculus.
Because physics and chemistry play a large role in your MCAT, you may want to study calculus even though most students hate the course.
Most medical students believe doctors don't need calculus. However, taking a semester of calculus can increase your chances of getting admitted into medical school.
Indeed, you won't need the course in the future but take it if your institution made it compulsory for applicants; calculus is fun and interesting.
Med Schools that don't require calculus
Stanford University
Keck School of Medicine of USC
Bryn Mawr College
More med schools don't need calculus, but these were the ones I found. You may leave a comment on any other school you know below.
Was this article helpful?