Here is an opportunity if you're from Ekiti State and looking for a scholarship to finance your education.
Are you looking for information on the Ekiti State Scholarship 2023? You've arrived at the perfect place.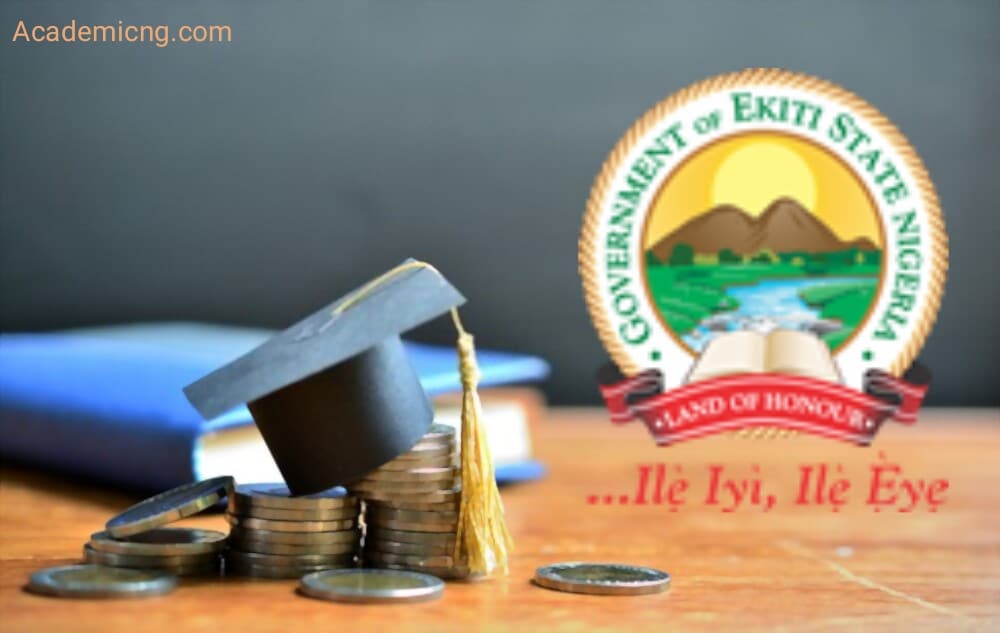 In this post, you'll discover everything you need to know about this scholarship, including the many categories, how to apply, and what you'll need to apply with.
A Look at Ekiti State Scholarships & Bursary
Scholarships, in general, go a long way in easing the financial burden and pressure on students. This helps students concentrate on their studies while also giving them time to be creative and imaginative.
The vision of Ekiti State Scholarship is to help the state prosper and provide access to high-quality education while also easing the financial load on students and parents. The Ekiti State administration started the scheme.
This fellowship is given to outstanding students at all levels of study, from high school to doctoral studies. As a result, it makes it possible for students from various State cadres to apply.
The following would be included in the grant's scope: Technical College Award, NCE, HND, Undergraduate, Master's, Ph.D., Senior Secondary School Award, Law School, Aviation School Scholarship, and other state-sponsored scholarships are available.
How to Apply for Ekiti State Scholarship 2023
Let's take a gander at how to apply for Ekiti State Scholarship. The process is quite simple to carry out.
The application process for the scholarship includes the following:
When you get the scholarship form, make sure you fill in all of the required information in the designated fields using your handwriting and the official seal of your institution.
Your current CGPA, as verified by your HOD, must also be included on your application form. Your register should also indicate whether you are enrolled full-time or part-time.
The applicant's Local Government Area Chairman must sign and stamp every application form.
Every applicant must submit the completed application form within the time frame specified in the scholarship advertisement.
It's finished!
Please note that the application forms for each scholarship category are free on the scholarship website!
Requirements for Ekiti State Scholarship 2023
Senior Secondary School: You must be a student in a state secondary school. Applicants must be enrolled as full-time students at a post-secondary institution. Also, applicants must perform well on the JSS3 exam and the competitive scholarship award exam, which will be coordinated by the Ministry's Scholarship panel, Evaluation, and Standard.
NCE: Only students in their second year of the NCE program are eligible to apply, and they must have a CGPA of 3.0 or an equivalent of Upper Credit in the previous year.
HND: Applicants must have a minimum 3.50 CGPA or equivalent in their prior examination and be categorized as Upper Credit.
Undergraduate: Current university applicants must be in their second year or higher, with a minimum CGPA of 4.0 in their previous year of study.
Postgraduate: This grant is open to Nigerian and international applicants for postgraduate programs.
Applicants must have a minimum of Second Class Upper in their first degree or Upper Credit in their HND to be considered for this category.
Also, applicants for a Ph.D. who have a second-class upper in their first degree and a distinction in their Master's degree but who have a strong reference from their Master's university are eligible.
Verification and Screening for Ekiti Government Scholarship
Applicants must be screened to avoid impersonation and ensure correct verification. As a result, throughout the screening process, you will need to produce the following documents:
Your most recent payment receipt from the school
Your institution's official identification cards
A letter of authorization from your department's head (HOD).
Your CGPA that your institution's registrar has authenticated
Your credentials in their original form
Other documents that will be required include Traditional Ruler, Tax payments, Development levy receipts from your parents, and an authenticated certificate from your local government.
Ekiti State Scholarship's Monetary Value
Many intending applicants for the Ekiti State Scholarship often ask the question of the value that will be given to them when they get the Scholarship. Let's clear the air here.
The value of the scholarship grant varies depending on the scholarship category. Below is the detailed rundown:
Physically Challenged Scholarship – ₦40, 000
Senior Secondary School Scholarship – ₦40, 000
Technical Education Scholarship – ₦40, 000
NCE Scholarship – ₦40, 000 – ₦60, 000
Undergraduate Scholarship – ₦60, 000
HND Scholarship – ₦60, 000
Masters Scholarship – ₦250, 000
Masters Scholarship Overseas – ₦750, 000
Ph.D. Scholarship (Nigeria) – ₦750, 000
Ph.D. Scholarship (Overseas) – ₦1. 50 million
That's the view of the monetary grant for the Ekiti State Scholarship winners.
Other Scholarships for Students in Ekiti
Let's take a peek at the alternatives to Ekiti State Scholarship. You may not want to rely on this scholarship entirely, so you should consider these other options.
You can, however, apply for other scholarships available to Ekiti State students, such as those offered by the Federal Government, multinational oil corporations, and international organizations.
For Scholarships from the Federal Government, Students who want to apply for the Federal award grant for students can do so by searching for federal government Scholarships like FSB and others.
Scholarships from the oil and gas industry. You can also apply for any of the oil and gas corporations' scholarships: AGIP Fellowship; Scholarship from Seplat; Scholarship from the PTDF; and others.
Wrap Up
If you've read through to this point, I'm confident you've learned everything there is to know about the student-aid grant offered by Ekiti State Government.
However, stay with us and bookmark this page; that way, you'll be kept up to date on any changes to this scholarship's other details.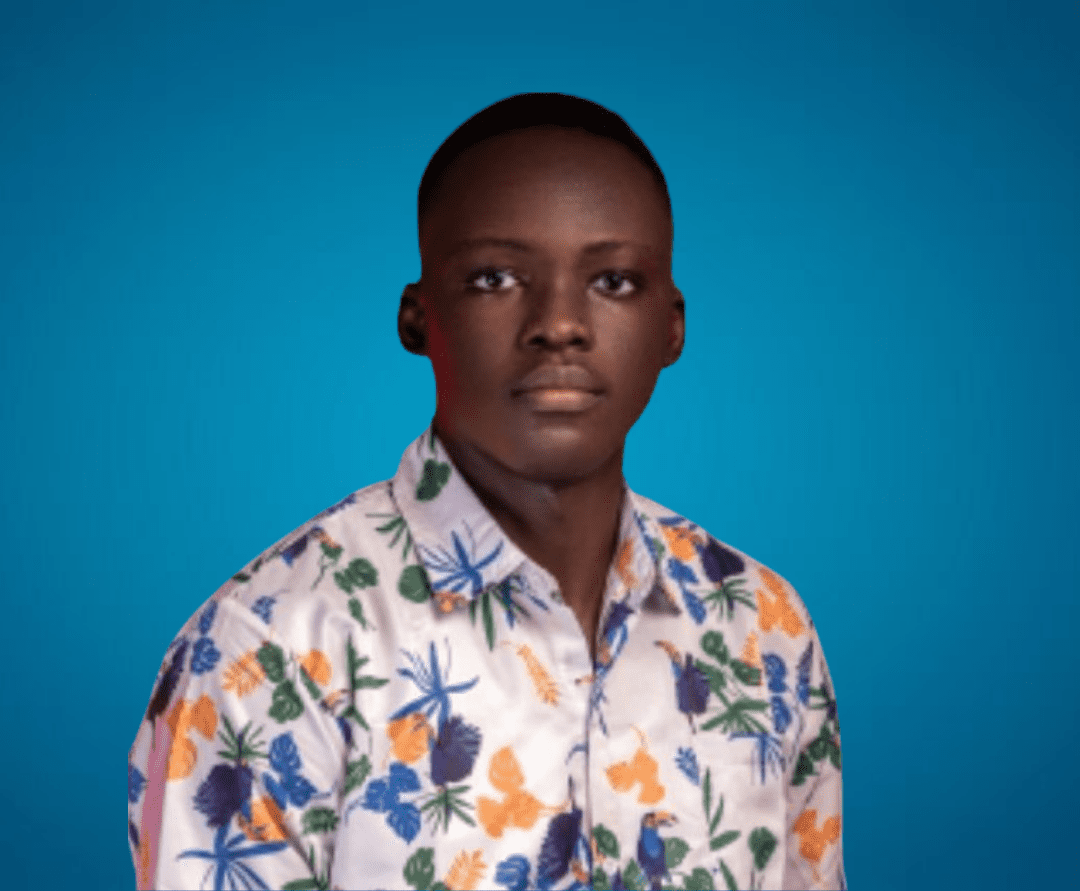 Sam is a brilliant young Nigerian biochemistry student and an aspiring entrepreneur. Despite facing many challenges, he has never lost his passion for learning and drive to make a difference in the world. Read more about him here.
Was this article helpful?