How much is Olabisi Onabanjo University (OOU) school fees for freshers and returning students in 2022?
Would you like learn more about OOU diploma school fees, acceptance fee and how much accommodation costs? Then this article is for you.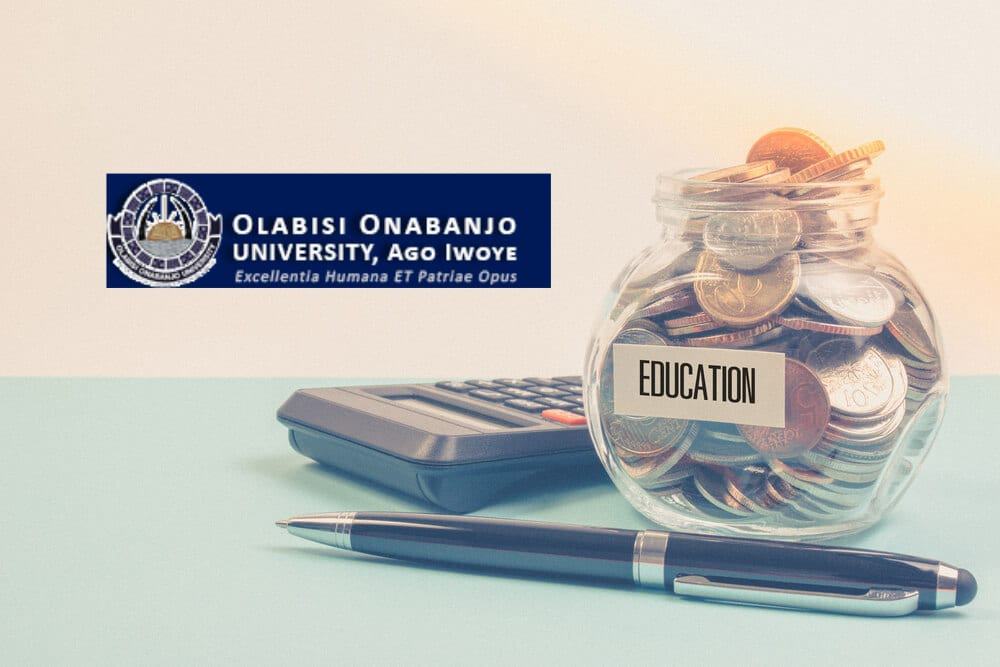 Do you know why this is one of the best guides you will ever find on OOU tuition fees? It was written by a student of Olabisi Onabanjo University, Ago-Iwoye.
OOU school fees for freshers 2022
It may interest you to know that those oou school fees online are outdated and not even close to the latest ones.
Olabisi Onabanjo University does not release any list showing the school fees for each course or department.
This least school fee in OOU as at the time of writing this post is 85,288 naira.
If you would like to know how much you are to pay as school fees, you need to complete your acceptance fee payment.
Your studentship won't be activated until you pay the tuition fee. It is to be paid at once, not installment payments.
To pay your school fee as a fresher, login to the school portal using your details. Go to payments, then click on school fees.
You can download the payment procedure pdf to understand more about it.
You can either pay using your debit card (Visa, Master card or verve card) or pay at the POS inside the university.
You need to print out the invoice for the school fee if you want to pay inside the school.
If you are paying with your card, it must show approved and a receipt will be mailed to you (don't reload the page when paying).
In case you have paid, it showed approved but your portal is still showing not paid. Go to the Bursary office inside the school or the ICT office to make your complaint.
They will ask for the proof of payment and your JAMB registration number or matric number (if you are a returning student).
How much is the acceptance fee for Oou?
OOU acceptance fee which costs 60,000 naira only must be paid to claim and accept the admission offered to you.
You should do this before the deadline on the school portal (Although, they may postpone it for 1-2 weeks).
How much is hostel fee in Oou?
It costs between 55,000 and 80,000 naira depending on which hall you choose.
Hostel is not compulsory for every student in oou.
However, students in the following departments or faculties must live in the school hostel for their 100 Level.
Faculty of Engineering.
College of Medicine.
Department of Pharmacy.
This doesn't limit you from getting accommodation in the school hostel even if you are not in the categories listed above.
Other Fees For New Students
As a Fresher in Olabisi Onabanjo University, you are to pay these additional fees.
Medical Registration: 5,800 naira. (You can't go for medical screening without paying this).
Student Affairs: 1,000 naira.
Medical Insurance: 2,000 naira.
Tax Clearance: 10,000 naira. (You can get this at the tax office in ago iwoye).
Hire of gown: 1,000 naira. ( Whether you are wearing it or not on your Matriculation Day, you must pay).
Technology Fee: 5,000 naira (You must pay this before you can fill your course form).
Library Fee.
OOU School Fees For Returning Students
As a staylite, you should already know how to pay your school fees online and offline (at motion ground inside the school).
Your school fees remains the same every session, unless the school decides to increase or reduce it.
OOU deadline for payment of school fees
The closing date is on the portal, they do extend it. To check the deadline, go to portal.oouagoiwoye.edu.ng.
Is Oou a private university?
No, Olabisi Onabanjo University is not a private university but a state university.
It is under the Ogun state government and it was formerly known as Ogun State University (OSU).
If you found this article helpful, share it with your friends. Leave a comment if you have any questions.