Interested in getting the JAMB Direct Entry Form 2023/2024? This article explains everything you need to know about DE registration.
People with NCE, ND, NID, or HND certificates may want to upgrade them to BSc, while others who did IJMB, Cambridge, or JUPEB exams are keen on gaining admission into the university.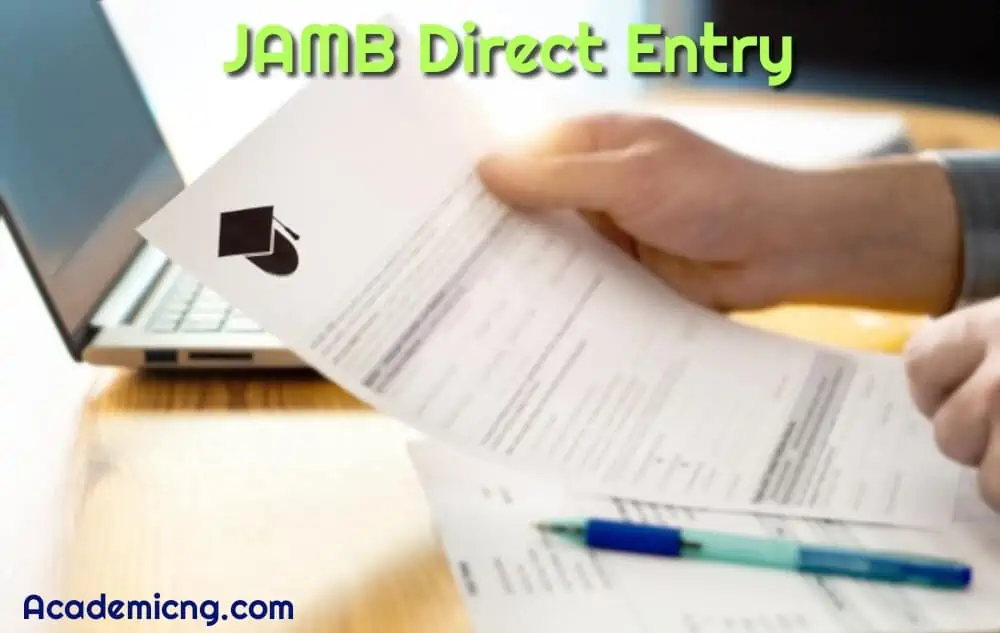 These two categories are the type of people that need the JAMB DE because without it they can't apply for their universities' direct entry form.
Is the direct entry form still on sale? What about the registration guidelines and closing date? You will find answers to these in this post.
What is the difference between DE and JAMB UTME?
I believe you already know the difference between UTME and direct entry. If you don't, I will explain anyway.
Unified Tertiary Matriculation Examination (UTME) is for those students that want to gain admission into 100 level or year two in any uni, poly, or COE, while Direct Entry (DE) is for those that want to gain admission into 200 level or year 2 in the university.
UTME candidates will do their normal exams, while DE students will apply for direct entry to the university of their choice.
Is JAMB direct entry form for 2023/24 out?
The form will be out on 14th January 2023 for prospective candidates. The DE registration has started.
Do you want to know if you are eligible and what the registration process is? I have explained them below.
Requirements for JAMB DE registration
Your O'level result must have at least 5 credits and must not be in more than two sittings.
You need to have your National Identification Number (NIN).
If you are using NCE, diploma, or NID, your JAMB reg number is needed. If you are using Cambridge, IJMB, or JUPEB, you don't need to worry about this.
It would be best if you had a lower credit grade in ND or NID and the O'level requirements.
For those using JUPEB, IJMB, Cambridge, or Institute of Baccaulerate, you need a minimum of two passes with NBC/NTS and GCE/WAEC equivalents in 3 other subjects.
Passes in 2 major subjects in the NCE with S.C.E., NBC/NTC credits, or equivalents in 3 other subjects (mainly for Education Courses) and ND. Education courses may be accepted as a third A' Level subject.
RECOMMENDED:
How to register for JAMB direct entry 2023
Make sure you meet the requirements listed above.
Get your National Identification Number (NIN) at any NIMC enrolment center near you.
Create your JAMB profile

for DE registration.

Visit any Accredited banks, CBT registration centers, or embassy (for students in foreign countries) to get the JAMB pin.
Fill out the direct entry form with the details required.
Take the form to any accredited CBT center near you to complete the registration.
Last but not least is to print your acknowledgement slip out.
Can you register for JAMB and direct entry at the same time?
If you are thinking of registering for JAMB UTME and DE at the same time, that's a really bad idea.
You can't register for direct entry and JAMB in the same year. If you do so, you won't get any admission. Either you register for one of the two, or you can't do both simultaneously.
Another thing that the board has made us understand is that;
Candidates can upgrade from UTME to DE if they already registered for UTME, but cannot downgrade DE to UTME
So, there you have it. This is now a matter of choice.
How much is the JAMB direct entry form?
The JAMB DE form for 2023 costs three thousand five hundred naira only (N3500). People in foreign countries are going to pay $20 for the form. They can get it at any Nigerian embassy in their country.
You may also be asked to pay a sum of five hundred naira for the novel that will be used.
In the past, it was even more than this. The price was 5000 naira during my time. The government reduced it due to complaints from the public.
Direct entry form 2023 closing date
The form will close about 3-4 weeks after it is released. Make sure you register before the deadline given by the board.
The Joint Admissions and Matriculation Board has announced the DE registration deadline to be 14th February 2023.
Will JAMB reopen the direct entry portal?
That's still under probability. JAMB may decide to extend the closing date and reopen the portal for those not registered. For example, in 2021, JAMB extended the deadline by some weeks and reopened its registration website.
If you have not yet registered and the registration portal has been closed, you must pray for them to open it.
I hope this article has been helpful. If you want the latest news on JAMB, subscribe to our newsletter.
Please share this post with your friends, and don't hesitate to leave a comment if you have anything to say or ask.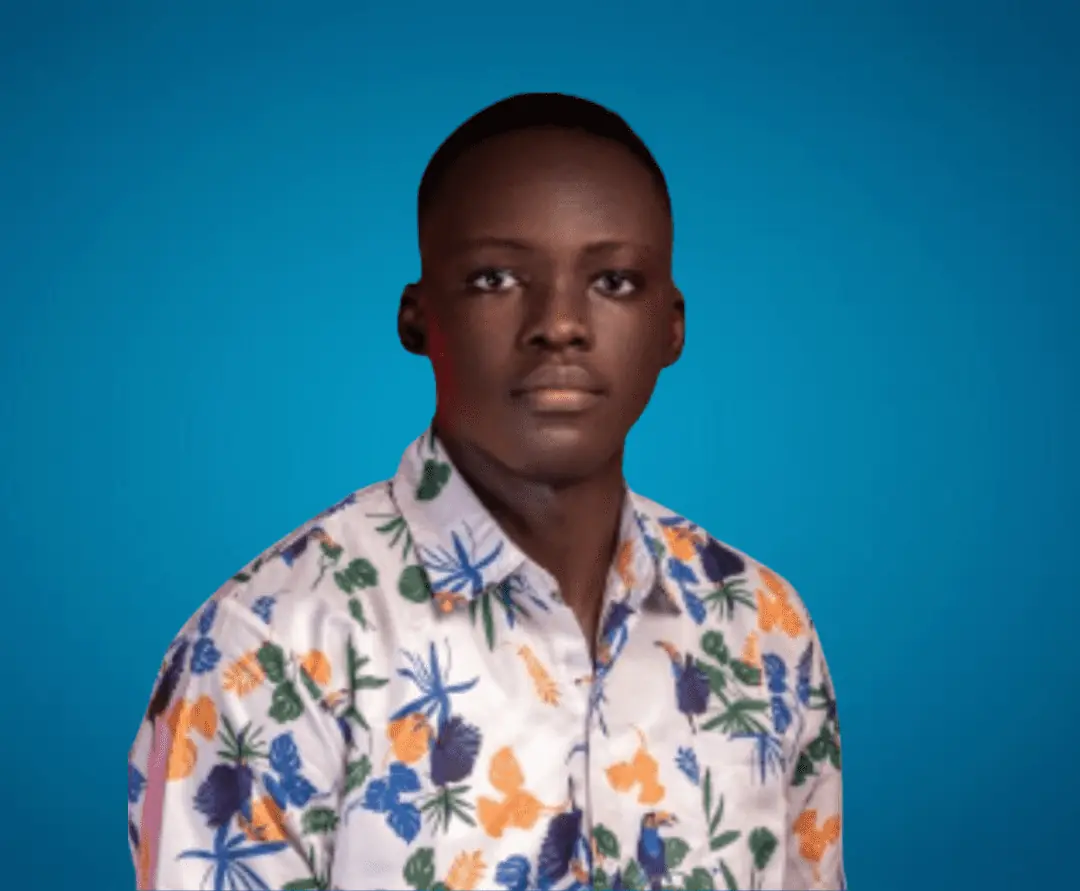 Sam is a brilliant young Nigerian biochemistry student and an aspiring entrepreneur. Despite facing many challenges, he has never lost his passion for learning and drive to make a difference in the world. Read more about him here.
Was this article helpful?