I have seen many cases in which candidates give their PIN and exam number to people to help them check their WAEC results using your phone.
We have given out this post to avoid unnecessary sharing of examination numbers. Checking your WASSCE result is simple. You don't need a phone to browse until you try it out. Were you wondering how? Don't fret.
We will discuss all issues related to checking the result, but we may not include yours. Just use our comment box to ask anything you did not understand.
How to check WAEC results using phone 2023
Checking your WAEC results online on your mobile phone just got easier. Follow the steps outlined below to check the WAEC result for 2023.
Visit the official WAEC portal at www.waecdirect.org
Input your 10-digit WAEC examination number in the first column.
Choose your year of exam from the option.
Choose your examination type, either a school candidate or a private candidate. We've explained the difference between the above.
Input your WAEC result checker PIN and serial number as shown on your identity card.
Click on the submit button
How to check your WAEC results via SMS
Follow this step-by-step guide to get your WAEC 2023 result delivered to your phone via SMS.
Send a message using the format below to 32327
"WAEC*your examination number*your WAEC scratch card pin*Examination year"
Note: Ensure you have a minimum of thirty-five (35) naira on your phone.
Using a Cyber CAFE
Whether you are computer literate or not, cyber café is there to provide this service for you together with printing. If you can operate the computer, visit the café that offers internet service and tell them you want to buy time.
This time depends on the minutes or hours you will need to check your 2023 West African Examination Council result. If there is a good network connection, that should not take up to 10 minutes.
If you are to buy time, you can get 30 minutes. Once you finish checking it, you can use the remaining time to do something else on the internet or keep reading well-prepared educational content on our blog, such as past questions, school news, tutorials, etc.
To those who don't know about computers, walk up to the receptionist there, you want to check your waec result. Provide her with your examination number, pin, serial number, and exam year.
WAEC Result Statistics 2023
| Category | Status | Details |
| --- | --- | --- |
| Processed Results | 137,168 candidates are awaiting further processing. | 1,476,565 candidates fully processed and released. |
| Pending Results | 8.5% | 1,287,920 candidates passed in five subjects, including English & Maths. |
| Resolution Plan | Speedy resolution in progress | Expect speedy resolution for pending results in the next couple of days. |
| Pass Rate | 84.38% | 1,361,608 candidates passed in five subjects or more. |
| Key Subjects | 79.81% | 262,803 candidates' results were held due to examination malpractice. |
| Withheld Results | 16.29% | 262,803 candidates' results held due to examination malpractice. |
Never reveal your Checker PIN & exam number
Not everyone you see deserves to be optimistic. Some scammers have no job other than scamming their fellow human beings. Consider the points below.
The pin may be given to another candidate:
Some waec result checkers, you believe, are just scratch card dealers. If you immediately give them your pin and serial number, they'll sell it to another user; then they'll tell you somebody's already using the pin you've given them, not knowing they're the one.
Also, the person you gave could be a candidate who needs this pin to check his/her own. Instead of buying, he/she might use yours.
Your result will be publicly shared:
Some tag the exam upgraders themselves. They can share your results publicly as proof of their upgrade, which is not.
Come to think of it, if an examiner sees the post. He might think you did a waec upgrade, and he might reduce your grades, whereas you did nothing of such.
We hope you get the message we've transmitted. Please don't be the victim. Perhaps your parents prohibited you from using phones; here are people you can call.
Problems checking your WAEC result
1. Choosing the wrong year: immediately, some click on the submit button, and it displays another candidate's result to them. Here is the cause.
Two candidates might share the same examination, but there will surely be differences in the exam year. For instance, let's take my examination number 46*****, which I did in 2023. While checking my result, I selected 2020 as my year of exam.
Don't be surprised; it might show up another candidate's result. When checking your result, always take the year into consideration.
See: How to upgrade your waec result.
2. Exam type: you will see a drop-down menu on the portal to select the exam you sat for. Because of the name used to tag it, many can't differentiate.
We have both school candidates and private candidates in the option. Some might say school candidates are those who did theirs in a government school. Likewise, private candidates registered and sat in a private school for their exams.
The West Africa Examination Council allows two main examinations, WAEC and GCE. Those who have registered for WAEC May/June have been recognized as a candidate for school, and those who have participated in GCE are known to be private candidates.
Please note that to avoid complaints about your result.
How many times can you use WAEC scratch card pin?
It is important to note that the pin used to access your results has a limit of five (5) uses. Once you have exhausted the five uses, you will need to purchase another pin to continue checking your results.
This ensures the security of your results and protects them from unauthorized access. It is advisable to keep track of the number of times you have used your PIN to avoid any inconvenience when checking your results.
Facing Issues?
Kindly send the following details to [email protected] for verification and assistance
1. Error message displayed
2. Your examination number
3. Type of Exam
4. Year of Exam.
Visit the nearest WAEC office for further inquiries.
Feel free to ask your questions below, and don't forget to tell everyone that the 2023 West African Senior School Certificate Examination result is out.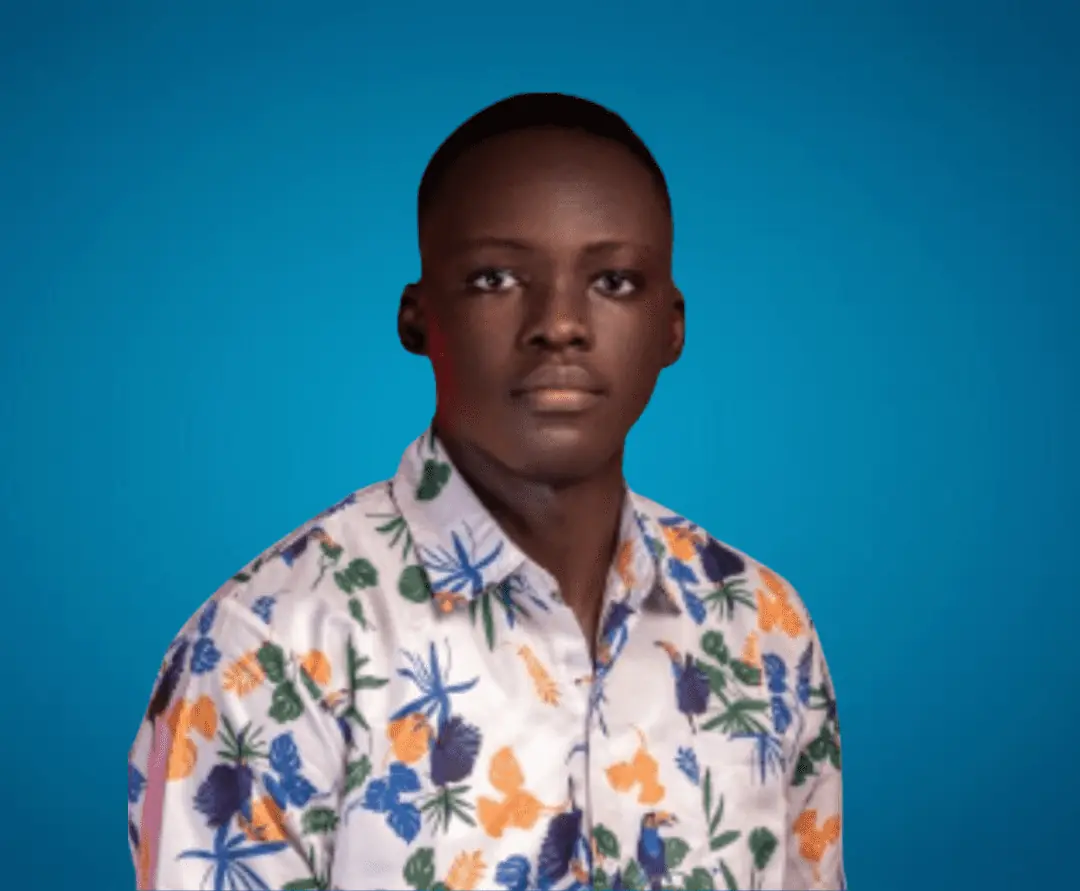 Sam is a brilliant young Nigerian biochemistry student and an aspiring entrepreneur. Despite facing many challenges, he has never lost his passion for learning and drive to make a difference in the world. Read more about him here.
Was this article helpful?