Today we will show you all the activities you can carry out on the EKSU Portal 2023 yourself and the new Link to it.
Wonder why it's not opening on your phone. You will find out in this post.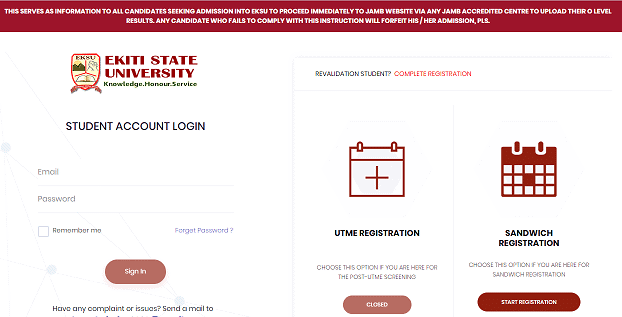 EKSU Portal 2023 Login for Students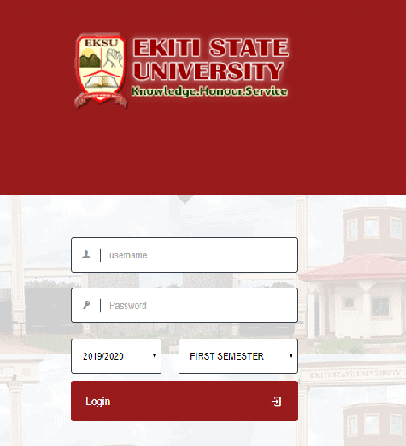 https://www.eksu.edu.ng/login.php is the URL for the new portal. Do you face any problems while attempting to log in? The ICT is there to answer any issue you might face regarding the school website.
EKSU.edu.ng Website For Admission Applications
Here is another website designed for those willing to study in the institution https://admission.eksu.edu.ng/.
You will be redirected to a page after clicking on this Link, where you will be asked to enter your email and password.
Don't hesitate to visit or contact the ICT for rectification in case any authentication problem is found or if it's not opening.
What You can do on the Ekiti State University portal
Here are what you can do on the school portal.
Before proceeding with any transaction on the portal, make sure that you are signed into your account and that the details provided are correct.
Let us dive into what you can do on the portal.
Course Registration: Once you have successfully signed in, you can continue with the semester course enrollment. Do not ignore that the main criteria for doing so are to pay the tuition fee in whole/part.
Bio-data: On the site, you are allowed to fill in your details. Please ensure all the details you supplied about yourself are correct because it will only be done once. When doing your bio-data, you must import your passport and signature and take note.
View result: you can check your raw score/grade on the school website. You can also check your GPA/CGPA.
The new website has a lot of features embedded in it aside from the ones as mentioned earlier. You can access them after logging in.
I hope we've provided you with the Ekiti State University new portal link.
Don't forget to share this post. Are you having problems with the site? Drop your comments below.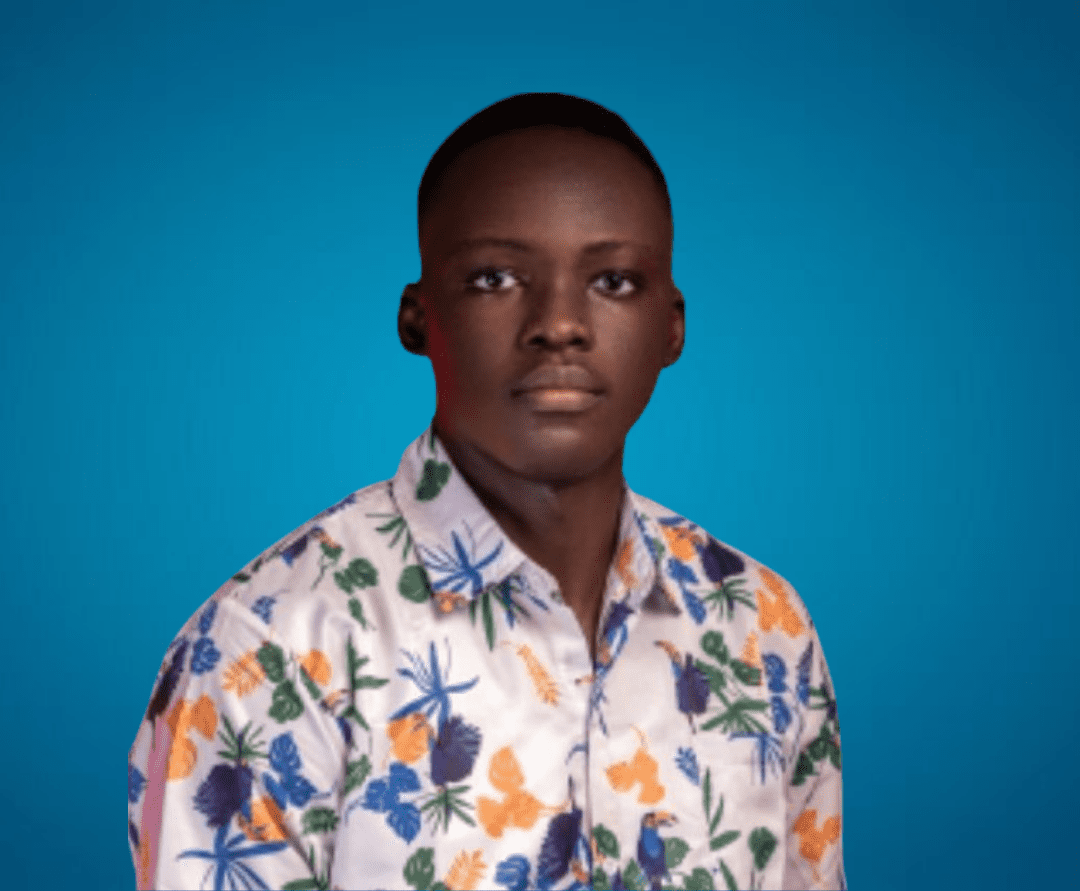 Sam is a brilliant young Nigerian biochemistry student and an aspiring entrepreneur. Despite facing many challenges, he has never lost his passion for learning and drive to make a difference in the world. Read more about him here.
Was this article helpful?