I am sure you are willing to know if the FUTA admission list 2022 has been released. If yes, then let's proceed. We are fully ready to answer questions bothering you here. Use our comment box In case you have questions not published in this post about the above topic.
Disclaimer: "Academicful is not by any means responsible for admission racketing. Kindly ignore any message that comes to you based on the admission assistant involving payment.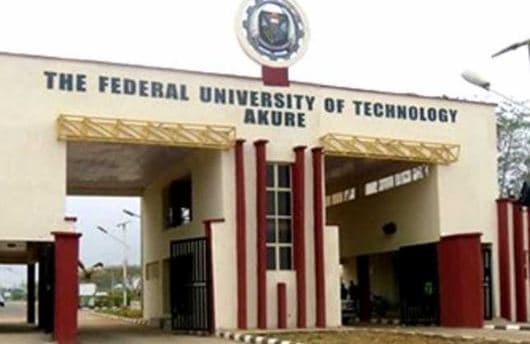 How To Check FUTA Admission List 2022 via CAPS
As you know that one of the functions of jamb caps is to accept or decline admission.
Visit the JAMB CAPS portal and check if the Federal University of Technology Akure has offered you any admission.
In this case, if you're pleased with what you are being offered, you can proceed by accepting the admission; otherwise, you can decline it.
Has FUTA started giving admission for 2022?
No, the Federal University of Technology Akure admission list for the 2022/2023 academic session has not been released.
After checking, if your name is not found there, we'll advise you to keep checking the portal at least twice a week.
It's time to discuss the ways to verify if you're admitted successfully or not.
How to Check FUTA admission status 2022 on School Portal
You should visit the admission portal via http://www.futa.edu.ng/firarsnew/welcome/admissions
Type your UTME registration number to fetch your details
Click the submit button and wait for it to display.
Notice: All admitted candidates are to make sure they confirm the course given by the institution on the JAMB CAPS portal. If there is a difference between both, visit the nearest jamb center or cyber Cafe to rectify it.
Is Futa's 2nd Batch Admission List out?
Just calm down; the FUTA admission list 2nd batch will be released shortly after the first one, which may take some days or even weeks. The University admission board is working hard on this.
What is the Futa acceptance fee?
The acceptance fee is a must for all applicants who have accepted the university's admission. It is non-refundable and is only 35,000 naira.
Make sure you print your receipt after the payment of the fee.
Is Futa still giving admission?
The Akure Federal University of Technology will stop offering admission to eligible applicants only when they have released all their lists in batches.
They will release the 1st, 2nd, 3rd, and/or even 4th or supplementary batches until they meet the admission quota.
You will not lose anything if you share this article with other aspirants like you.
If you have any questions, use the comment platform below and expect a response from me.
Was this article helpful?