Another problem when signing into the database of jamb caps is getting an "invalid login credentials!" error message. Can't login to CAPS on JAMB? Don't panic. Smile, and keep reading.
One of the main things people tend to do on the JAMB CAPS is to check their admission status. if you want to know whether your admission is real or not, kindly visit the jamb caps portal to know.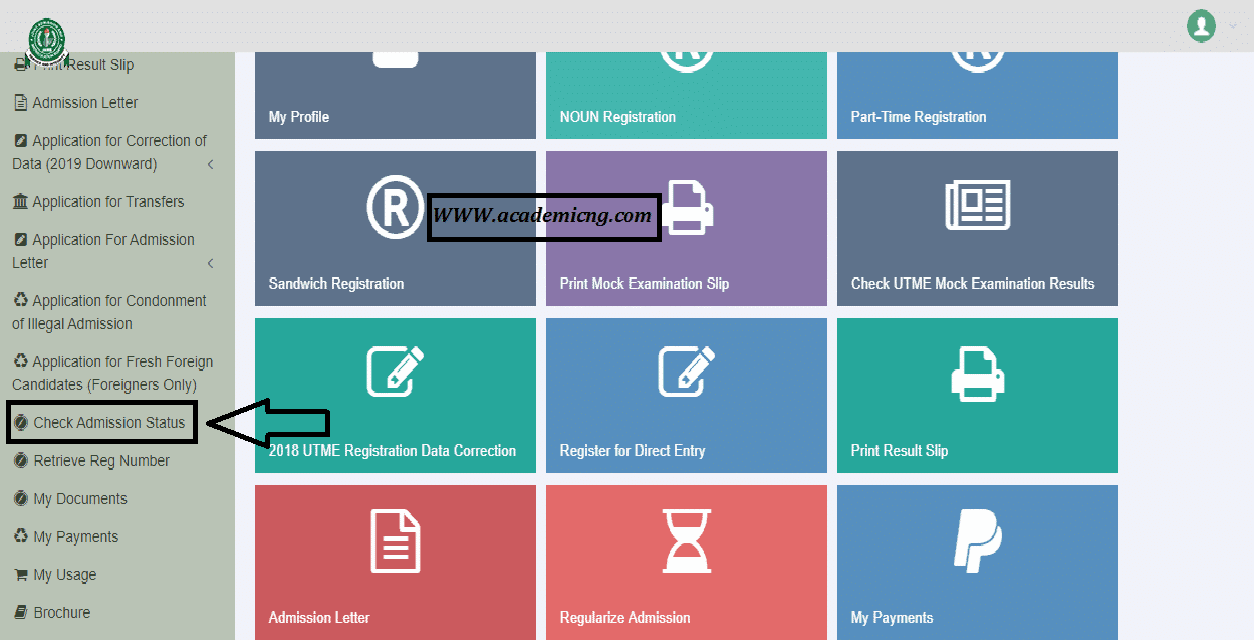 Today we're going to discuss how you can rectify the issue, but there's another alternative we'll provide if the issue persists.
Can't log in To JAMB CAPS profile: See Alternative
Your main dashboard is the best way always to check your admission status. You can do whatever you want to do concerning Jamb on your dashboard. Correction of name, date of birth, regularization, etc., can be performed there too. Let's look at how you can check it on your jamb profile.
How to check your JAMB admission status on your profile
First, the jamb e-facility portal via www.jamb.gov.ng/efacility./
Enter your email (used during registration) and password where required.
If you are using a desktop/laptop, on the left side of the screen, you will see "check admission status" select it. For those using a mobile device, check the top navigation bar; you will see a drop-down menu there; click it.
After that, you must select the exam year and input your registration number.
You can do two things there. You can either view your caps portal or check your admission status. You no longer need to sign into the caps portal if this method is used.
The only thing that causes this mistake is using the wrong password or username. And make sure the two are OK. Another way of addressing the shown error message is to.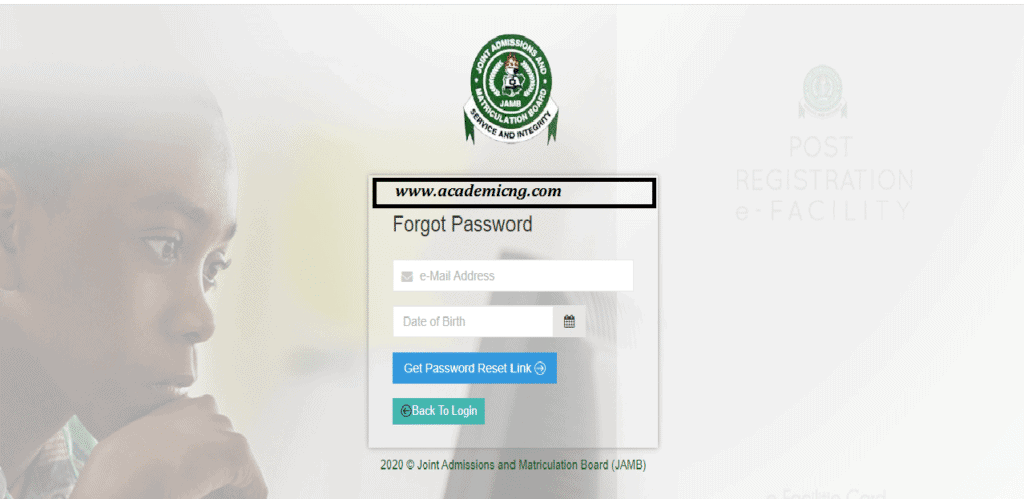 Visit the link provided above
You will see a text with "click here to reset your password." Proceed by clicking the link.
You will be redirected to a page where your email and password will be prompted to enter. Check your mail to see the reset connection and fill it out accordingly.
Change the password to the new one you can't forget.
This may also be because of the browser you're using. Chrome is highly recommended for PC and mobile users.
Why can't I log in to my JAMB profile?
That's because of the incorrect details provided. Cross-check it, and submit it again.
If you still have some issues as far as the jamb caps are concerned, let us know. Don't forget to share with friends who can't login to the JAMB CAPS portal.
If you can still access your CAPS or admission page, make sure you change the date on the portal to the year you sat for JAMB and enter your correct registration number.
Note: If you are on mobile, use the desktop mode in your browser to access everything on your dashboard.
Any questions or problems regarding this? Drop a comment below. Don't forget to share it with your friends and other candidates like you.
Was this article helpful?