Most students love living off campus; they want that freedom they have longed for since high school. In a few cases, some avoid on-campus residences to lower costs.
If you are here to learn more about the top California community colleges with dorms in 2023, then you are at the right place. In this article, we reviewed the apartments and costs.

Let's get started.
Do community colleges in California have dorms?
11 California colleges currently have on-campus housing for students out of the 116 accredited colleges. One of the reasons for this low number is that most community colleges are not well-funded and do not have enough resources to provide dorms.
With that said, let's get to the list.
Top 9 California Community Colleges with Dorms
Below are some of the best community colleges with dorms in California.
1. Reedley College
Reedley College is among the best California community colleges with dormitories. It has a 2 -story building that can comfortably accommodate about 70 men and 70 women.
To become a resident in Reedley's dorm, students must meet academic and non-academic requirements such as submitting their immunization records, health insurance cards, etc. Living in Reedley College dorms costs about $6,790 annually, and meal plans are included.
2. Orange Coast College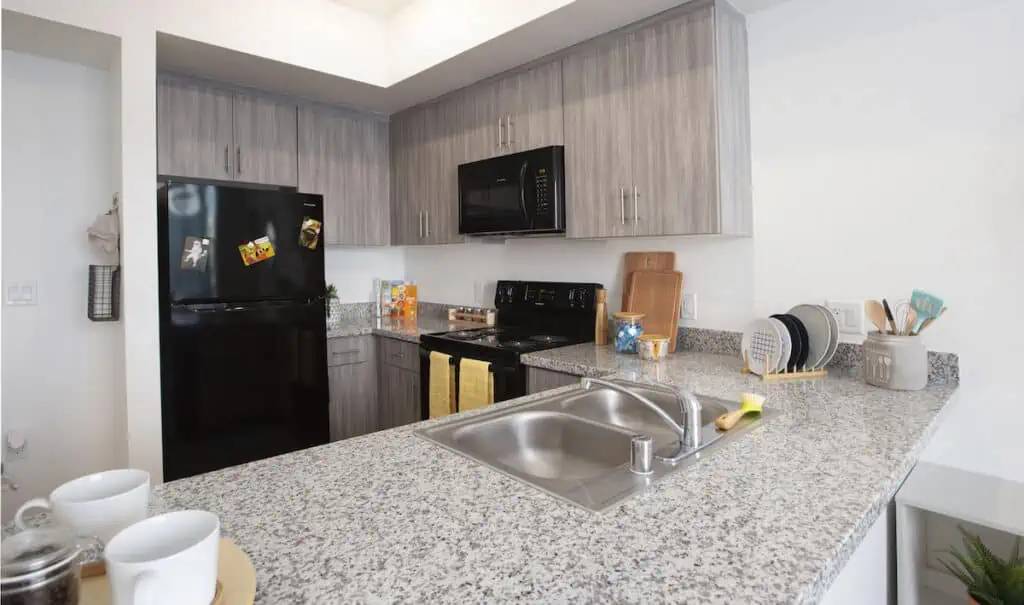 Orange Coast College is one of the first community colleges in Southern California with dorms for its student body. Unlike Reedley College, the student housing at OCC can accommodate more than 800 students.
Whether you are a nerdy type or an extrovert, OCC has quiet study lounges and social lounges available to all residents. Also, it's a great way to save money while accessing a modern, fully furnished apartment.
Students can purchase meal plans, including beverages, entrees, and at least one side. If you intend to earn your associate degree in Costa Mesa, Orange Coast College has one of the best housing options.
3. Taft College
Established as Taft Junior College in 1922, Taft College is a public California community college. It offers accredited associate degrees as well different certificates.
While it doesn't have residence halls as large as Orange Coast College, Taft College dorms can accommodate about 150 students. The application process is quite easy. However, students must be willing to abide by the housing regulations.
When writing this article, Taft College has two dorms (Ash & Cougar) in the same city but in different areas. Taft's on-campus housing costs about $6,980 annually.
Also Read:
4. Cerro Coso Community College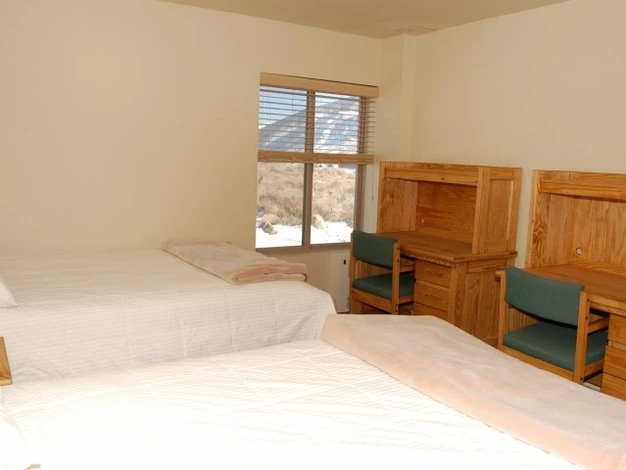 Cerro Coso Community College is another public community college with dorms in Southern California. With over 4,000 students, it has five campuses and offers 2-year degrees.
Only the campus in Mammoth Lakes has dormitories for students.  The dorms are not far from classrooms, with study space, gym, recreation room, mailbox for each resident, etc.
The Mammoth Lakes Foundation also provides housing scholarships worth up to $1200 to eligible students of this community college. Only students who graduated from some counties can apply.
5. Feather River College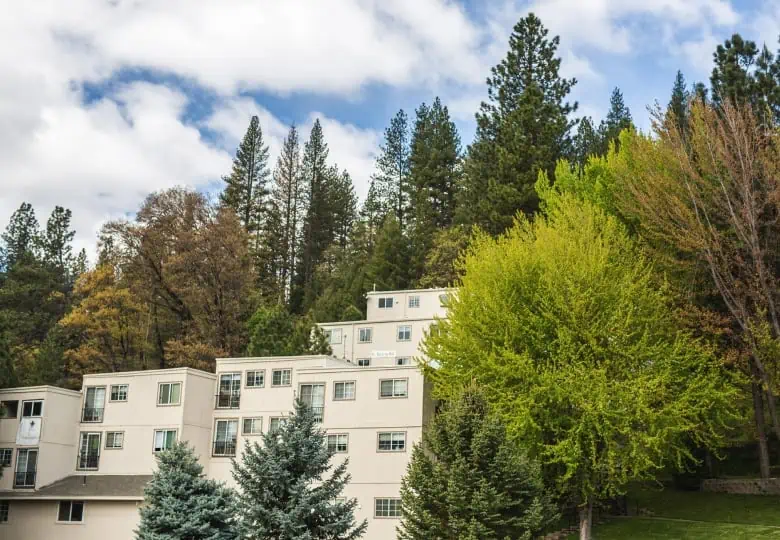 Feather River College is a small community college in Quincy with over a thousand students. The school offers three housing options to students planning to live on campus; the Hillside Dorms, the Meadows Apartments, and The Pines.
In the 2-story apartment-style dorm, each bedroom unit is shared by two students, and each apartment has its bathroom, kitchen, and living room. The Hillside Dorms can accommodate up to 160 students.
The one-bedroom unit costs $4,853 if you pay in full, while the two-bedroom unit costs $4,542. You can also pay monthly or per semester; students can use financial aid to pay for housing.
6. College of the Redwoods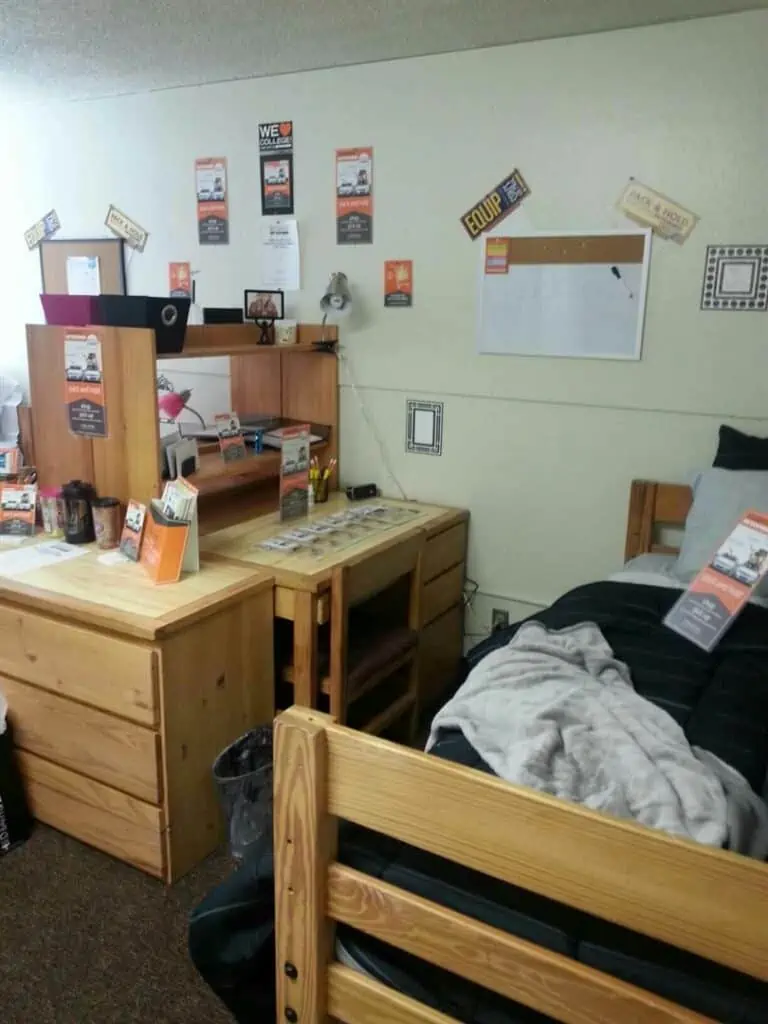 College of the Redwoods is a public community college in California where you can earn your associate degree and vocational certificates without breaking the bank. Fatefully, it offers on-campus housing at its main campus in Eureka.
Its residence halls can accommodate 150 residents, and each room comes with two beds, two desks, two desk chairs, and two dressers. Furthermore, a bathroom with a toilet and shower stall is shared by two rooms.
To give its students the best student life they can experience, Redwoods provides a recreation room, access to the gym, and on-site laundry facilities not far from the classrooms. We were unable to find out the housing costs. However, if you need more information, you can send an email to [email protected]
7. Columbia College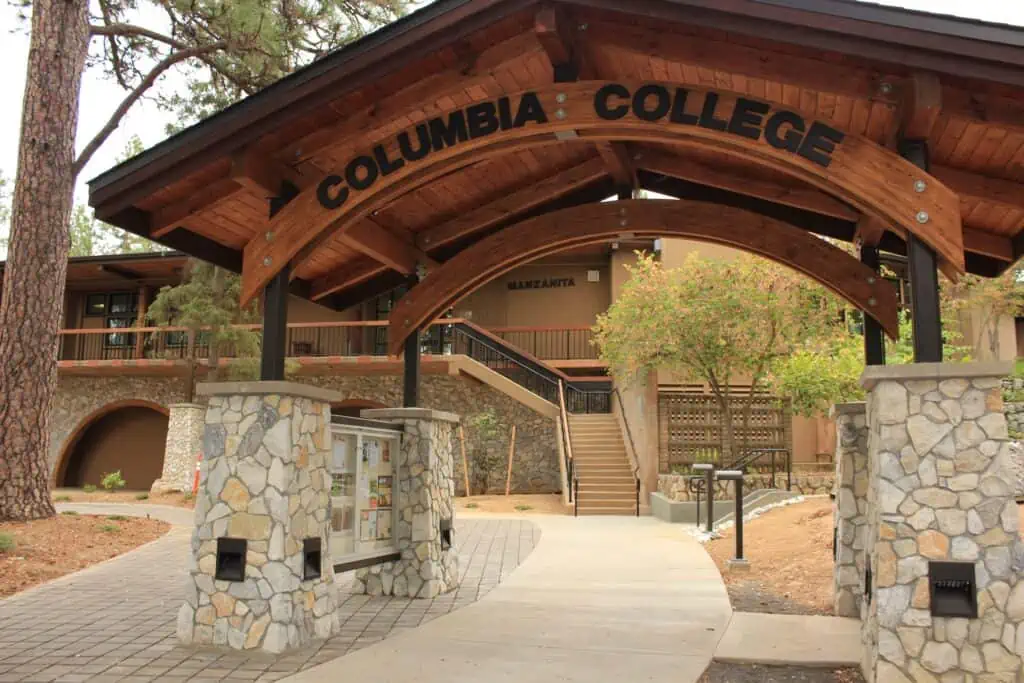 It was known as Columbia Junior College in its early stages until it changed its name in 1978. Columbia College is part of the Yosemite Community College District, a public community college district in Stanislaus County and Tuolumne County.
It's important to note that these dormitories are not owned or maintained by the academic institution but by California Student Housing LLC. Each apartment can accommodate anywhere from 2 to 4 students, and the rooms are well-furnished.
I think it's a smart way to save money since it's within walking distance of classes, and you don't need to worry about paying for meal plans when you can prepare what you feel like eating.
8. Lassen Community College

Lassen Community College has good housing options for men and women. Its residence hall has 2-person and 4-person rooms, a recreation room, a television lounge, and cable service.
For the four-person rooms, students share a common bathroom, and the rooms are furnished with the basic needs of students in mind, so students are not allowed to bring their furniture.
9. Sierra College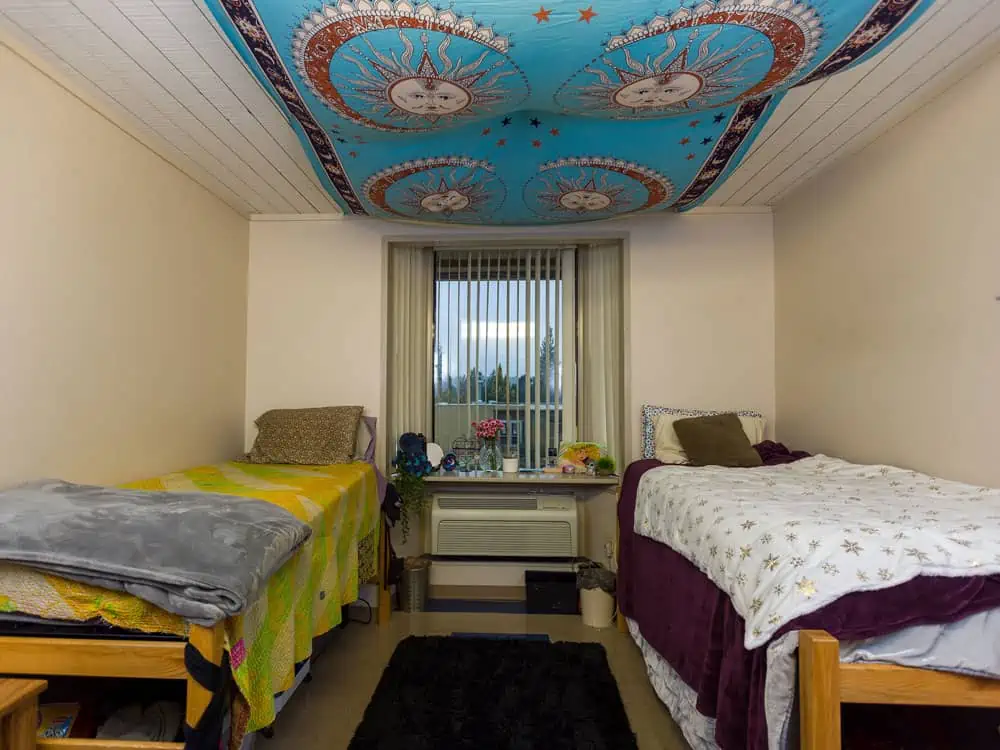 Sierra College is one of the largest California community colleges with dorms. The school is part of the Sierra Joint Community College District and offers 125 accredited degree and certificate programs.
The 2-story building Sierra residence hall can accommodate up to 120 students. Two people share each room and have two twin beds, closets, desks, and dressers.
The application process is quite straightforward. The residence hall fee is $3,900 per semester; this includes the meal plan and utility bills.
Conclusion
Out of the 11 California community colleges with dorms, we created a list of the top 9, which we reviewed in this article. Hopefully, you found this information helpful, and may help you make the best college decisions.
What do you think about this article? Let me know, and do give it a share on social media. Thanks!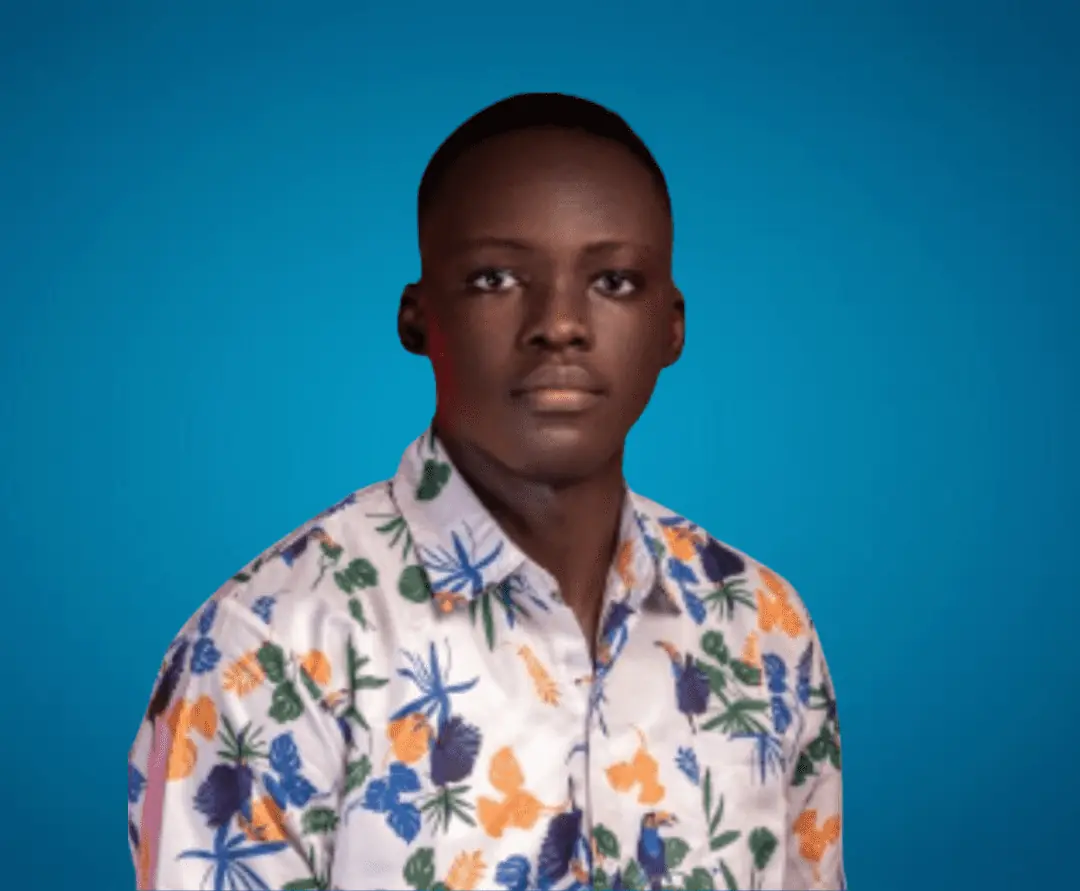 Sam is a brilliant young Nigerian biochemistry student and an aspiring entrepreneur. Despite facing many challenges, he has never lost his passion for learning and drive to make a difference in the world. Read more about him here.
Was this article helpful?