What is the NYU acceptance rate for the classes of 2023 to 2027? It's known that NYU is one of the most competitive universities in the US, but what are your chances of getting in?
In this article, we will look at everything that has to do with New York University's acceptance rate, its GPA requirements things that can make your application stand out.
Being one of the most respected research universities in the world, NYU has been an innovator in higher education in the United States.
NYU acceptance rate 2023
The NYU acceptance rate for 2023 is 8%. Of the almost 120,000 applications received, only 9,600 students were offered admission to New York University.
NYU nursing school has the lowest acceptance rate at 3%. NYU Shangai campus has an acceptance rate of 2.6%, while NYU Abu Dhabi campus has an admission rate of 4%.
| Year | Acceptance Rate |
| --- | --- |
| 2018 | 19% |
| 2019 | 16% |
| 2020 | 15% |
| 2021 | 12.8% |
| 2022 | 12.2% |
| 2023 | 8% |
From the table above, you can see that the New York University admit rate has been declining. This is probably due to the increased number of applications.
NYU acceptance rate for international students
The NYU acceptance rate for international students is 16.2%. This means that only about 16 students are admitted out of 100 applicants.
About 25% of its population comprises foreign students; New York University has students from 130 countries worldwide. The university accepts students from all over the globe. International students can apply as freshmen or transfer students.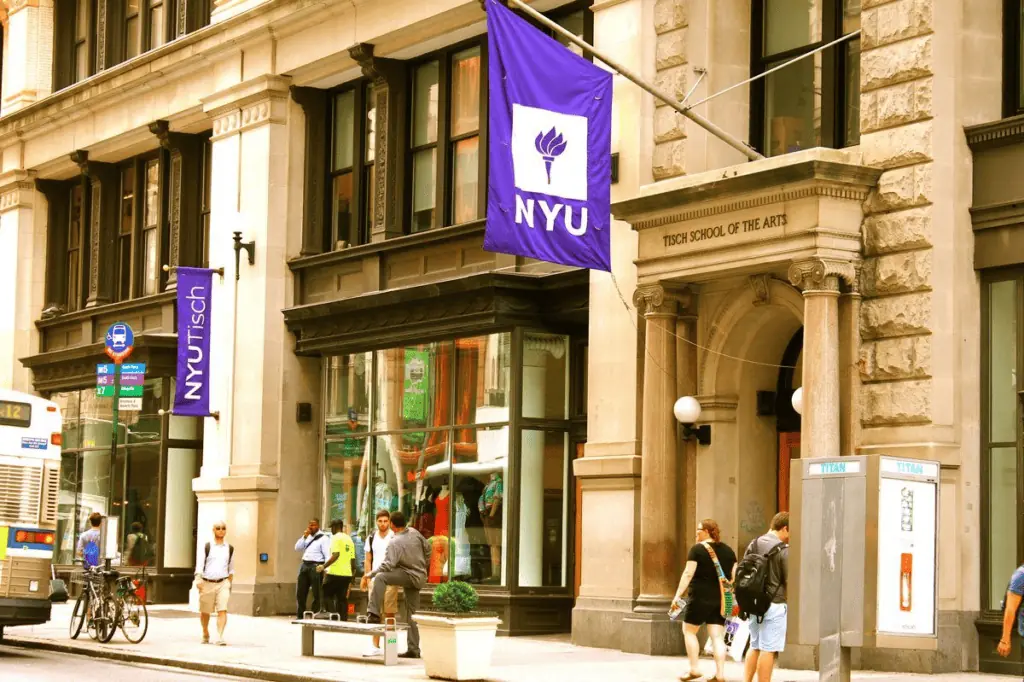 Getting into NYU as an international applicant may not be as hard as getting financial aid. This shouldn't be a big deal since you can get in with a fully-funded scholarship. The NYU admissions committee looks at various factors, including academic achievement, extracurricular involvement, and the potential for success in the chosen field. In some cases, an interview may be required.
As part of the application process, international students must demonstrate proficiency in English. This can be demonstrated through standardized tests such as the TOEFL, IELTS, or PTE Academic.
Moreover, NYU has a strong support system for its foreign students. It offers a wide range of services, from counseling to career services; it also helps its students adjust to life in the U.S. through its orientation program specifically designed for international students.
Easiest NYU school to get into
Liberal Studies (LSP) has the highest acceptance rate at NYU. The second New York University school that's easier to get into is the Tandon School of Engineering.
This school is under the Faculty of Arts & Science, it's a great program, and they pretty much accept applicants with below-average grades. It may be challenging initially, but you will enjoy it with time.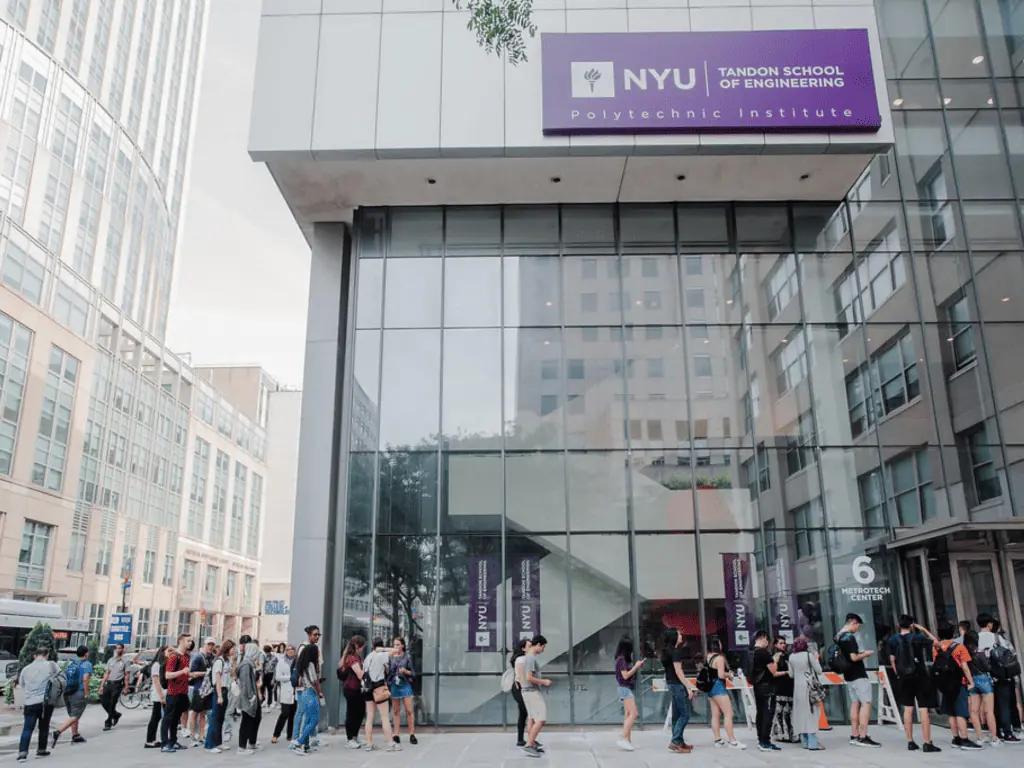 On the other hand, Stern and CAS have the lowest acceptance rates at NYU. Stern is probably the hardest NYU school to enter, with an acceptance rate of 4%. The NYU College of Arts and Sciences admit rate is also 4% for 2023.
The acceptance rates at NYU can vary significantly between the specific schools and programs. Before applying, it's important to consider the competitive nature of the program you're interested in and determine your chances based on your grades, test scores, extracurricular activities, and other factors.
Remember that while some schools at NYU may be easier to get into, the rigorous academic environment ensures that you will still need to work hard to succeed in your course of study.
For instance, the Silver School of Social Work and the Steinhardt School of Culture, Education, and Human Development also have relatively high acceptance rates compared to Stern or CAS. Conversely, the School of Medicine, Law School, and School of the Arts are also quite competitive, with acceptance rates often below 10%.
Also Read:
New York University GPA Requirements
Although New York University does not have a minimum GPA, the average GPA of newly admitted students at NYU is 3.7 (unweighted). You should have no C's in your transcripts. Remember, you are competing with applicants with perfect GPAs.
If your GPA score is too low and you are almost done with high school, you can make up for it with ACT or SAT scores. NYU has an average SAT score of 1440 and an average ACT score of 33.
GPA is not the only thing they look at when reviewing your application. In this article, I will discuss the other requirements and give tips that may help you.
Lowest GPA accepted to NYU.
The lowest GPA that NYU has accepted is 3.0, and the applicant was offered admission to study master's in Digital Media Design for Learning at NYU Steinhardt. He had no GRE but good work experience and extracurriculars.
Getting into NYU with a GPA less than 3.0 is impossible, no matter your major. Highly competitive schools like the NYU Stern School of Business won't review your application.
A low GPA with high test scores can increase your chances of getting into New York University. Also, if you have lots of experience in your field, most universities (NYU included) will accept you with a below-average GPA.
NYU Admission Tips for Applicants
Getting accepted to New York University is very hard. It is extremely competitive, especially when you choose a major with a low acceptance rate.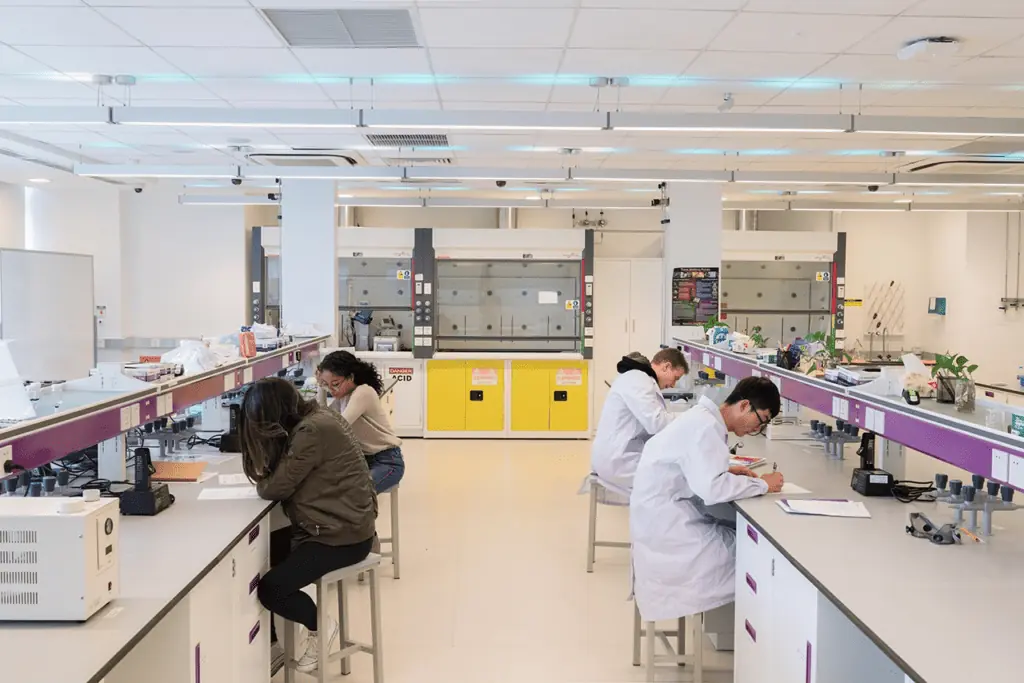 Don't try to complicate things. Give the admission officers solid reasons to offer you admission into NYU. Here are some tips for prospective applicants.
Remember, preparing for college admission is a marathon, not a sprint. Start early, plan well, and work hard to show NYU you are a strong fit for their university. Good luck!
Why is the NYU acceptance rate low?
Although we cannot ignore the downward trend in the admission rate at NYU over the past five years, NYU's admission rate is not too low. Just check the acceptance rate for MIT, and you will understand.
This year the university got the highest number of applications it has ever received since it was founded in 1831. Like any other institution, the more applications, the more selective they must be.
The increase in applications received by NYU certainly shows that the university is attractive to many people worldwide seeking quality higher education. However, the steadily declining acceptance rate also shows that getting into NYU is becoming increasingly difficult, raising the stakes for prospective students.
For comparison, the Massachusetts Institute of Technology (MIT) has an acceptance rate of 4.7%, making it one of the most selective schools in the world. But it's important to remember that acceptance rates vary greatly yearly and between different universities. And a lower acceptance rate does not necessarily signify a better education.
Knowing the NYU acceptance rate can give you an idea of how the competition is and if you are likely to be offered admission. You can share this article with your friends & colleagues if you feel it may help them.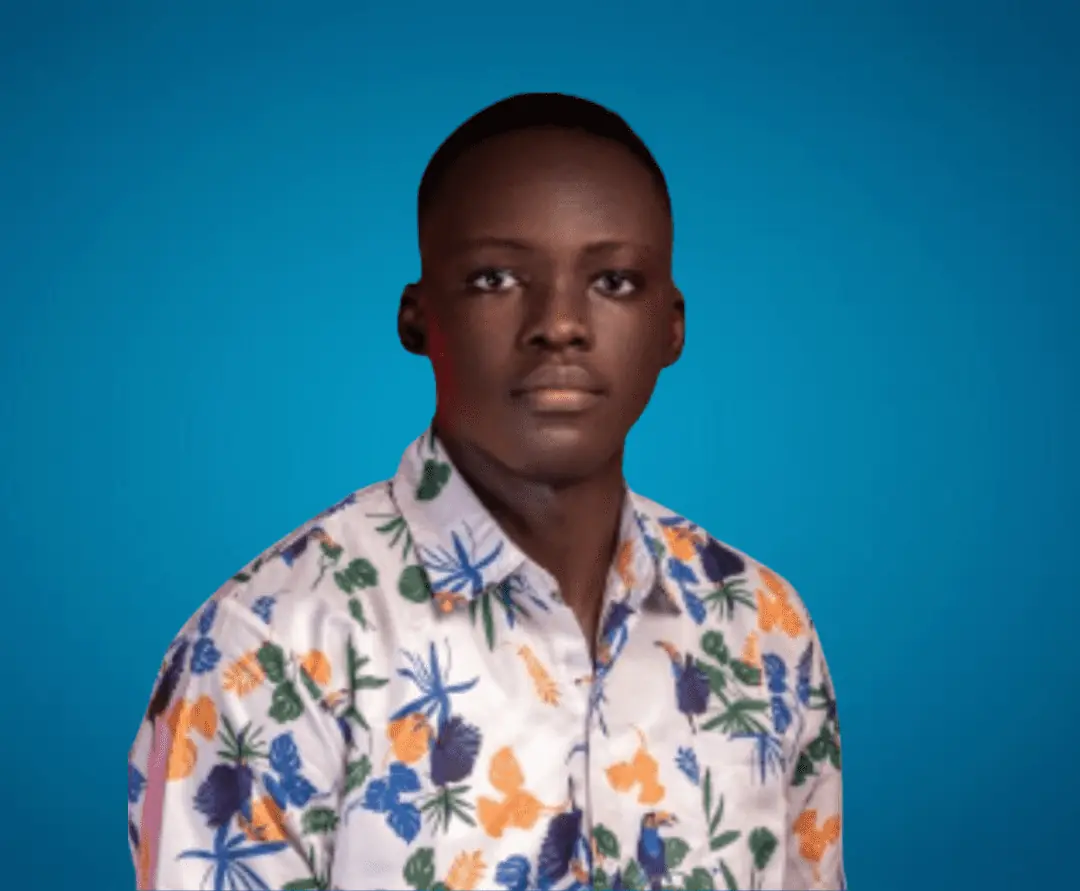 Sam is a brilliant young Nigerian biochemistry student and an aspiring entrepreneur. Despite facing many challenges, he has never lost his passion for learning and drive to make a difference in the world. Read more about him here.
Was this article helpful?